Popped Top features a sweet-looking over landing rig with all the makings of a fine evening.
The Inspiration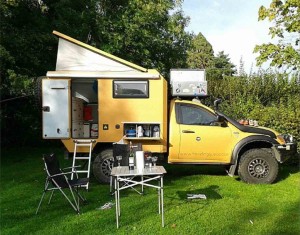 by Traveling Queca (via Proven Overland)
Medium
Watercolor on Paper
*Matt is an artist from California who is doing a weekly painting of your #camptrend photos. Let us know what you think of this week's "Popped Top" in the comments below.