For our first Camp Illustrated post, enjoy the tent view from Lake Lila.
The Inspiration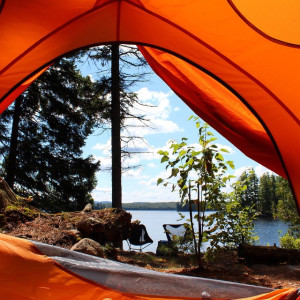 by Pure Adirondacks –
For everything you need to know about the adventuring in the Adirondacks, visit their page – http://pureadk.com
Medium
Watercolor on Paper
*Matt is an artist from California who is doing a weekly painting of your #camptrend photos. Let us know what you think of this week's "Trees on Lake Lila" in the comments below.