click photo to see full image
"I was on a roadtrip with some fellow photographers in Northern Norway last winter, and one of the places we wanted to go to was the Kvalvika Beach in the Lofoten Islands.
Many of us had already been there and we knew it would be an epic location to set up camp for the night.
First it seemed that the whole night would be very cloudy and there might be a storm coming, but fortunately the sky cleared just before the moon started to rise."
-Konsta Linkola @konstalinkola
Gear List:
Camera - Canon 5DMII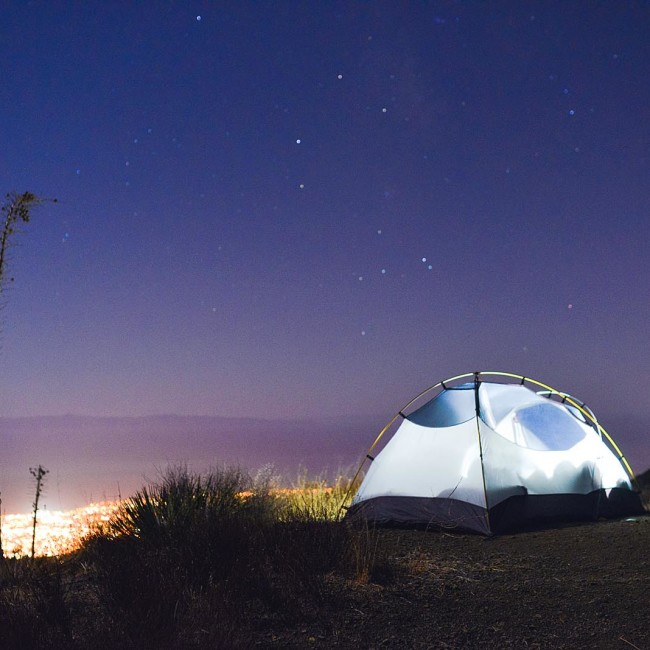 Great camp spots can be anywhere, even in full view of civilization. Blake sent us this photo of his setup looking over Santa Barbara and we hope his lady-friend was as psyched about it as we are.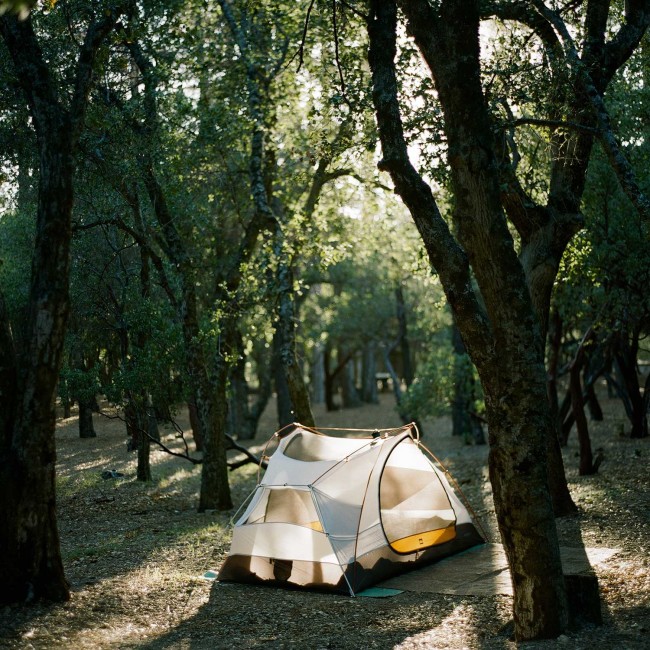 Figueroa campground in Los Padres National Forest is an easy getaway for those in SoCal urban areas.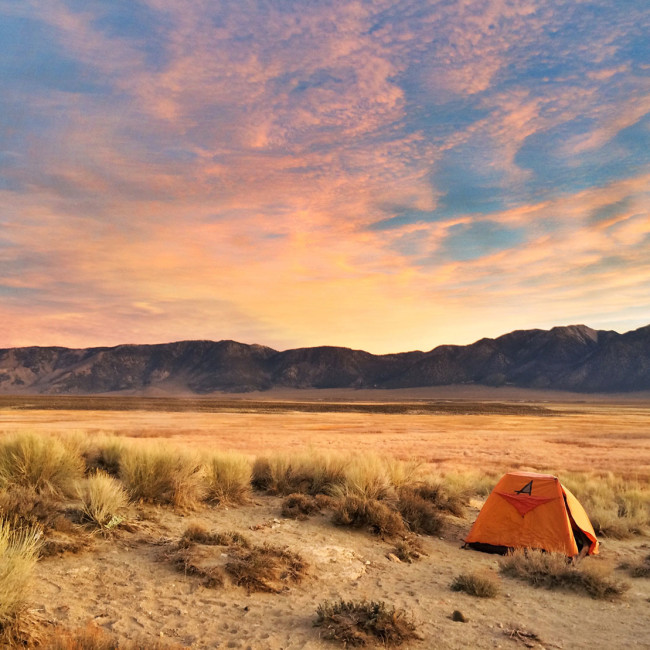 Frosty morning sunrises complement the nearby hot springs at this campspot off Hwy 395.