click photo to see full image
"I was on a roadtrip with some fellow photographers in Northern Norway last winter, and one of the places we wanted to go to was the Kvalvika Beach in the Lofoten Islands.
Many of us had already been there and we knew it would be an epic location to set up camp for the night.
First it seemed that the whole night would be very cloudy and there might be a storm coming, but fortunately the sky cleared just before the moon started to rise."
-Konsta Linkola @konstalinkola
Gear List:
Camera - Canon 5DMII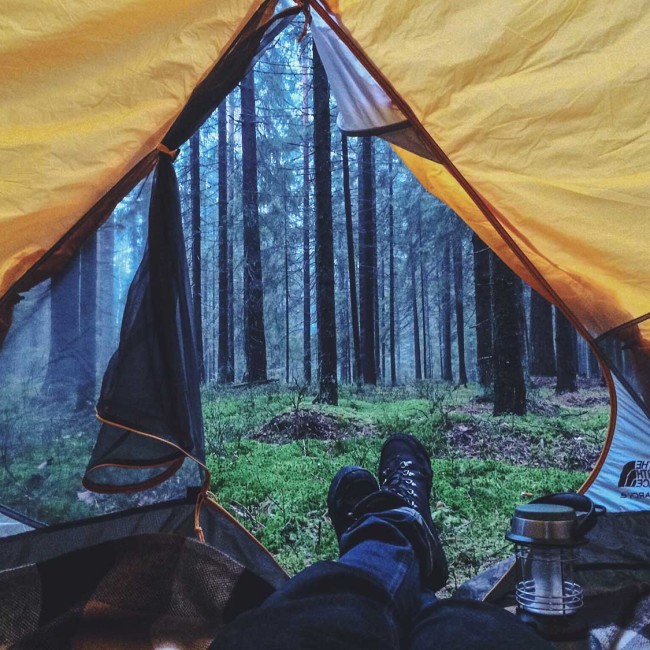 Does your job require regular travel? We recommend having outdoor gear on hand in case there's a camping opportunity like this one at the border of Finland and Russia.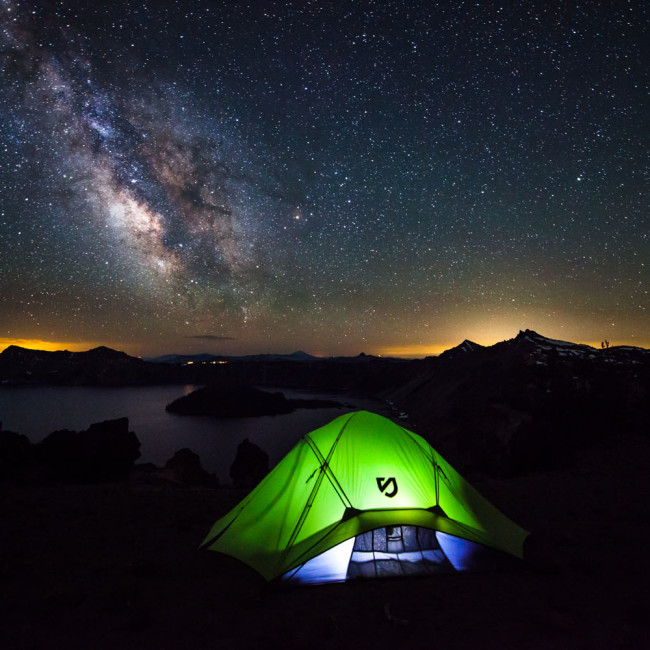 Shane took this time-lapse as the Milky Way made a full appearance over his camp spot above Crater Lake.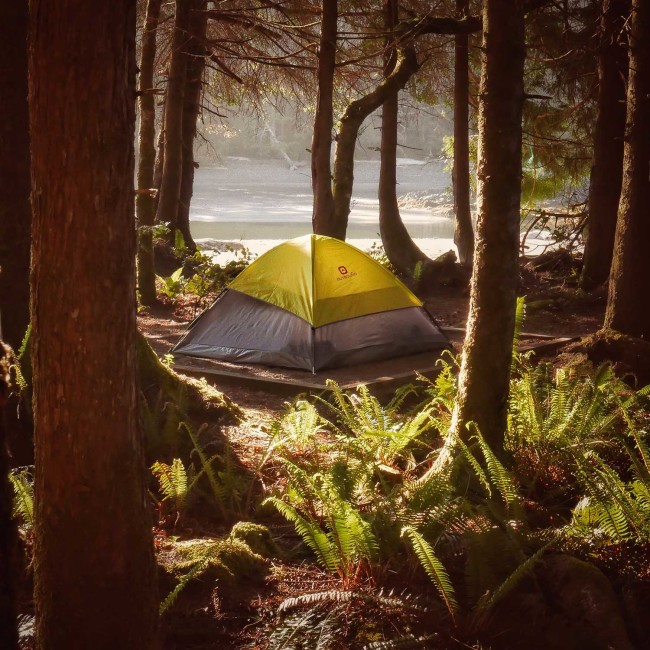 The mild climate of its rainforest jungles and coastline features is a big part of why camping in the abundant parkland of Vancouver Island is so damn good.