click photo to see full image
"I was on a roadtrip with some fellow photographers in Northern Norway last winter, and one of the places we wanted to go to was the Kvalvika Beach in the Lofoten Islands.
Many of us had already been there and we knew it would be an epic location to set up camp for the night.
First it seemed that the whole night would be very cloudy and there might be a storm coming, but fortunately the sky cleared just before the moon started to rise."
-Konsta Linkola @konstalinkola
Gear List:
Camera - Canon 5DMII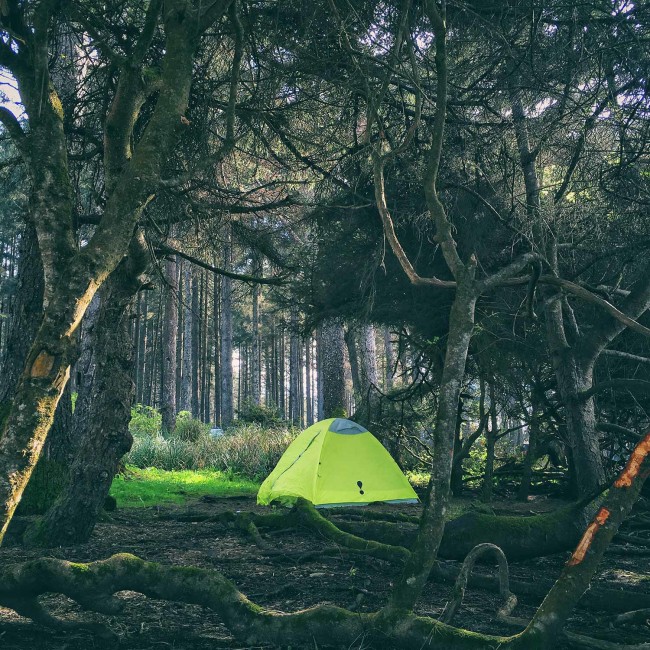 When your campspot is on the forested waterfront of a beautiful lagoon, it's a given that the duration of your stay will be epic from start to finish.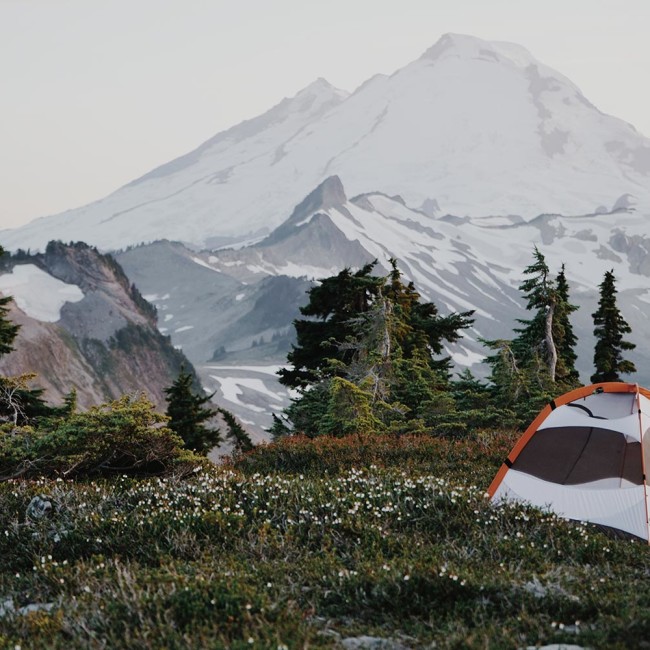 The many trails and campspots on Table Mountain have awesome views of the North Cascades.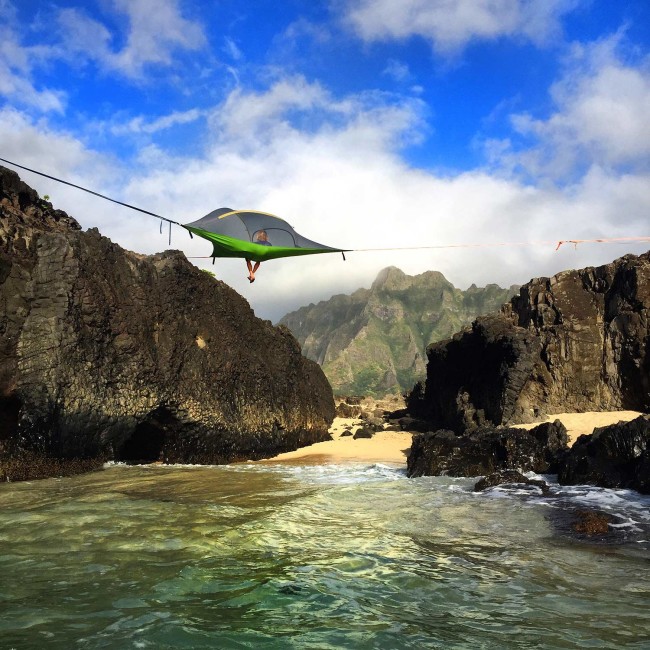 With a tent setup unrestricted by ground conditions and other weather variables at this Hawaiian campspot, we can only wonder: Is this the future of camping?