click photo to see full image
"I was on a roadtrip with some fellow photographers in Northern Norway last winter, and one of the places we wanted to go to was the Kvalvika Beach in the Lofoten Islands.
Many of us had already been there and we knew it would be an epic location to set up camp for the night.
First it seemed that the whole night would be very cloudy and there might be a storm coming, but fortunately the sky cleared just before the moon started to rise."
-Konsta Linkola @konstalinkola
Gear List:
Camera - Canon 5DMII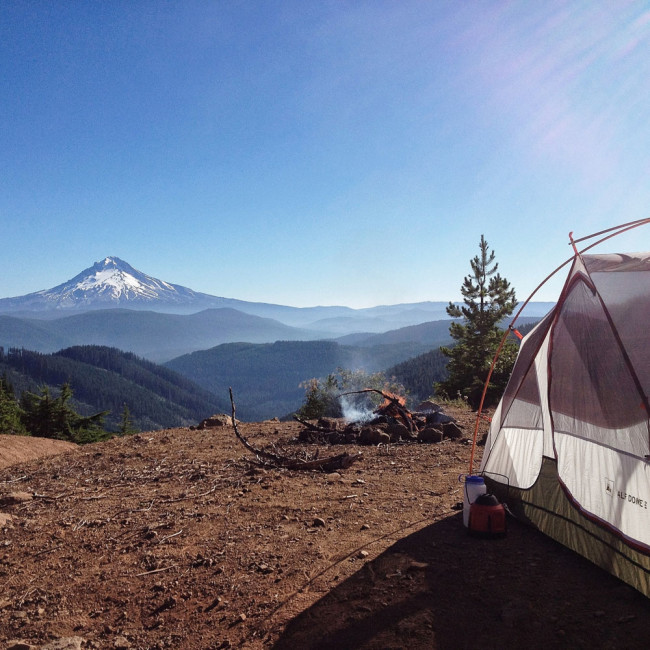 In our very first Camp Spot feature, we are in awe from Lisa's perfect opportunity to leave off the rain fly and enjoy the view in the Mt. Hood Wilderness.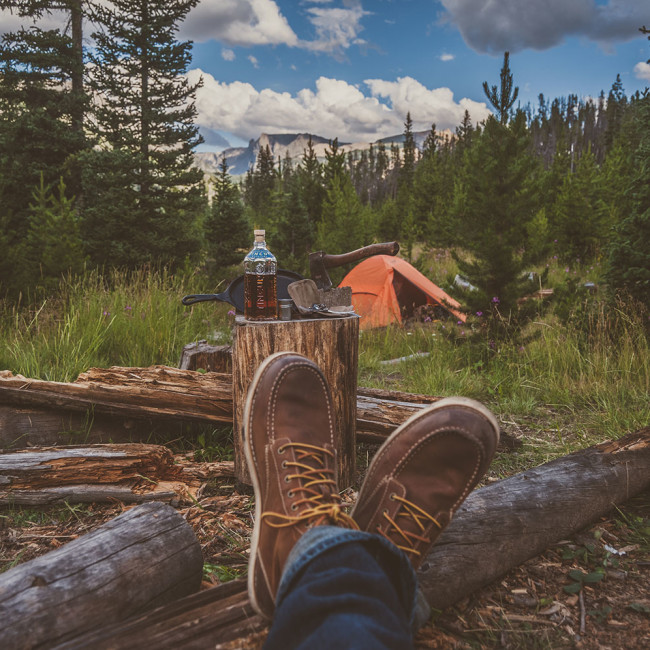 Put an end to the workweek with a glass of whiskey and some great camping in the Wind River Mountain Range.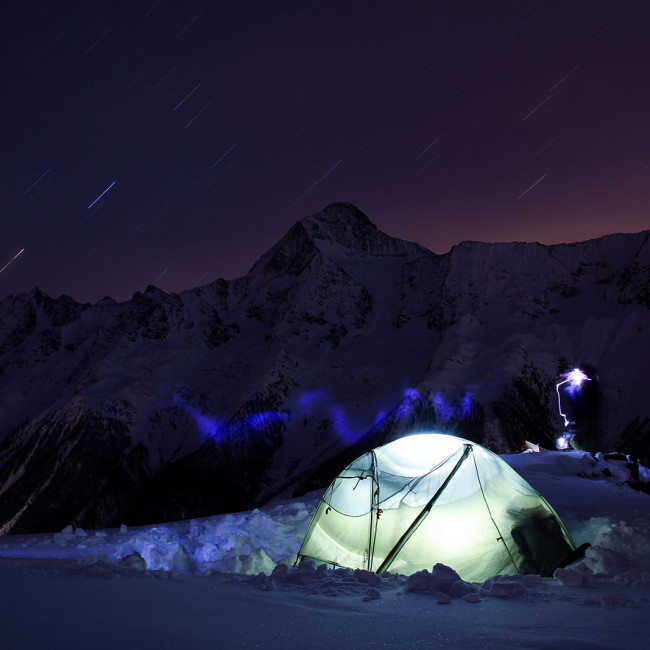 We can't think of a better way to kick off the New Year than at a campspot like this, high above Lauchernalp.