click photo to see full image
"The track to Ben Lomond starts right in the middle of Queenstown, which is also known as "the adventure capital of the world".
The first part of the track leads through a dense forest and crosses some world famous downhill mountain biking trails. After an hour or two the landscape changes drastically and the scene is dominated by alpine tussock.
Our original plan was to camp near the summit of Ben Lomond, but since this is a very popular track that gets really crowded and the sun also began to set we decided to pitch our tents on a neighbouring saddle. This turned out to be a great idea.
We were rewarded with spectacular views of Ben Lomond itself and the surrounding southern alps.What followed was a rather sleepless night of star gazing."
Gear List:
Camera - Canon 6D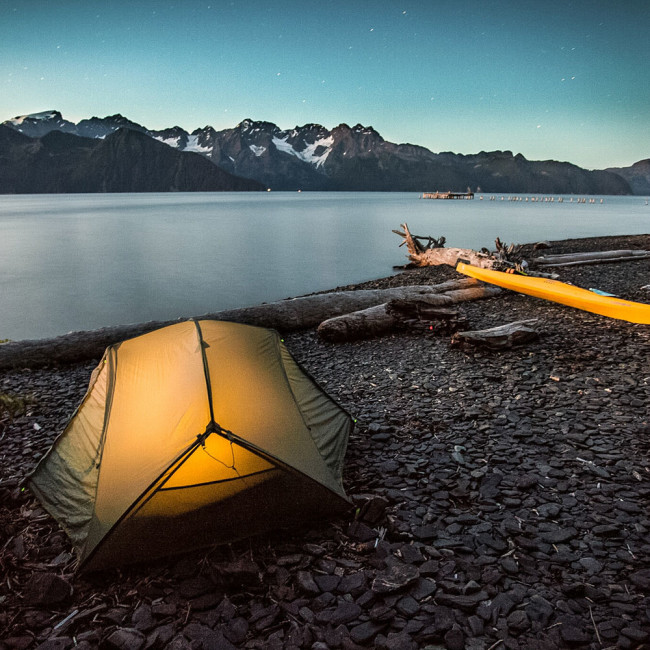 Camping bayside in Alaska is the perfect complement to an overnight sea-kayaking trip around the shale covered, forest-framed beaches of Caines Head.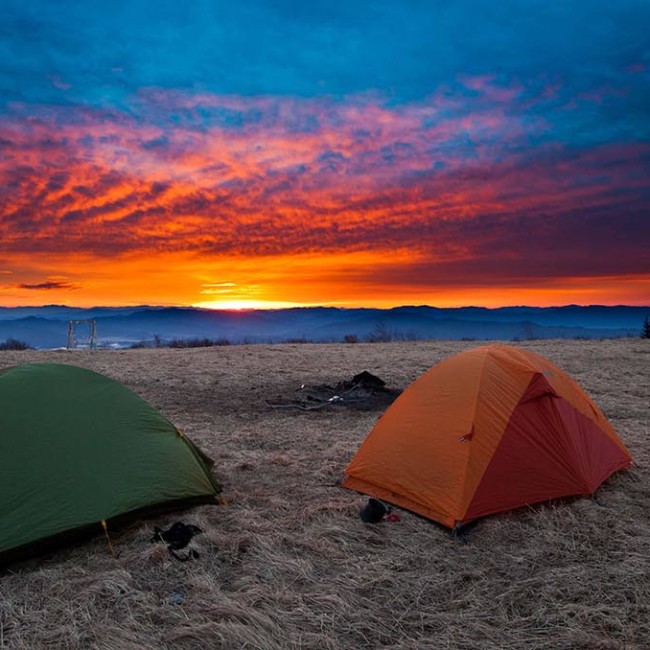 What you can't see in this gorgeous camp spot in Cherokee National Forest are the chilly, gusty winds that almost prevented Mason from grabbing this beautiful sunrise.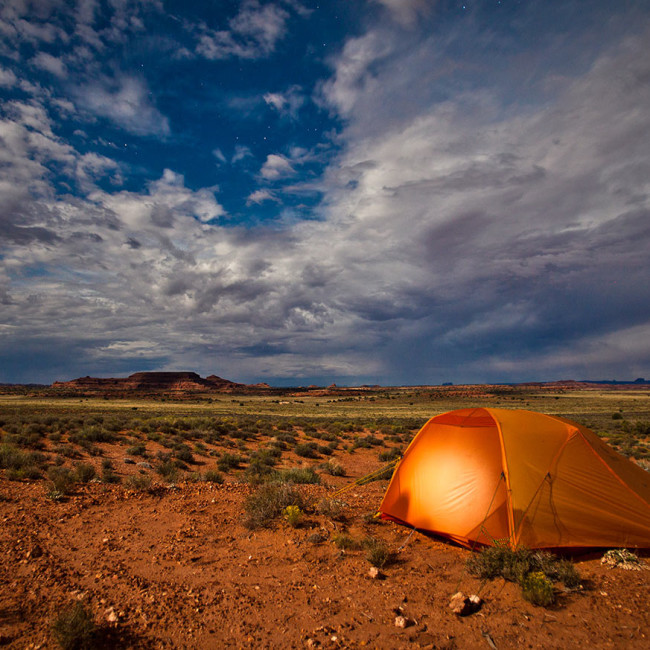 The variation of camping action and unique geological resources found in Arches National Park is why it remains one of the most well-known areas in the world.