click photo to see full image
"I always spend a few hours (or days) scoping out potential campsites on Google Earth before hitting the road. I'm a major sucker for trailblazing and sharing something fresher than recycled vistas.
This spot in the shadow of snowy Mt. Whitney did not disappoint. Although it would be difficult to get a bad site in Alabama Hills - a rock climber's utopia - we lucked out and it was empty when we arrived because it's off the beaten path."
-Jennifer Franklin @jadedjennifer
Gear List:
Tent - Big Agnes Seedhouse2
Camera - Canon 7D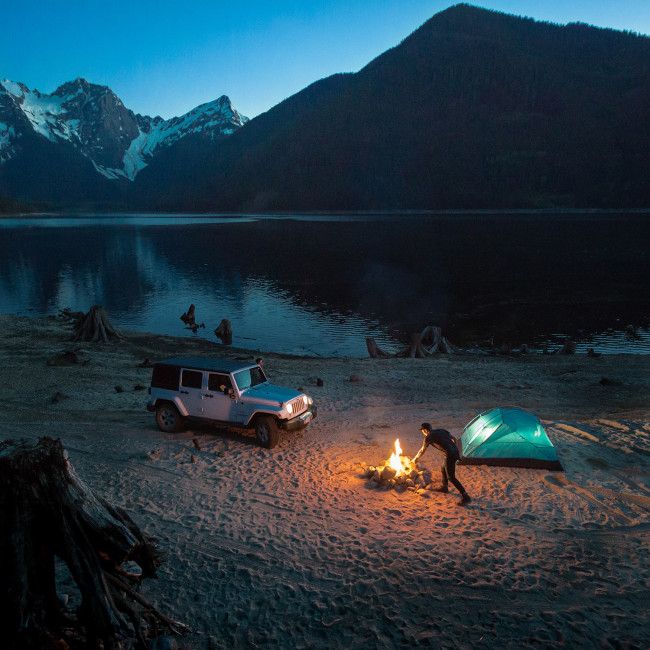 Located in the Skagit Range in the lower mainland of British Columbia, Jones Lake (also known as Wahleach Lake) offers super-scenic camping at the start of the region's efficient hydro-power source.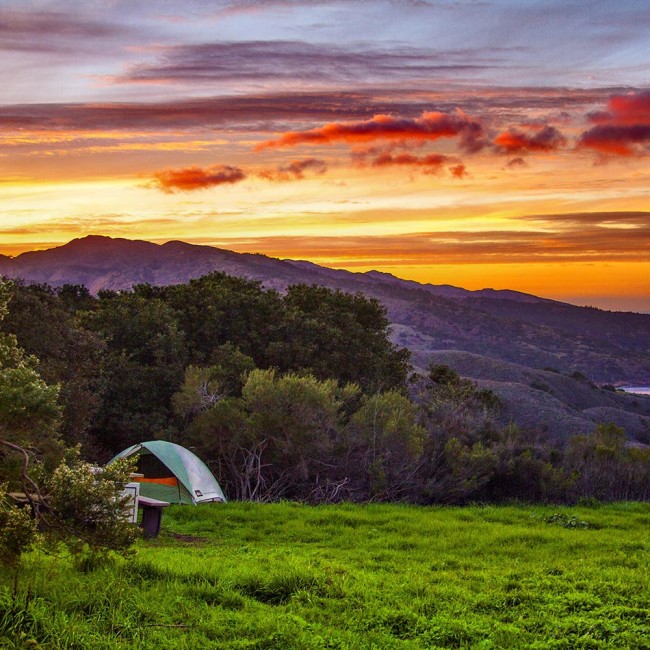 Sunset camping for days on the Santa Cruz Island of Channel Islands National Park.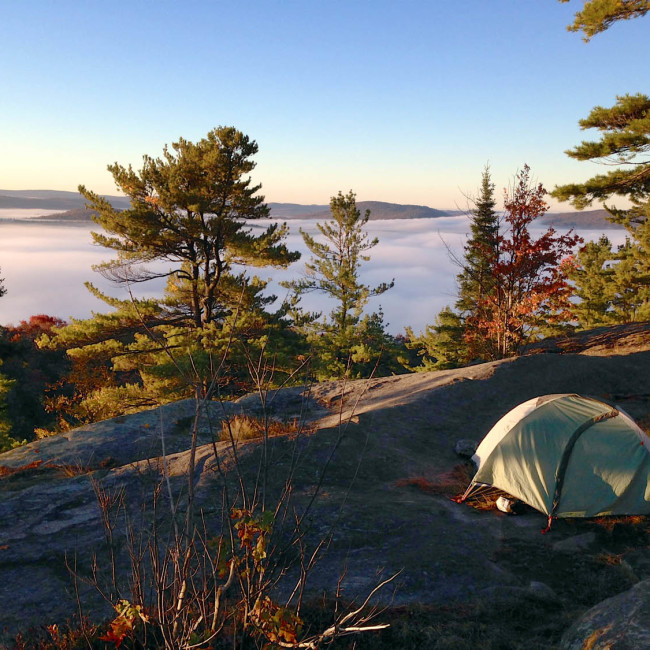 In one of our favorite areas, this beautiful Adirondack photo captures clouds covering Fourth Lake with some hints of autumn color in the leaves.