click photo to see full image
"I always spend a few hours (or days) scoping out potential campsites on Google Earth before hitting the road. I'm a major sucker for trailblazing and sharing something fresher than recycled vistas.
This spot in the shadow of snowy Mt. Whitney did not disappoint. Although it would be difficult to get a bad site in Alabama Hills - a rock climber's utopia - we lucked out and it was empty when we arrived because it's off the beaten path."
-Jennifer Franklin @jadedjennifer
Gear List:
Tent - Big Agnes Seedhouse2
Camera - Canon 7D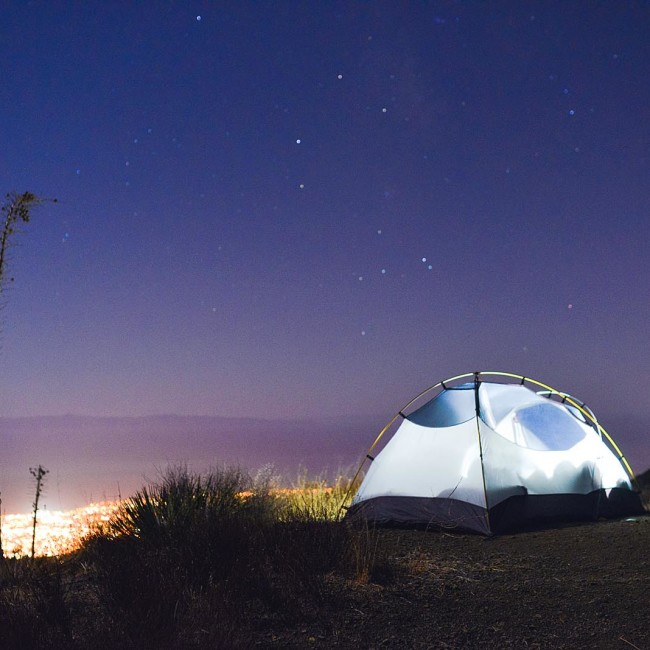 Great camp spots can be anywhere, even in full view of civilization. Blake sent us this photo of his setup looking over Santa Barbara and we hope his lady-friend was as psyched about it as we are.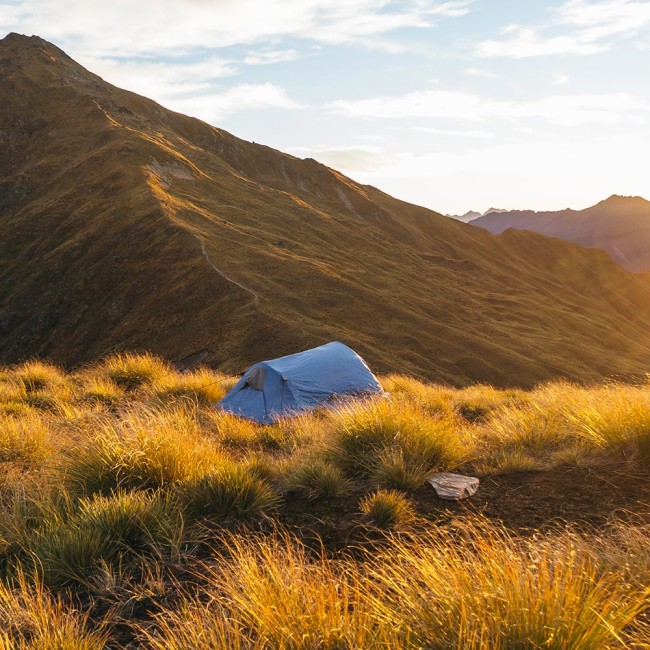 Camping with sunset views of Ben Lomond peak and the rest of the southern Alps in New Zealand.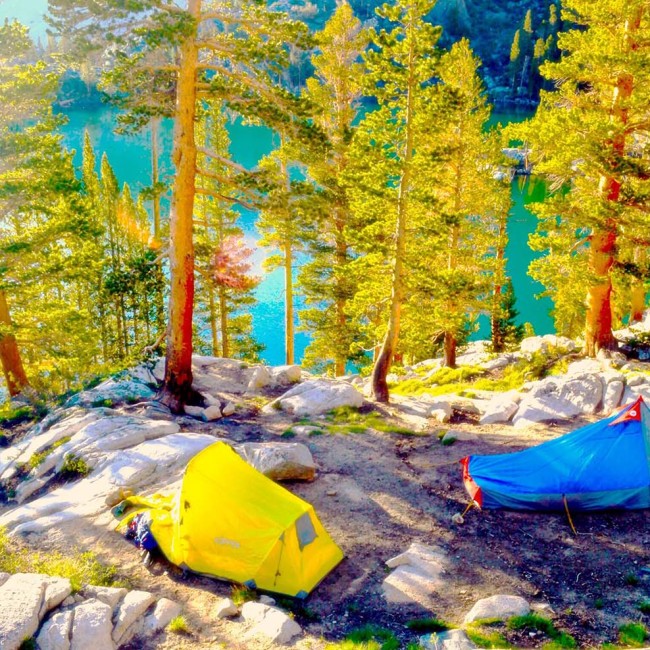 This photo at First Lake captures the spirit of a great camp spot. You can almost smell the fresh mountain air and feel the warmth of the sun through the trees.