click photo to see full image
"We set up our tent amongst a cactus and a coyote den under the view of our headlamps. I set up my camera to grab a long exposure just as the full moon broke through the cloud cover.
It lit up a scene straight out of Looney Tunes so we waited all night for Wile E. to come to bed, with no luck.
Staying up in the desert is one for every bucket list."
-Mason Boring @masonboring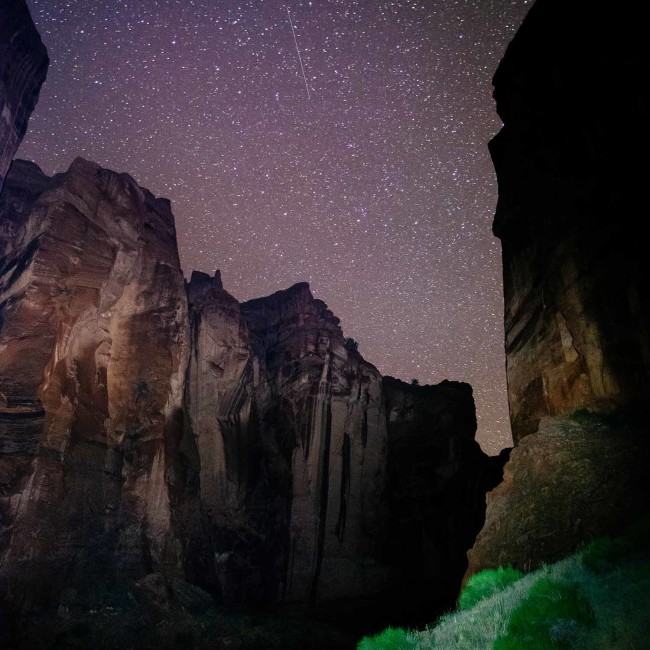 The desolation of Utah backcountry rewards those who trek out far beyond paved roads.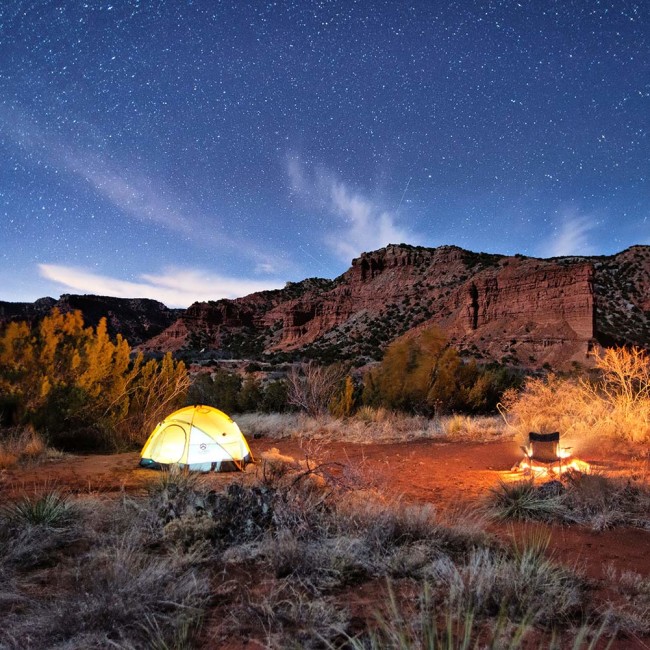 At times it may have more mud than snow, but if winter camping in the South Prong Loop of Caprock Canyon State Park looks this good, then we're all in.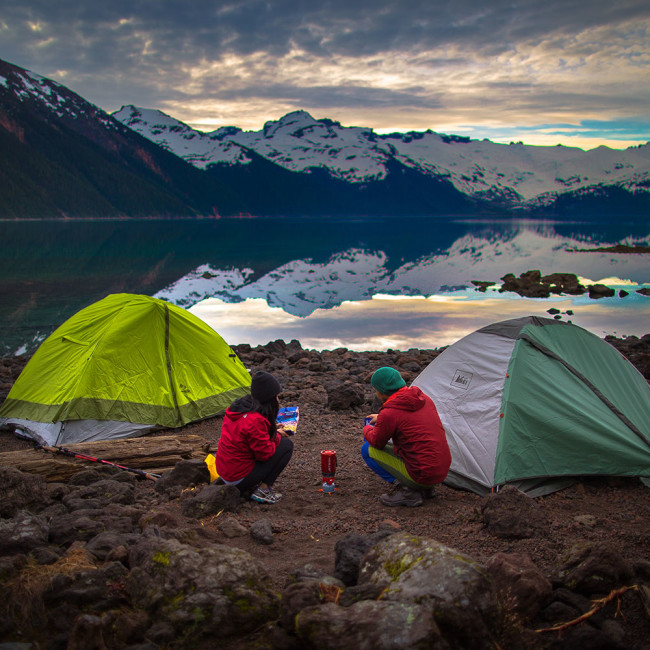 Camping with friends is always an enjoyable experience at Garibaldi Lake in British Columbia.