click photo to see full image
"We set up our tent amongst a cactus and a coyote den under the view of our headlamps. I set up my camera to grab a long exposure just as the full moon broke through the cloud cover.
It lit up a scene straight out of Looney Tunes so we waited all night for Wile E. to come to bed, with no luck.
Staying up in the desert is one for every bucket list."
-Mason Boring @masonboring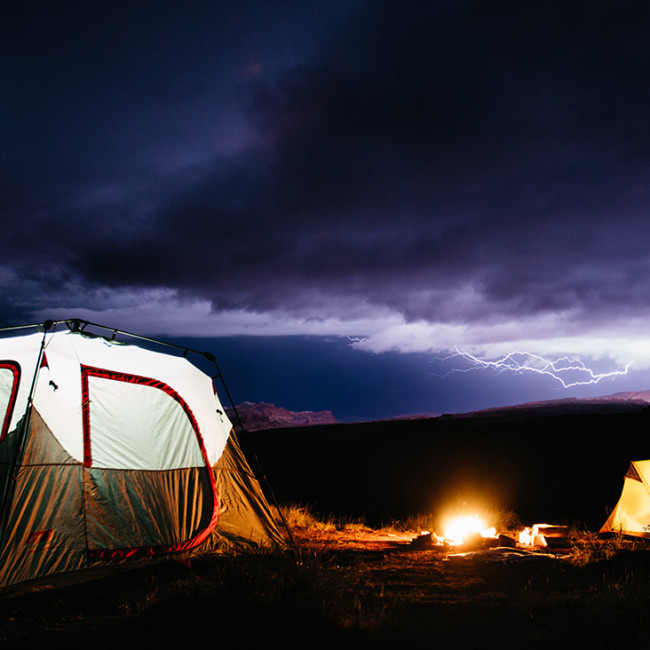 Strong storms are part of the equation at this campspot in Capitol Reef National Park.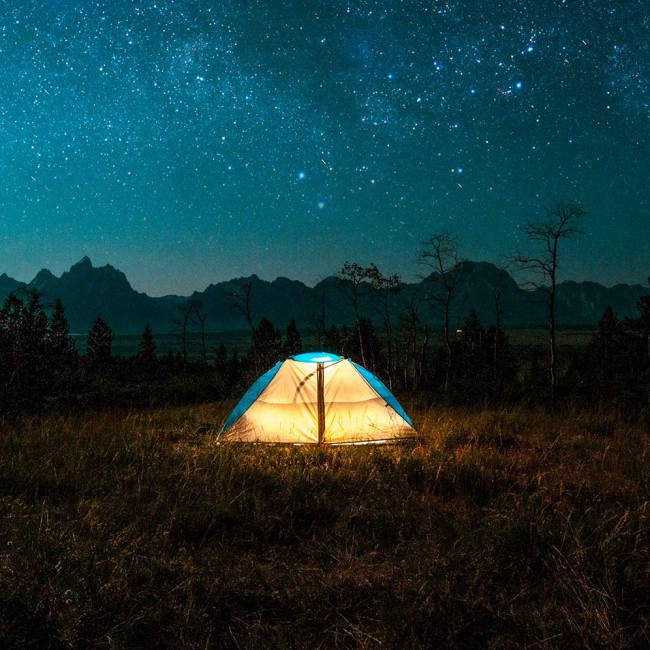 Bridger-Teton National Forest is a great option for free camping with sought-after skies.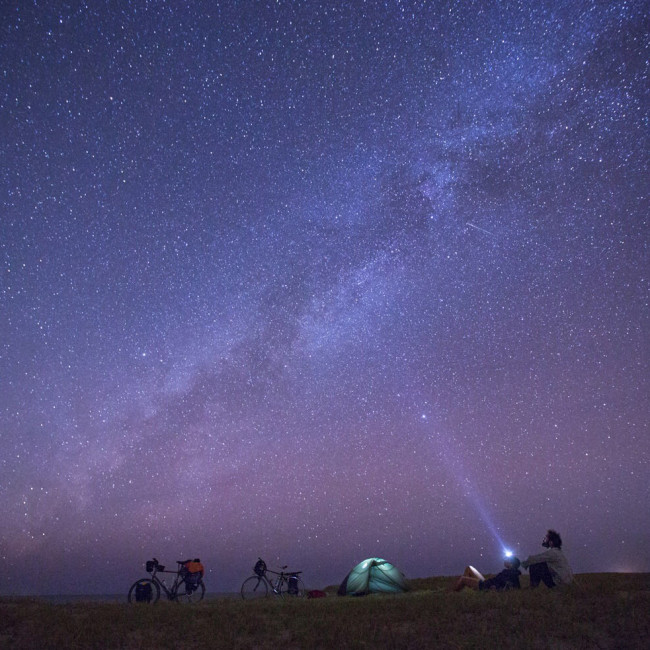 The reward for ultra-light packing means on-demand immaculate skies, like seen here at Todos Santos in Baja California.