click photo to see full image
"We set up our tent amongst a cactus and a coyote den under the view of our headlamps. I set up my camera to grab a long exposure just as the full moon broke through the cloud cover.
It lit up a scene straight out of Looney Tunes so we waited all night for Wile E. to come to bed, with no luck.
Staying up in the desert is one for every bucket list."
-Mason Boring @masonboring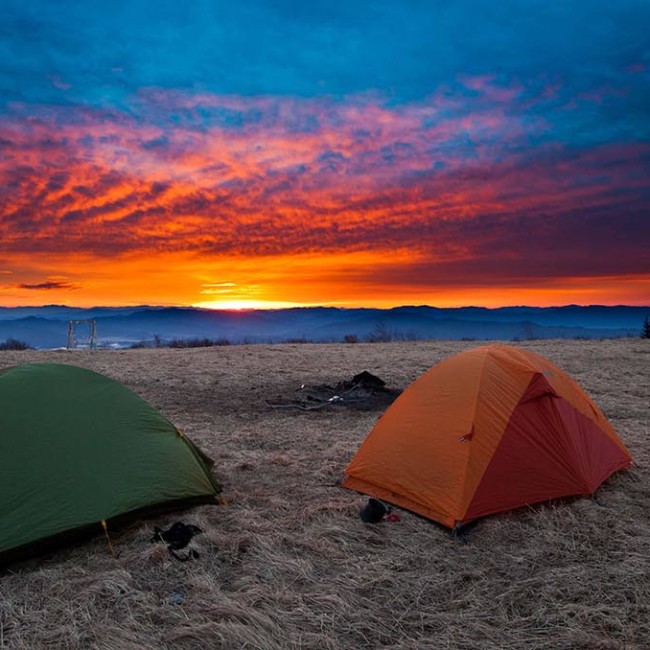 What you can't see in this gorgeous camp spot in Cherokee National Forest are the chilly, gusty winds that almost prevented Mason from grabbing this beautiful sunrise.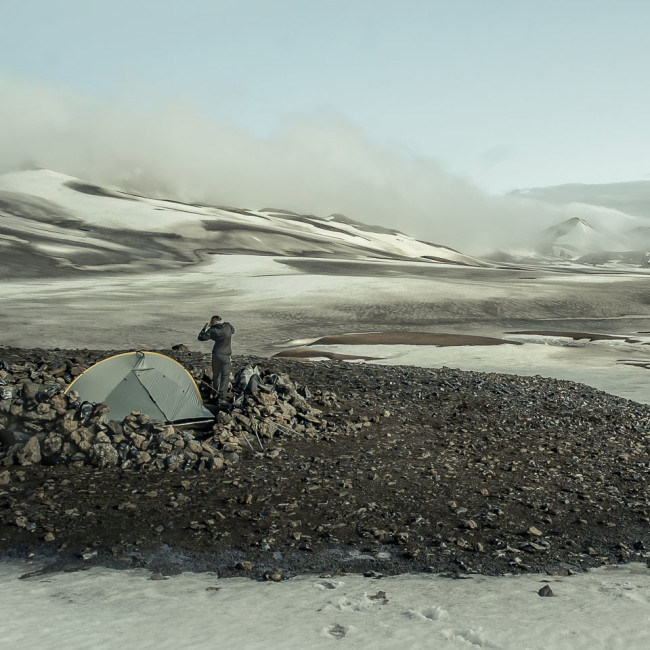 Jason and his wife had to do some long distance hiking in cold windy conditions to get to this lunar-esque landscape on the Laugavegur Trail.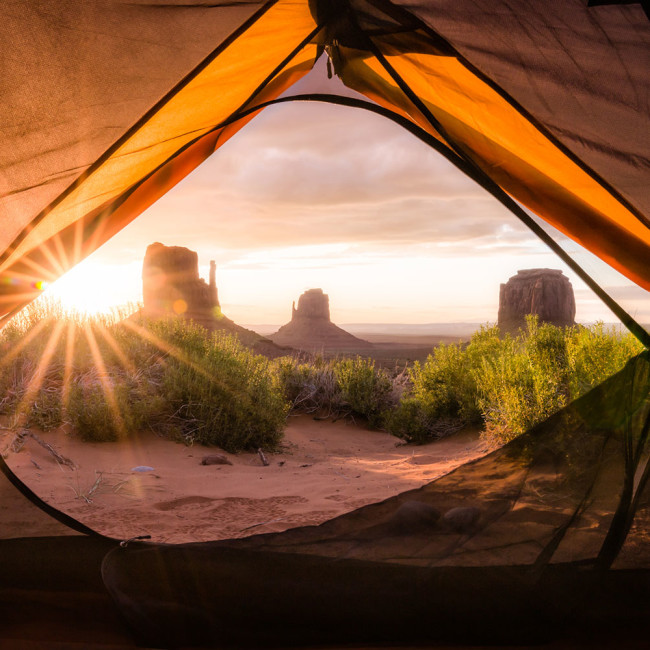 This tentview & campspot in Monument Valley will get anyone stoked for a visit to Navajo Nation.