click photo to see full image
"We set up our tent amongst a cactus and a coyote den under the view of our headlamps. I set up my camera to grab a long exposure just as the full moon broke through the cloud cover.
It lit up a scene straight out of Looney Tunes so we waited all night for Wile E. to come to bed, with no luck.
Staying up in the desert is one for every bucket list."
-Mason Boring @masonboring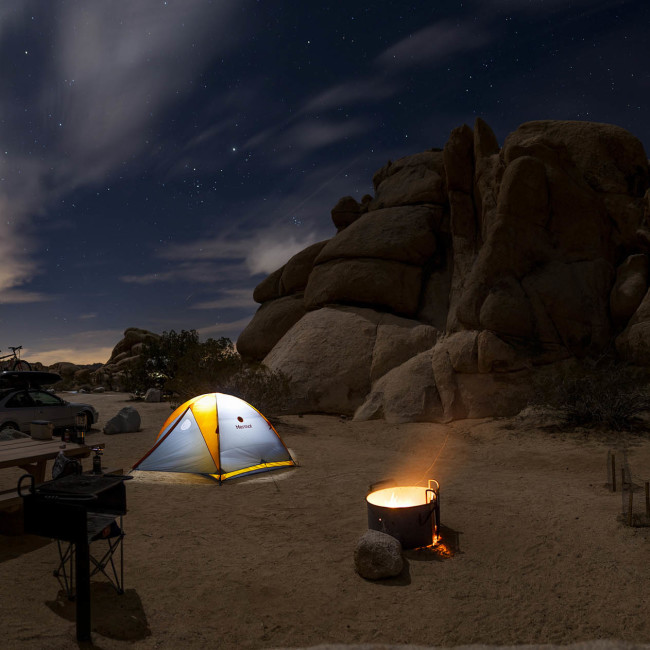 We're not always fond of the rusty-metal fire rings found at established camp spots, but this long-expsoure photo captures the campfire in a dreamlike state.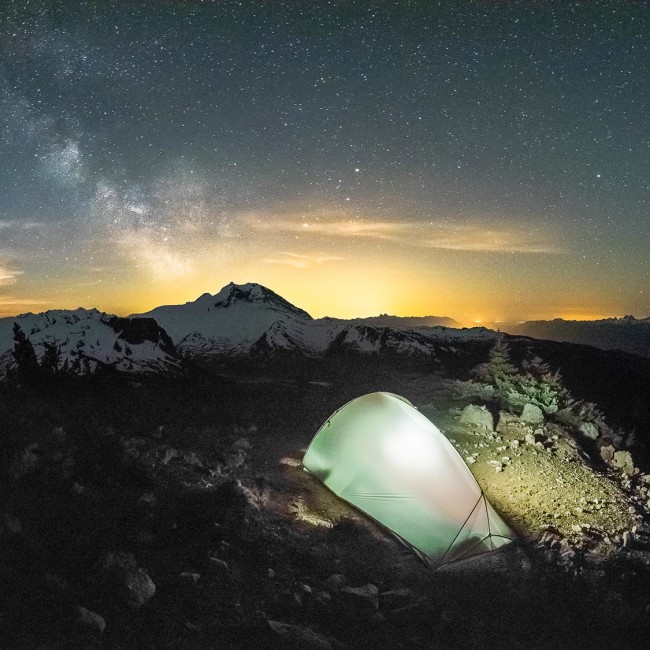 Garibaldi Provincial Park is home to camping on past volcanoes such as Mount Price.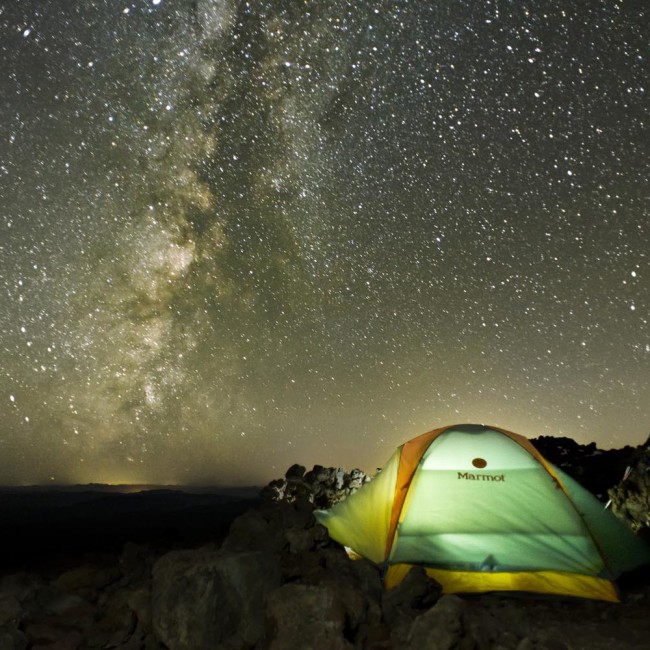 Another incredible shot of the Milky Way taken from a camp spot within the Oregon Cascades.