click photo to see full image
"We set up our tent amongst a cactus and a coyote den under the view of our headlamps. I set up my camera to grab a long exposure just as the full moon broke through the cloud cover.
It lit up a scene straight out of Looney Tunes so we waited all night for Wile E. to come to bed, with no luck.
Staying up in the desert is one for every bucket list."
-Mason Boring @masonboring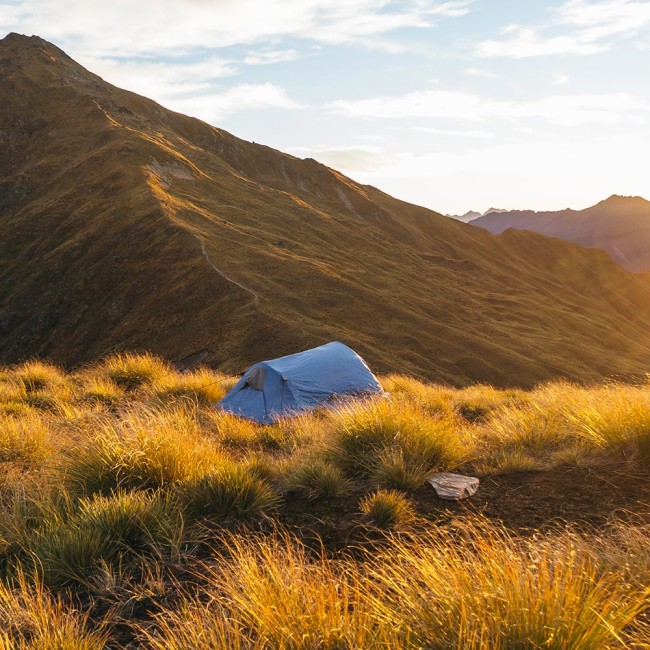 Camping with sunset views of Ben Lomond peak and the rest of the southern Alps in New Zealand.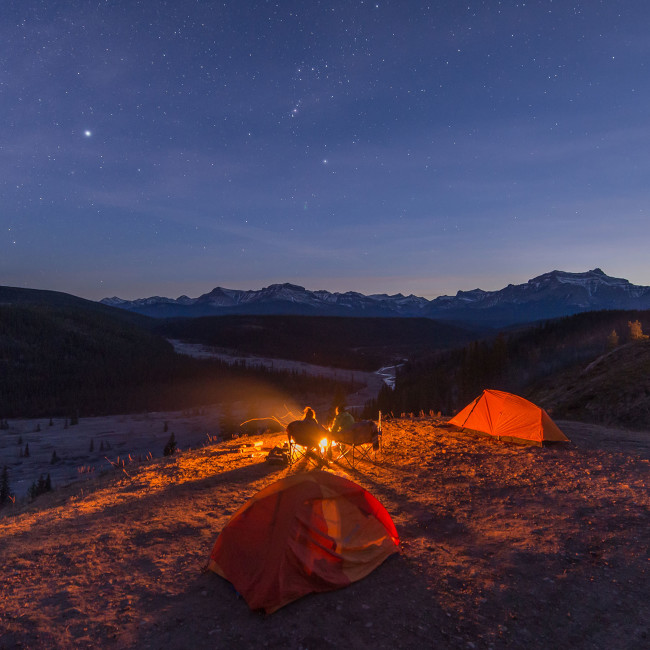 With restrictions to random backcountry camping only, the Ghost River Wilderness Area is an outdoor immersion through rolling tundra, boulder fields, and high alpine lakes.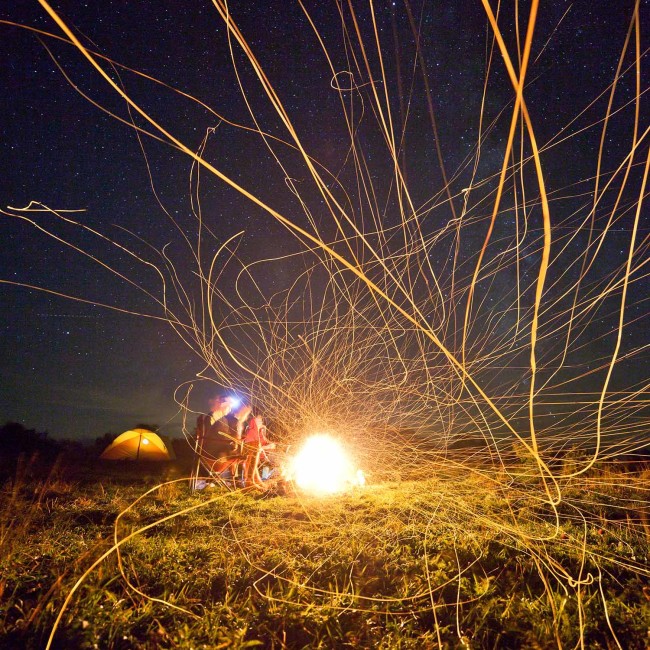 An extraordinary moment captured as the fire paints ribbons of life on a starry night in the Cherokee National Forest.