click photo to see full image
"We set up our tent amongst a cactus and a coyote den under the view of our headlamps. I set up my camera to grab a long exposure just as the full moon broke through the cloud cover.
It lit up a scene straight out of Looney Tunes so we waited all night for Wile E. to come to bed, with no luck.
Staying up in the desert is one for every bucket list."
-Mason Boring @masonboring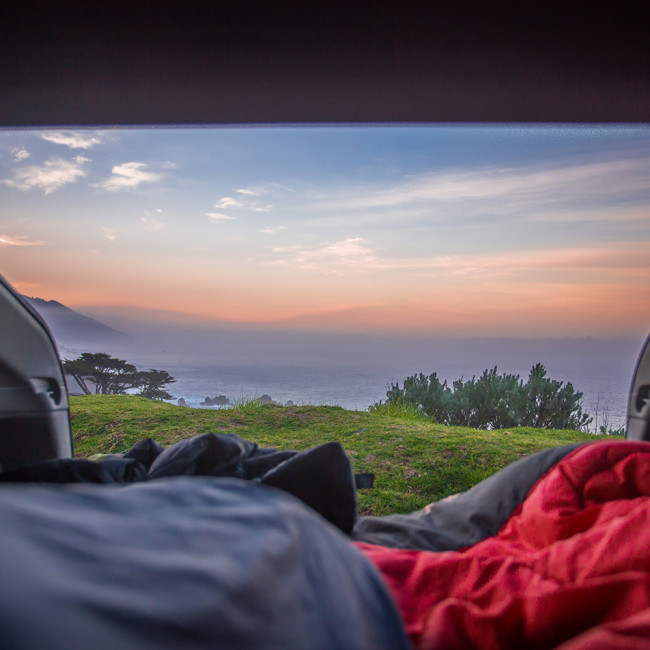 Compact car camping means you can still sleep comfortably along with the gear you actually need, all while taking advantage of the great mileage to get to the best campspots around.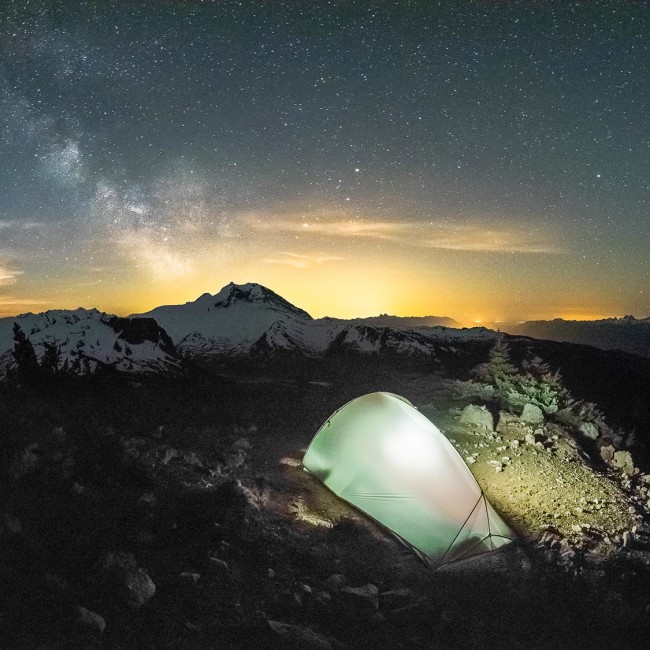 Garibaldi Provincial Park is home to camping on past volcanoes such as Mount Price.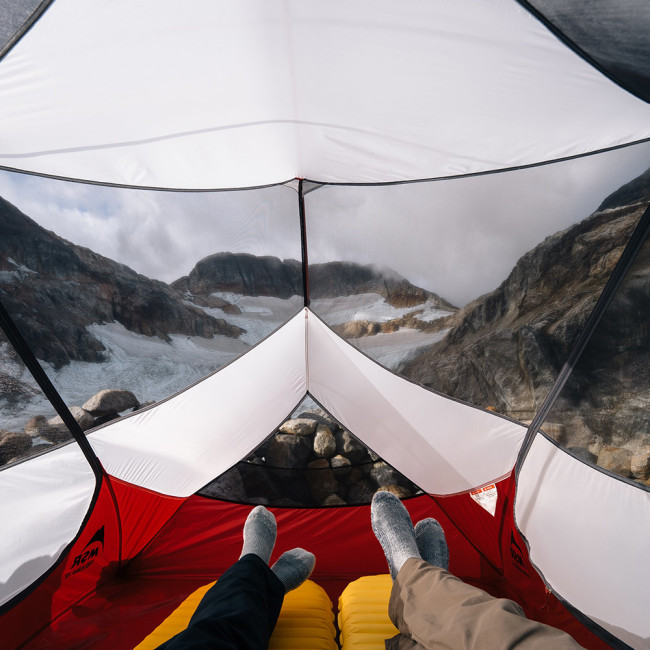 An intense tentview staring straight up at Colonial Glacier in the North Cascades.