click photo to see full image
"The iconic Camp 4 in Yosemite is one of my favorite places in the world to wake up in a tent.
Sometimes you camp out to get away from the crowds, but sometimes it's fun to stay where there's a good chance you'll make a new adventure buddy to drink a victory beer with."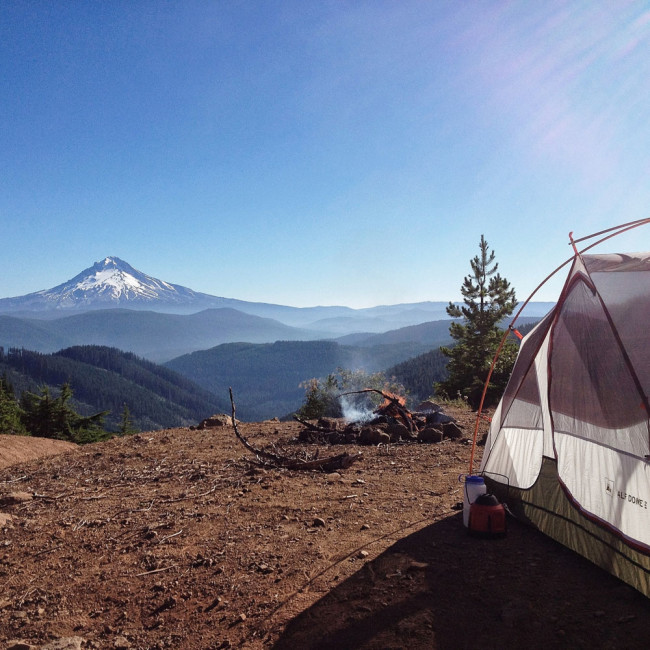 In our very first Camp Spot feature, we are in awe from Lisa's perfect opportunity to leave off the rain fly and enjoy the view in the Mt. Hood Wilderness.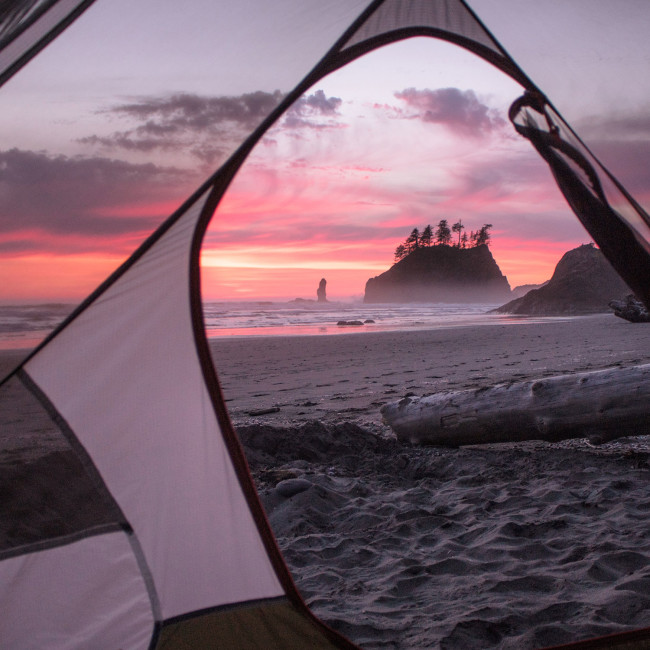 Beach camping in Olympic National Park – if you've done it, then you already know. If you haven't, then picture yourself soaking up that brilliant sunset and you'll be heading to the PNW in no time.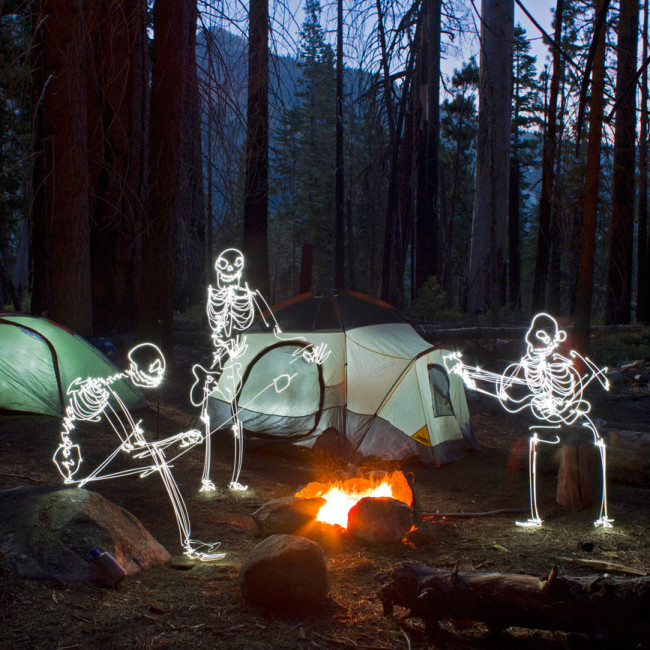 Darren Pearson is a multi-talented artist, and one of those talents is in light-writing. One of his latest creations was made while camping out in Yosemite National Park. This was a 450 second exposure with each character taking between 1-2 minutes to illustrate.