click photo to see full image
"The iconic Camp 4 in Yosemite is one of my favorite places in the world to wake up in a tent.
Sometimes you camp out to get away from the crowds, but sometimes it's fun to stay where there's a good chance you'll make a new adventure buddy to drink a victory beer with."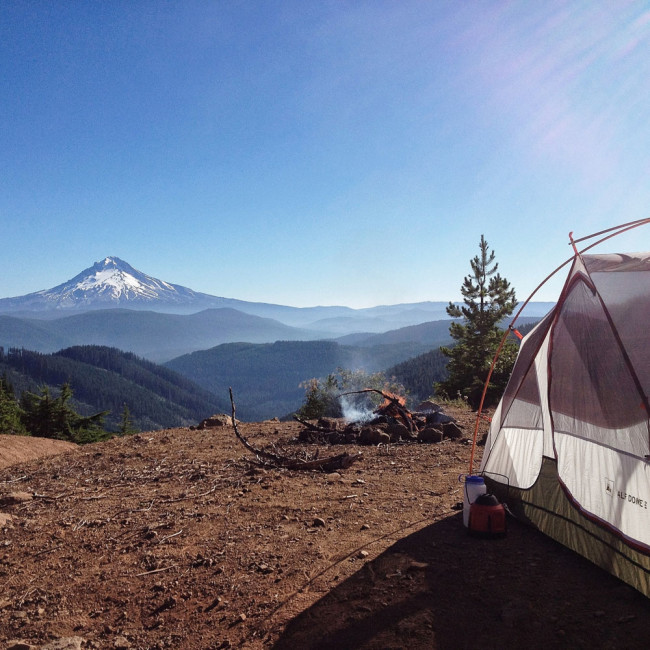 In our very first Camp Spot feature, we are in awe from Lisa's perfect opportunity to leave off the rain fly and enjoy the view in the Mt. Hood Wilderness.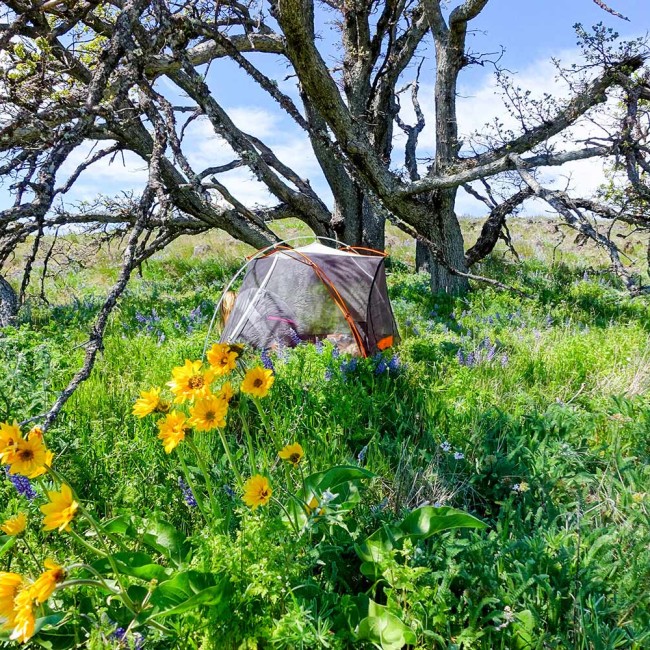 Colorful campspots are a plenty in the Columbia Hills of Eastern Washington.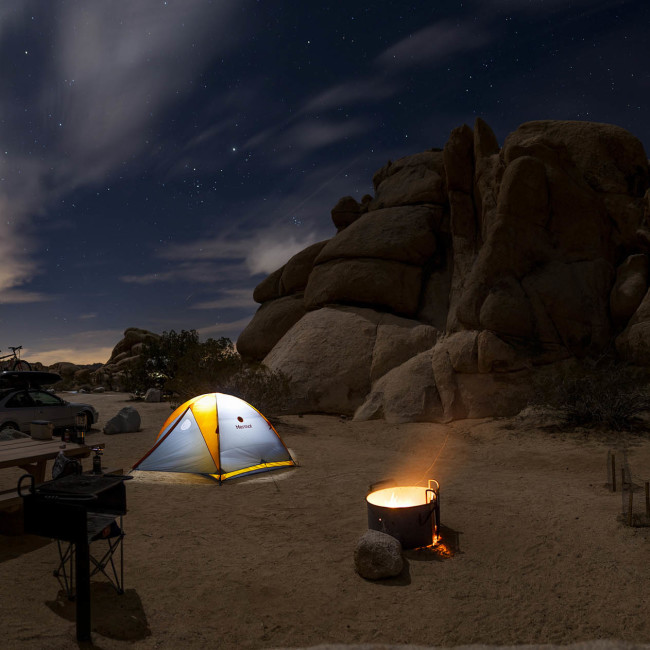 We're not always fond of the rusty-metal fire rings found at established camp spots, but this long-expsoure photo captures the campfire in a dreamlike state.