click photo to see full image
"I took this picture of my wife brushing her hair next to our tent at about 11pm after our second 20-mile day in a row. The weather was amazing as we approached this ridgeline, so I figured we'd set up the tent with a view of the surreal surroundings.
By 1am, a severe storm hit and winds must have been 50-60 mph, with wet snow and rain coming in through the sides of the tent. We were extremely vulnerable on the ridge, so we packed up our wet belongings and left early (it never gets dark in Iceland in summer).
The day of hiking after that night was one of the coldest and longest seeming days I can remember....it was awesome!"
-Jason Fitzgibbon @jasonfitzgibbon
Gear List:
Tent - TarpTent Double Rainbow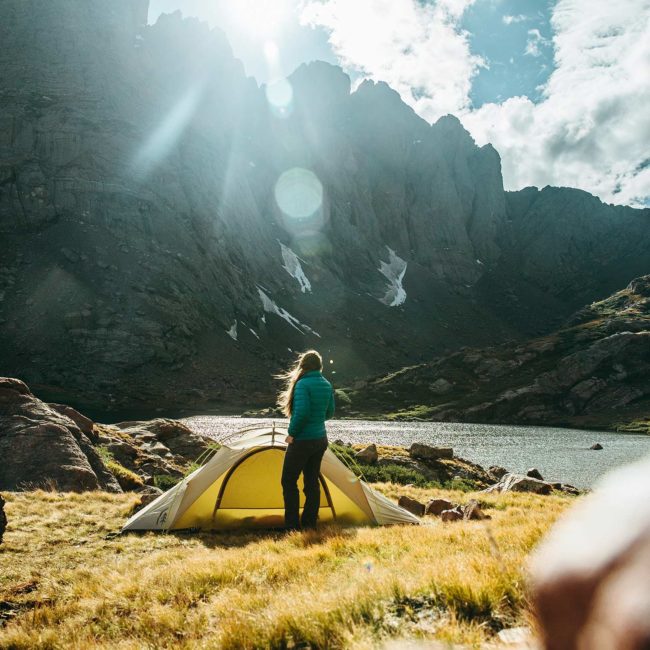 Done as a breezy day hike or a multi-day getaway, South Colony Lake offers an incredible spot to pitch a tent at the base of Colorado's iconic 14k+ peaks.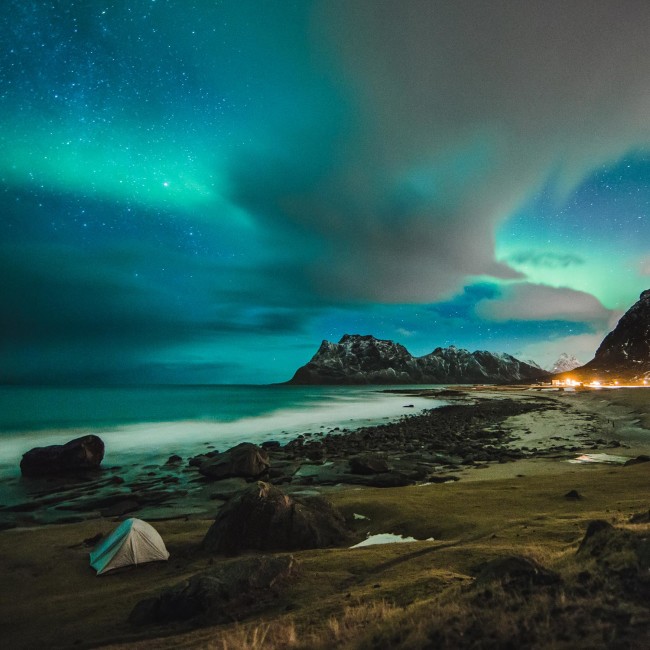 Greens, blues, and clear night skies – this is what night camping looks like on Uttakleiv Beach in Vestvågøy, Norway.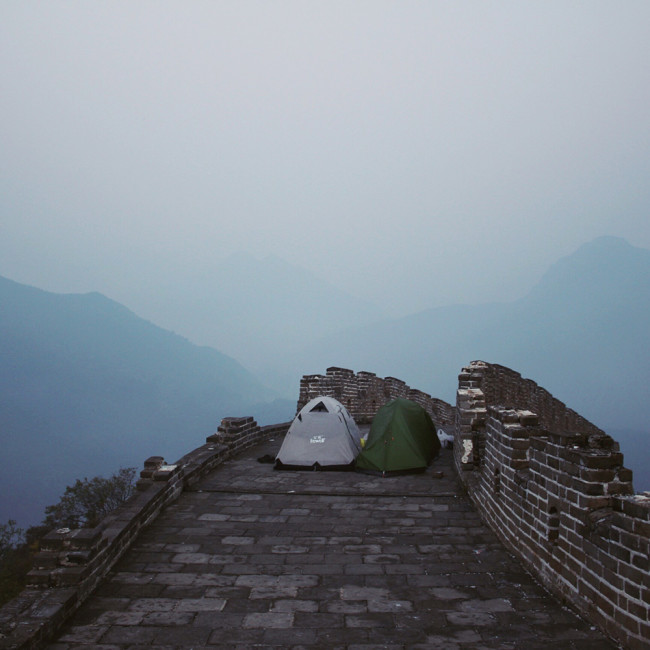 Those seeking an "alternative" campspot can find rest for a night on the Great Wall of China near the town of Huanghuacheng.