click photo to see full image
"A group of friends and I decided to climb South Sister and camp at Moraine Lake at the base. After some thought, we decided to push to the summit and pitch our tent up there.
After a tiring climb, we set up camp and stargazed into the clear moonless night for hours."
Gear List:
Tent - Marmot Limelight 3P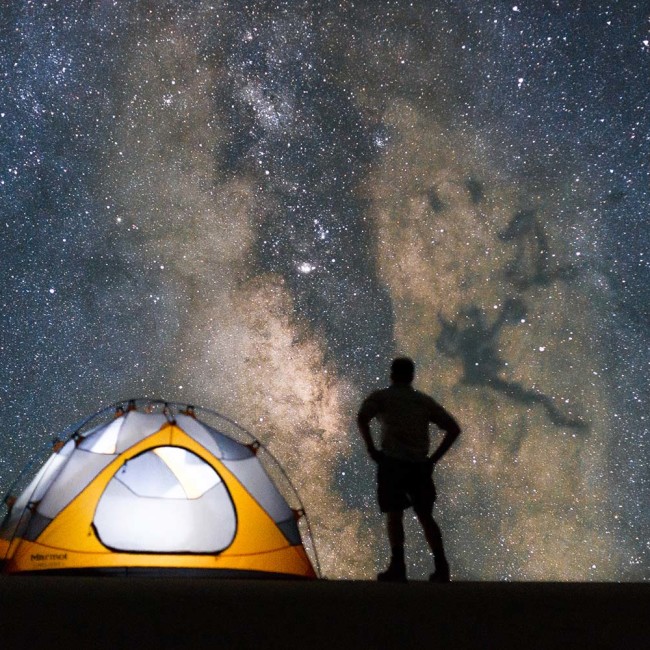 A "star-selfie" that was meant to be at this campspot in Death Valley National Park.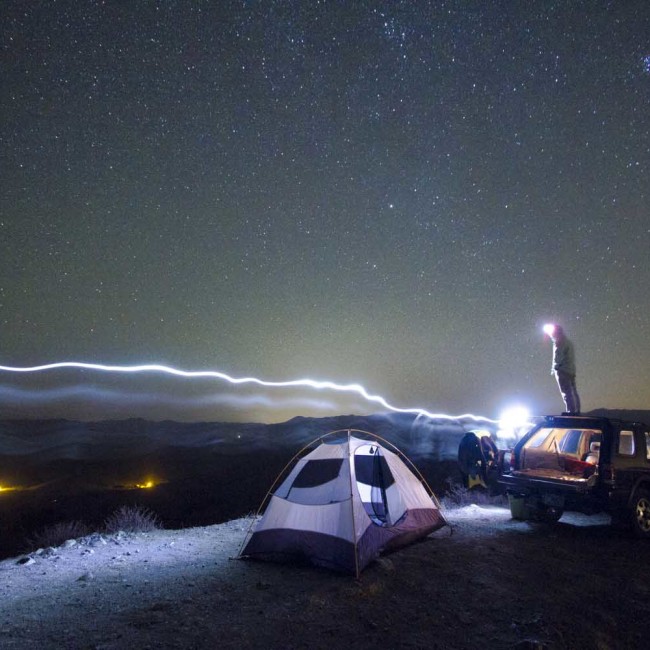 Here's a frame from Dustin's time-lapse video as he and his buddy set out to capture the stars over the central coast of California.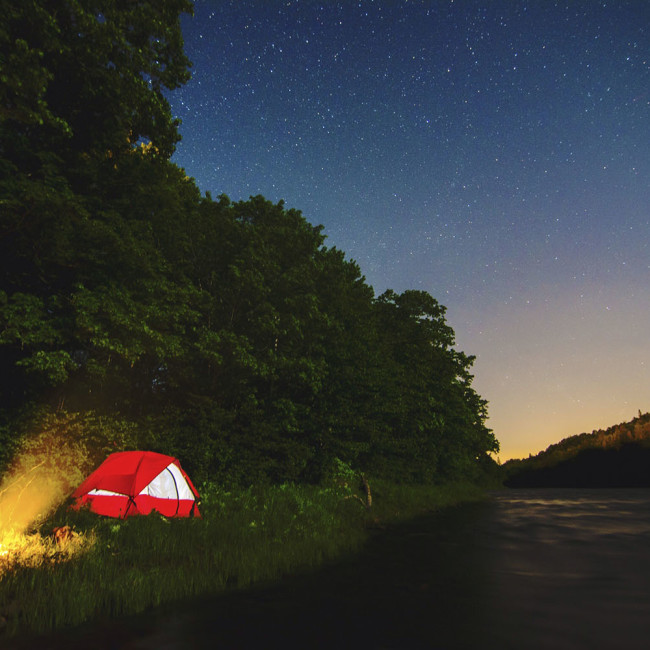 Jamy won our campfire photo contest this past winter and he recently captured this beautiful camp spot on the La Disable River in Mont Tremblant National Park.