click photo to see full image
"A group of friends and I decided to climb South Sister and camp at Moraine Lake at the base. After some thought, we decided to push to the summit and pitch our tent up there.
After a tiring climb, we set up camp and stargazed into the clear moonless night for hours."
Gear List:
Tent - Marmot Limelight 3P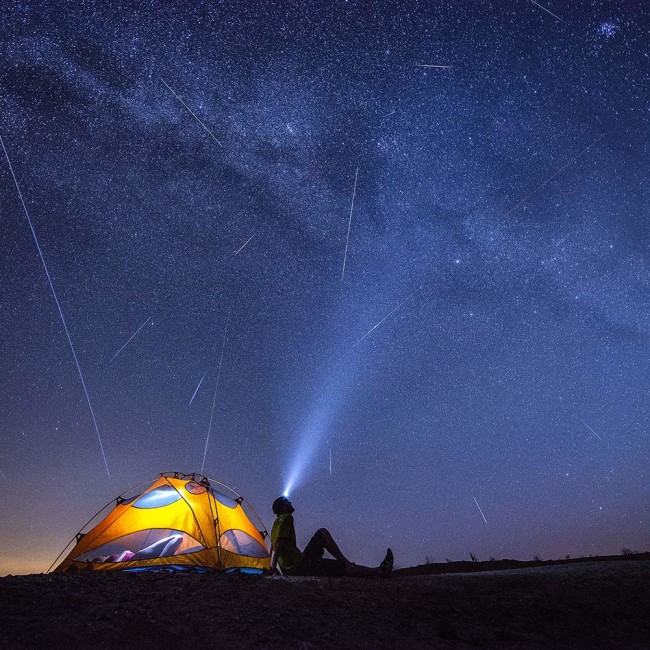 The Slot Canyon at Anza-Borrego State Park was an optimal campspot for viewing the Perseids Meteor shower.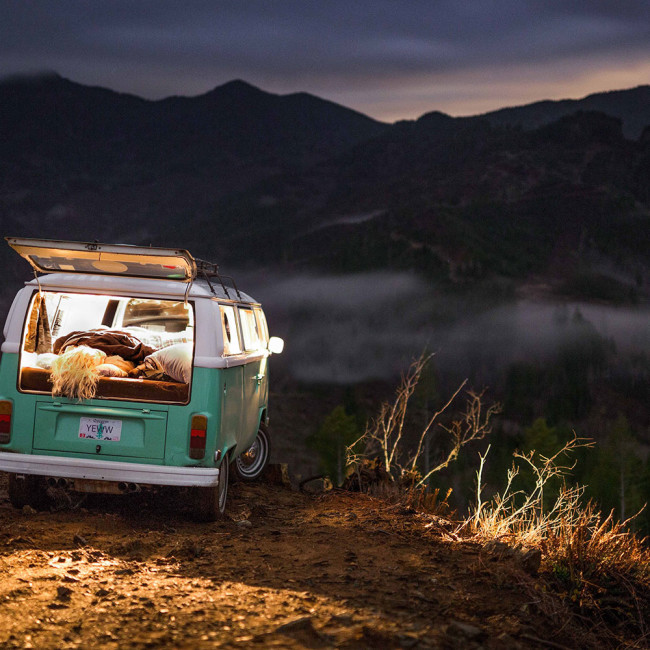 It's a slight bummer when the reverse gear of your 1975 VW Bus craps out while parked near a steep drop-off, but at least you can still camp out in it while waiting for the overall situation to improve.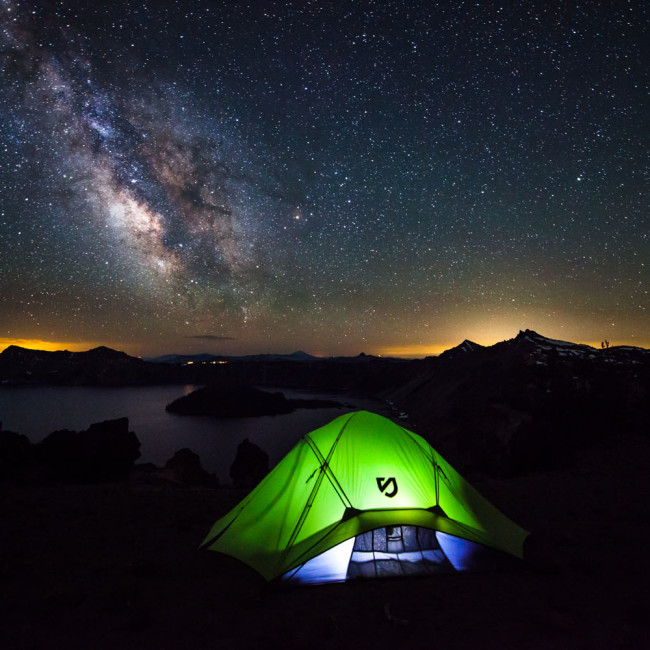 Shane took this time-lapse as the Milky Way made a full appearance over his camp spot above Crater Lake.