click photo to see full image
"On a Thursday, in anticipation of the weekend, my friend Preston and I sat working in the office itching to explore.  The ocean was calling for a post work session and we donned our wetsuits for a quick bodysurf.  
Rather than head back home for a traditional night we hit the road to continue the adventure.  We piled my car full of camp supplies and camera gear in hopes that we would score a campsite and clear skies.
The Central Coast of California can often get sopped in fog and there's been numerous times that we've struck out on star adventures like these.
Staying close to the city we searched for a vista where we could view the cityscape and clear night sky.  We weaved through a neighborhood street that turned into a skinny dirt road.  My SUV climbed the bumpy road passing cattle gates, barn owls, and kicking up dust along the way.  
At the top of the hill we were rewarded to a 360 panorama with views of the ocean, the city, and the stretching countryside.  I set up my camera using an intervalometer to capture the progress of us setting up camp.  I didn't imagine I would actually use that part of the video and was planning to just shoot the stars.
What you see is the trail of headlamps as I help Preston set up his tent, and then I crawled into my car that is camp ready with a pad and bedding. Below us, cars wind through a country road and above us the sky puts on a show."
Gear List:
Tent - REI Half Dome 2
SUV - Honda Passport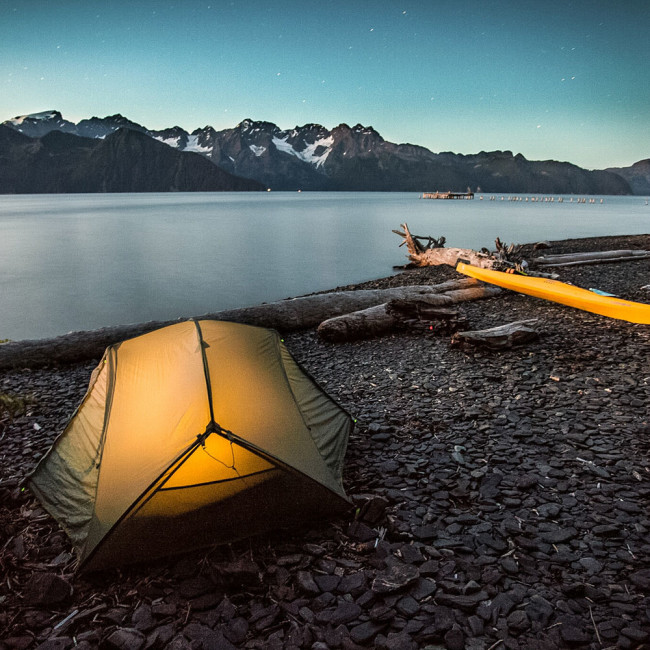 Camping bayside in Alaska is the perfect complement to an overnight sea-kayaking trip around the shale covered, forest-framed beaches of Caines Head.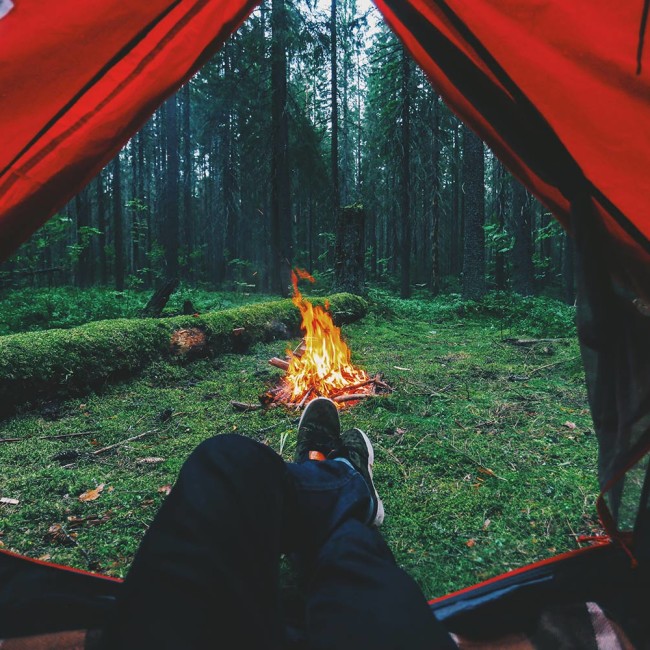 Be prepared for thick forests and moss covered trees when camping on the Karelian Isthmus.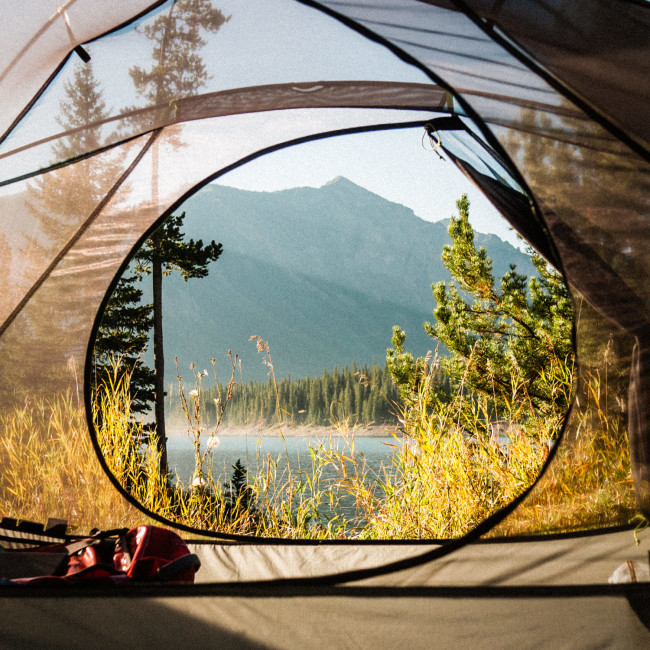 Mornings tentviews in Hyalite Reservoir – just another reason to go camping in Montana!