click photo to see full image
"After dropping our dog off at grandma's house, my wife and I set out for a night out deep in the North Cascade National Park backcountry. After some bushwacking and 7,000 feet of elevation gain, we finally arrived at this spot at the base of the Colonial Glacier.
We set up camp, ate some food, and then relaxed in the tent while listening to the sounds of glaciers calving into the lake below.
Couldn't have asked for a better date night."
Gear List:
Tent - MSR Hubba Hubba NX
Camera - Sony A7
Lens - Zeiss 16-35 F/4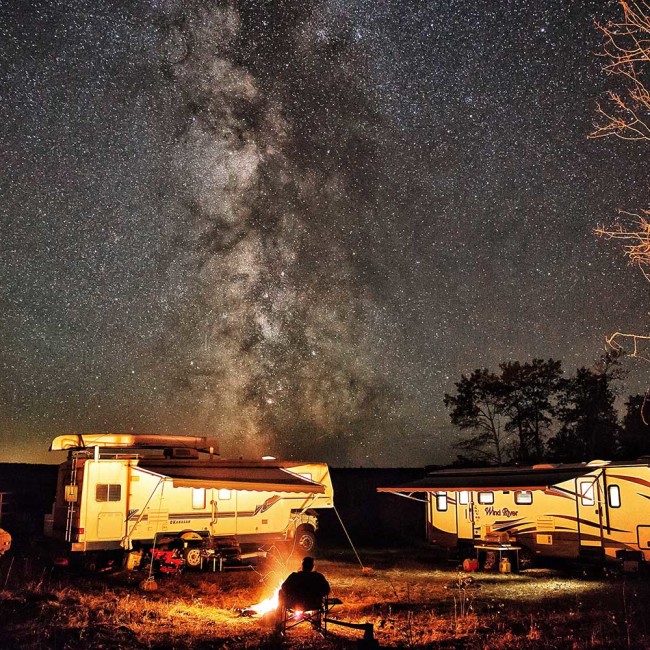 Can't deny the convenience that a RV brings to the table when the camping conditions are just right.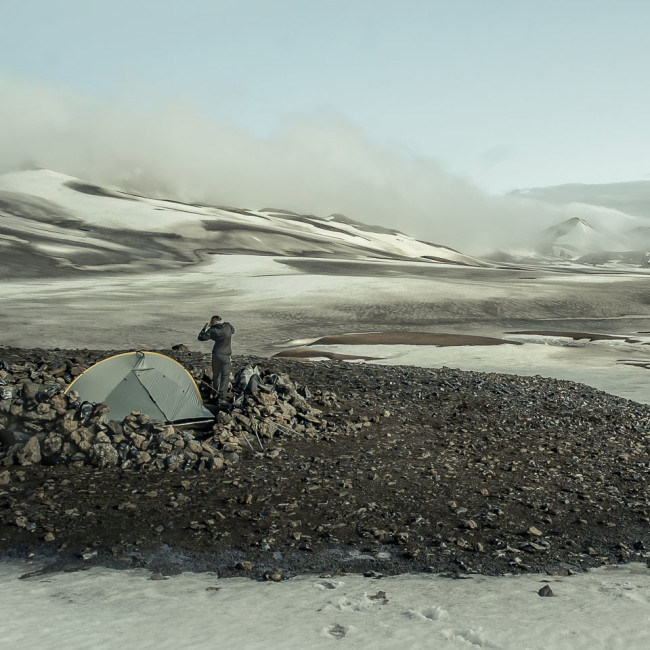 Jason and his wife had to do some long distance hiking in cold windy conditions to get to this lunar-esque landscape on the Laugavegur Trail.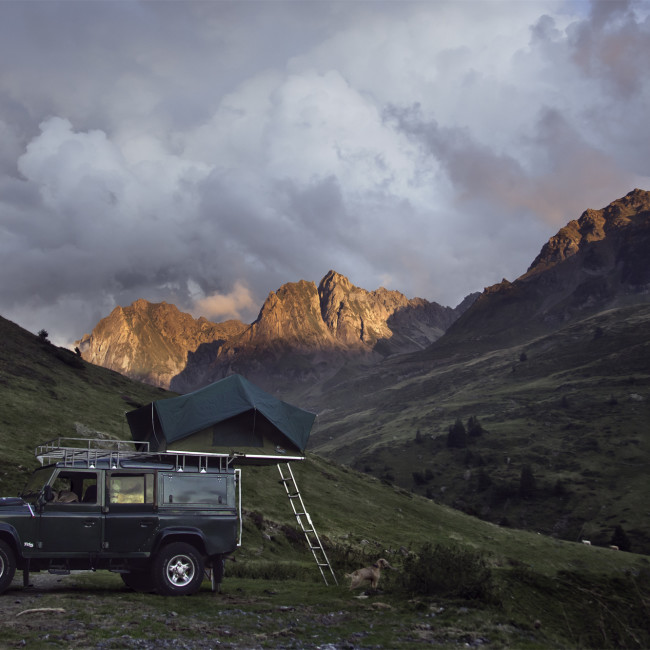 This impressive shot was taken at Col de Tourmalet and provides plenty of inspiration to explore the camping opportunities in Europe.