click photo to see full image
"After dropping our dog off at grandma's house, my wife and I set out for a night out deep in the North Cascade National Park backcountry. After some bushwacking and 7,000 feet of elevation gain, we finally arrived at this spot at the base of the Colonial Glacier.
We set up camp, ate some food, and then relaxed in the tent while listening to the sounds of glaciers calving into the lake below.
Couldn't have asked for a better date night."
Gear List:
Tent - MSR Hubba Hubba NX
Camera - Sony A7
Lens - Zeiss 16-35 F/4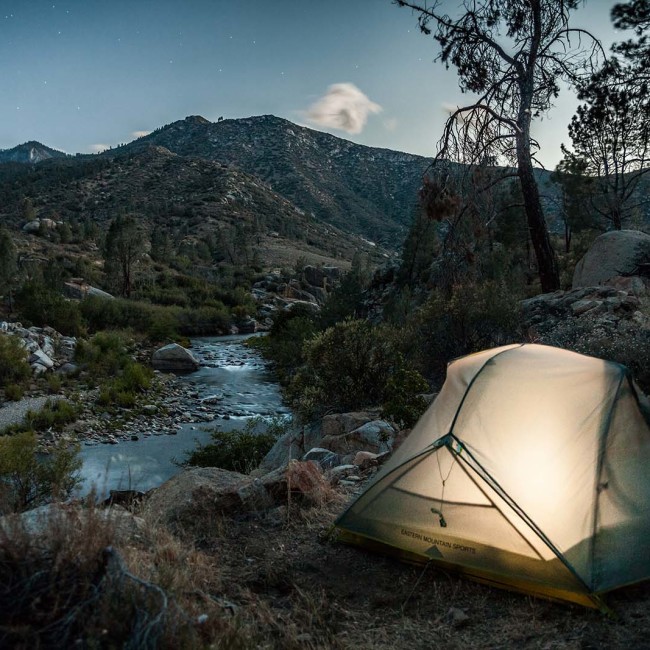 The Kern River flows through the Sierra Nevada mountains and affords a wealth of camping opportunities ranging from developed campgrounds to backcountry dispersed camp spots.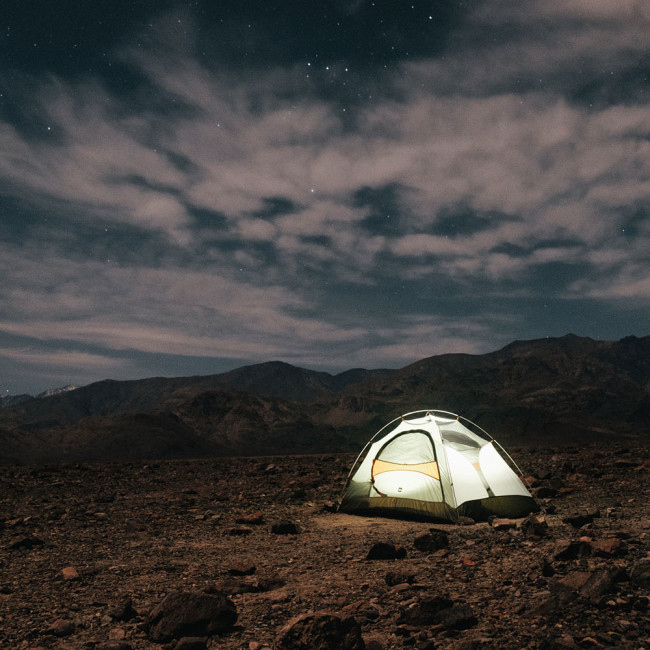 Having the confidence in your 4WD travel-rig goes a long way in finding the most remote backcountry campspots in Death Valley.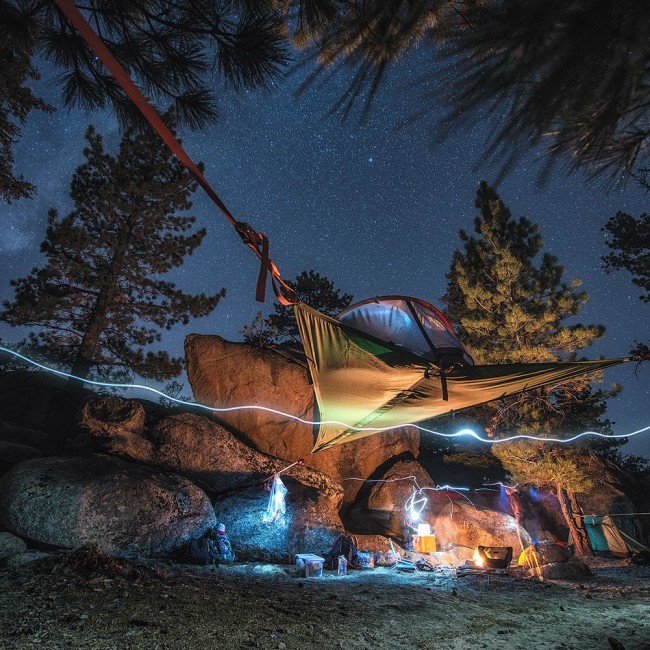 Looks like a fun time at the Holcomb Valley campground in southern California.