click photo to see full image
"After a full day of hiking in the rain and then followed by an epic night of thunderstorms, the sun finally woke me up as the morning light crept through the lining of my tent.
I opened the front flap to an absolutely beautiful sunrise peeking through the Redwoods. Truly, an unbelievable sight I'll never forget."
-Steve Paul @steverpaul
Gear List:
Tent - Coleman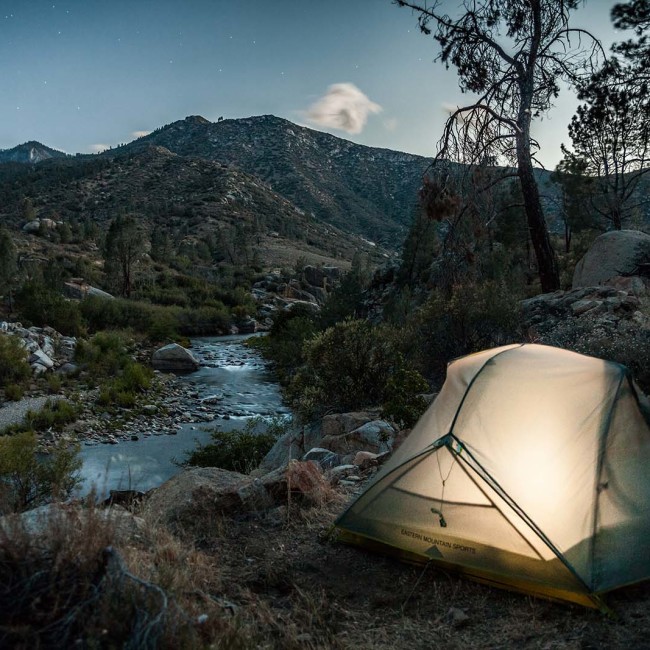 The Kern River flows through the Sierra Nevada mountains and affords a wealth of camping opportunities ranging from developed campgrounds to backcountry dispersed camp spots.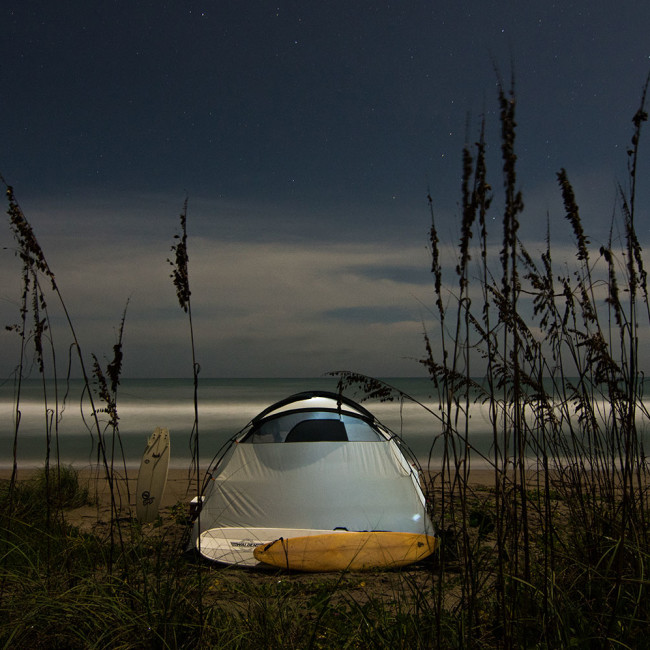 Catching the best morning waves near Fort Pierce means securing a beach campspot late the night before.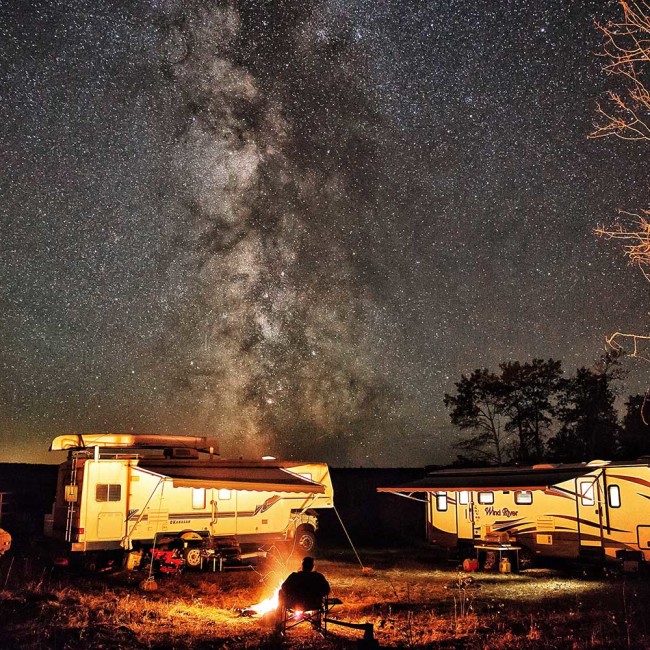 Can't deny the convenience that a RV brings to the table when the camping conditions are just right.