click photo to see full image
"After a full day of hiking in the rain and then followed by an epic night of thunderstorms, the sun finally woke me up as the morning light crept through the lining of my tent.
I opened the front flap to an absolutely beautiful sunrise peeking through the Redwoods. Truly, an unbelievable sight I'll never forget."
-Steve Paul @steverpaul
Gear List:
Tent - Coleman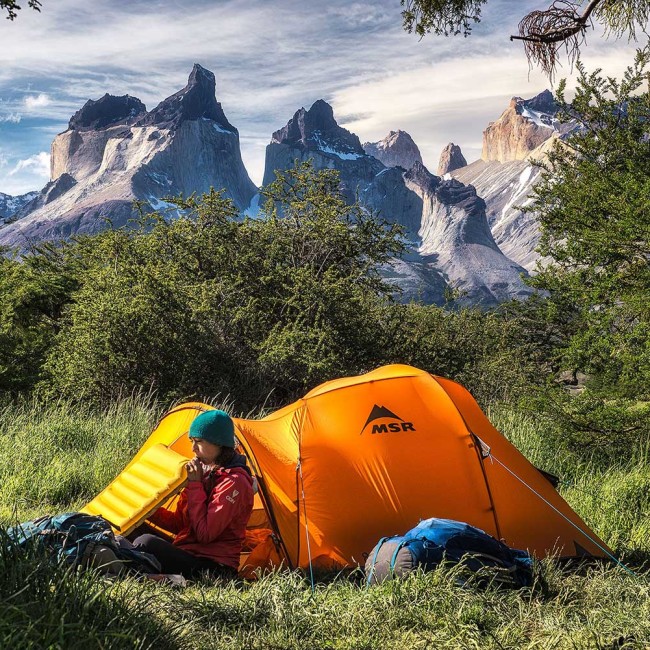 An adventure to Patagonia isn't complete until you've hitchhiked & camped with the generous Chilean guides – the only locals who truly know where to find the best camping Torres Del Paine.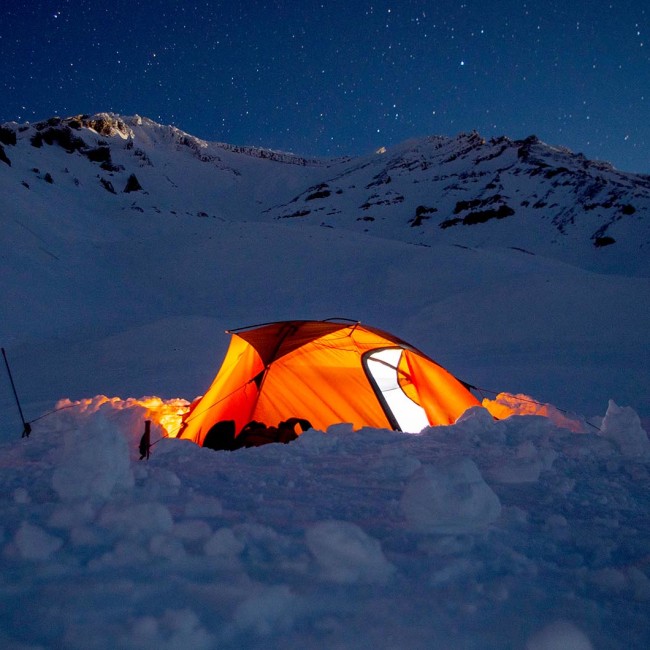 If you don't mind the wintry wind chills, you're pretty much guaranteed a campspot far away from any traffic and noise as you're halfway up to the summit of Mt. Shasta.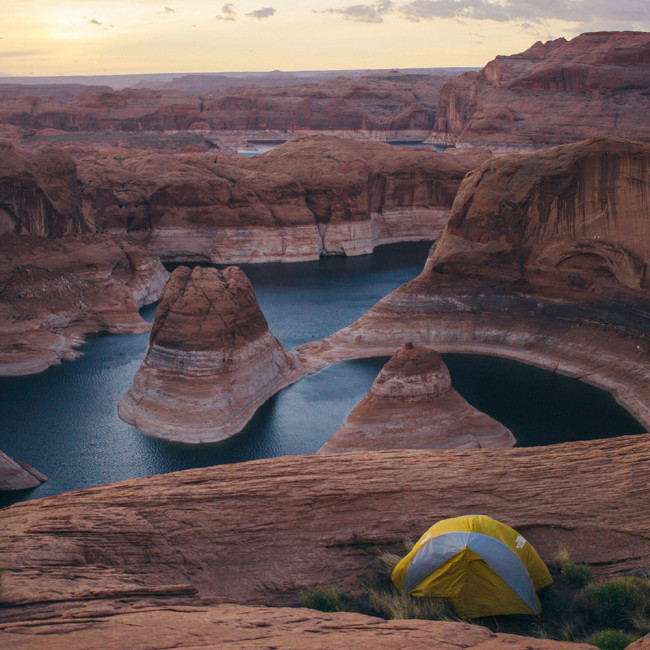 The challenging journey into Reflection Canyon tops off with unrestricted ledge tentspots deep in the Utah backcountry.