click photo to see full image
"After a full day of hiking in the rain and then followed by an epic night of thunderstorms, the sun finally woke me up as the morning light crept through the lining of my tent.
I opened the front flap to an absolutely beautiful sunrise peeking through the Redwoods. Truly, an unbelievable sight I'll never forget."
-Steve Paul @steverpaul
Gear List:
Tent - Coleman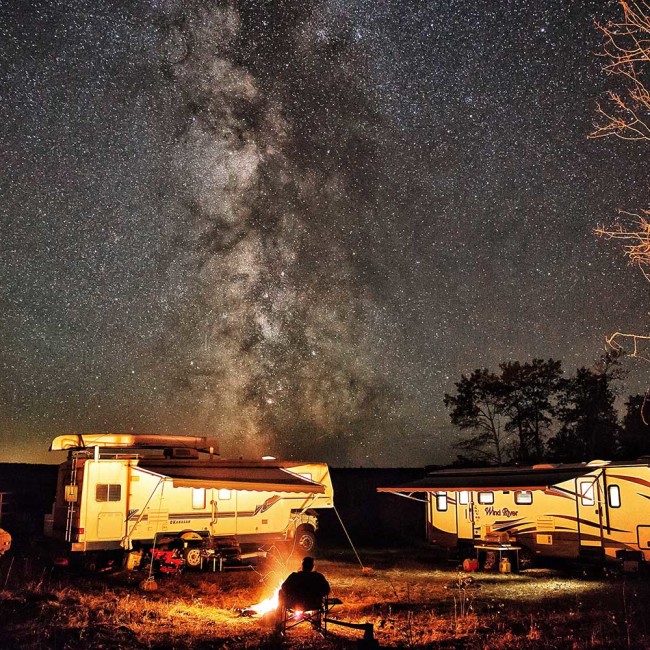 Can't deny the convenience that a RV brings to the table when the camping conditions are just right.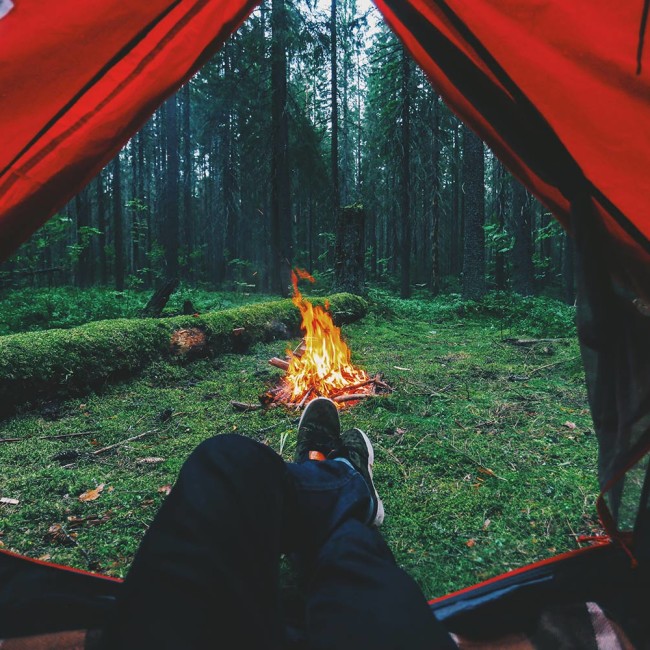 Be prepared for thick forests and moss covered trees when camping on the Karelian Isthmus.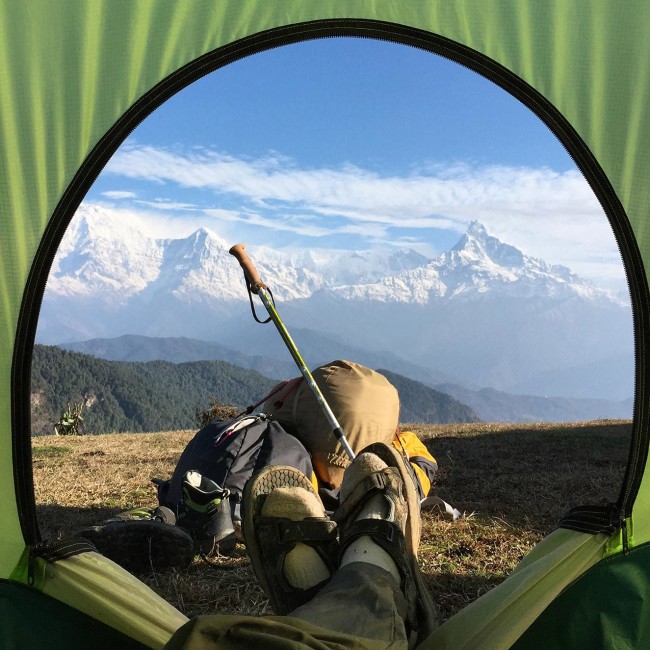 A campspot on Panchase Mountain with the best vantage tentview peering into Nepal.