click photo to see full image
"After a full day of hiking in the rain and then followed by an epic night of thunderstorms, the sun finally woke me up as the morning light crept through the lining of my tent.
I opened the front flap to an absolutely beautiful sunrise peeking through the Redwoods. Truly, an unbelievable sight I'll never forget."
-Steve Paul @steverpaul
Gear List:
Tent - Coleman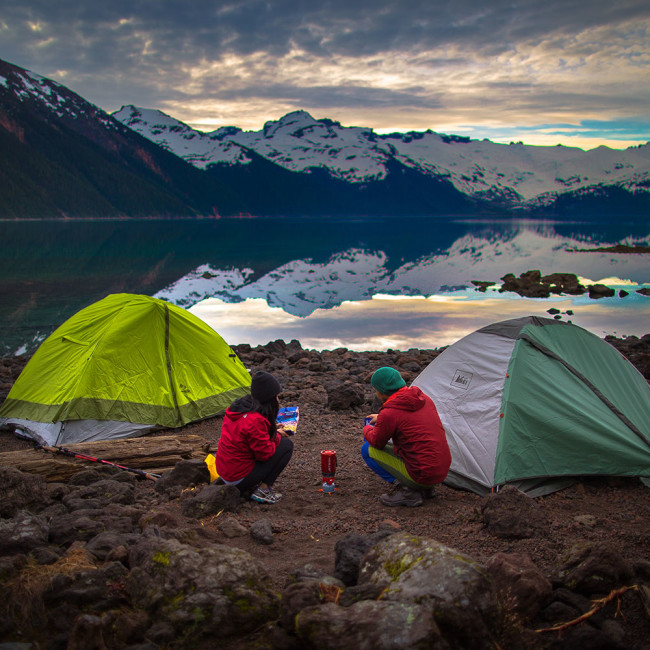 Camping with friends is always an enjoyable experience at Garibaldi Lake in British Columbia.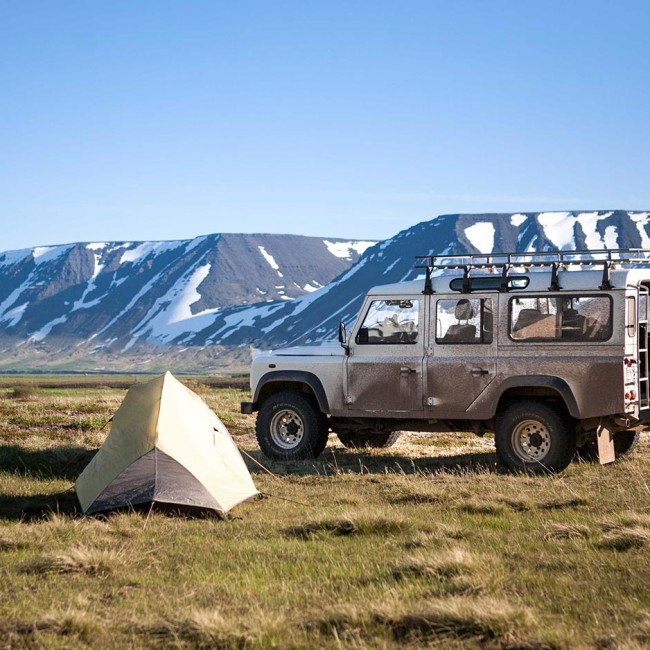 Overlanding is one of the more badass ways to find a campspot in the Westfjords of Iceland.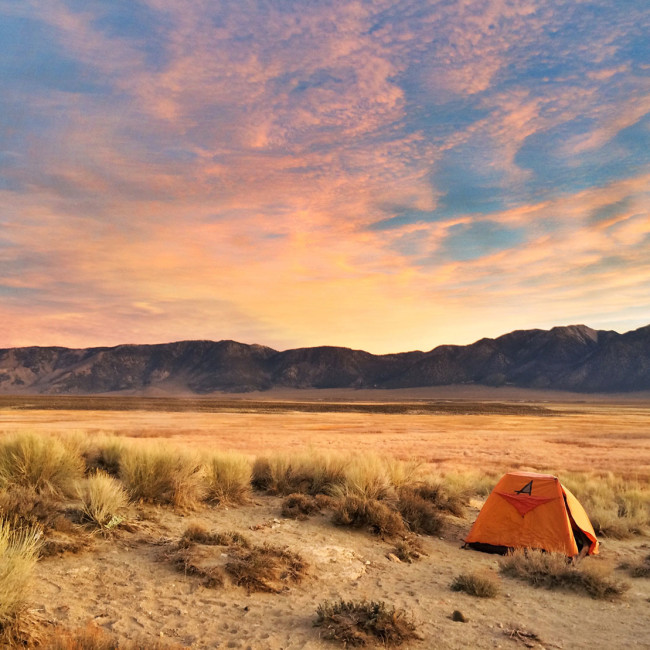 Frosty morning sunrises complement the nearby hot springs at this campspot off Hwy 395.