click photo to see full image
"The Crystal Lake trail in the Uintas has multiple scenic lakes to backpack into for the night ranging from .2 to 4 miles long.
Crystal Lake is the first at less than a quarter mile in, or the last in this case on the way back down."
-Nick Oman @nickomanphotography
Gear List: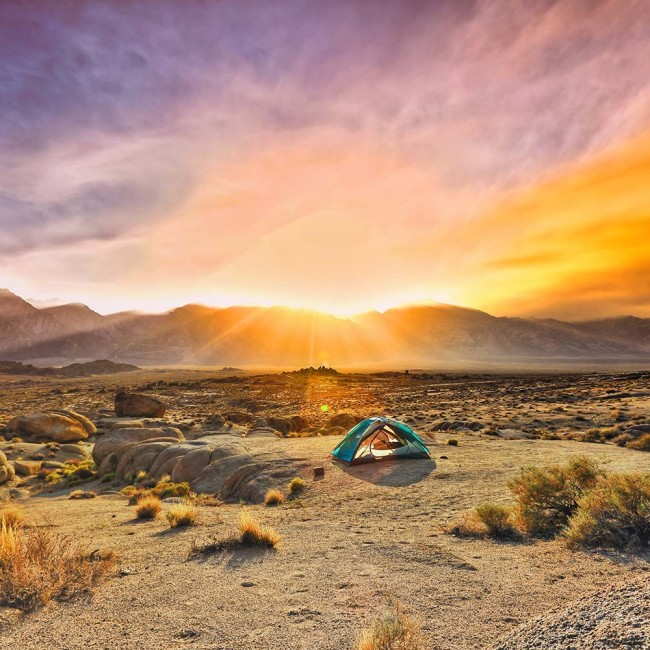 Sunset camping at Alabama Hills has never looked better.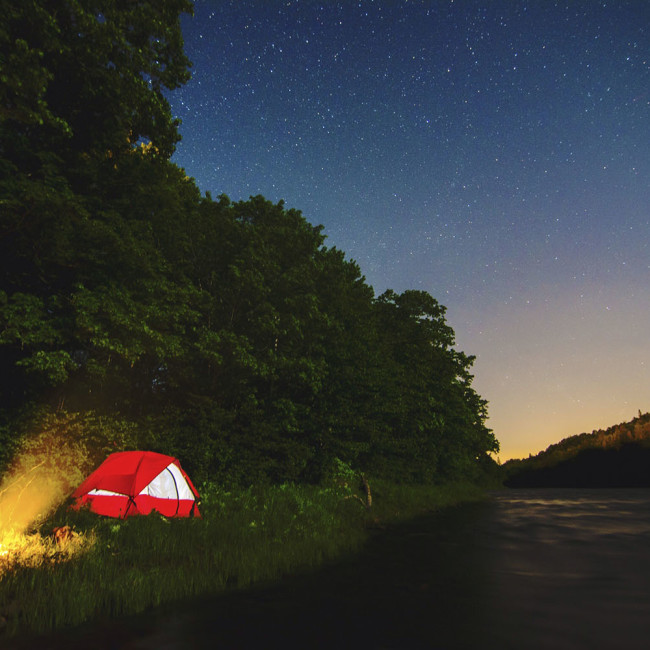 Jamy won our campfire photo contest this past winter and he recently captured this beautiful camp spot on the La Disable River in Mont Tremblant National Park.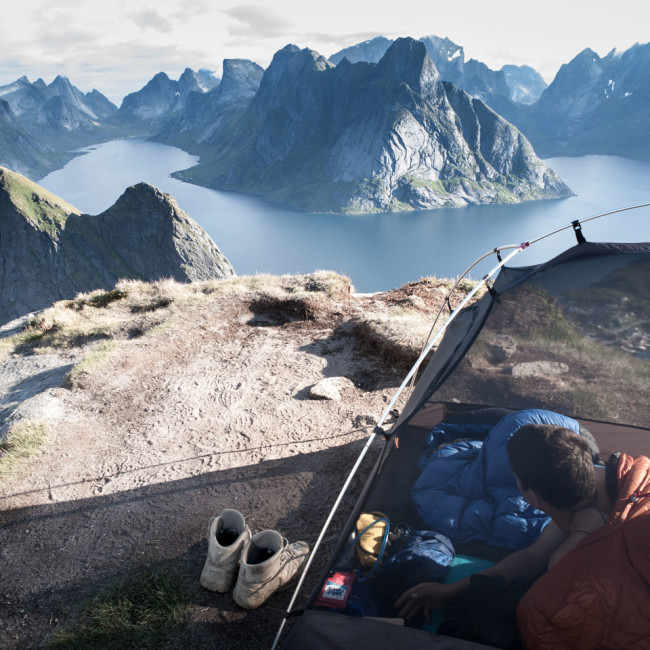 The campspot views in Reine define why camping in Norway continues to be on the rise.