click photo to see full image
"We spent the night sleeping in the snow, shivering and listening to the cracking and groaning of the frozen lake next to us.
This steaming cup of coffee in the morning was, needless to say, one of the best cups of the year so far!"
Gear List:
Tent - REI Half Dome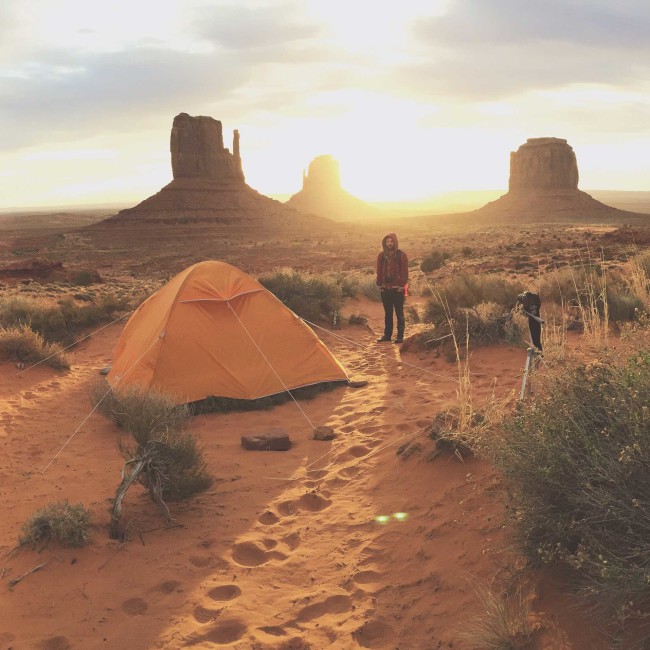 Camping in Monument Valley puts you in the front row to enormous rock features, cliffs, and the famous pair of buttes with "thumb" outcrops known as The Mittens.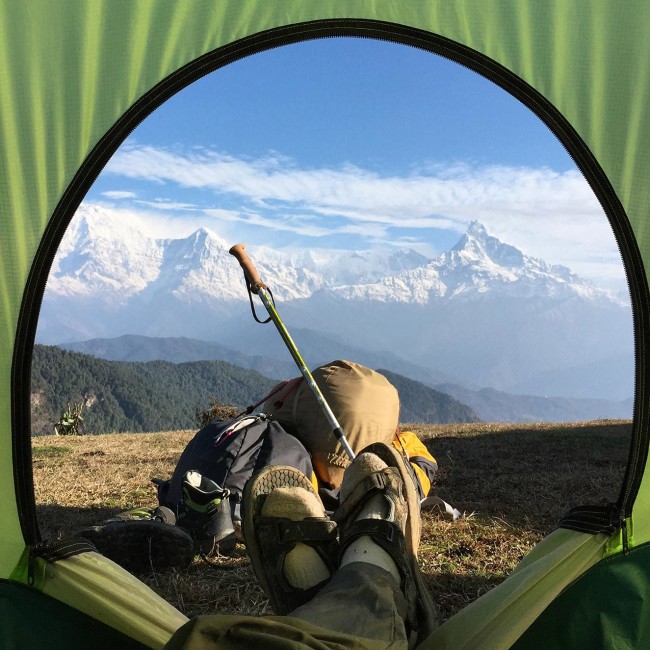 A campspot on Panchase Mountain with the best vantage tentview peering into Nepal.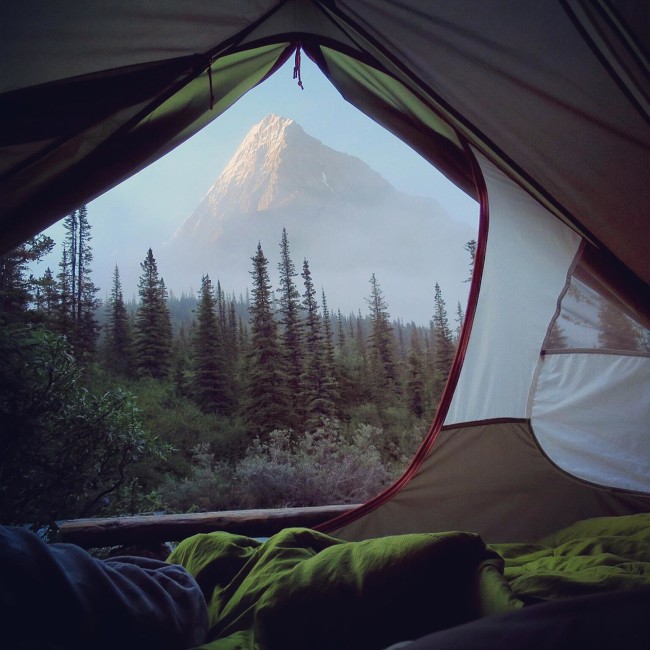 Mount Robson Provincial Park always delivers for a killer tentview, more-so after a successful hike through its strenuous terrain.