click photo to see full image
"We spent the night sleeping in the snow, shivering and listening to the cracking and groaning of the frozen lake next to us.
This steaming cup of coffee in the morning was, needless to say, one of the best cups of the year so far!"
Gear List:
Tent - REI Half Dome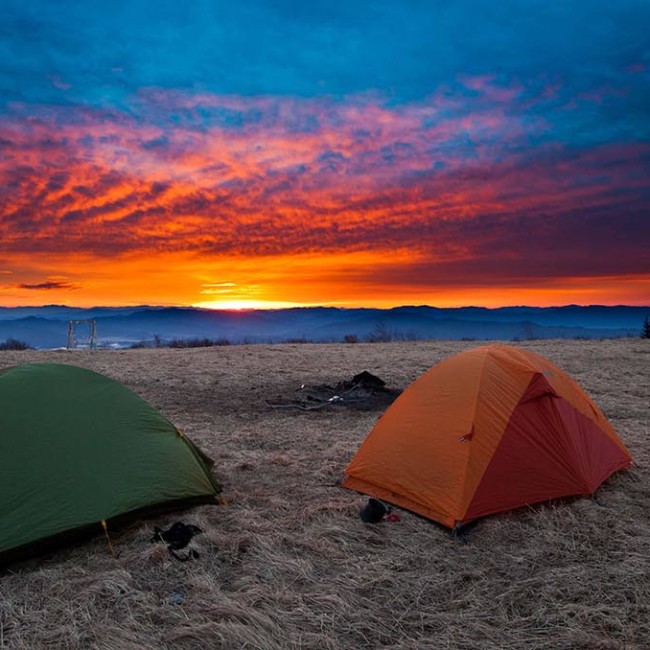 What you can't see in this gorgeous camp spot in Cherokee National Forest are the chilly, gusty winds that almost prevented Mason from grabbing this beautiful sunrise.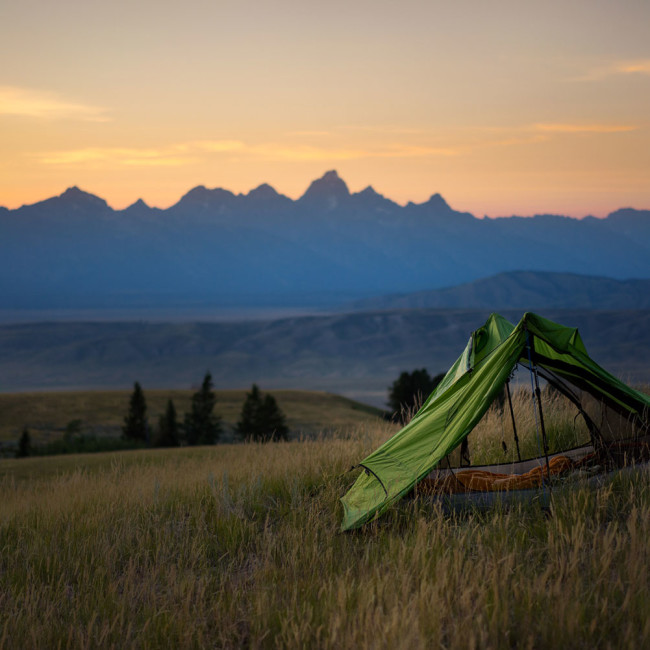 The views of Grand Teton from Curtis Canyon is one of the reasons Wyoming is a hotspot for camping.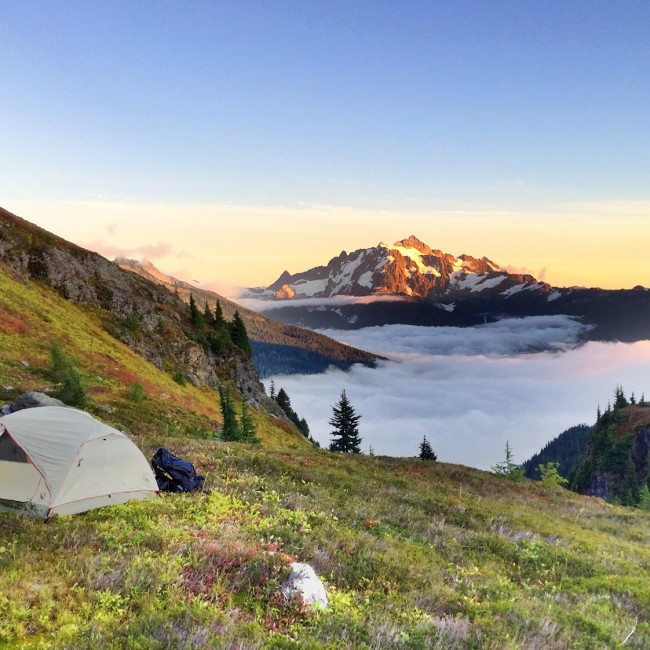 It's advised to hike within Yellow Aster Butte for unlimited breathtaking views of the Mt. Baker Wilderness.