click photo to see full image
"We spent the night sleeping in the snow, shivering and listening to the cracking and groaning of the frozen lake next to us.
This steaming cup of coffee in the morning was, needless to say, one of the best cups of the year so far!"
Gear List:
Tent - REI Half Dome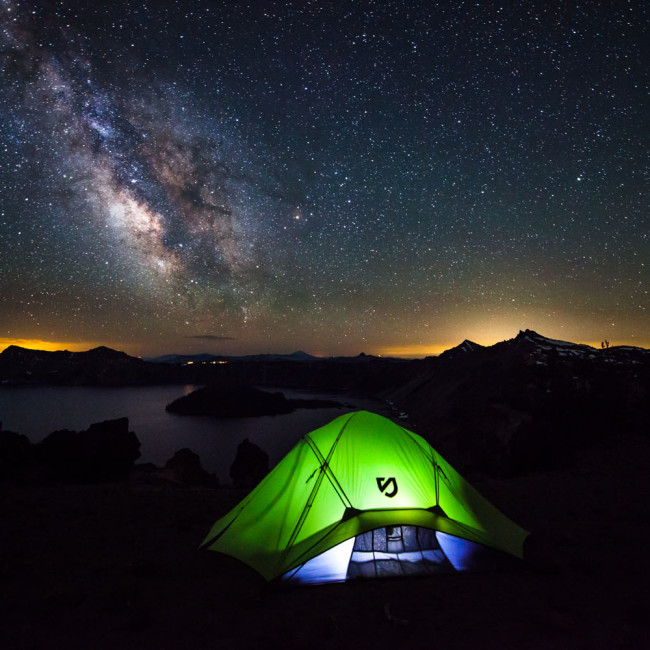 Shane took this time-lapse as the Milky Way made a full appearance over his camp spot above Crater Lake.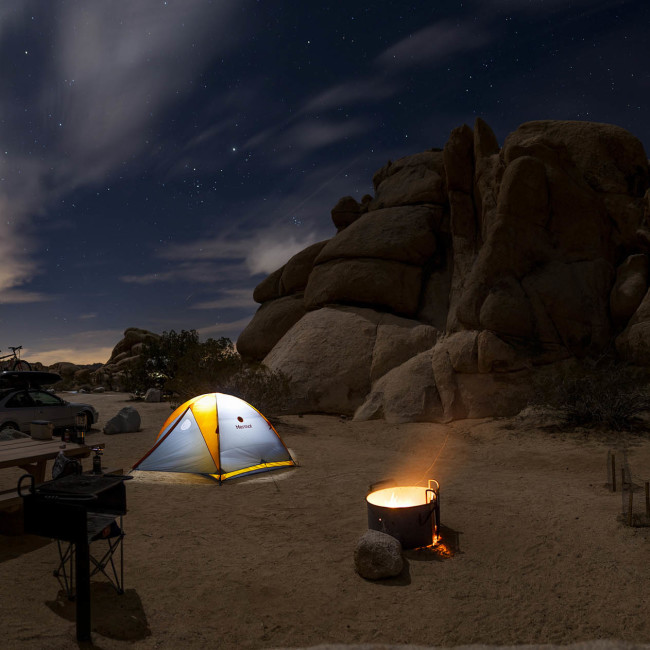 We're not always fond of the rusty-metal fire rings found at established camp spots, but this long-expsoure photo captures the campfire in a dreamlike state.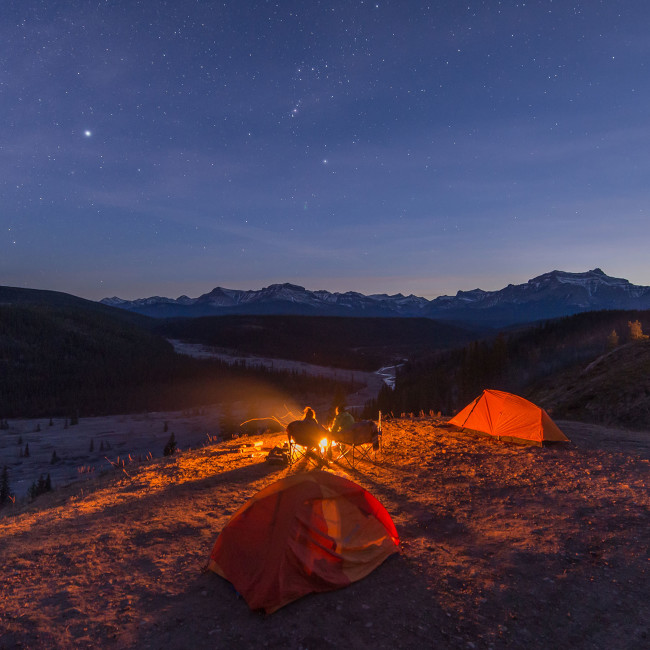 With restrictions to random backcountry camping only, the Ghost River Wilderness Area is an outdoor immersion through rolling tundra, boulder fields, and high alpine lakes.