click photo to see full image
"We spent the night sleeping in the snow, shivering and listening to the cracking and groaning of the frozen lake next to us.
This steaming cup of coffee in the morning was, needless to say, one of the best cups of the year so far!"
Gear List:
Tent - REI Half Dome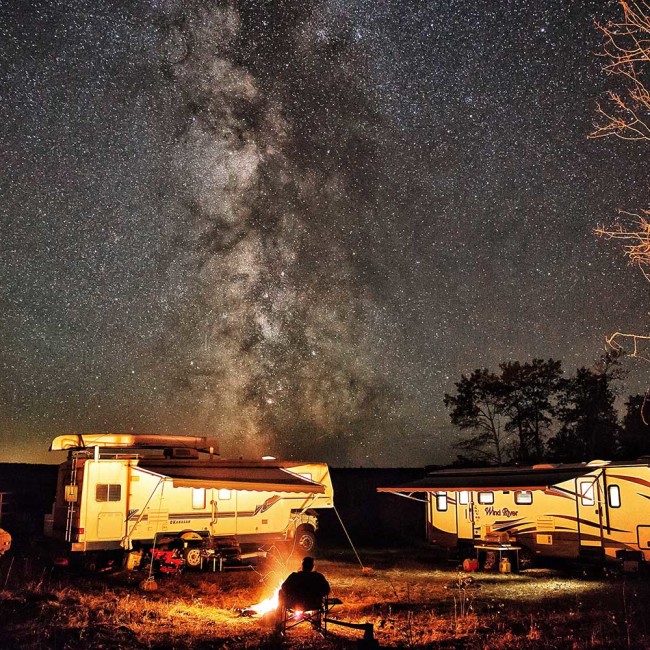 Can't deny the convenience that a RV brings to the table when the camping conditions are just right.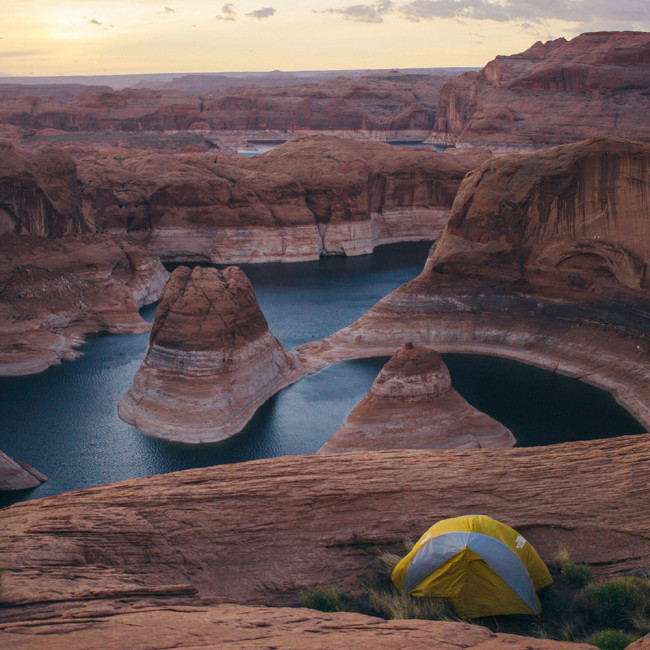 The challenging journey into Reflection Canyon tops off with unrestricted ledge tentspots deep in the Utah backcountry.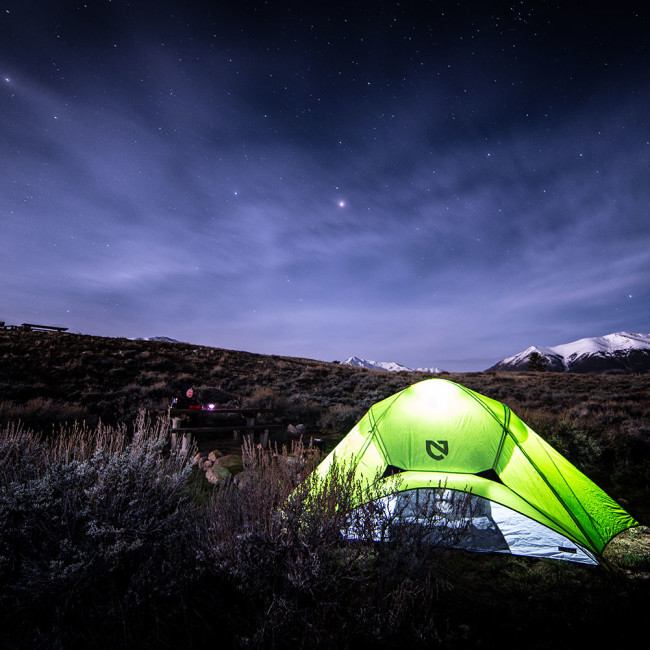 These campers learned a valuable lesson in the San Isabel National Forest: always have the camera ready due to Mother Nature's unpredictability.