click photo to see full image
"We showed up at the hot springs at midnight, soaked in the warm water and gazed at the clear night sky - the stars were unfathomable.
This is a photo of the morning, after one of the more chilly nights I've experienced. We awoke to a frosty tent and a sunrise I'll never forget."
Gear List:
Tent - Marmot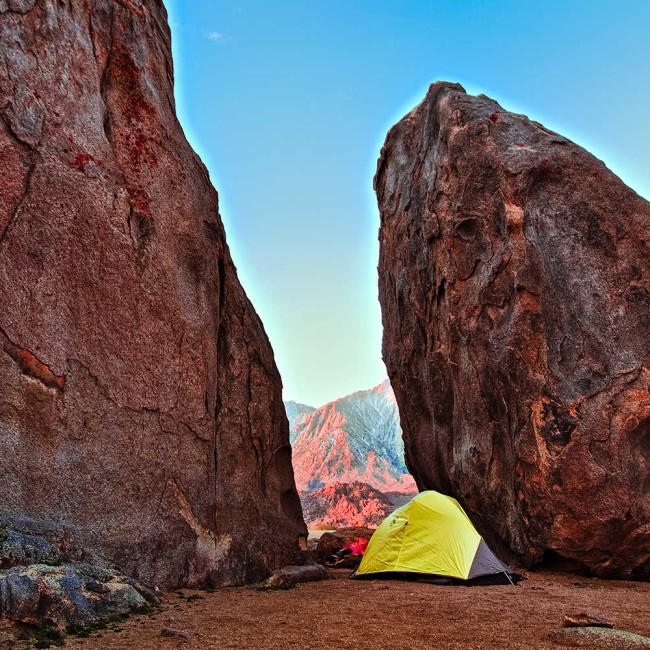 A little bit of research went a long way in helping secure this campspot at a rock climbers paradise in the Alabama Hills.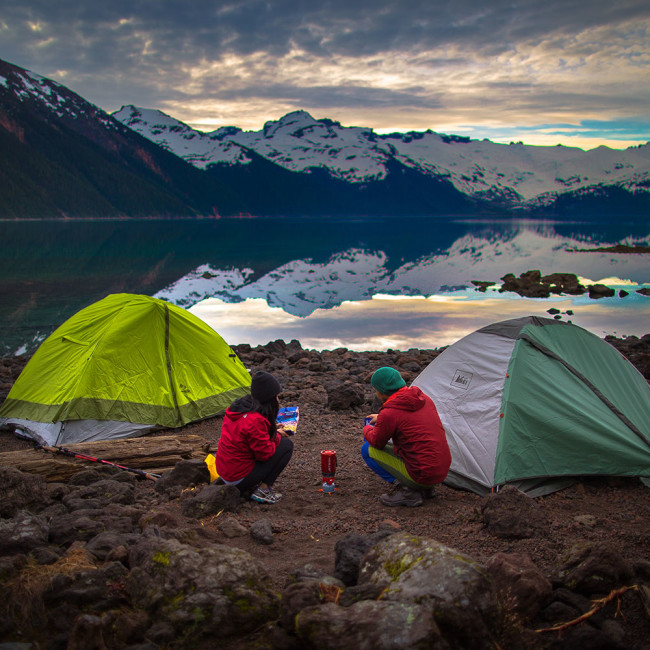 Camping with friends is always an enjoyable experience at Garibaldi Lake in British Columbia.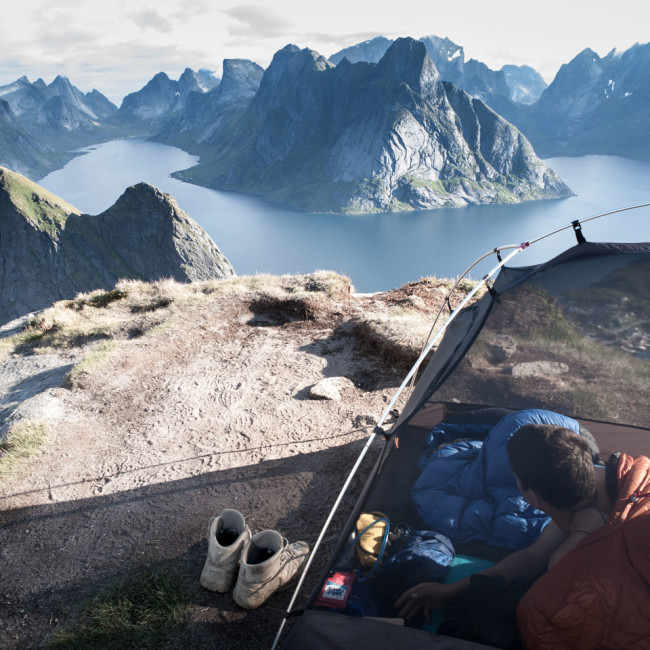 The campspot views in Reine define why camping in Norway continues to be on the rise.