click photo to see full image
"We showed up at the hot springs at midnight, soaked in the warm water and gazed at the clear night sky - the stars were unfathomable.
This is a photo of the morning, after one of the more chilly nights I've experienced. We awoke to a frosty tent and a sunrise I'll never forget."
Gear List:
Tent - Marmot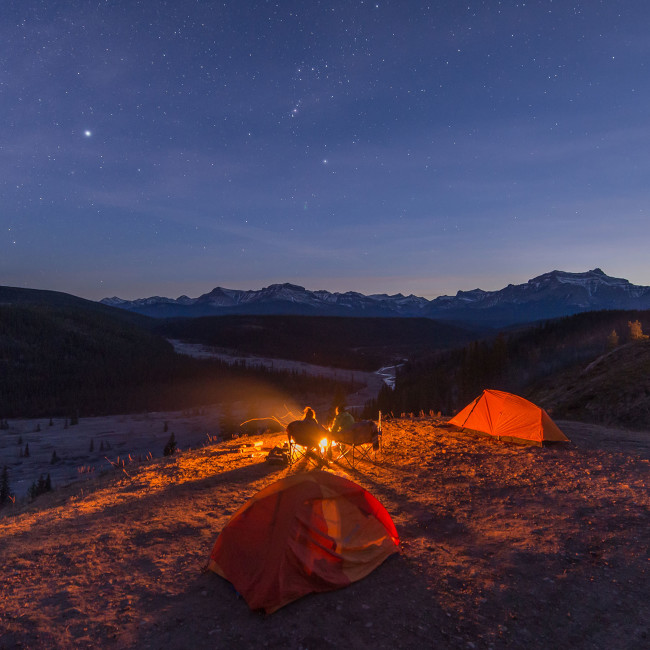 With restrictions to random backcountry camping only, the Ghost River Wilderness Area is an outdoor immersion through rolling tundra, boulder fields, and high alpine lakes.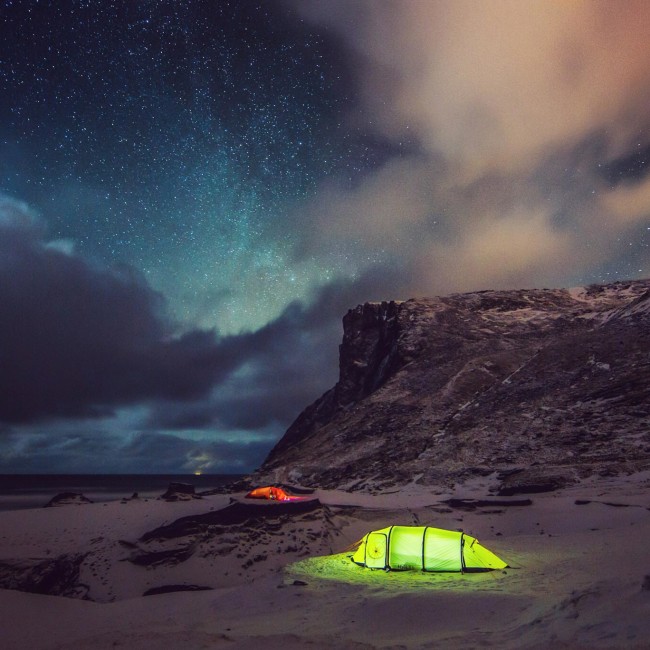 This campspot in Lofoten was the result of a pure desire to get lost and let the adventure lead.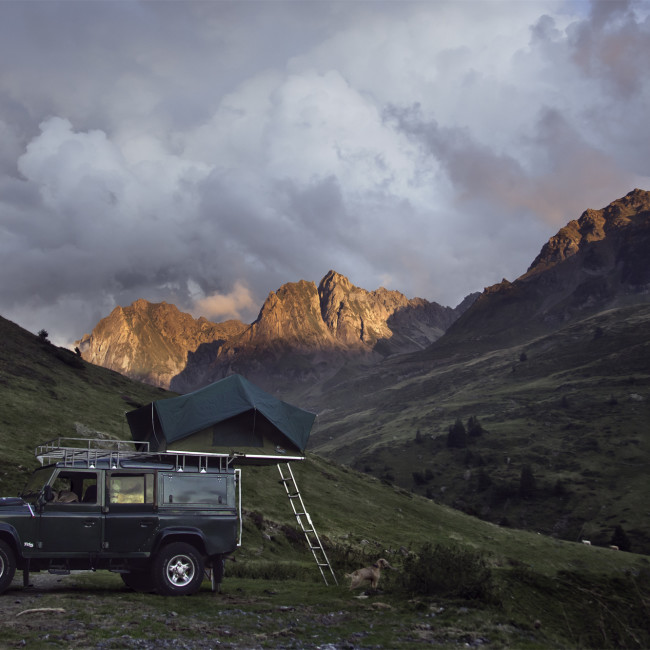 This impressive shot was taken at Col de Tourmalet and provides plenty of inspiration to explore the camping opportunities in Europe.