click photo to see full image
"We showed up at the hot springs at midnight, soaked in the warm water and gazed at the clear night sky - the stars were unfathomable.
This is a photo of the morning, after one of the more chilly nights I've experienced. We awoke to a frosty tent and a sunrise I'll never forget."
Gear List:
Tent - Marmot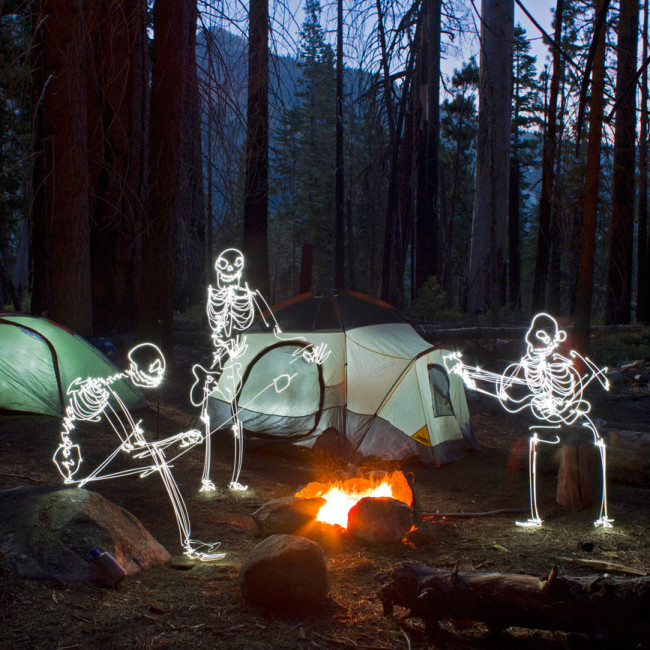 Darren Pearson is a multi-talented artist, and one of those talents is in light-writing. One of his latest creations was made while camping out in Yosemite National Park. This was a 450 second exposure with each character taking between 1-2 minutes to illustrate.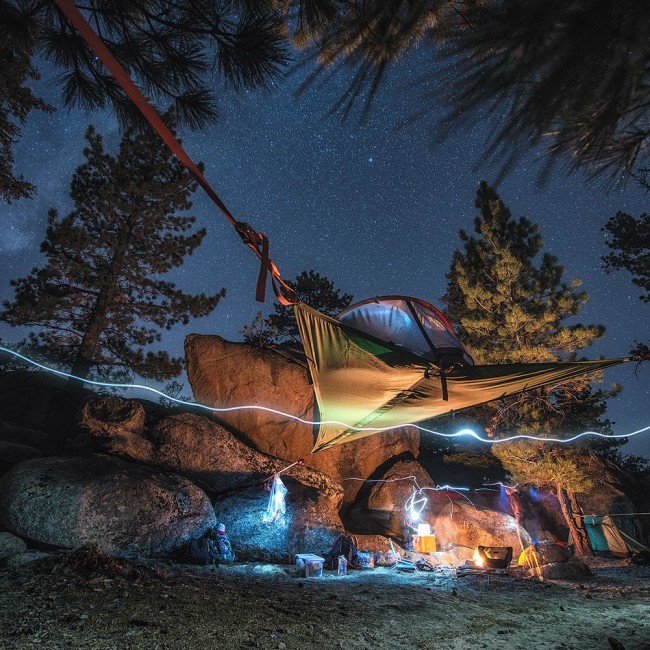 Looks like a fun time at the Holcomb Valley campground in southern California.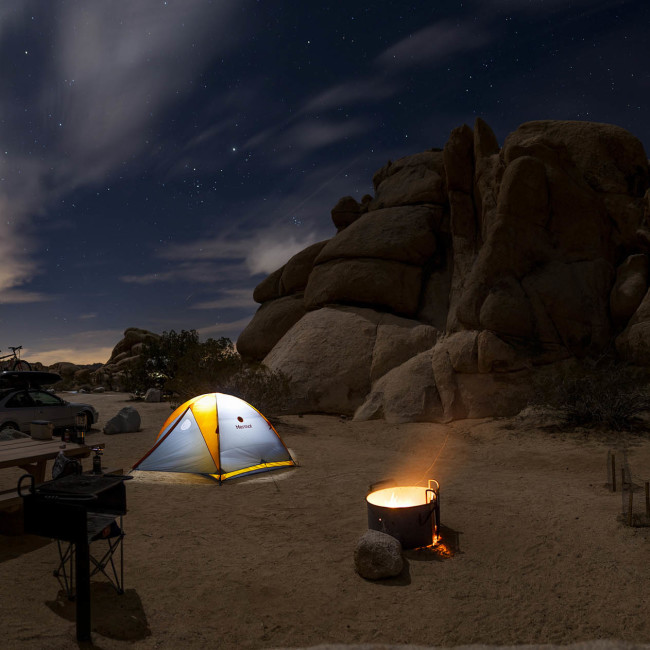 We're not always fond of the rusty-metal fire rings found at established camp spots, but this long-expsoure photo captures the campfire in a dreamlike state.