click photo to see full image
"We showed up at the hot springs at midnight, soaked in the warm water and gazed at the clear night sky - the stars were unfathomable.
This is a photo of the morning, after one of the more chilly nights I've experienced. We awoke to a frosty tent and a sunrise I'll never forget."
Gear List:
Tent - Marmot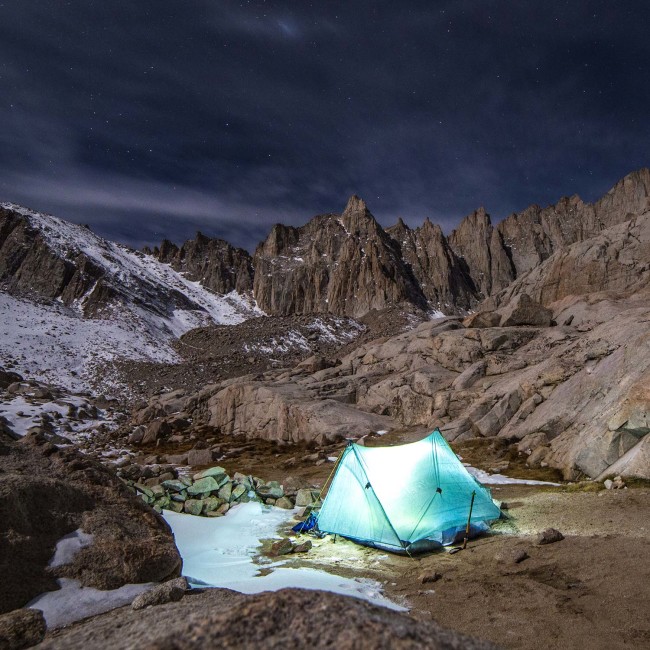 Camping on Mount Whitney is not for the faint of heart, for it raises higher than any piece of land in the USA outside of Alaska.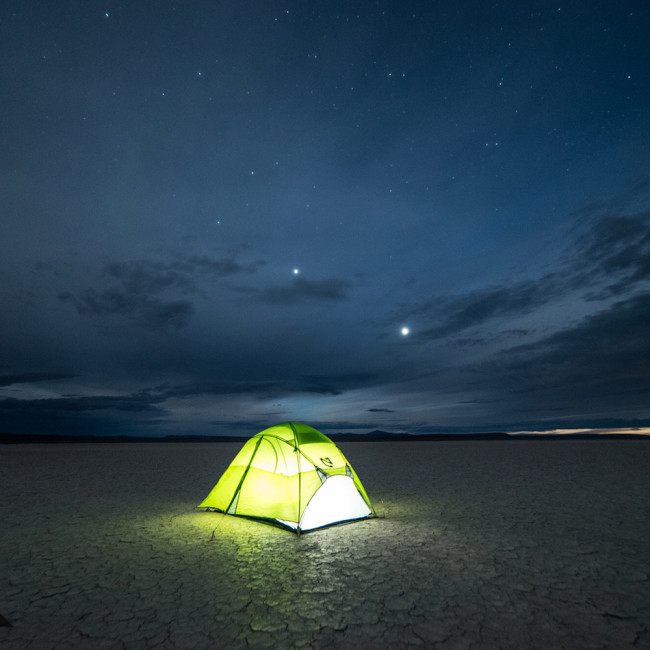 Clear nights complement the camping experience in the vast dry bed of Lake Playa.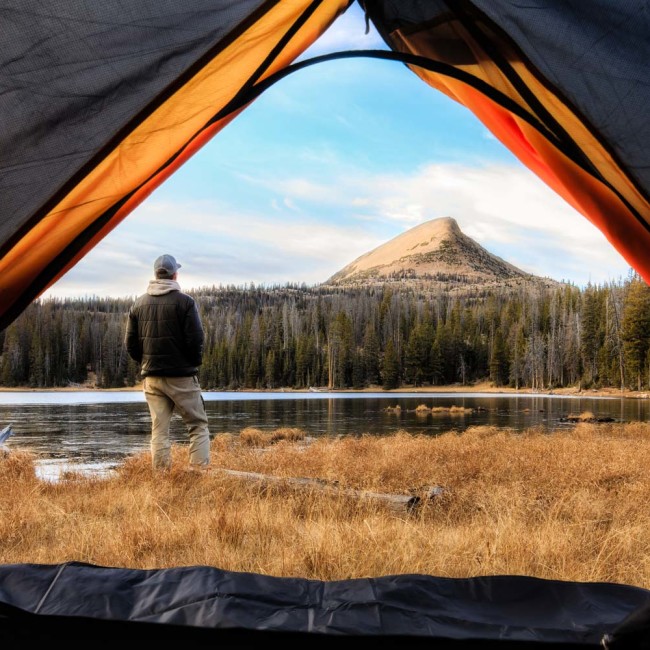 The trails embedded within Uinta have several options for hiking with plenty of terrain to rest for the day or night.