click photo to see full image
"I remember this night and all I had was pure solitude. I can't forget just staring at the night sky thinking how lucky I was to be in that place and in that moment, in front of Denali reflected on the lake right before me.
Shortly after, the Aurora Borealis did not disappoint and completed my night!
This was truly one of the best nights I had and for a second I didn't have to worry about anything. Then I remembered where I was - in the middle of nowhere and realized that any wildlife could appear, tear down my tent, and eat me while asleep."
-Daryll Vispo @daryllvispo
Gear List:
Tent - MSR Hubba Hubba
Camera - Canon 6D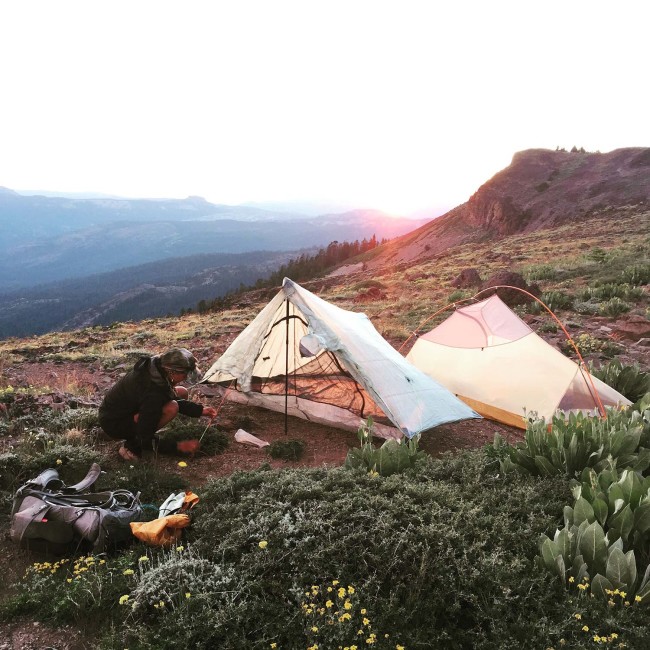 A campspot along the Pacific Crest Trail between Tinker Knob & Donner Pass.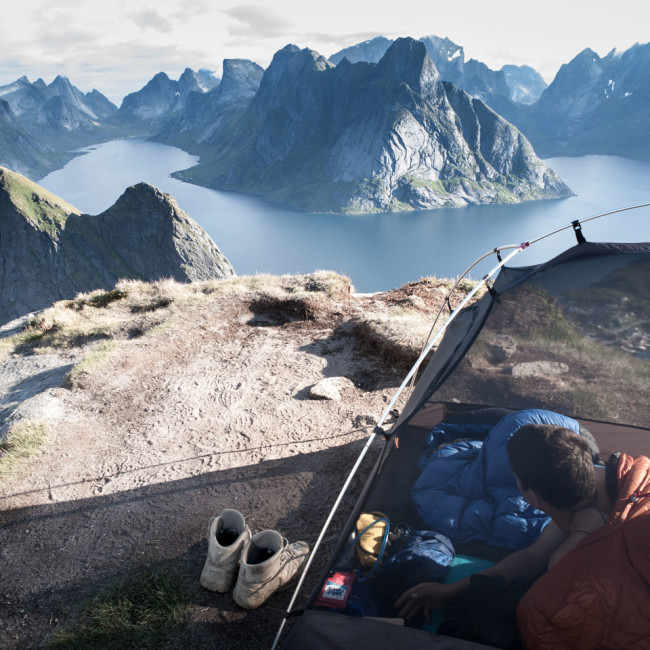 The campspot views in Reine define why camping in Norway continues to be on the rise.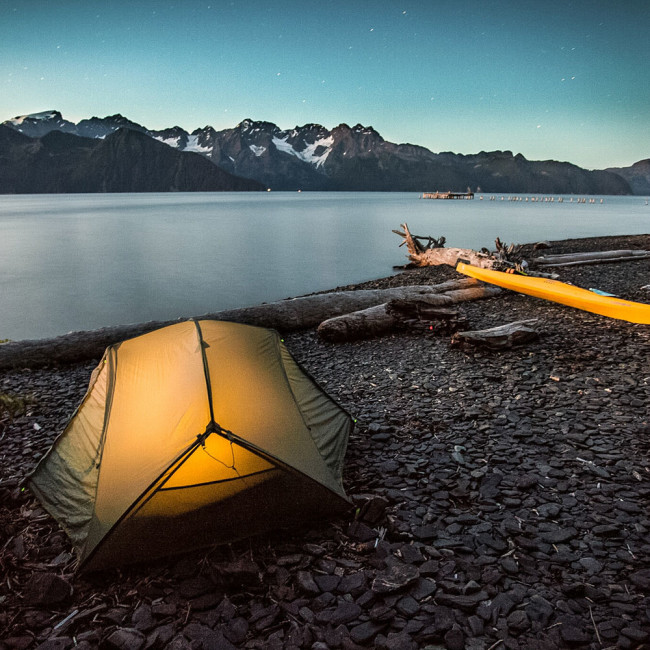 Camping bayside in Alaska is the perfect complement to an overnight sea-kayaking trip around the shale covered, forest-framed beaches of Caines Head.