click photo to see full image
"I remember this night and all I had was pure solitude. I can't forget just staring at the night sky thinking how lucky I was to be in that place and in that moment, in front of Denali reflected on the lake right before me.
Shortly after, the Aurora Borealis did not disappoint and completed my night!
This was truly one of the best nights I had and for a second I didn't have to worry about anything. Then I remembered where I was - in the middle of nowhere and realized that any wildlife could appear, tear down my tent, and eat me while asleep."
-Daryll Vispo @daryllvispo
Gear List:
Tent - MSR Hubba Hubba
Camera - Canon 6D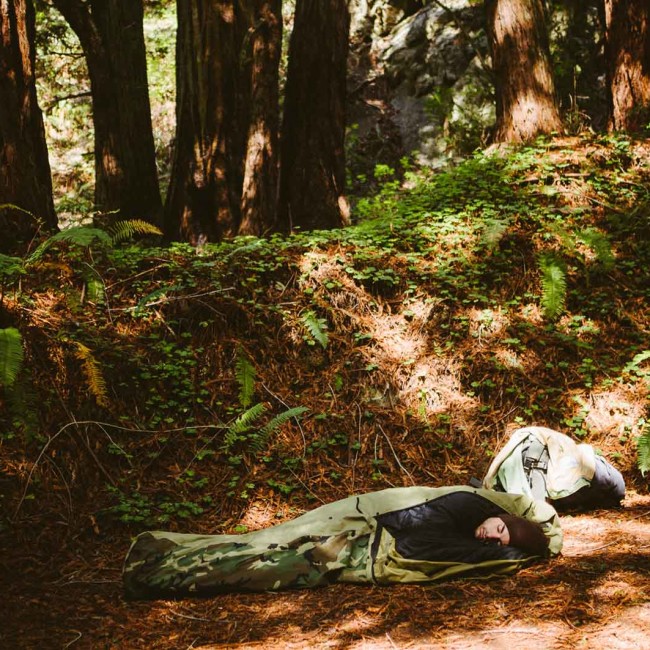 All night drive + soft ground = minimal camp setup. Preston and Josh got cozy with the forest as they made their campspot in Big Sur.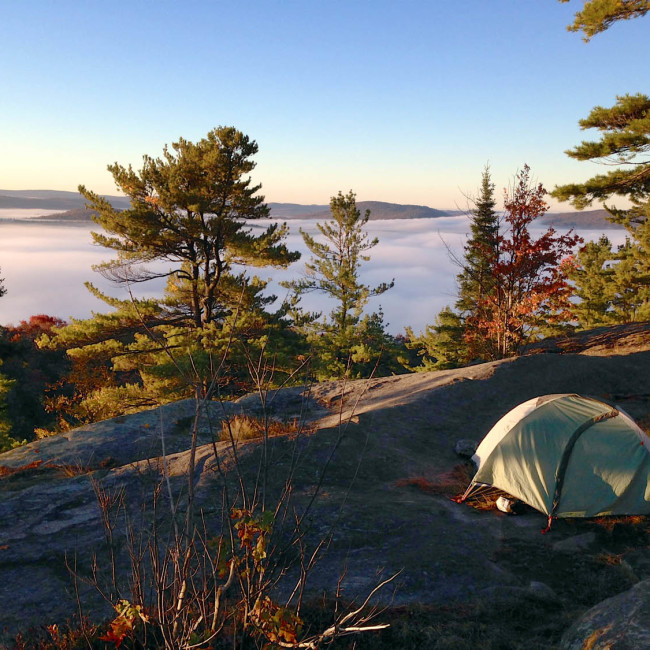 In one of our favorite areas, this beautiful Adirondack photo captures clouds covering Fourth Lake with some hints of autumn color in the leaves.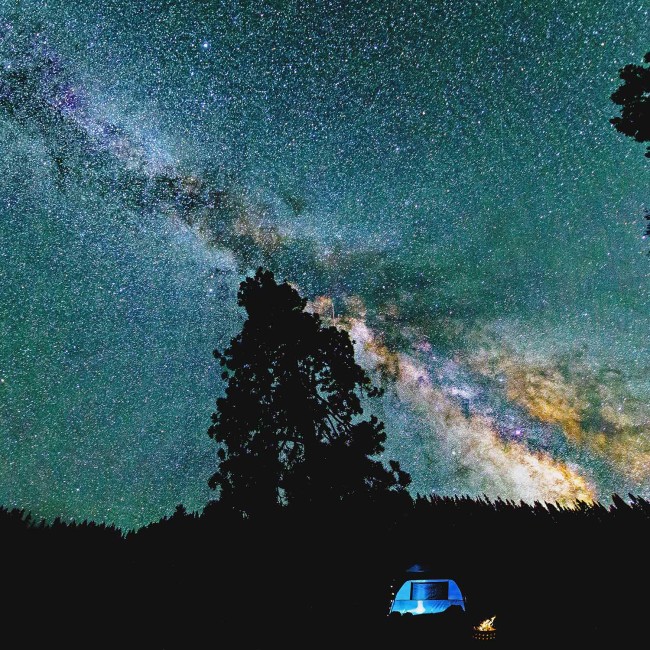 Dark sky views at Lodgepole Campground is one of the reasons why it's such a popular campspot in Sequoia National Park.