click photo to see full image
"The Perseids Meteor shower was happening and living next to a city would have made it close to impossible to see them.
My wife and a couple friends drove out to the desert late at night to beat the heat and set up shop for the night. We didn't really get much sleep and it was totally worth being sleep deprived in the morning."
Gear List:
Camera - Nikon D610
Lens - Nikkor 14-24mm
Tent - Marmot Limelight 2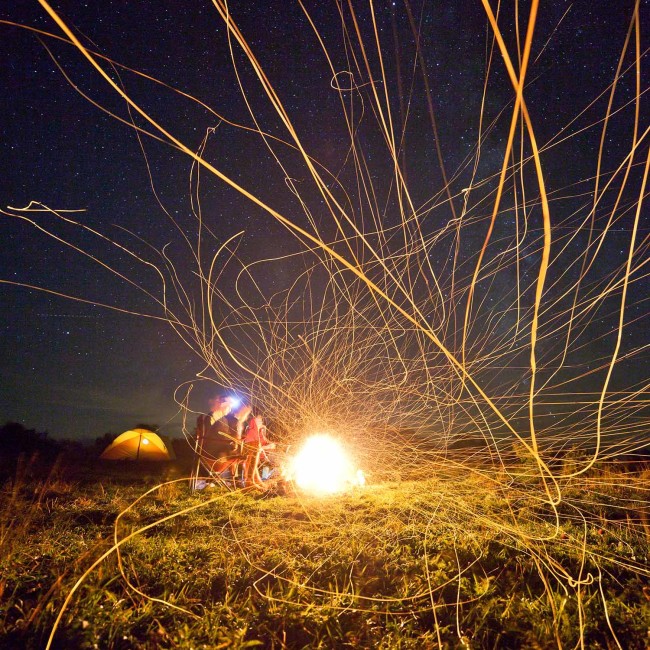 An extraordinary moment captured as the fire paints ribbons of life on a starry night in the Cherokee National Forest.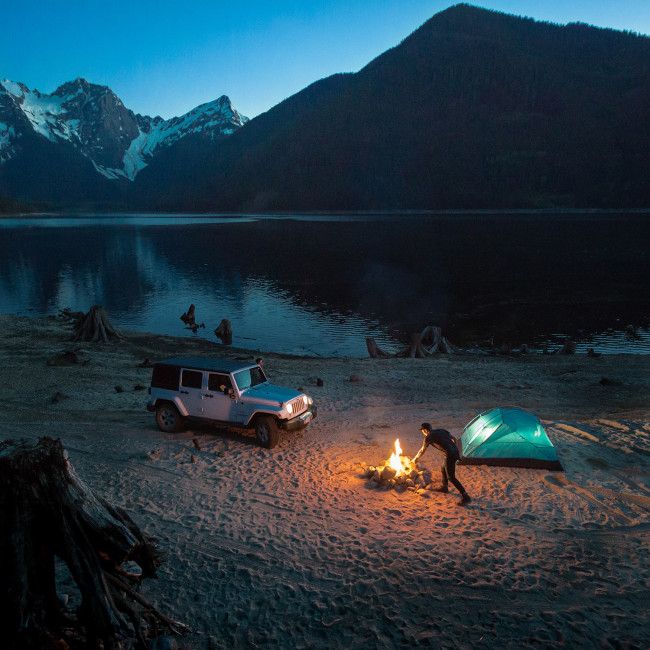 Located in the Skagit Range in the lower mainland of British Columbia, Jones Lake (also known as Wahleach Lake) offers super-scenic camping at the start of the region's efficient hydro-power source.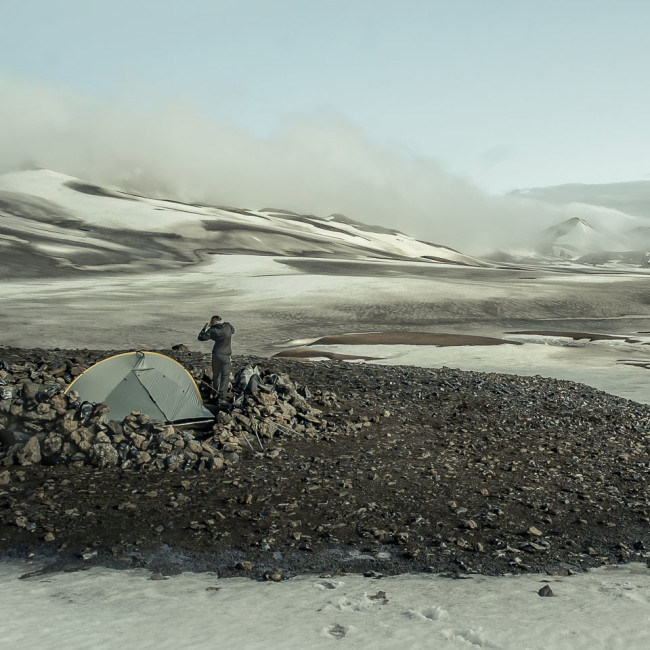 Jason and his wife had to do some long distance hiking in cold windy conditions to get to this lunar-esque landscape on the Laugavegur Trail.