click photo to see full image
"The Perseids Meteor shower was happening and living next to a city would have made it close to impossible to see them.
My wife and a couple friends drove out to the desert late at night to beat the heat and set up shop for the night. We didn't really get much sleep and it was totally worth being sleep deprived in the morning."
Gear List:
Camera - Nikon D610
Lens - Nikkor 14-24mm
Tent - Marmot Limelight 2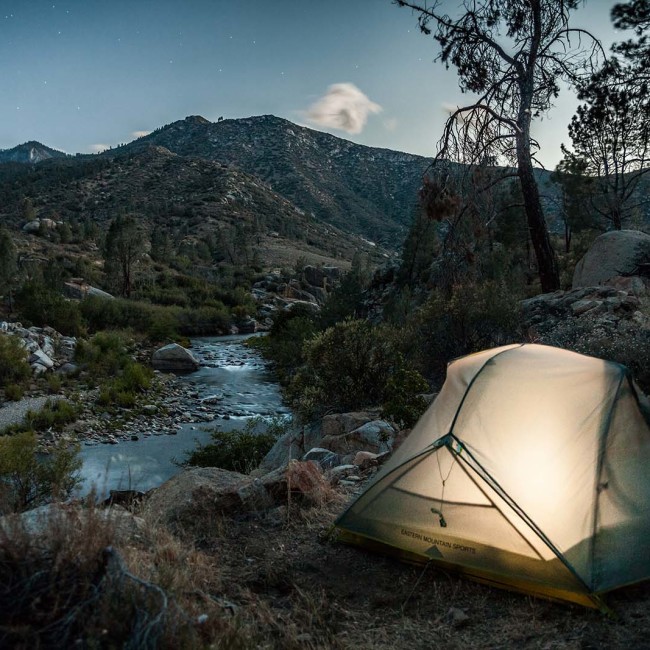 The Kern River flows through the Sierra Nevada mountains and affords a wealth of camping opportunities ranging from developed campgrounds to backcountry dispersed camp spots.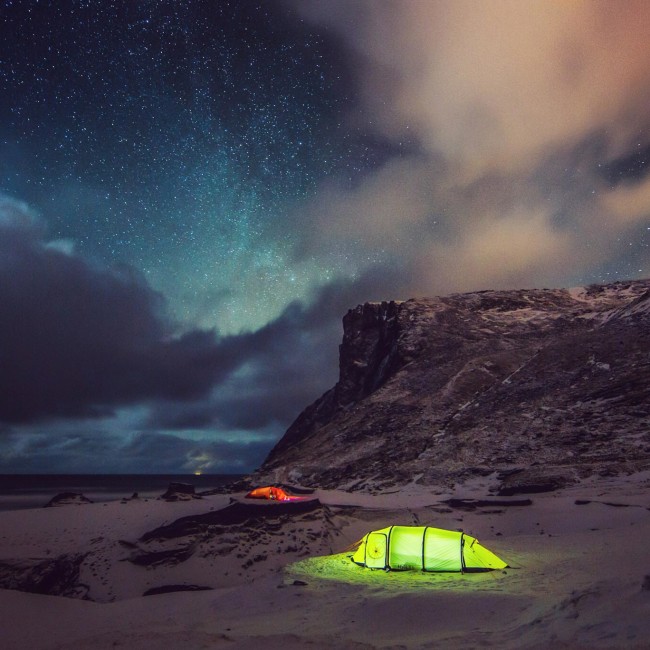 This campspot in Lofoten was the result of a pure desire to get lost and let the adventure lead.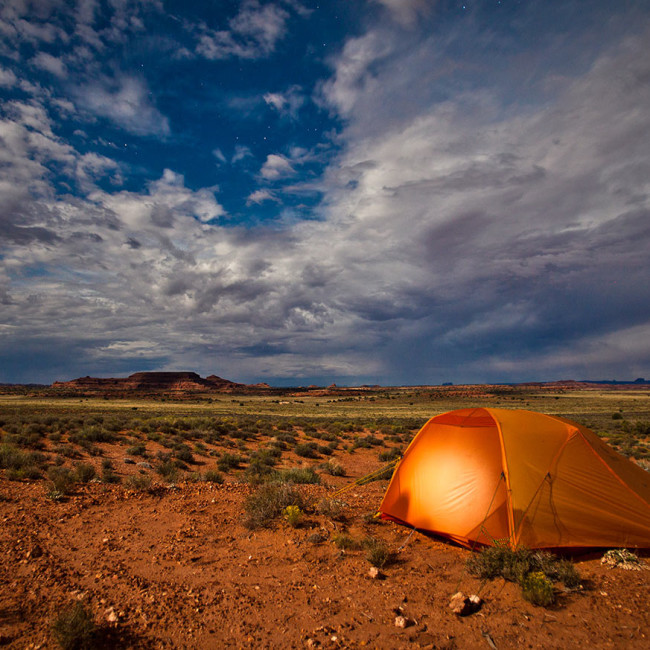 The variation of camping action and unique geological resources found in Arches National Park is why it remains one of the most well-known areas in the world.