click photo to see full image
"The Perseids Meteor shower was happening and living next to a city would have made it close to impossible to see them.
My wife and a couple friends drove out to the desert late at night to beat the heat and set up shop for the night. We didn't really get much sleep and it was totally worth being sleep deprived in the morning."
Gear List:
Camera - Nikon D610
Lens - Nikkor 14-24mm
Tent - Marmot Limelight 2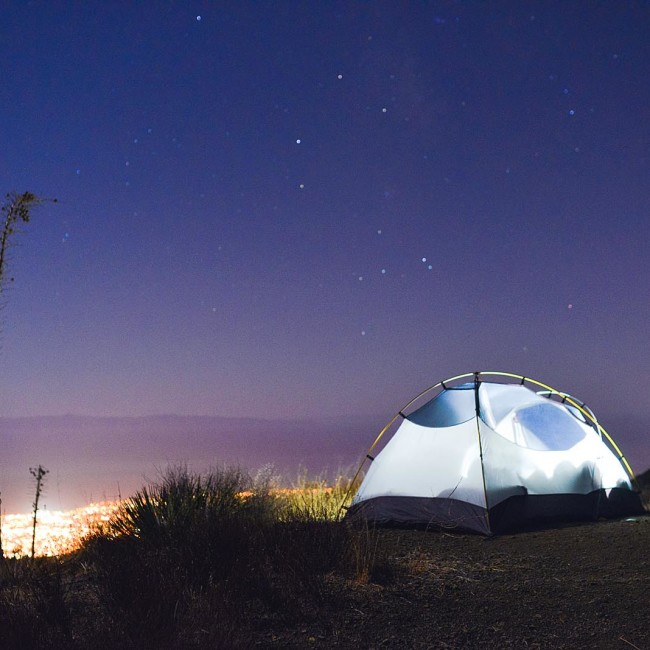 Great camp spots can be anywhere, even in full view of civilization. Blake sent us this photo of his setup looking over Santa Barbara and we hope his lady-friend was as psyched about it as we are.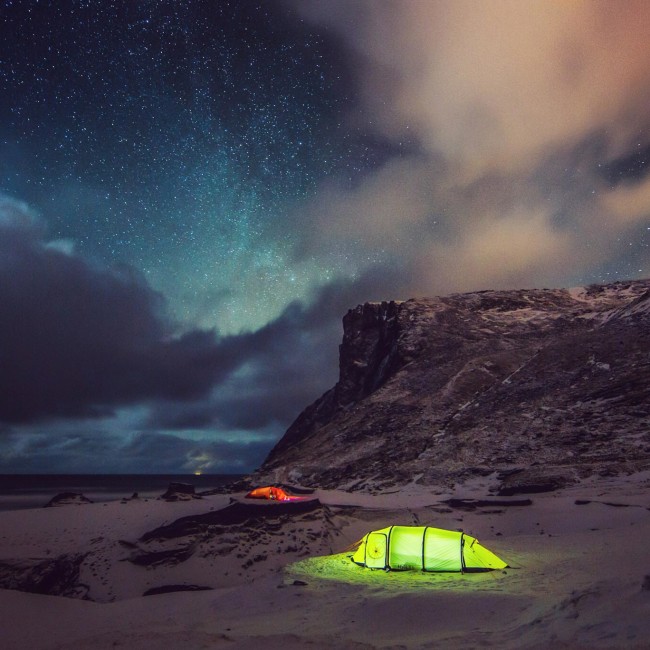 This campspot in Lofoten was the result of a pure desire to get lost and let the adventure lead.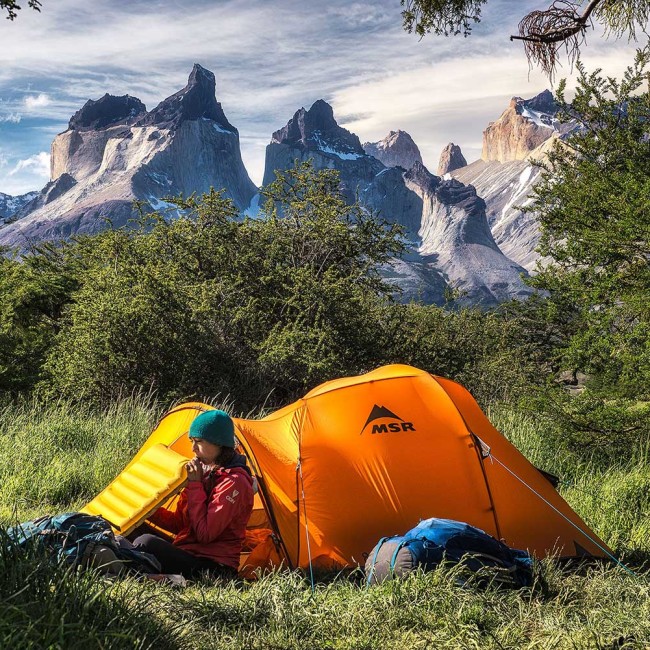 An adventure to Patagonia isn't complete until you've hitchhiked & camped with the generous Chilean guides – the only locals who truly know where to find the best camping Torres Del Paine.