click photo to see full image
"This tricky shot was done using a graduated neutral density filter, to block out the excessively bright light from a campfire during a long exposure."
-Nicolas Drader
Gear List:
RV - Windriver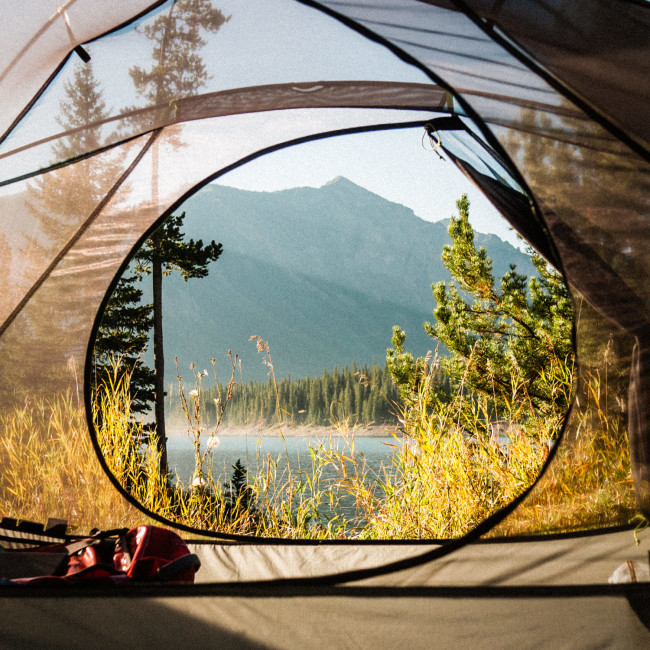 Mornings tentviews in Hyalite Reservoir – just another reason to go camping in Montana!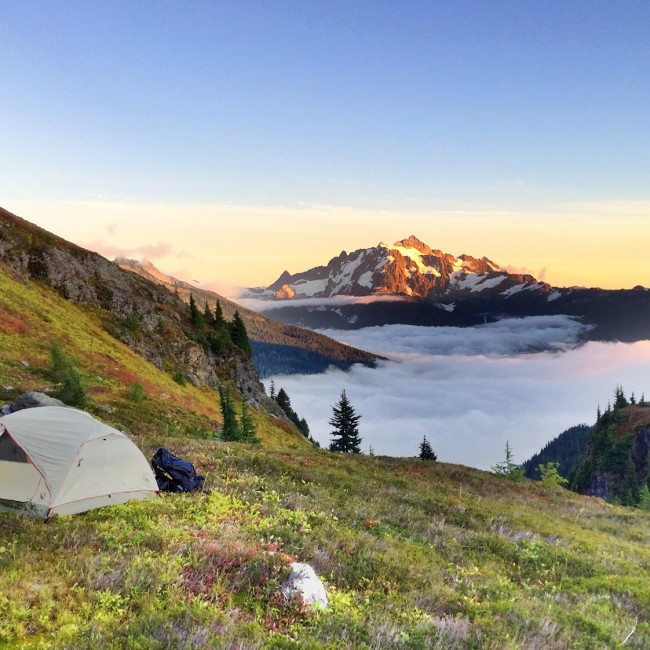 It's advised to hike within Yellow Aster Butte for unlimited breathtaking views of the Mt. Baker Wilderness.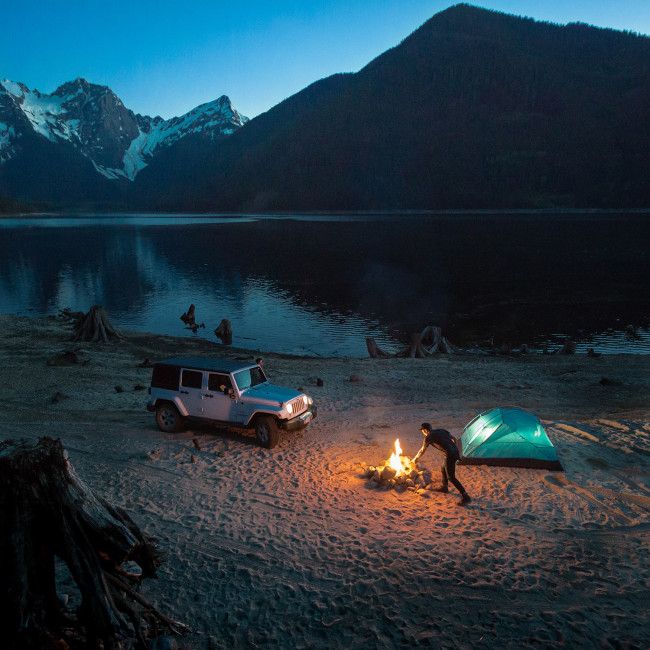 Located in the Skagit Range in the lower mainland of British Columbia, Jones Lake (also known as Wahleach Lake) offers super-scenic camping at the start of the region's efficient hydro-power source.