click photo to see full image
"This tricky shot was done using a graduated neutral density filter, to block out the excessively bright light from a campfire during a long exposure."
-Nicolas Drader
Gear List:
RV - Windriver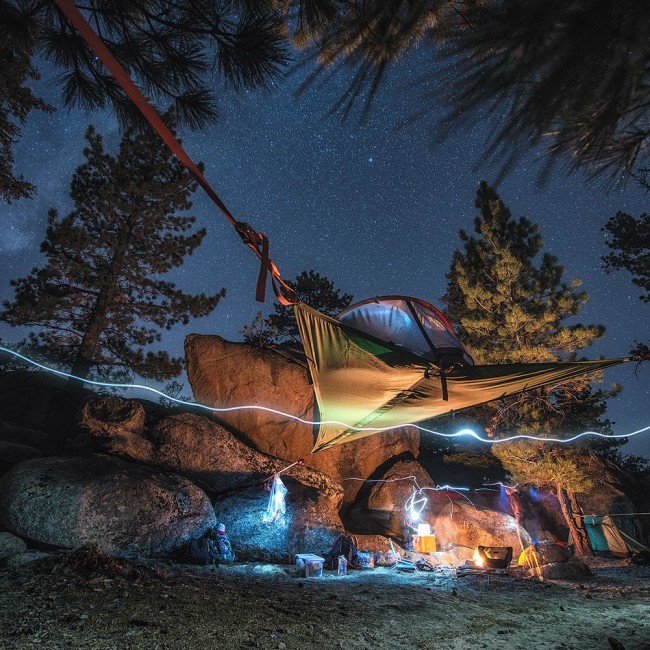 Looks like a fun time at the Holcomb Valley campground in southern California.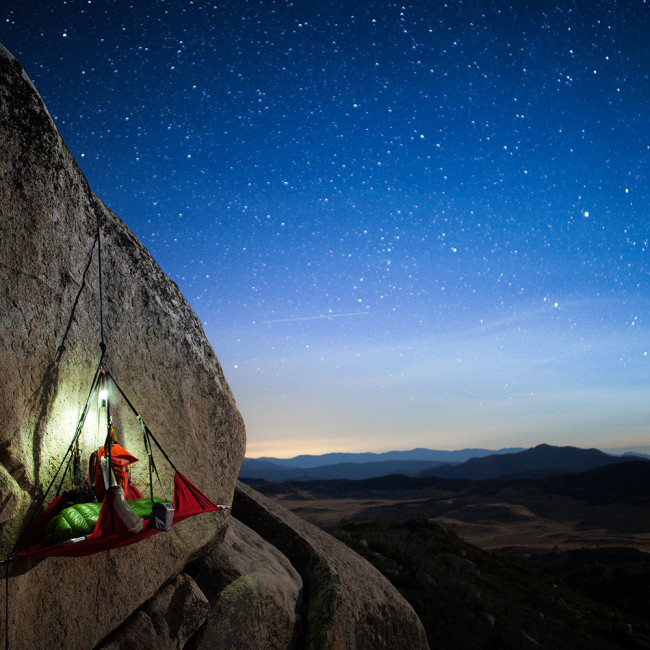 Portaledge camping defines living life on the edge – well technically off the edge, and can be a normal part of the outdoor experience for those in the climbing community.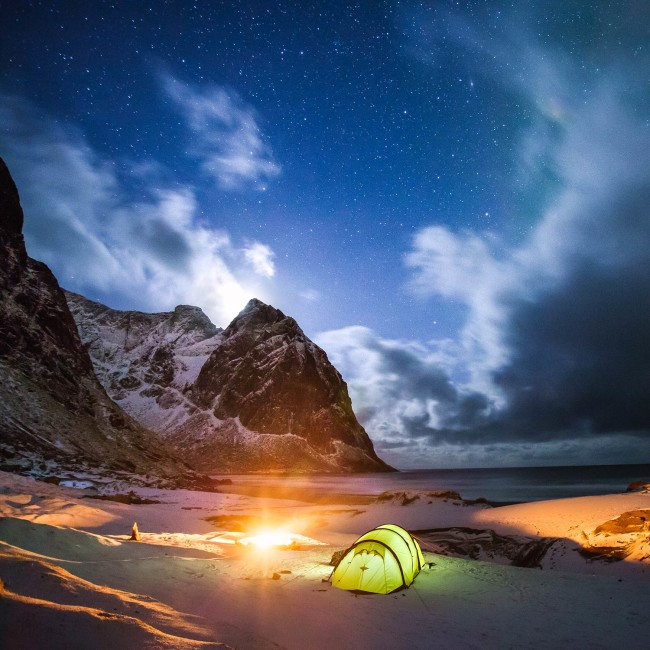 After all the amazing campspot photos shared from Kvalvika Beach, we think it's time to go camping there sooner than later – wouldn't you agree?