click photo to see full image
"Everything was set up perfectly. I picked the new moon & the right time of year to be clamoring around Death Valley's Eureka Dunes at 2am taking star photos.
All I needed to do was click my handy external timer/intervelometer & stroll 40 ft up the steep sand dune so that I could create this amazing selfie. The only problem was - I forgot my timer at the bottom of the dune. Of course I did.
The only way for me to be in this shot alongside my tent was to set my camera on it's 10 second timer & race up the dune that was so steep that I needed feet and hands to gain ground. After a 9.5 second scramble, the it's-a-long-exposure-so-I-have-to-freeze-for-15-seconds thing had to happen.
After 6 or 7 sweaty attempts, I finally nailed it."
-Bob @the3rdbobert
Gear List:
Tent - Marmot Limelight 3
Camera - Canon 5DMIII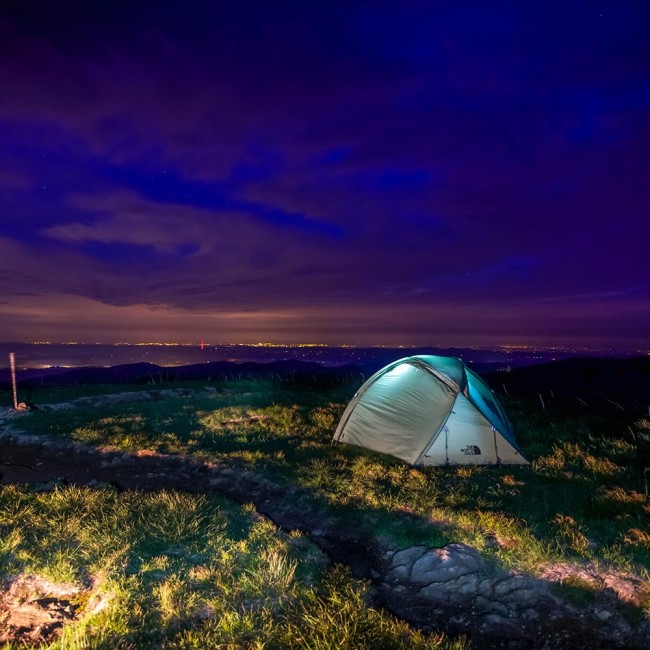 Sometimes, traces of civilization can become impressive scenery out in the distance from an exposed camp spot.
Immediately start your day with a tentview of some of the world's tallest trees at Redwood Meadow Campground in Sequoia National Park.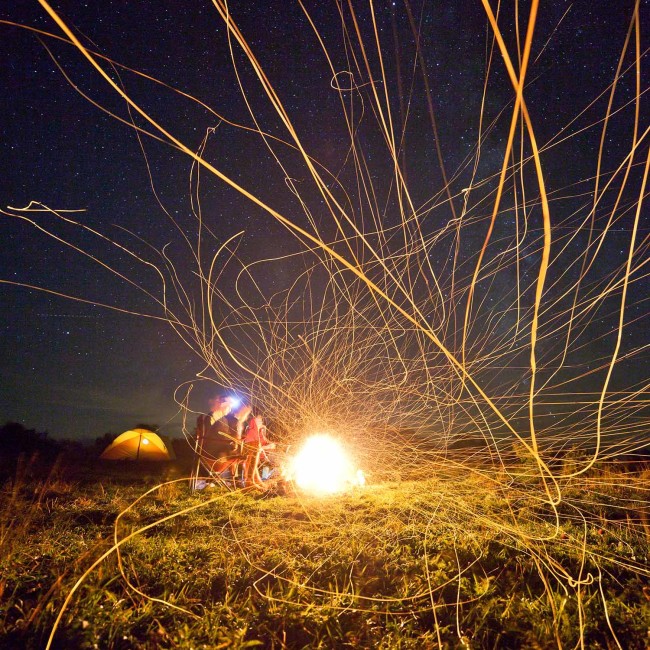 An extraordinary moment captured as the fire paints ribbons of life on a starry night in the Cherokee National Forest.