click photo to see full image
"Everything was set up perfectly. I picked the new moon & the right time of year to be clamoring around Death Valley's Eureka Dunes at 2am taking star photos.
All I needed to do was click my handy external timer/intervelometer & stroll 40 ft up the steep sand dune so that I could create this amazing selfie. The only problem was - I forgot my timer at the bottom of the dune. Of course I did.
The only way for me to be in this shot alongside my tent was to set my camera on it's 10 second timer & race up the dune that was so steep that I needed feet and hands to gain ground. After a 9.5 second scramble, the it's-a-long-exposure-so-I-have-to-freeze-for-15-seconds thing had to happen.
After 6 or 7 sweaty attempts, I finally nailed it."
-Bob @the3rdbobert
Gear List:
Tent - Marmot Limelight 3
Camera - Canon 5DMIII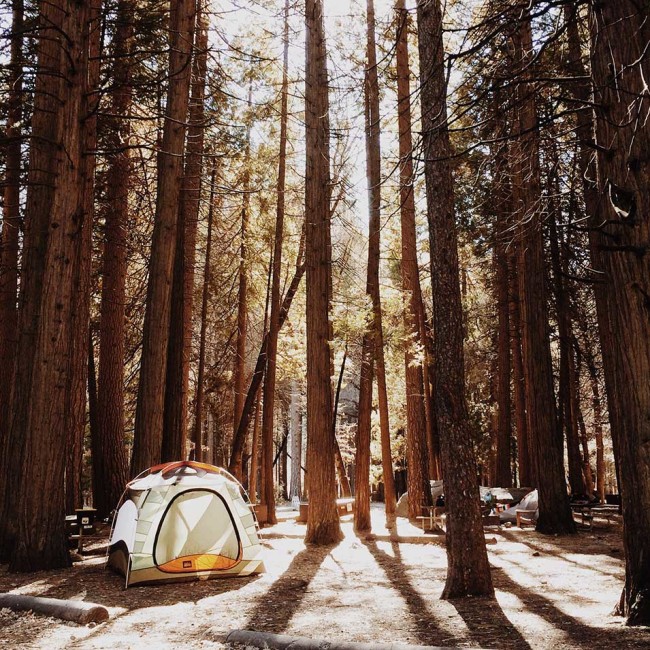 Camp 4 in Yosemite National Park is a favorite for both new visitors and regular campers.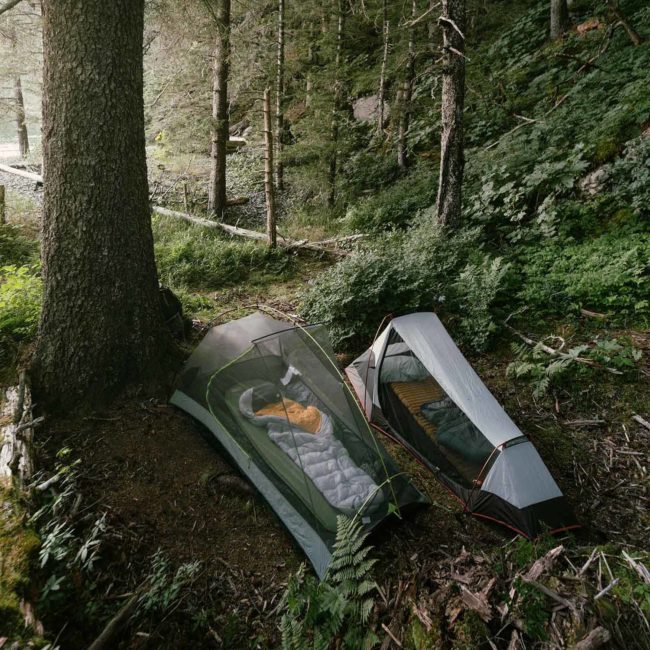 Just a hundred feet from the ocean and surrounded by the unseemingly dense rainforest of Alaska, this is a campspot you'd not soon forget.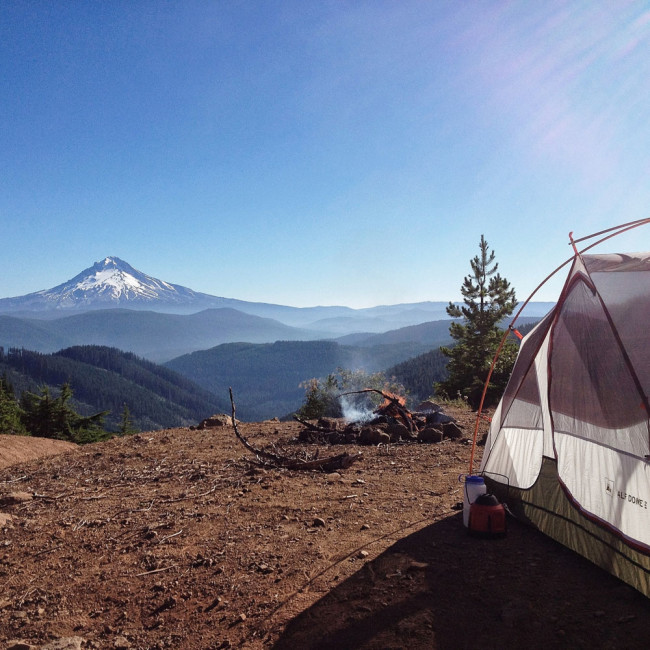 In our very first Camp Spot feature, we are in awe from Lisa's perfect opportunity to leave off the rain fly and enjoy the view in the Mt. Hood Wilderness.