click photo to see full image
"The awe-inspiring Himalayan peaks that sit atop the Khumbu Glacier were a rewarding view after a long and thrilling trek up nearly 17,000 feet.
Everest Base Camp is one of the most exciting places on earth - with climbers, expedition members, and Sherpas teeming in excitement at their chance to climb the Earth's highest peak.
Our destination was just the beginning of a two-month long journey for folks daring to take on one of the world's greatest challenges: to climb Mt. Everest."
-Rachel Davidson @rachydavy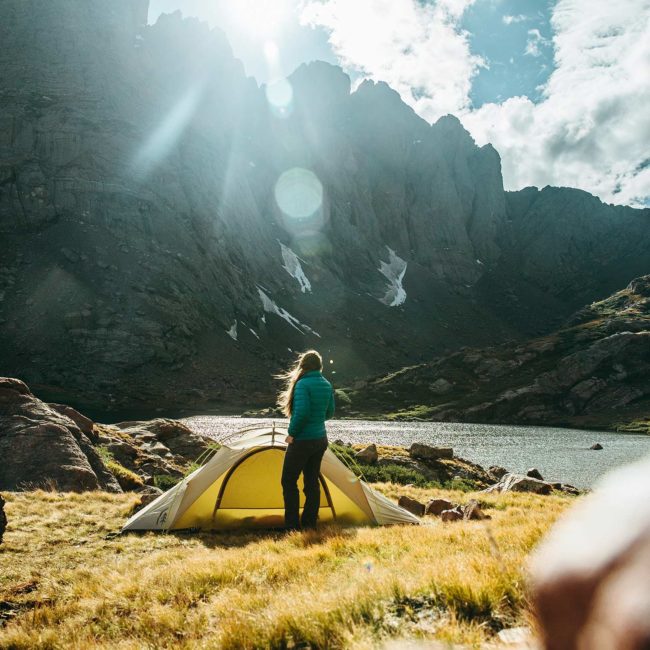 Done as a breezy day hike or a multi-day getaway, South Colony Lake offers an incredible spot to pitch a tent at the base of Colorado's iconic 14k+ peaks.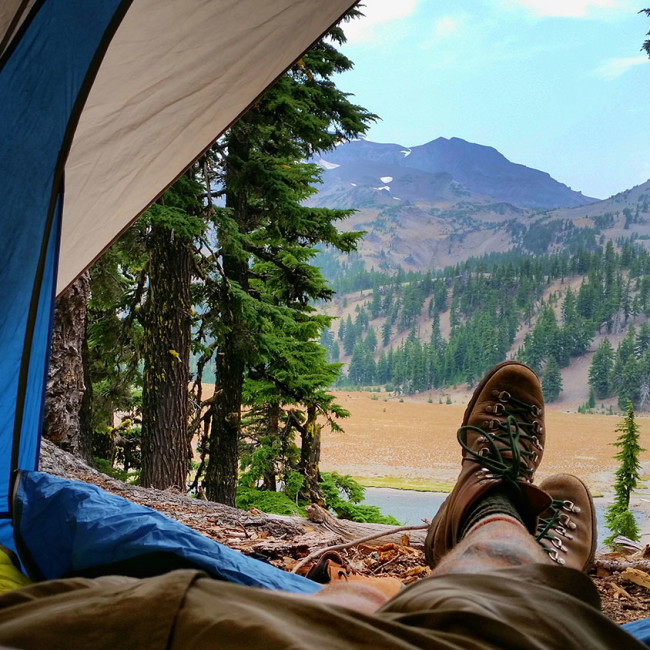 Campers and climbers alike know that Moraine Lake has the best camping outside South Sister, OR.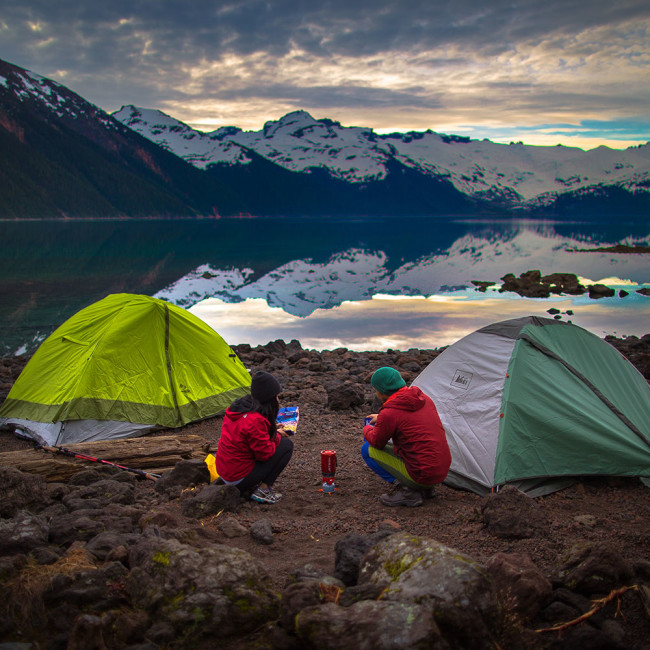 Camping with friends is always an enjoyable experience at Garibaldi Lake in British Columbia.