click photo to see full image
"The awe-inspiring Himalayan peaks that sit atop the Khumbu Glacier were a rewarding view after a long and thrilling trek up nearly 17,000 feet.
Everest Base Camp is one of the most exciting places on earth - with climbers, expedition members, and Sherpas teeming in excitement at their chance to climb the Earth's highest peak.
Our destination was just the beginning of a two-month long journey for folks daring to take on one of the world's greatest challenges: to climb Mt. Everest."
-Rachel Davidson @rachydavy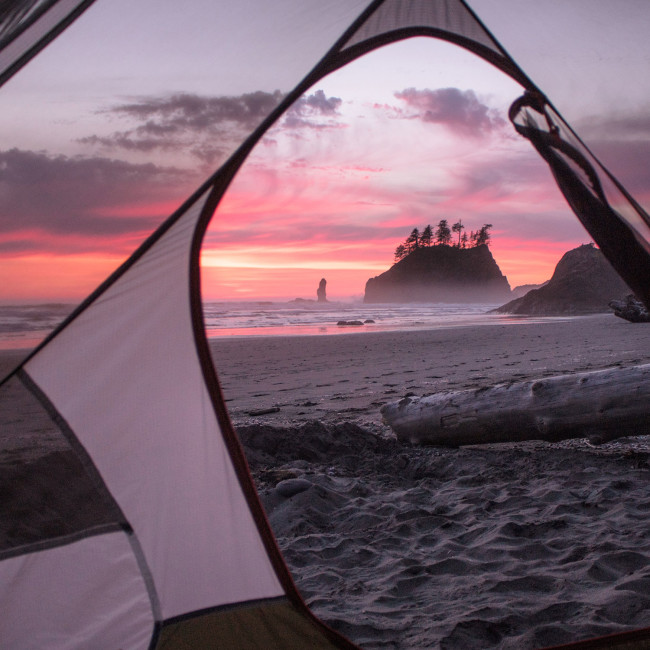 Beach camping in Olympic National Park – if you've done it, then you already know. If you haven't, then picture yourself soaking up that brilliant sunset and you'll be heading to the PNW in no time.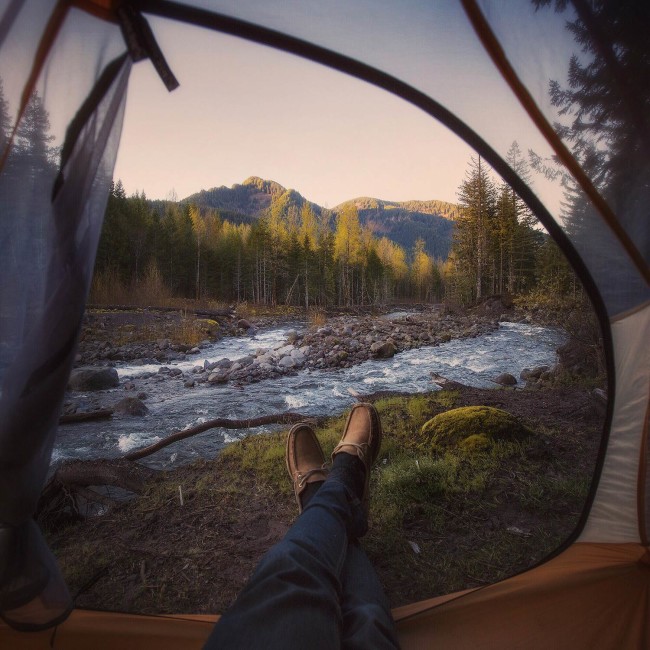 A tentview in Mt. Hood National Forest makes waiting for dry climbing conditions more pleasant.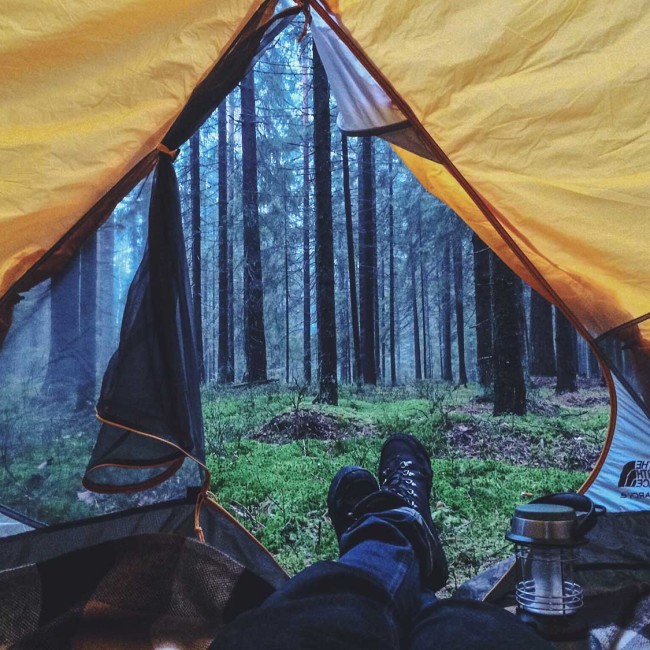 Does your job require regular travel? We recommend having outdoor gear on hand in case there's a camping opportunity like this one at the border of Finland and Russia.