click photo to see full image
"The awe-inspiring Himalayan peaks that sit atop the Khumbu Glacier were a rewarding view after a long and thrilling trek up nearly 17,000 feet.
Everest Base Camp is one of the most exciting places on earth - with climbers, expedition members, and Sherpas teeming in excitement at their chance to climb the Earth's highest peak.
Our destination was just the beginning of a two-month long journey for folks daring to take on one of the world's greatest challenges: to climb Mt. Everest."
-Rachel Davidson @rachydavy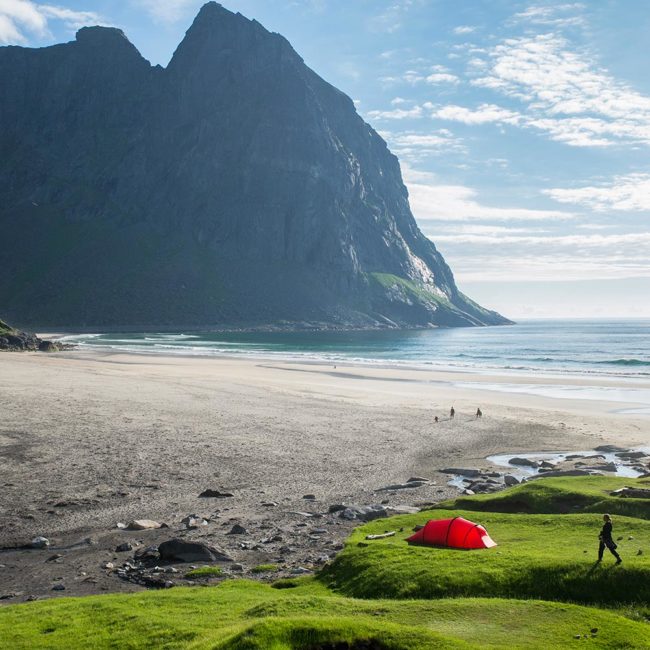 "It was 10pm when I took this photo of our campspot for the night. The amount of sun makes it seem like mid-day, but that's normal when you're camping 'North of the Sun'."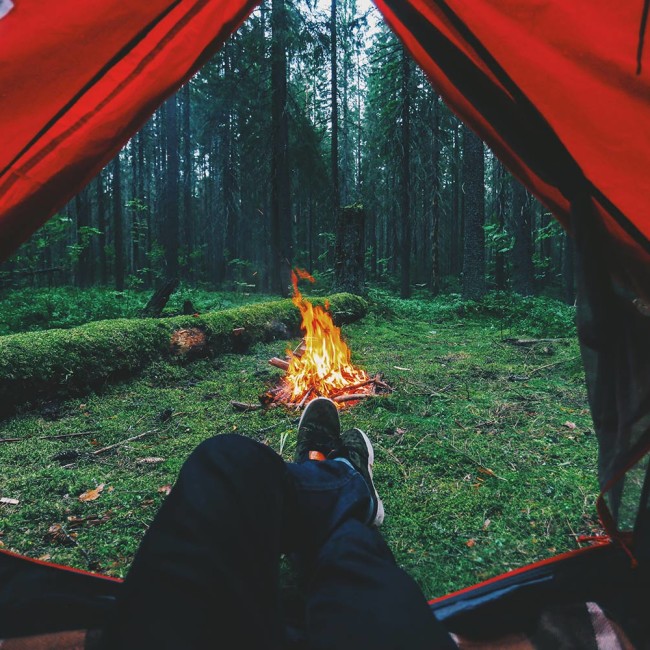 Be prepared for thick forests and moss covered trees when camping on the Karelian Isthmus.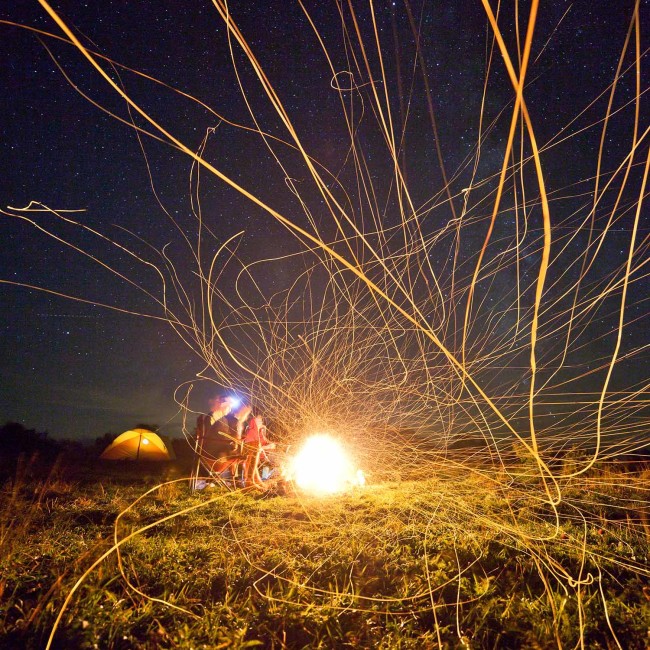 An extraordinary moment captured as the fire paints ribbons of life on a starry night in the Cherokee National Forest.