click photo to see full image
"This photo was taken on a weekend trip to Figueroa Mountain with a group of camp friends. We try to get out of town at least once a month to clear our head and get back to nature, and this was one of those trips.
Figueroa campground is also a great getaway because you can drive down the mountain and go wine tasting during the day. Wine tasting, great weather, and camping! What could be better?!
I recommend venturing to this campground in March/April when the wildflowers are blooming and the mountain is not yet crowded--we were pretty much the only people camping that weekend.
The stargazing at night is pretty spectacular too!"
Gear List:
Tent - REI Quarter Dome 2
Camera - Contax 645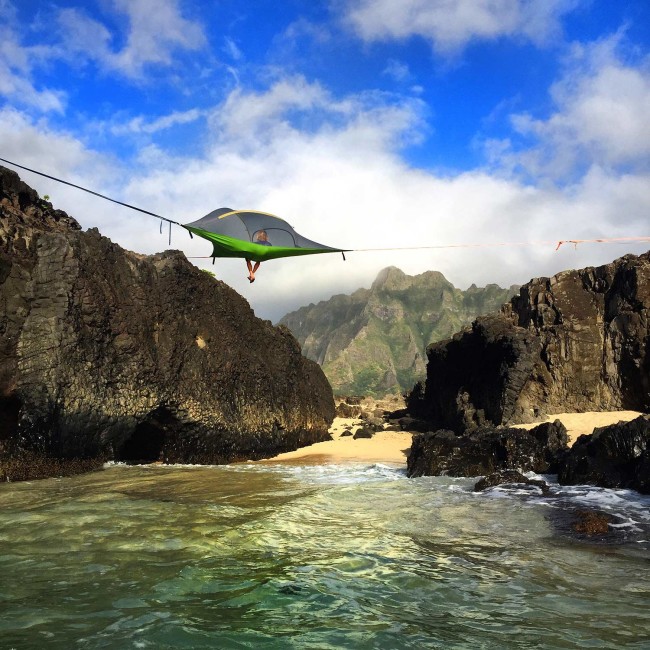 With a tent setup unrestricted by ground conditions and other weather variables at this Hawaiian campspot, we can only wonder: Is this the future of camping?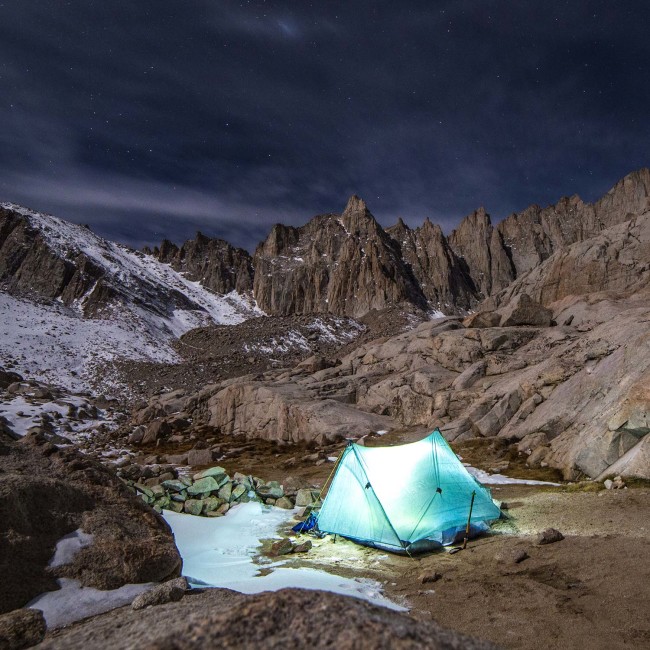 Camping on Mount Whitney is not for the faint of heart, for it raises higher than any piece of land in the USA outside of Alaska.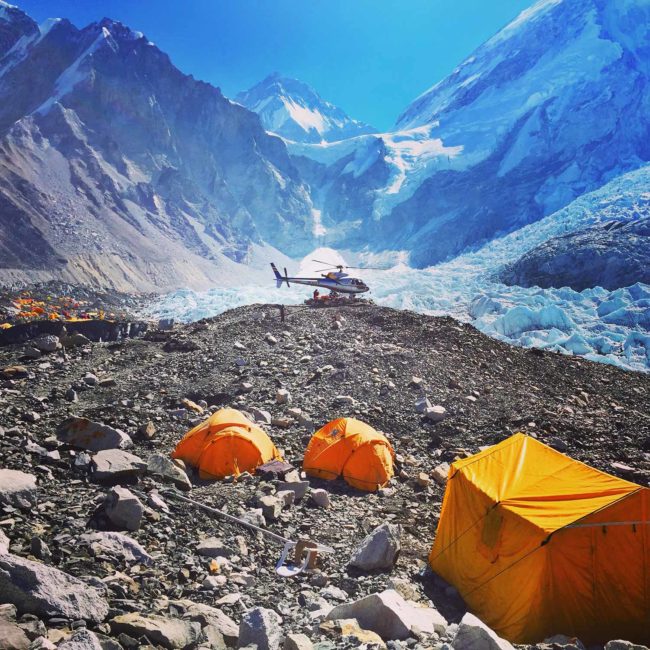 17,000ft. up atop Khumba Glacier is where you'll find Everest Base Camp – a place teeming w expedition members in excitement at their chance to climb the Earth's highest peak