click photo to see full image
"This photo was taken on a weekend trip to Figueroa Mountain with a group of camp friends. We try to get out of town at least once a month to clear our head and get back to nature, and this was one of those trips.
Figueroa campground is also a great getaway because you can drive down the mountain and go wine tasting during the day. Wine tasting, great weather, and camping! What could be better?!
I recommend venturing to this campground in March/April when the wildflowers are blooming and the mountain is not yet crowded--we were pretty much the only people camping that weekend.
The stargazing at night is pretty spectacular too!"
Gear List:
Tent - REI Quarter Dome 2
Camera - Contax 645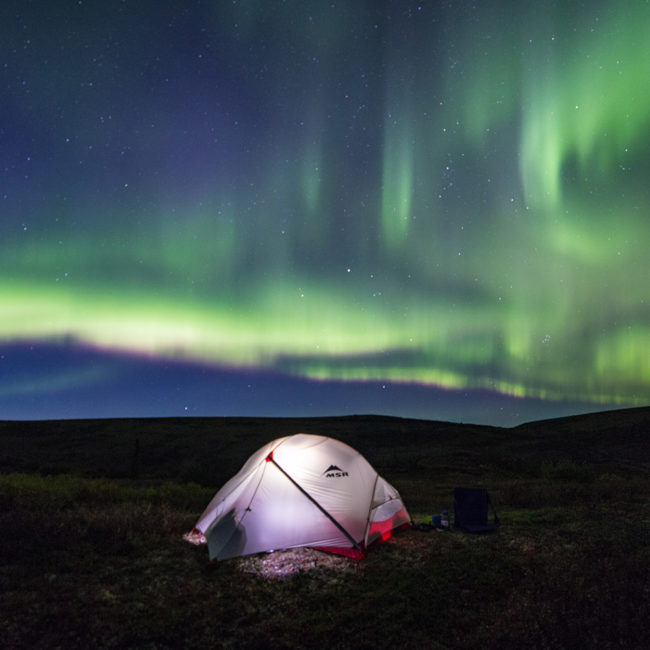 Camping out under the Aurora Borealis up in Denali will always be one of those "holy shi*t" moments we're all looking for in the outdoors.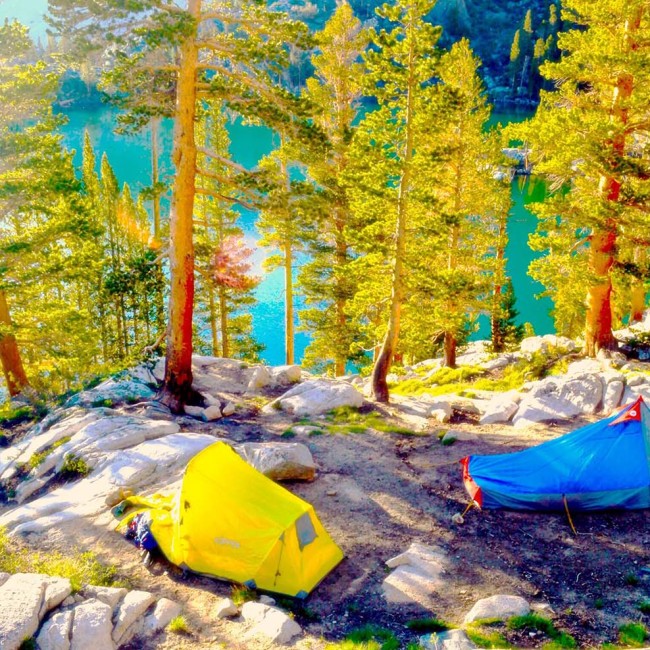 This photo at First Lake captures the spirit of a great camp spot. You can almost smell the fresh mountain air and feel the warmth of the sun through the trees.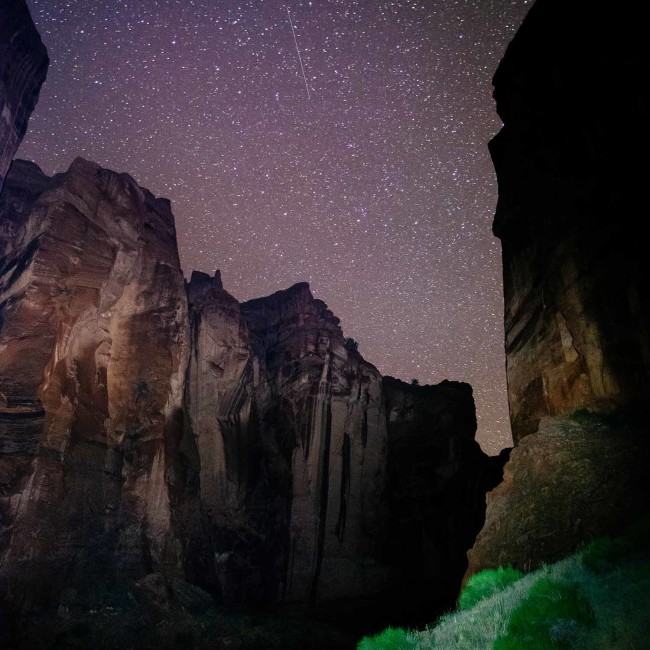 The desolation of Utah backcountry rewards those who trek out far beyond paved roads.