click photo to see full image
"This quiet spot on the Great Wall will let you forget all the noise and traffic jams in Beijing.
A peaceful sunrise flooded the whole scenery with light while we were having our morning coffee and enjoying this spectacular view."
-Chi Lieu @ch1r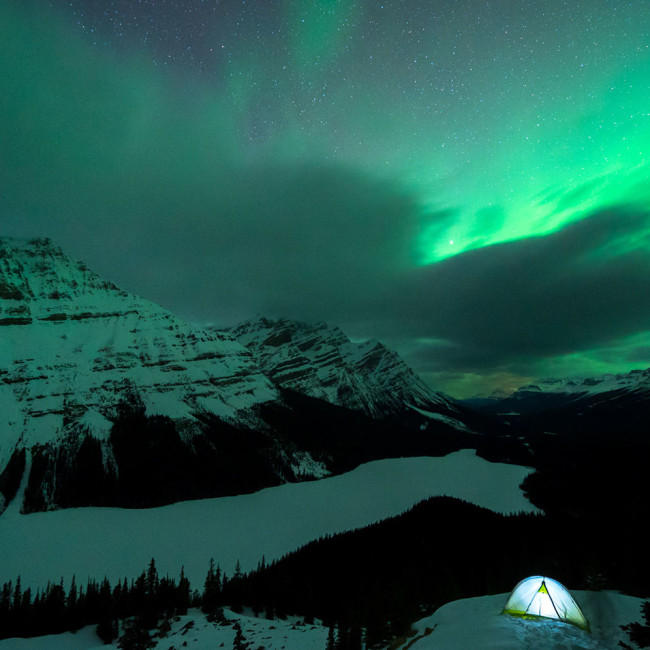 Catching a glimpse of the Aurora Borealis at this campspot in Banff National Park.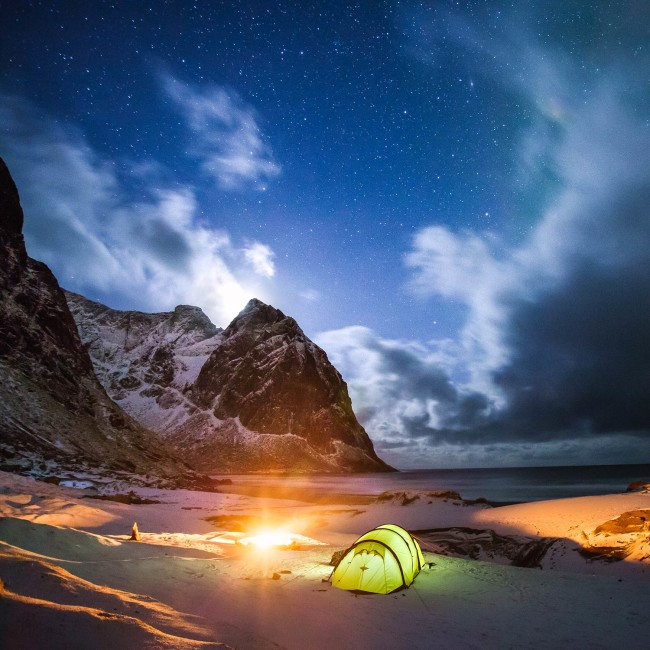 After all the amazing campspot photos shared from Kvalvika Beach, we think it's time to go camping there sooner than later – wouldn't you agree?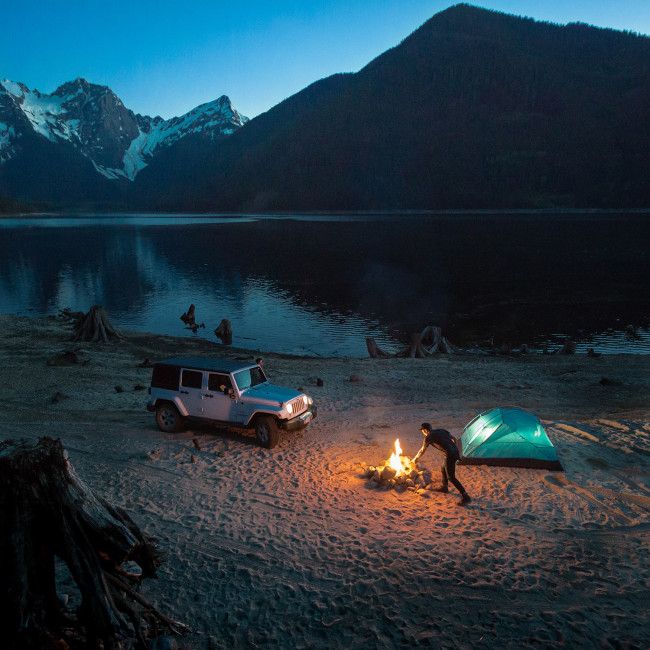 Located in the Skagit Range in the lower mainland of British Columbia, Jones Lake (also known as Wahleach Lake) offers super-scenic camping at the start of the region's efficient hydro-power source.