click photo to see full image
"This is our campsite from a summit attempt on Mt. Shasta, it's at 50/50 Flat which is considered half way to the summit and sits at about 10k feet.
Super windy and cold night but with amazing views."
-Tyler Rudder @tyrudder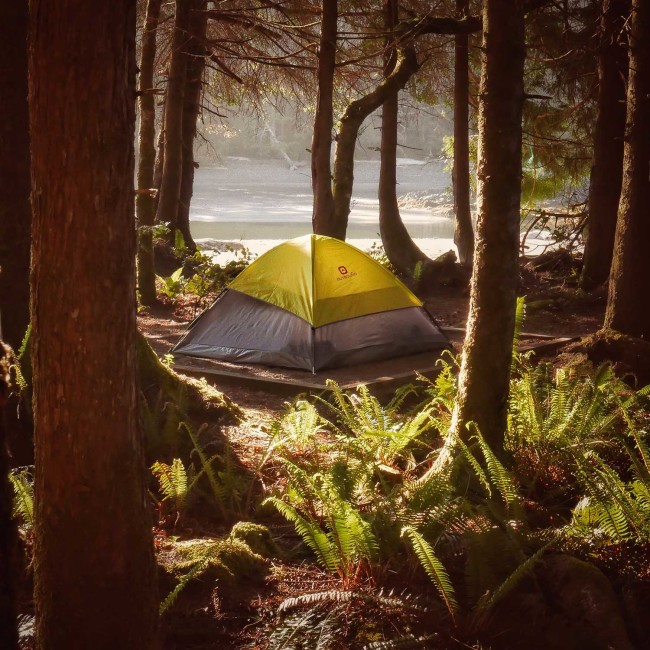 The mild climate of its rainforest jungles and coastline features is a big part of why camping in the abundant parkland of Vancouver Island is so damn good.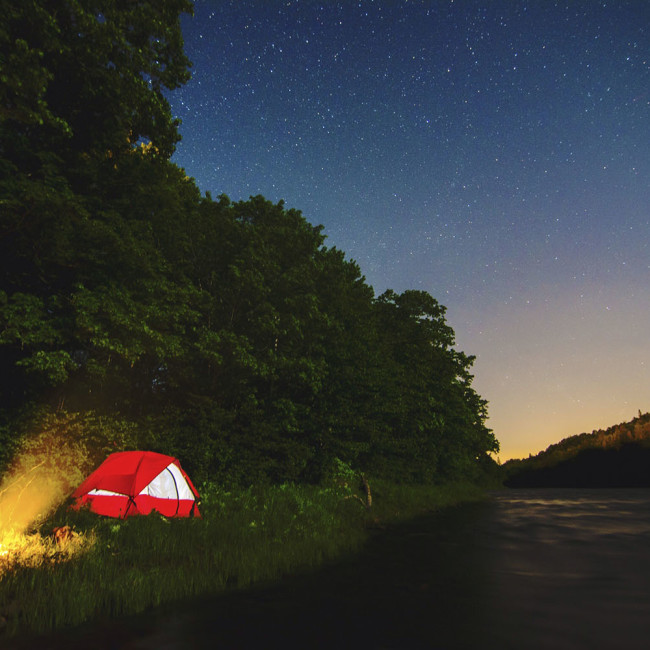 Jamy won our campfire photo contest this past winter and he recently captured this beautiful camp spot on the La Disable River in Mont Tremblant National Park.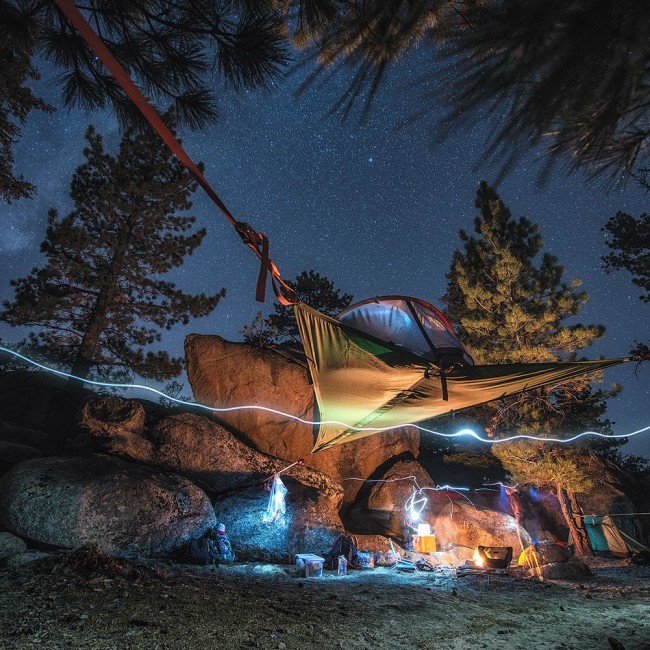 Looks like a fun time at the Holcomb Valley campground in southern California.