click photo to see full image
"This is our campsite from a summit attempt on Mt. Shasta, it's at 50/50 Flat which is considered half way to the summit and sits at about 10k feet.
Super windy and cold night but with amazing views."
-Tyler Rudder @tyrudder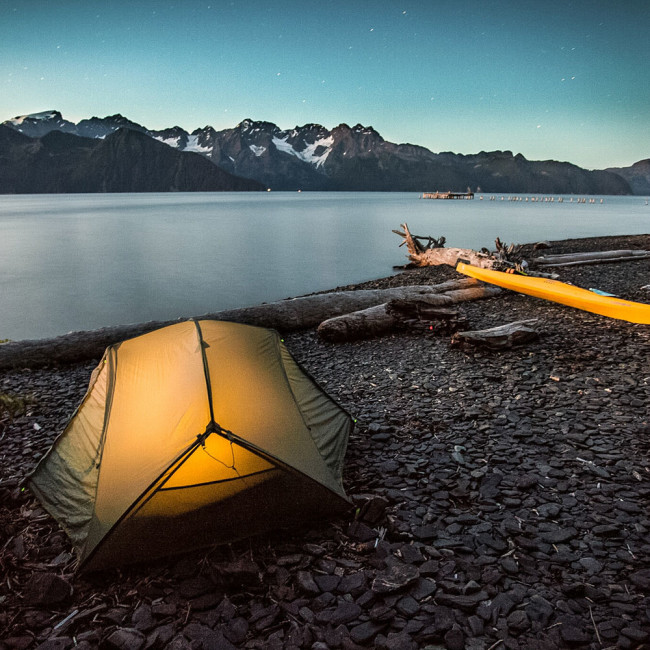 Camping bayside in Alaska is the perfect complement to an overnight sea-kayaking trip around the shale covered, forest-framed beaches of Caines Head.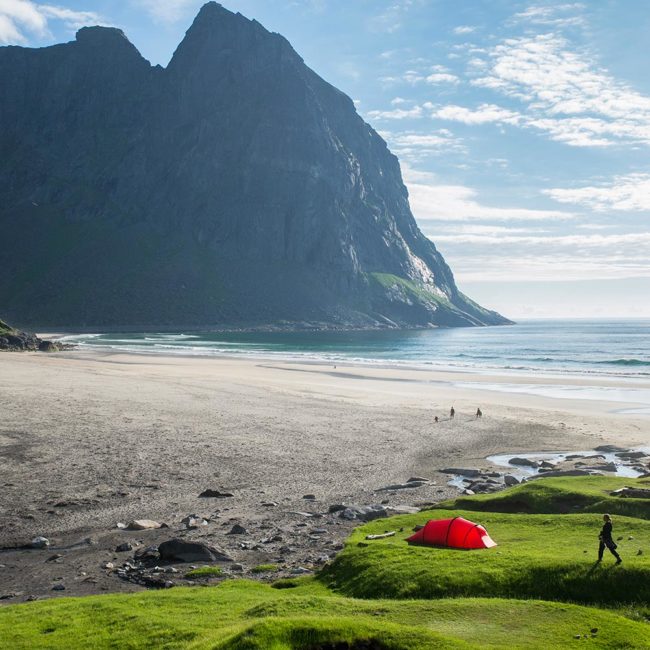 "It was 10pm when I took this photo of our campspot for the night. The amount of sun makes it seem like mid-day, but that's normal when you're camping 'North of the Sun'."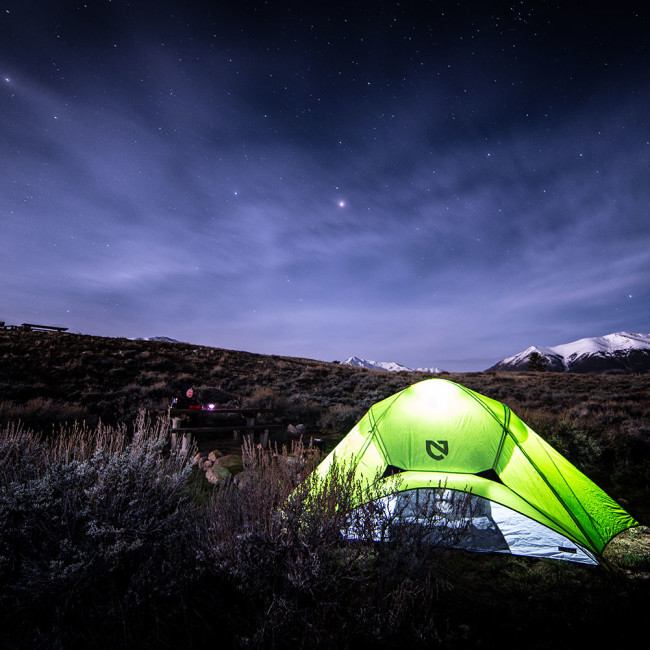 These campers learned a valuable lesson in the San Isabel National Forest: always have the camera ready due to Mother Nature's unpredictability.