click photo to see full image
"This is our campsite from a summit attempt on Mt. Shasta, it's at 50/50 Flat which is considered half way to the summit and sits at about 10k feet.
Super windy and cold night but with amazing views."
-Tyler Rudder @tyrudder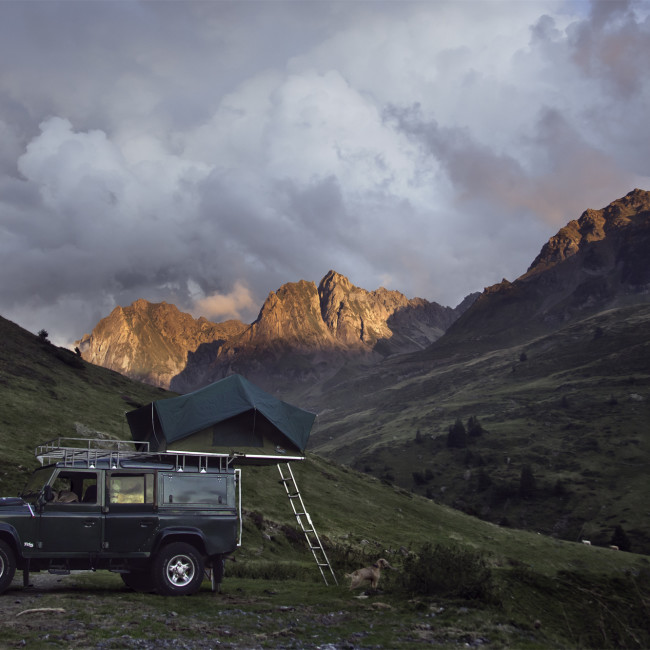 This impressive shot was taken at Col de Tourmalet and provides plenty of inspiration to explore the camping opportunities in Europe.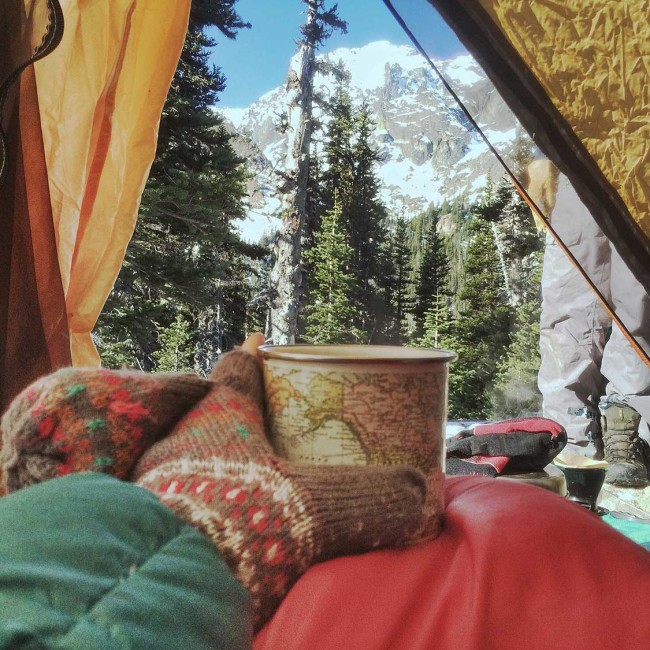 A hot cup of coffee is the perfect compliment to this Royal Basin tentview in Olympic National Park.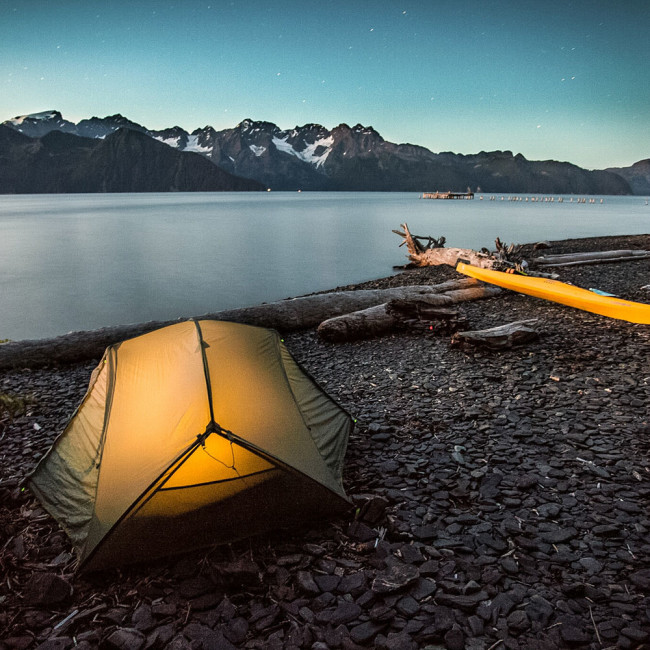 Camping bayside in Alaska is the perfect complement to an overnight sea-kayaking trip around the shale covered, forest-framed beaches of Caines Head.