click photo to see full image
"This is our campsite from a summit attempt on Mt. Shasta, it's at 50/50 Flat which is considered half way to the summit and sits at about 10k feet.
Super windy and cold night but with amazing views."
-Tyler Rudder @tyrudder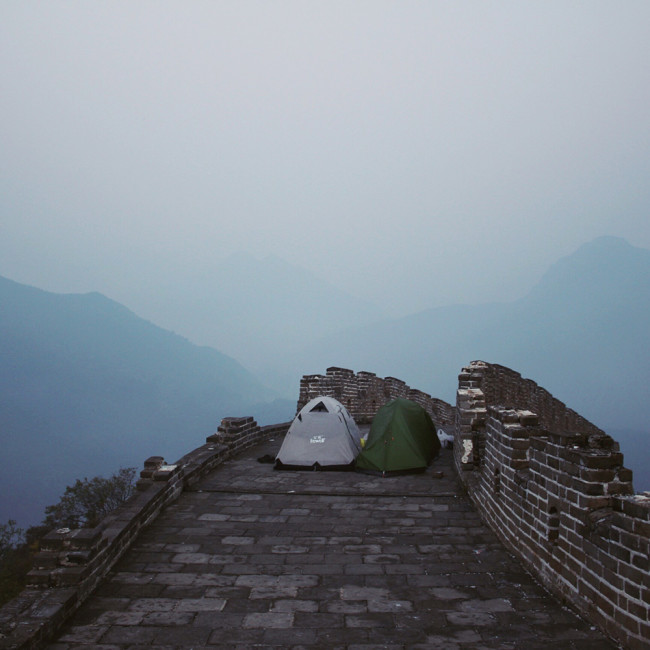 Those seeking an "alternative" campspot can find rest for a night on the Great Wall of China near the town of Huanghuacheng.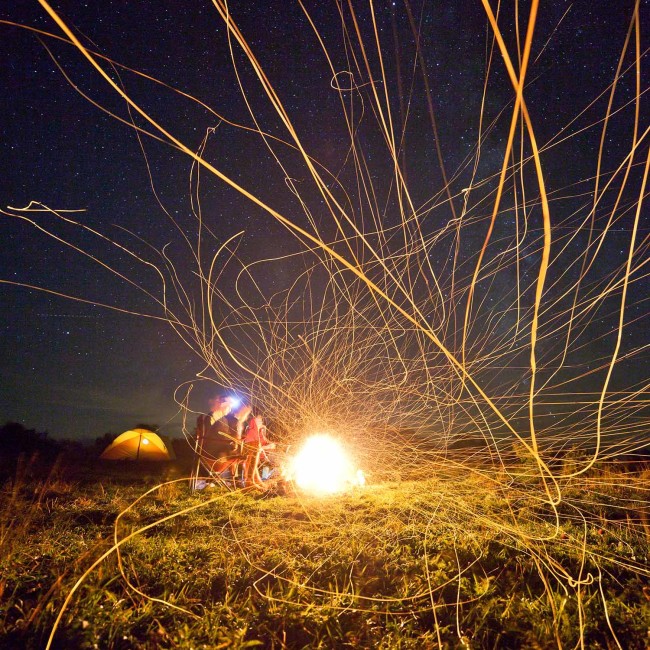 An extraordinary moment captured as the fire paints ribbons of life on a starry night in the Cherokee National Forest.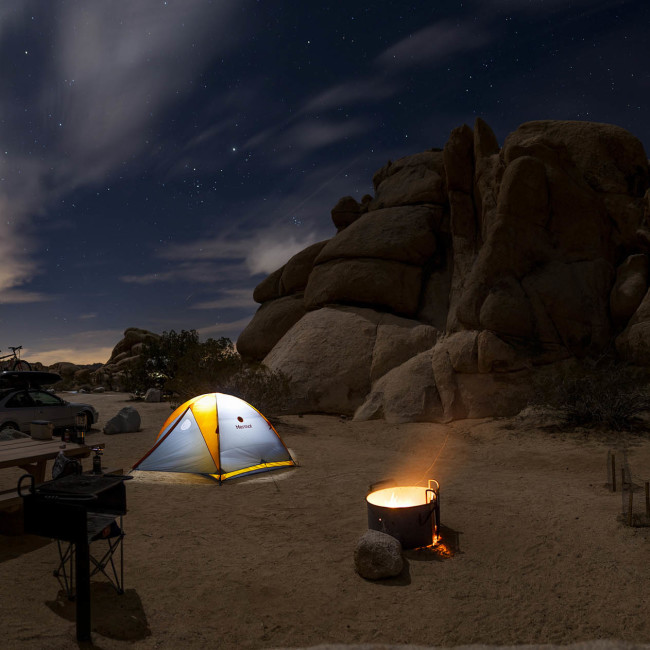 We're not always fond of the rusty-metal fire rings found at established camp spots, but this long-expsoure photo captures the campfire in a dreamlike state.