click photo to see full image
"This is our campsite from a summit attempt on Mt. Shasta, it's at 50/50 Flat which is considered half way to the summit and sits at about 10k feet.
Super windy and cold night but with amazing views."
-Tyler Rudder @tyrudder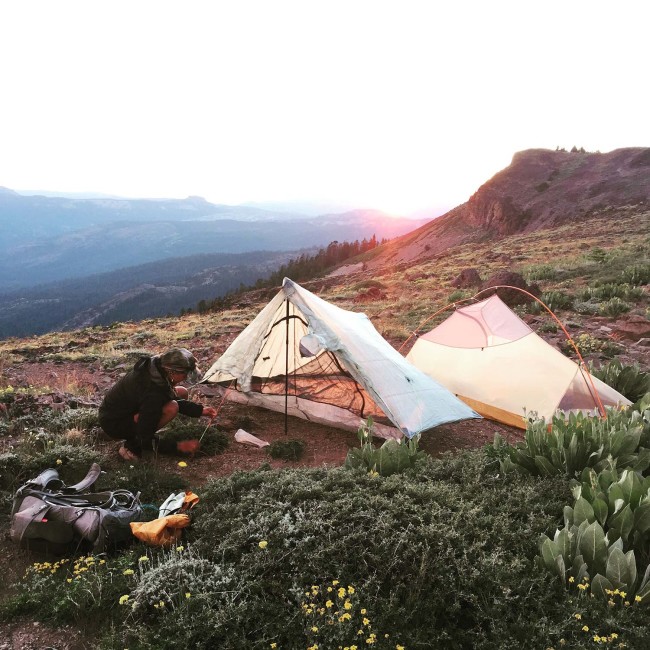 A campspot along the Pacific Crest Trail between Tinker Knob & Donner Pass.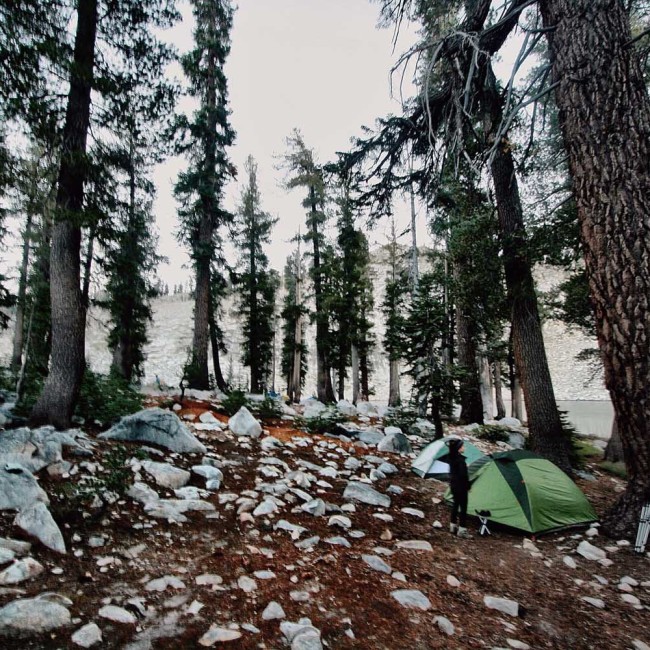 Bernice's tent blends perfectly into the towering pine trees of Jennie Lakes Wilderness.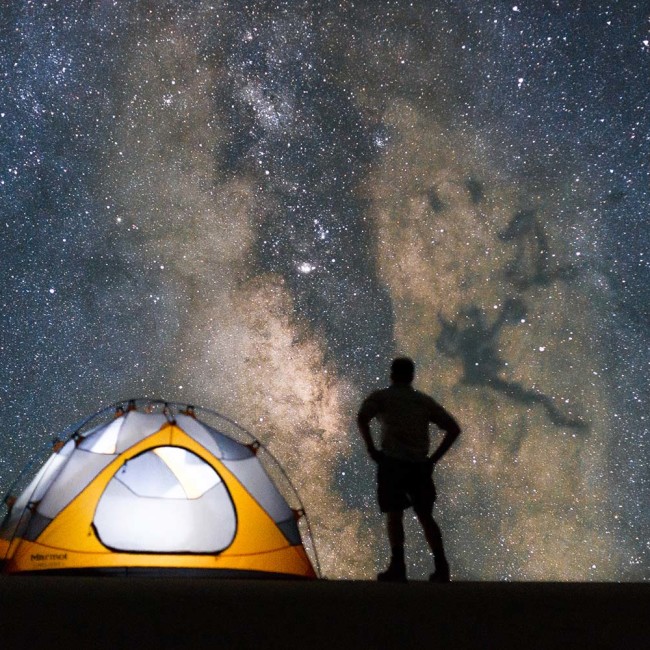 A "star-selfie" that was meant to be at this campspot in Death Valley National Park.