click photo to see full image
"This is our campsite from a summit attempt on Mt. Shasta, it's at 50/50 Flat which is considered half way to the summit and sits at about 10k feet.
Super windy and cold night but with amazing views."
-Tyler Rudder @tyrudder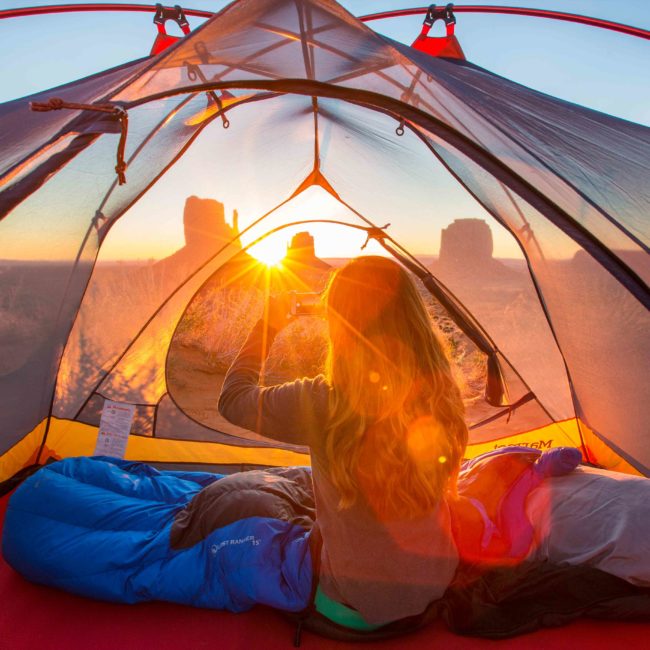 It's totally worth losing some sleep to take in the golden hour of a Monument Valley sunrise.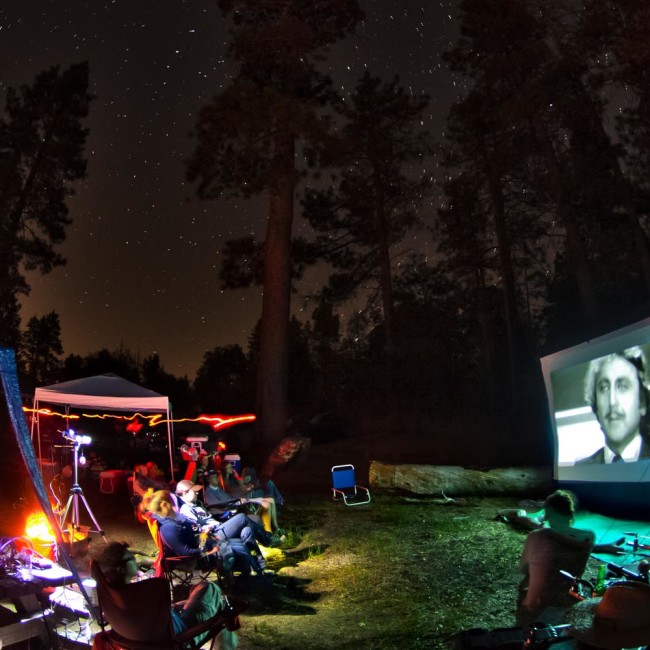 Bryan and his friends take movie night to a whole new level while camping out in the San Bernardino National Forest.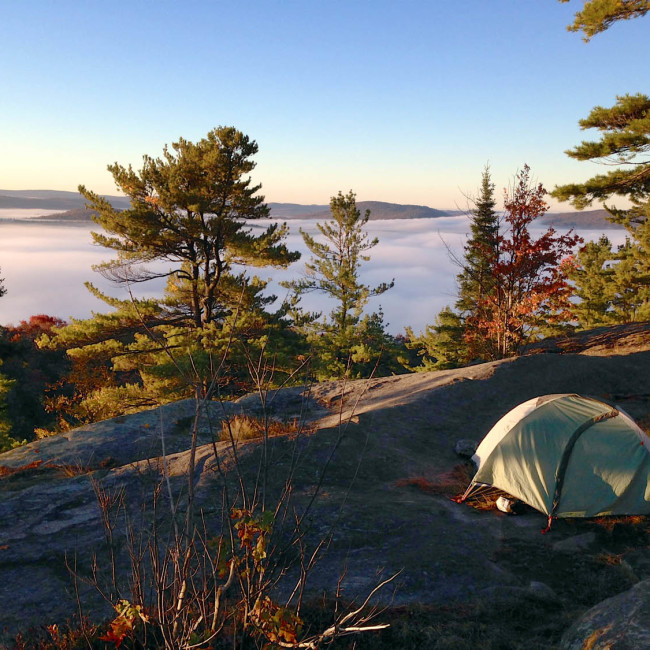 In one of our favorite areas, this beautiful Adirondack photo captures clouds covering Fourth Lake with some hints of autumn color in the leaves.