click photo to see full image
"This is our campsite from a summit attempt on Mt. Shasta, it's at 50/50 Flat which is considered half way to the summit and sits at about 10k feet.
Super windy and cold night but with amazing views."
-Tyler Rudder @tyrudder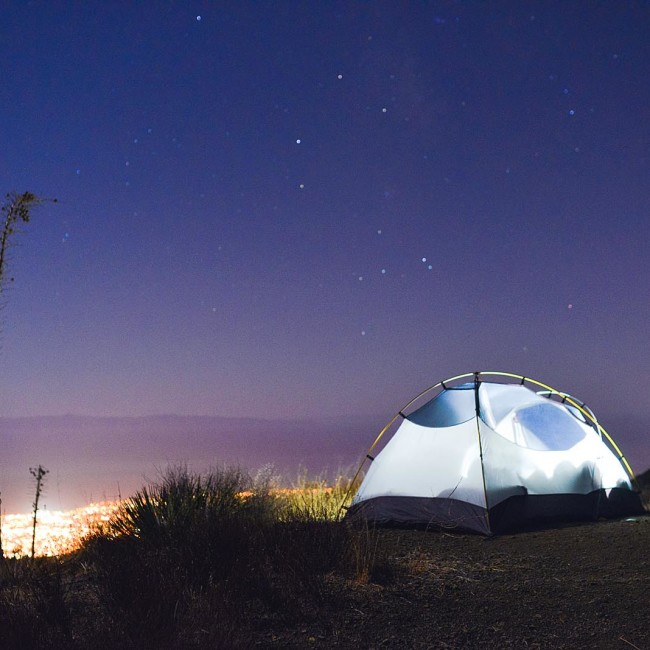 Great camp spots can be anywhere, even in full view of civilization. Blake sent us this photo of his setup looking over Santa Barbara and we hope his lady-friend was as psyched about it as we are.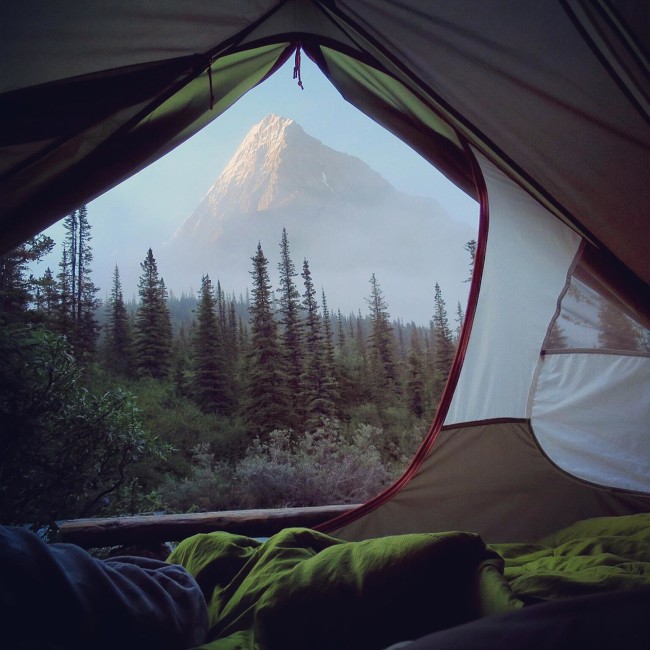 Mount Robson Provincial Park always delivers for a killer tentview, more-so after a successful hike through its strenuous terrain.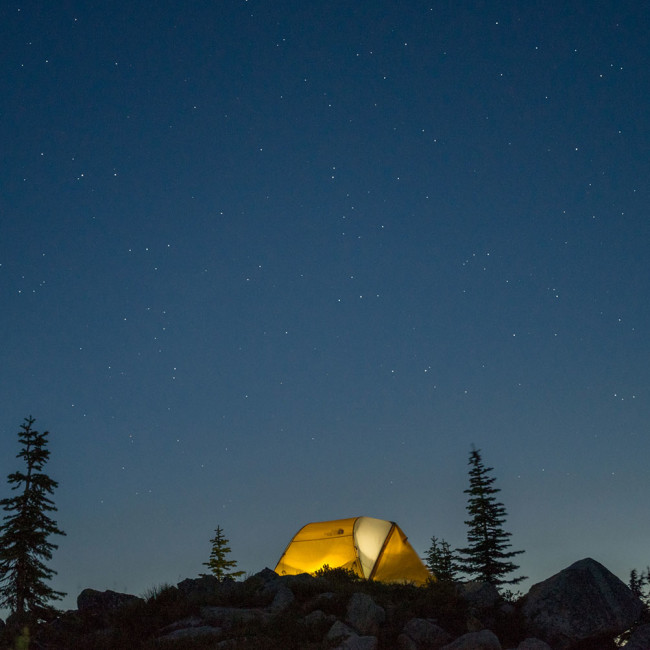 One of the hundreds of campspots found in Clearwater National Forest.