click photo to see full image
"After a 10 mile hike to the base of Half Dome, our group set up tents for the night.
I wanted to shoot a long-exposure with some light-painted characters to commemorate our journey and overall spirited mood."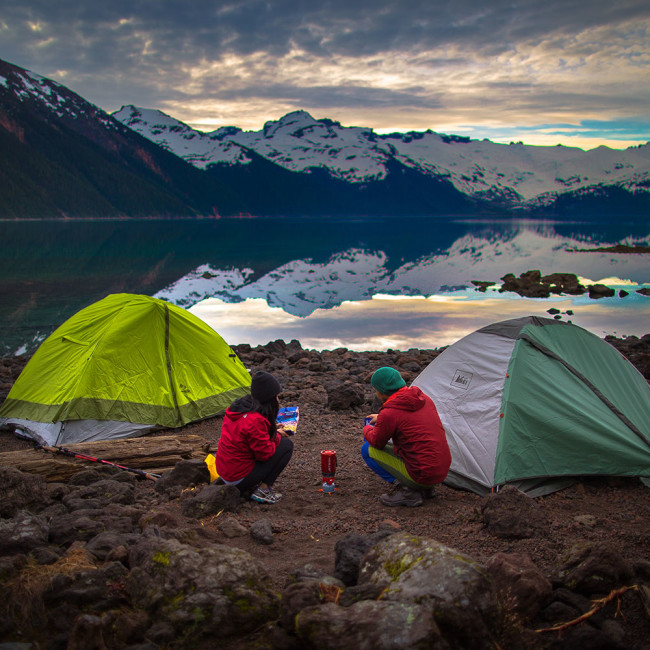 Camping with friends is always an enjoyable experience at Garibaldi Lake in British Columbia.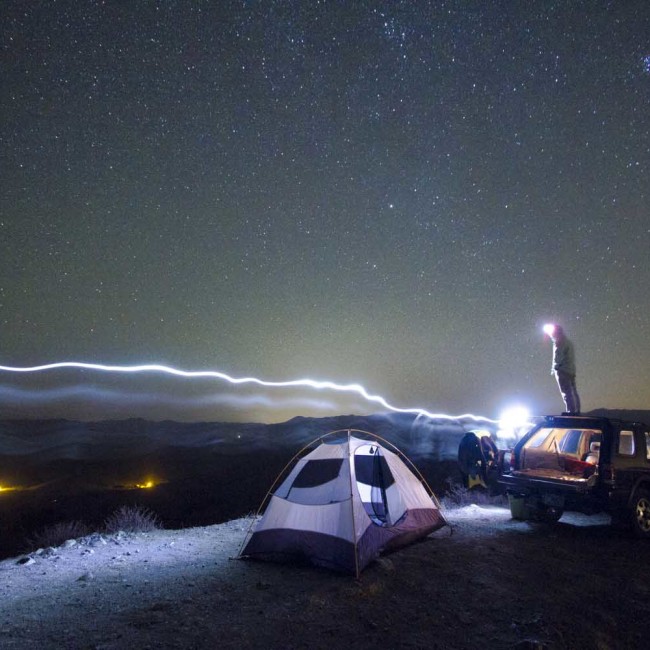 Here's a frame from Dustin's time-lapse video as he and his buddy set out to capture the stars over the central coast of California.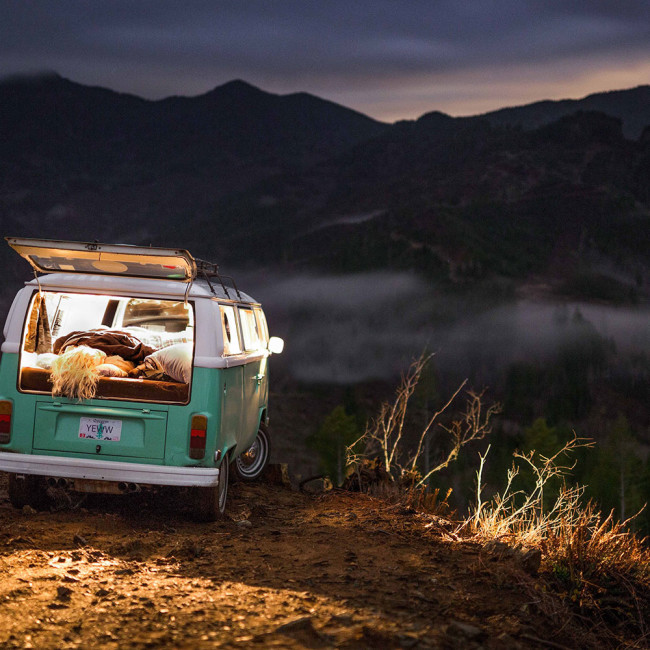 It's a slight bummer when the reverse gear of your 1975 VW Bus craps out while parked near a steep drop-off, but at least you can still camp out in it while waiting for the overall situation to improve.