click photo to see full image
"After a 10 mile hike to the base of Half Dome, our group set up tents for the night.
I wanted to shoot a long-exposure with some light-painted characters to commemorate our journey and overall spirited mood."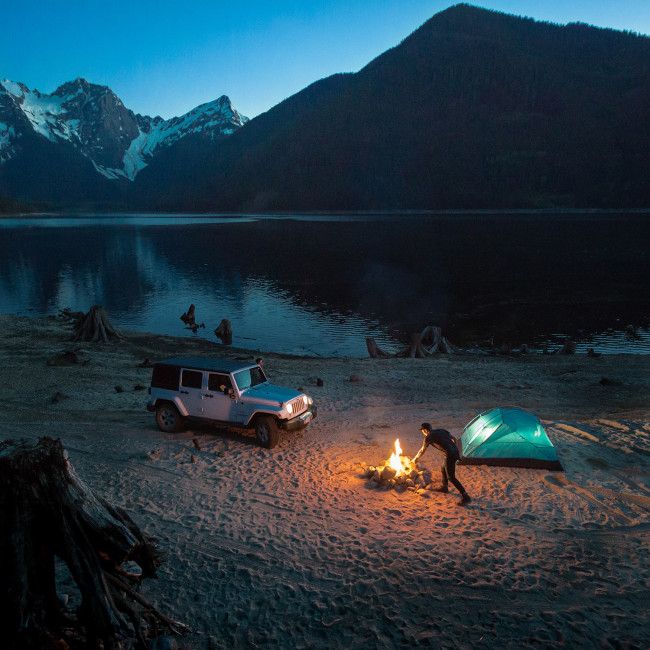 Located in the Skagit Range in the lower mainland of British Columbia, Jones Lake (also known as Wahleach Lake) offers super-scenic camping at the start of the region's efficient hydro-power source.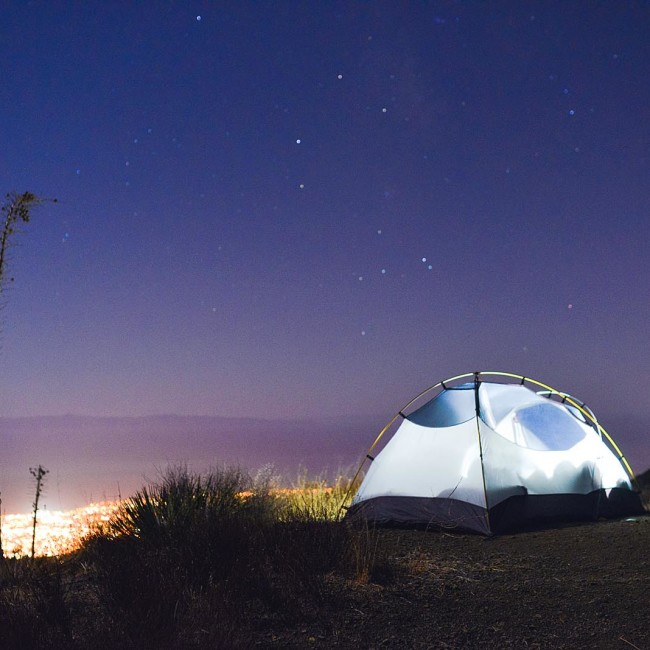 Great camp spots can be anywhere, even in full view of civilization. Blake sent us this photo of his setup looking over Santa Barbara and we hope his lady-friend was as psyched about it as we are.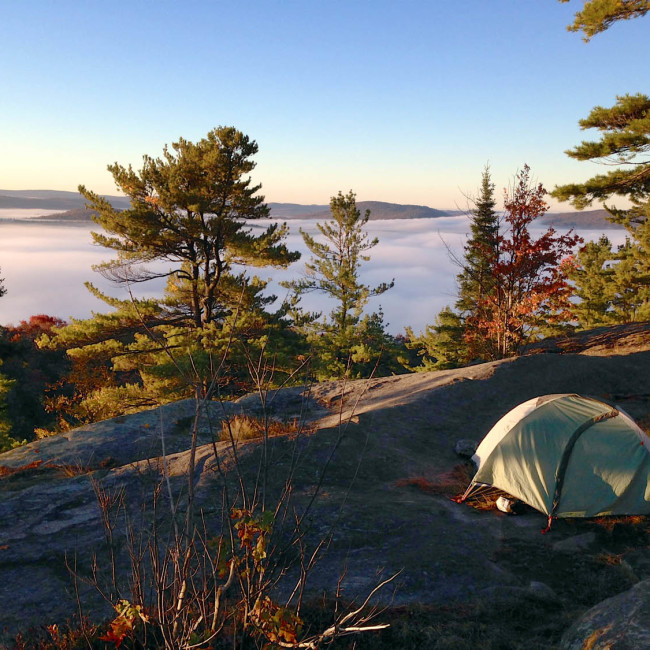 In one of our favorite areas, this beautiful Adirondack photo captures clouds covering Fourth Lake with some hints of autumn color in the leaves.