click photo to see full image
"After a 10 mile hike to the base of Half Dome, our group set up tents for the night.
I wanted to shoot a long-exposure with some light-painted characters to commemorate our journey and overall spirited mood."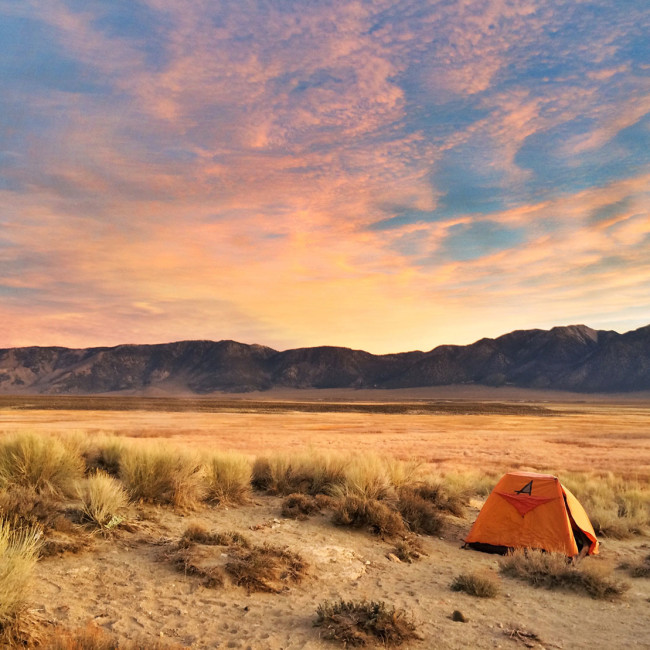 Frosty morning sunrises complement the nearby hot springs at this campspot off Hwy 395.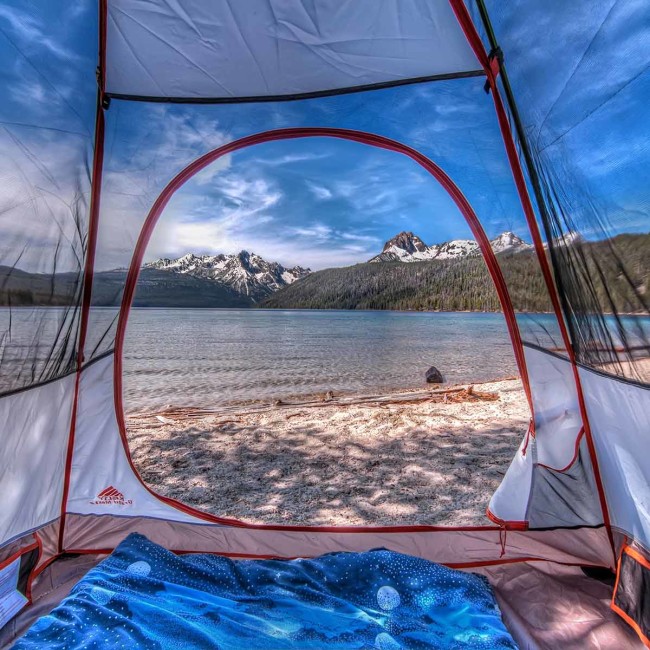 While all alone on Redfish Lake, Vincent positioned his tent just right to grab a perfect view of the Sawtooth Mountain Range.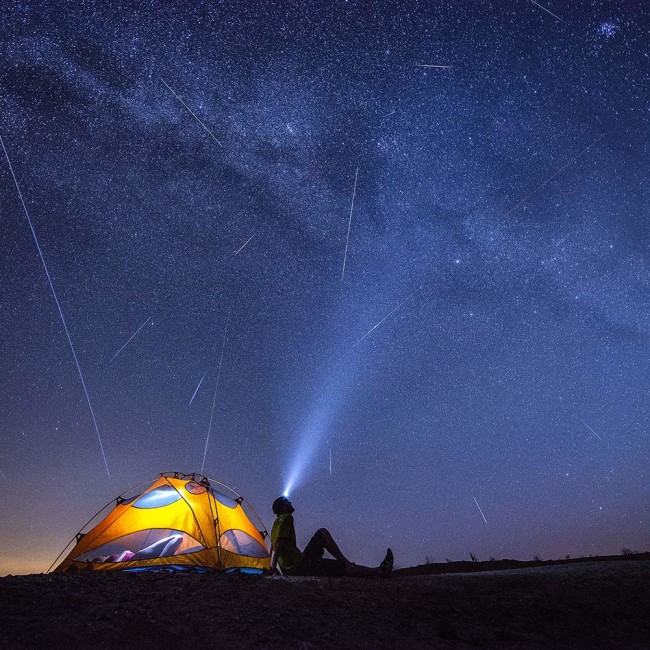 The Slot Canyon at Anza-Borrego State Park was an optimal campspot for viewing the Perseids Meteor shower.