click photo to see full image
"We got to test out the Tentsile Connect tree tent at Holcomb Valley. We placed it high enough so the people walking through our campsite could pass under it with ease.
Super fun to jump up in there (not recommended if you have been drinking...) and sleep above the ground."
Gear List:
Camera - Nikon D610
Lens - Nikkor 14-24mm
Tent - Tentsile Connect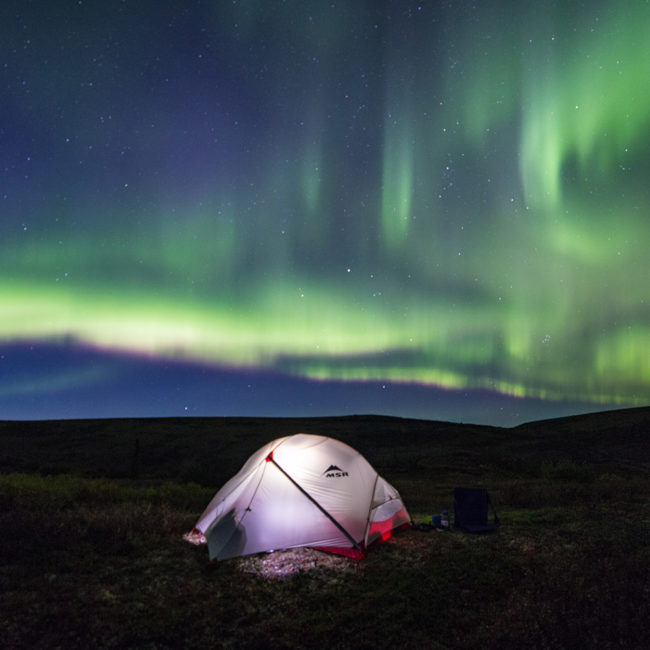 Camping out under the Aurora Borealis up in Denali will always be one of those "holy shi*t" moments we're all looking for in the outdoors.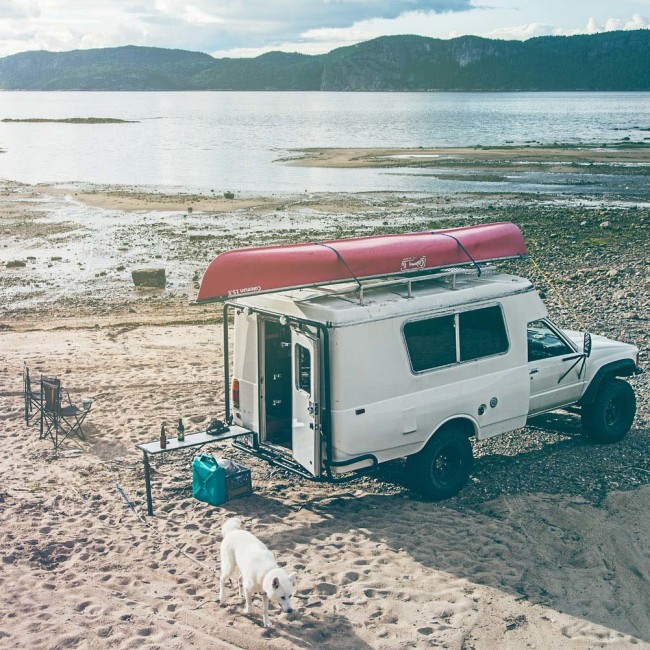 Hell of a way to ring in your 30th birthday at a campspot on the St. Lawrence – cheers!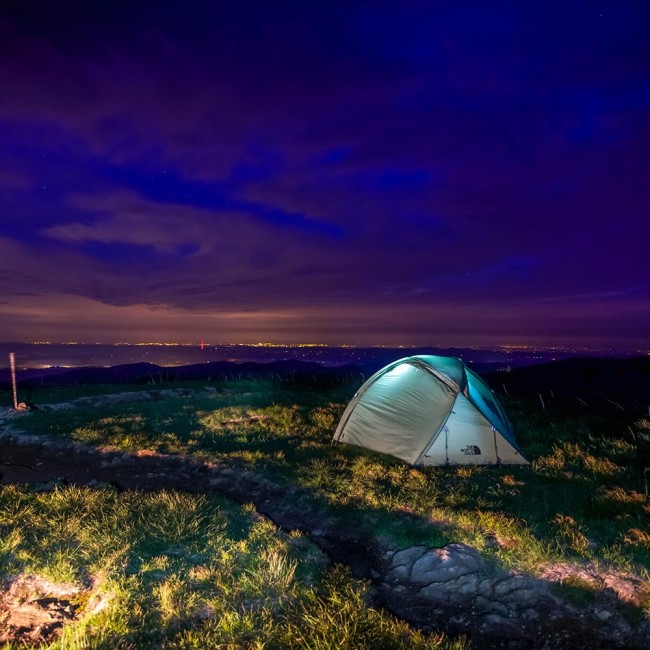 Sometimes, traces of civilization can become impressive scenery out in the distance from an exposed camp spot.