click photo to see full image
"We got to test out the Tentsile Connect tree tent at Holcomb Valley. We placed it high enough so the people walking through our campsite could pass under it with ease.
Super fun to jump up in there (not recommended if you have been drinking...) and sleep above the ground."
Gear List:
Camera - Nikon D610
Lens - Nikkor 14-24mm
Tent - Tentsile Connect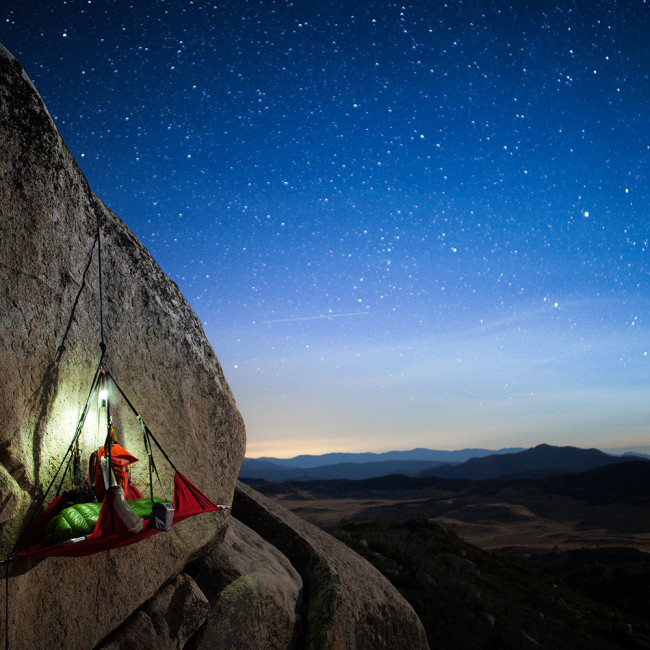 Portaledge camping defines living life on the edge – well technically off the edge, and can be a normal part of the outdoor experience for those in the climbing community.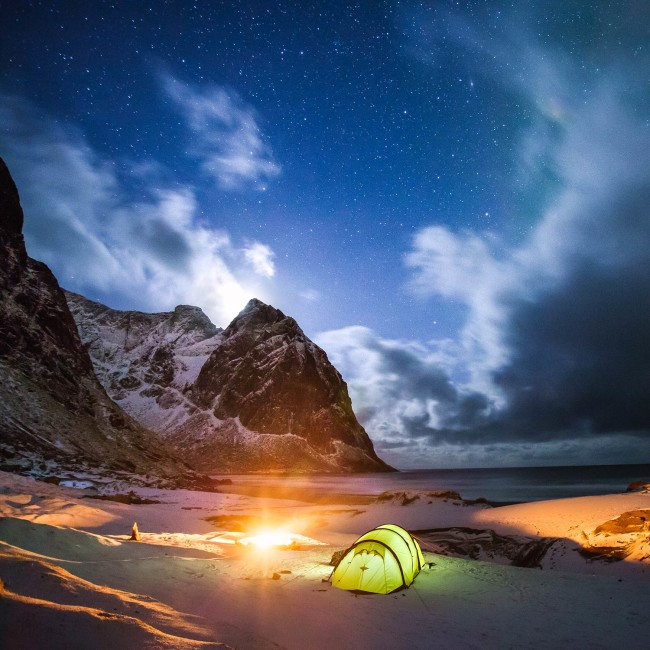 After all the amazing campspot photos shared from Kvalvika Beach, we think it's time to go camping there sooner than later – wouldn't you agree?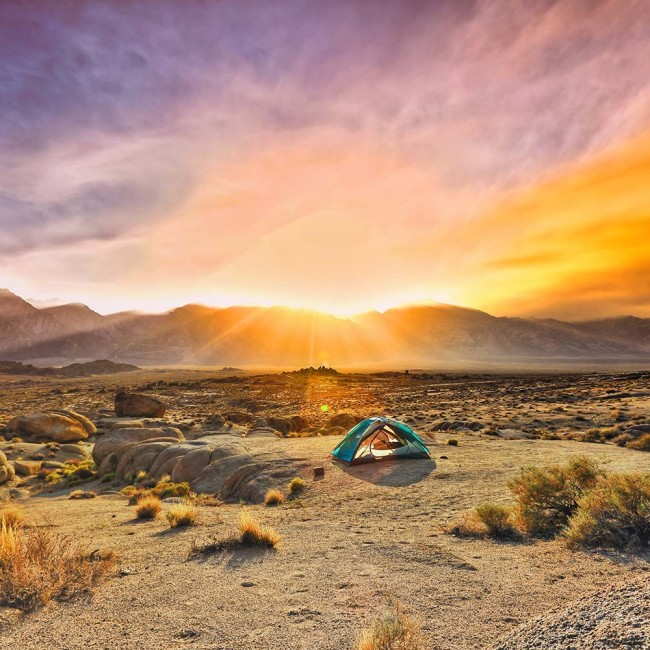 Sunset camping at Alabama Hills has never looked better.