click photo to see full image
"We got to test out the Tentsile Connect tree tent at Holcomb Valley. We placed it high enough so the people walking through our campsite could pass under it with ease.
Super fun to jump up in there (not recommended if you have been drinking...) and sleep above the ground."
Gear List:
Camera - Nikon D610
Lens - Nikkor 14-24mm
Tent - Tentsile Connect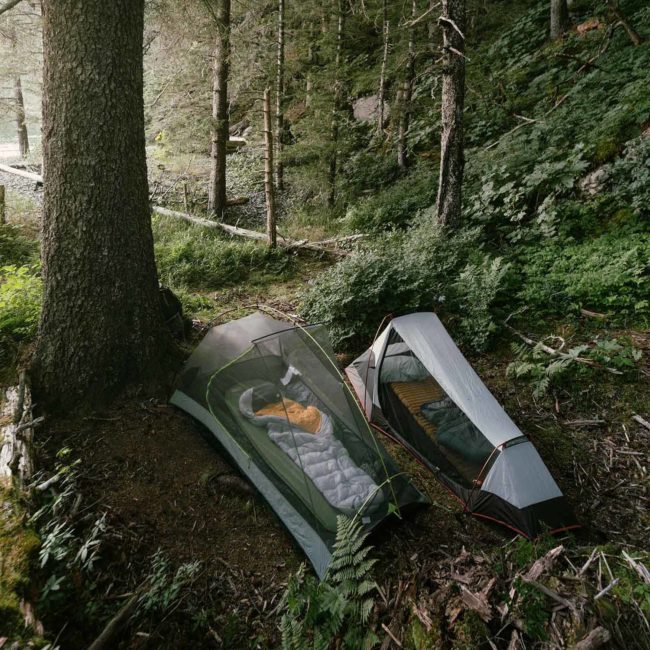 Just a hundred feet from the ocean and surrounded by the unseemingly dense rainforest of Alaska, this is a campspot you'd not soon forget.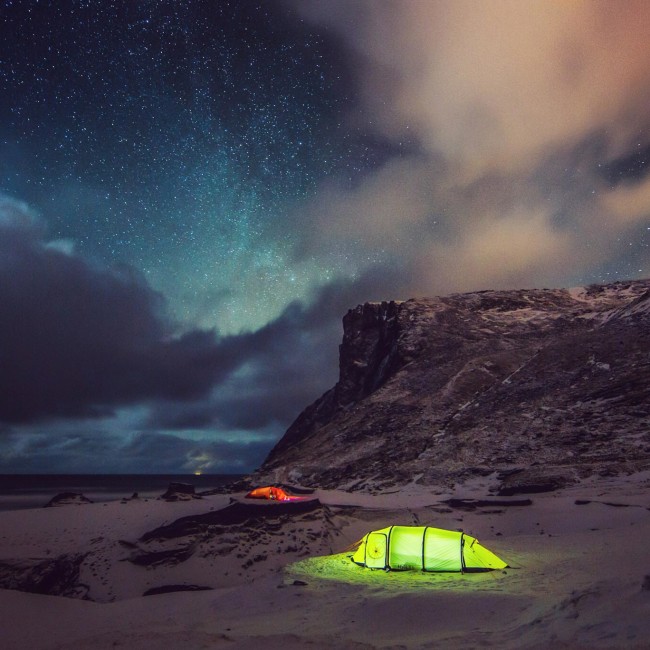 This campspot in Lofoten was the result of a pure desire to get lost and let the adventure lead.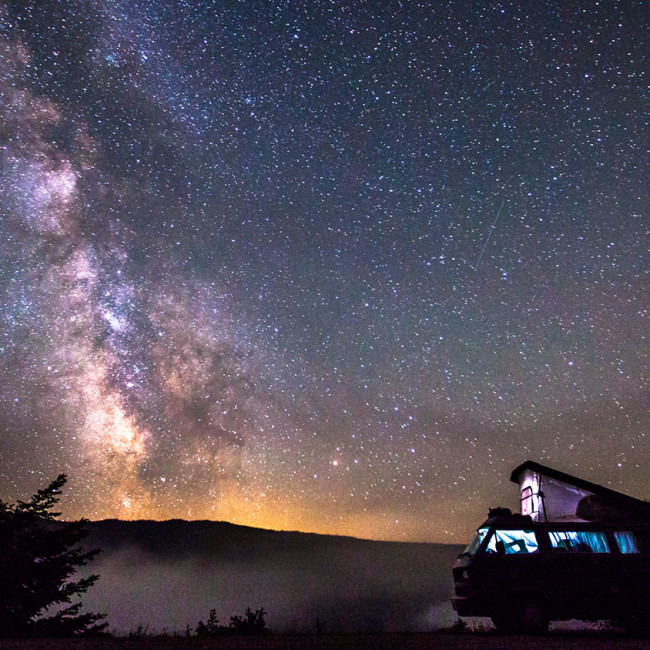 Mt. Rainer Wilderness is a solid spot to spend the first night camping in a new VW Westfalia.