click photo to see full image
"To access Jones Lake, a high clearance vehicle is ideal as it is a 8 km drive along a dirt road to reach the lake.
There are numerous camp sites along the lake and they are first come - first served and free to stay at. The levels of the lake can shift because it is a hydro-reservoir so it's a good idea to camp a little ways up the beach."
-Jamie Out @jamieout
Gear List:
Tent - Cotopaxi Techo 3
Camera - Canon 5DIII
Lens - F2.8 16-35mm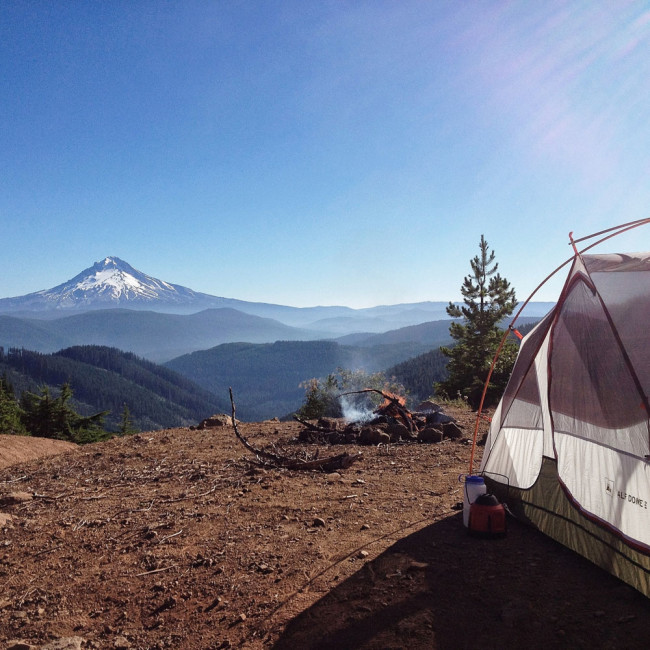 In our very first Camp Spot feature, we are in awe from Lisa's perfect opportunity to leave off the rain fly and enjoy the view in the Mt. Hood Wilderness.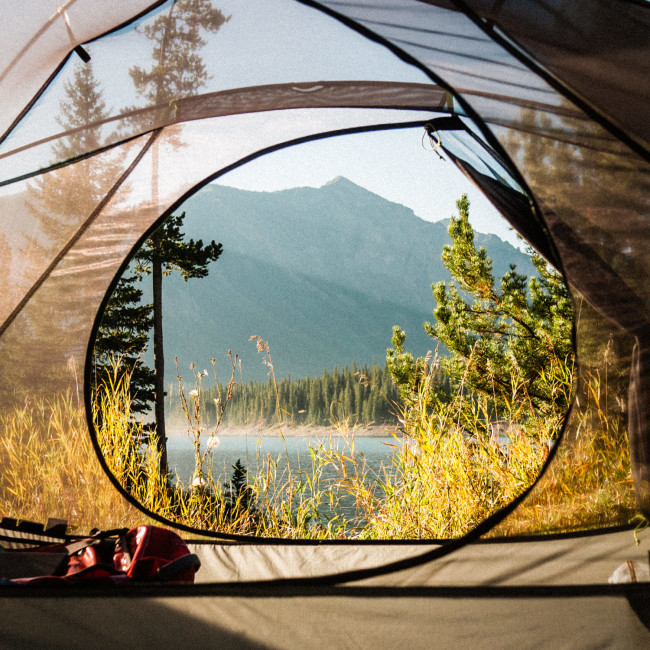 Mornings tentviews in Hyalite Reservoir – just another reason to go camping in Montana!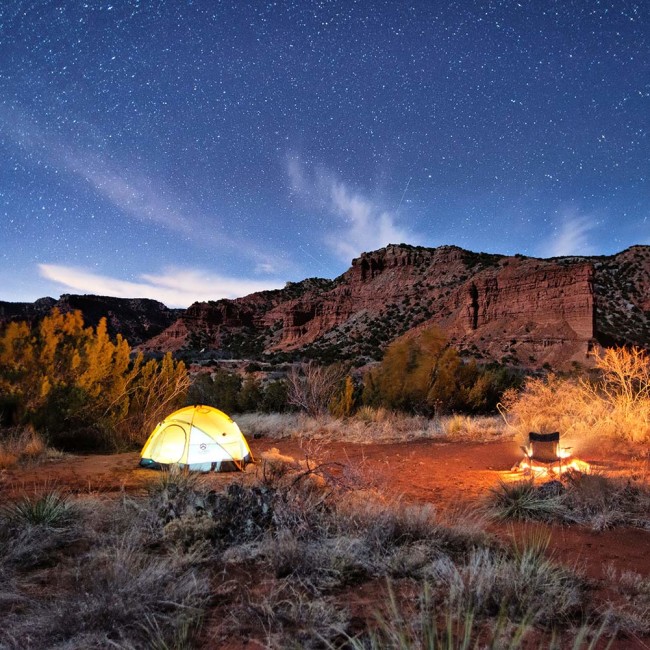 At times it may have more mud than snow, but if winter camping in the South Prong Loop of Caprock Canyon State Park looks this good, then we're all in.