click photo to see full image
"To access Jones Lake, a high clearance vehicle is ideal as it is a 8 km drive along a dirt road to reach the lake.
There are numerous camp sites along the lake and they are first come - first served and free to stay at. The levels of the lake can shift because it is a hydro-reservoir so it's a good idea to camp a little ways up the beach."
-Jamie Out @jamieout
Gear List:
Tent - Cotopaxi Techo 3
Camera - Canon 5DIII
Lens - F2.8 16-35mm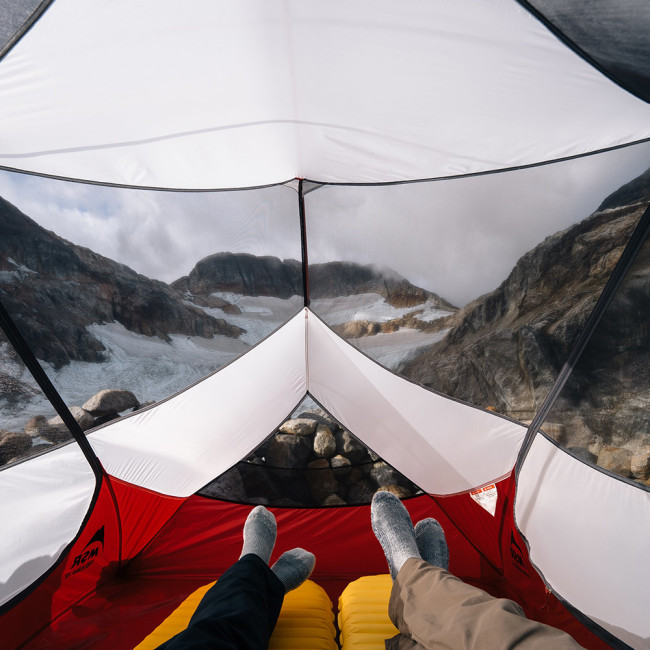 An intense tentview staring straight up at Colonial Glacier in the North Cascades.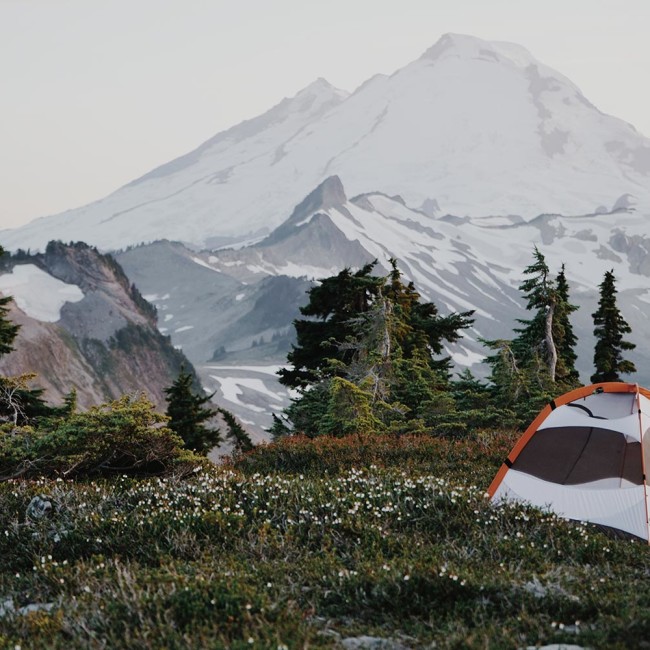 The many trails and campspots on Table Mountain have awesome views of the North Cascades.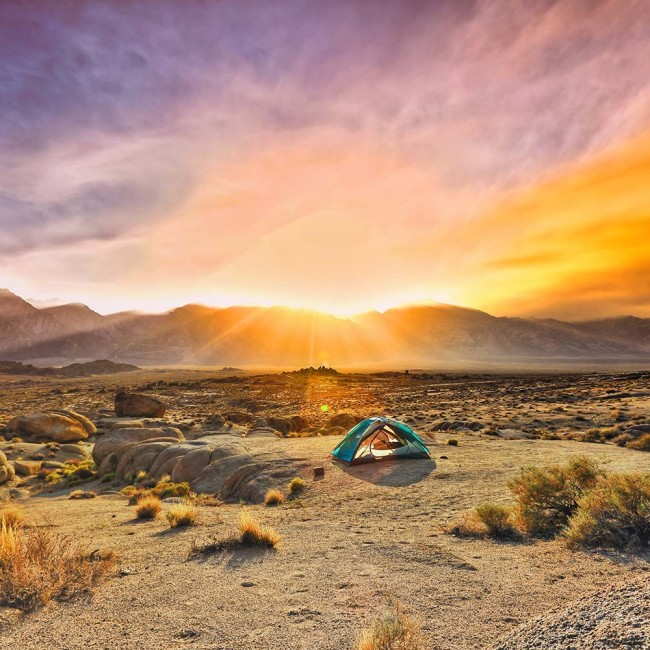 Sunset camping at Alabama Hills has never looked better.