click photo to see full image
"To access Jones Lake, a high clearance vehicle is ideal as it is a 8 km drive along a dirt road to reach the lake.
There are numerous camp sites along the lake and they are first come - first served and free to stay at. The levels of the lake can shift because it is a hydro-reservoir so it's a good idea to camp a little ways up the beach."
-Jamie Out @jamieout
Gear List:
Tent - Cotopaxi Techo 3
Camera - Canon 5DIII
Lens - F2.8 16-35mm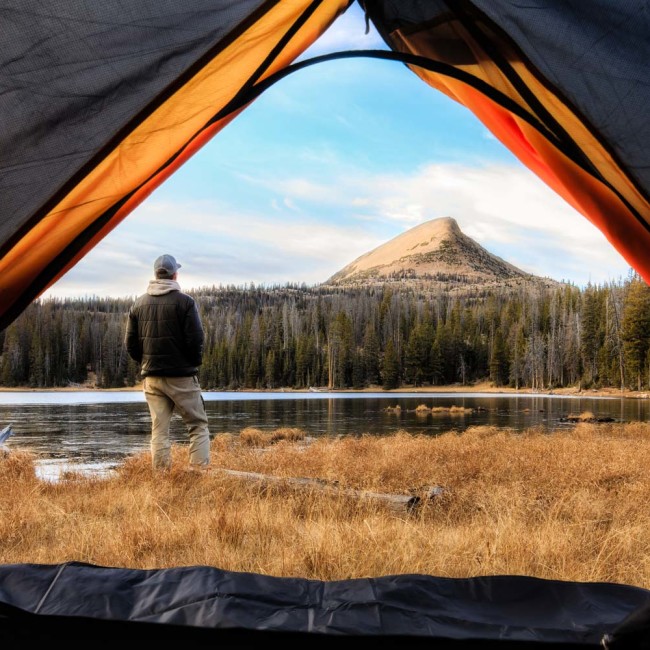 The trails embedded within Uinta have several options for hiking with plenty of terrain to rest for the day or night.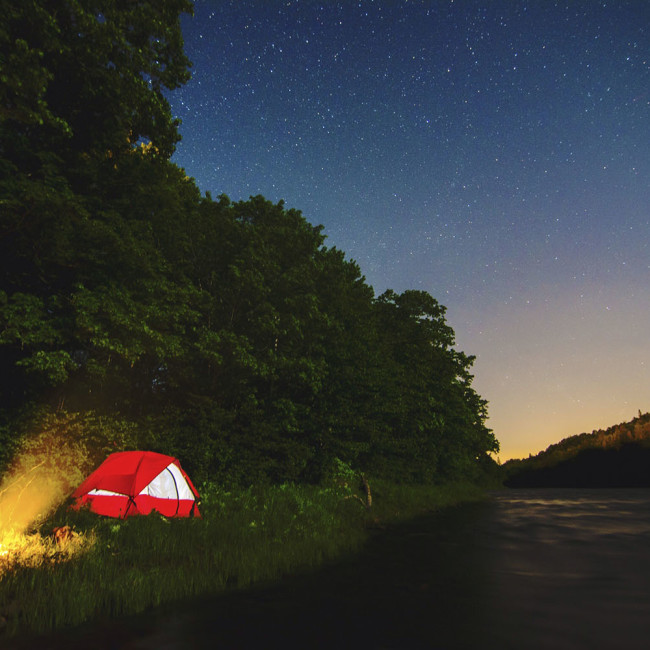 Jamy won our campfire photo contest this past winter and he recently captured this beautiful camp spot on the La Disable River in Mont Tremblant National Park.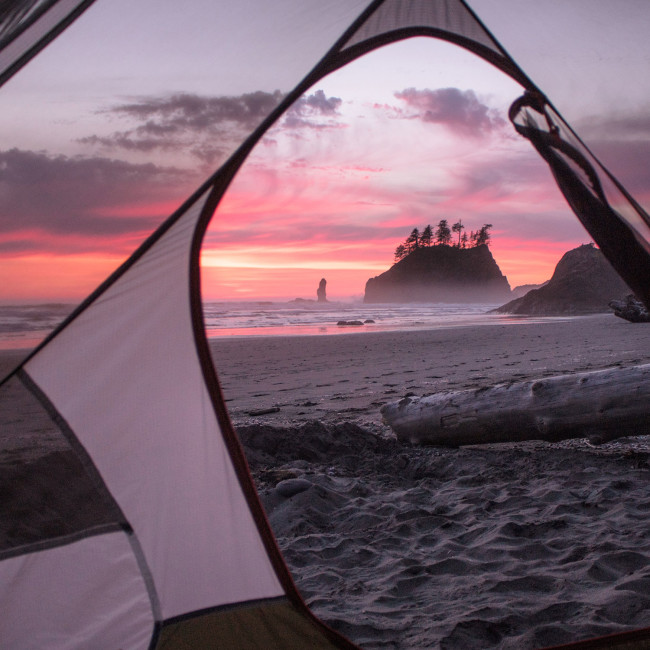 Beach camping in Olympic National Park – if you've done it, then you already know. If you haven't, then picture yourself soaking up that brilliant sunset and you'll be heading to the PNW in no time.