click photo to see full image
"I was born and live in North West Russia, but travel a lot. Last month I spent in the South where there's almost no vegetation, only fields of wheat.
So after returning home, the first thing I took was a tent and went to the forest!"
-Igor Cubulsky @igorcibulsky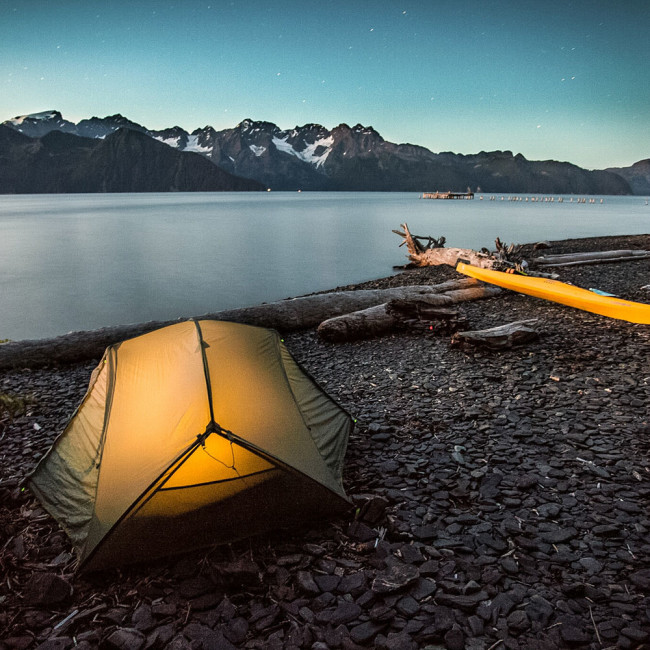 Camping bayside in Alaska is the perfect complement to an overnight sea-kayaking trip around the shale covered, forest-framed beaches of Caines Head.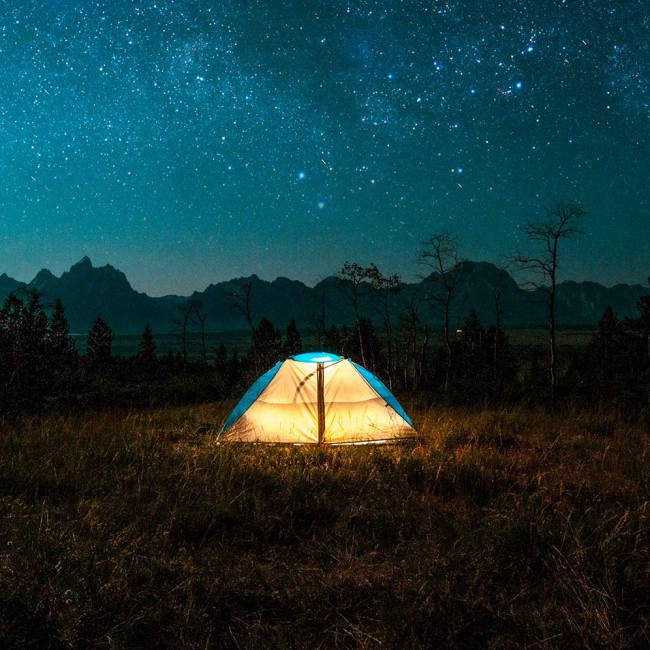 Bridger-Teton National Forest is a great option for free camping with sought-after skies.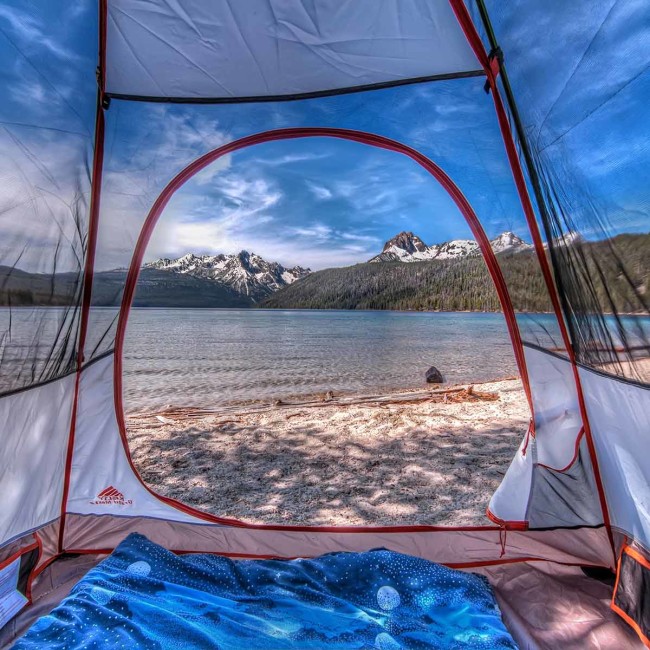 While all alone on Redfish Lake, Vincent positioned his tent just right to grab a perfect view of the Sawtooth Mountain Range.