click photo to see full image
"After everyone went off to their tents nestled in the trees, Patches and I talked for a while as we watched the sun sink behind a black silhouette of mountains set in front of a flaming sky that slowly dimmed to darkness.
Venus and Jupiter were the first to pierce the fresh pallet of dark blue, and moments later the sky became silver with stars.
I spotted the constellations - Leo and Virgo - which happened to be mine and Patches's astrological signs - a magical way to end the day."
-Linn Daugherty @TheBraceletSlinger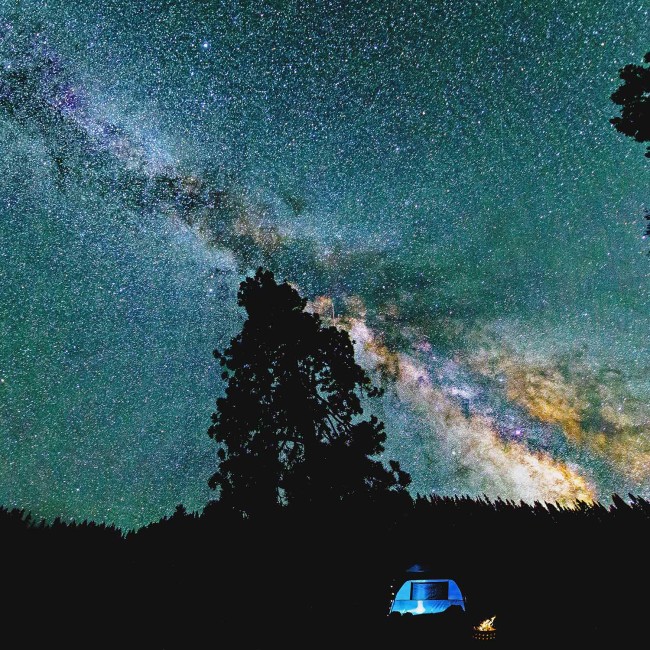 Dark sky views at Lodgepole Campground is one of the reasons why it's such a popular campspot in Sequoia National Park.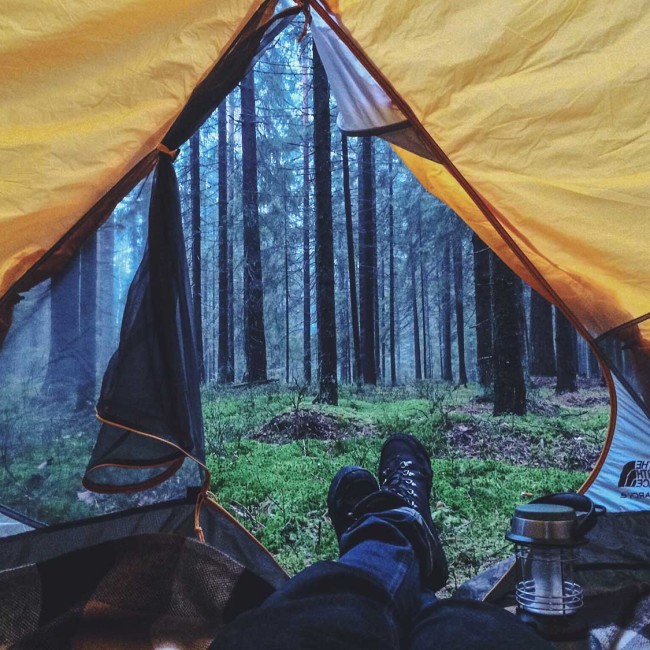 Does your job require regular travel? We recommend having outdoor gear on hand in case there's a camping opportunity like this one at the border of Finland and Russia.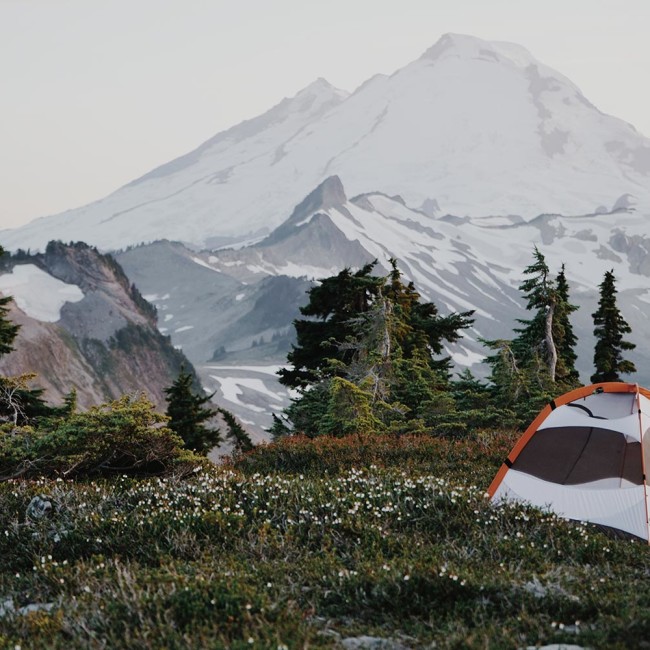 The many trails and campspots on Table Mountain have awesome views of the North Cascades.