click photo to see full image
"After everyone went off to their tents nestled in the trees, Patches and I talked for a while as we watched the sun sink behind a black silhouette of mountains set in front of a flaming sky that slowly dimmed to darkness.
Venus and Jupiter were the first to pierce the fresh pallet of dark blue, and moments later the sky became silver with stars.
I spotted the constellations - Leo and Virgo - which happened to be mine and Patches's astrological signs - a magical way to end the day."
-Linn Daugherty @TheBraceletSlinger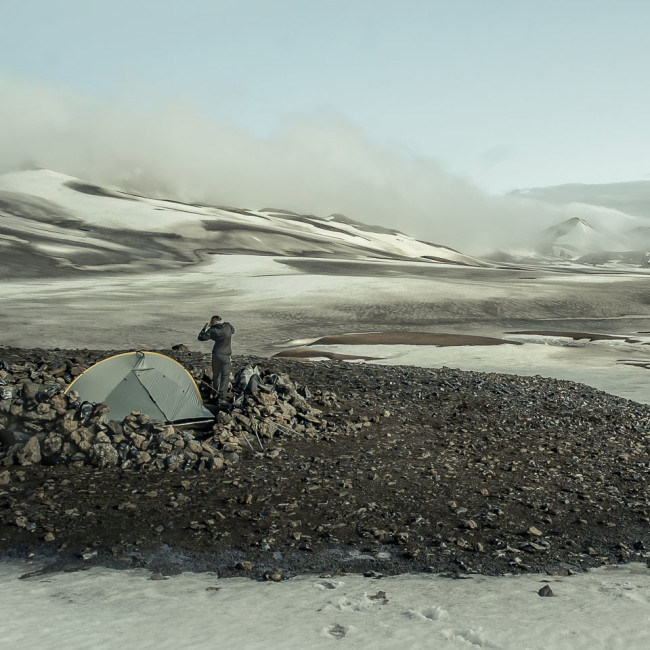 Jason and his wife had to do some long distance hiking in cold windy conditions to get to this lunar-esque landscape on the Laugavegur Trail.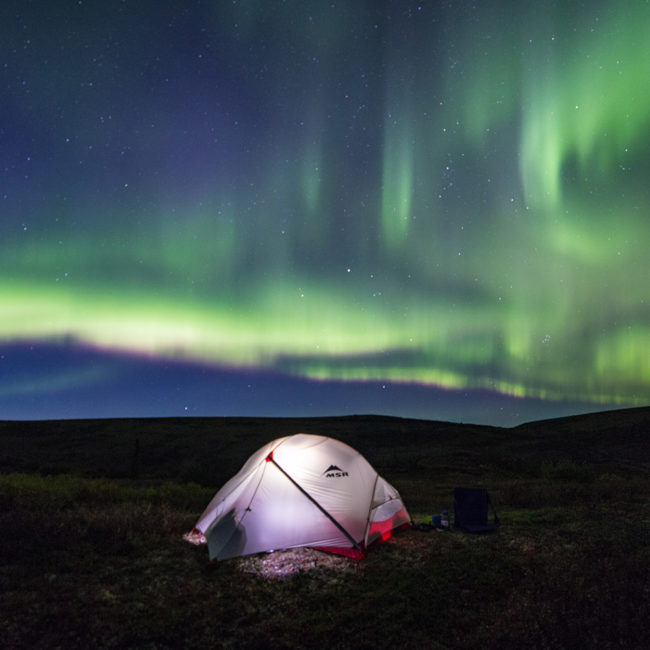 Camping out under the Aurora Borealis up in Denali will always be one of those "holy shi*t" moments we're all looking for in the outdoors.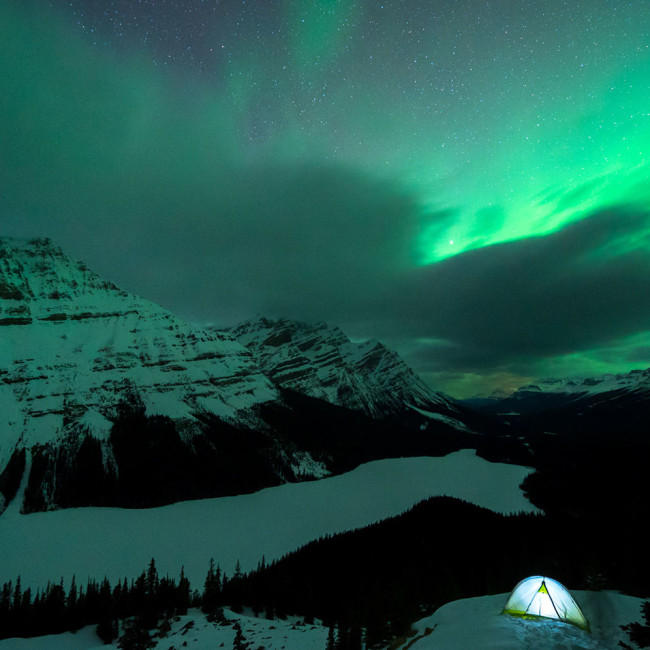 Catching a glimpse of the Aurora Borealis at this campspot in Banff National Park.