click photo to see full image
"After everyone went off to their tents nestled in the trees, Patches and I talked for a while as we watched the sun sink behind a black silhouette of mountains set in front of a flaming sky that slowly dimmed to darkness.
Venus and Jupiter were the first to pierce the fresh pallet of dark blue, and moments later the sky became silver with stars.
I spotted the constellations - Leo and Virgo - which happened to be mine and Patches's astrological signs - a magical way to end the day."
-Linn Daugherty @TheBraceletSlinger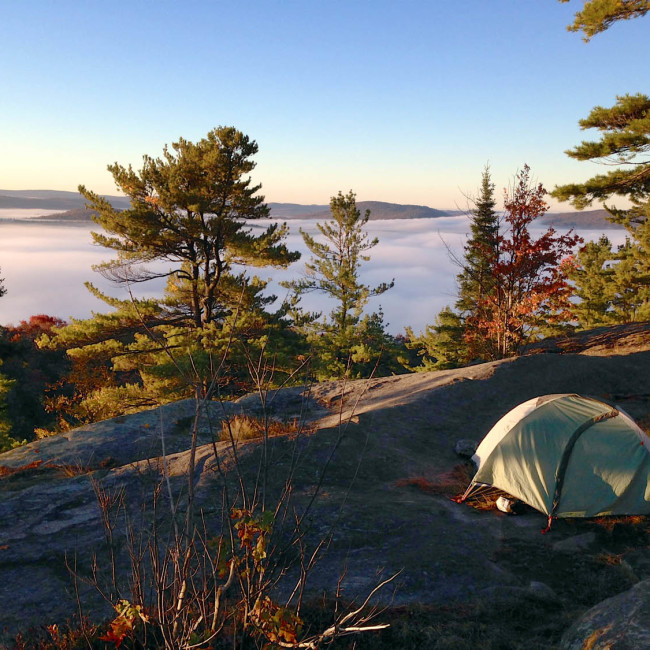 In one of our favorite areas, this beautiful Adirondack photo captures clouds covering Fourth Lake with some hints of autumn color in the leaves.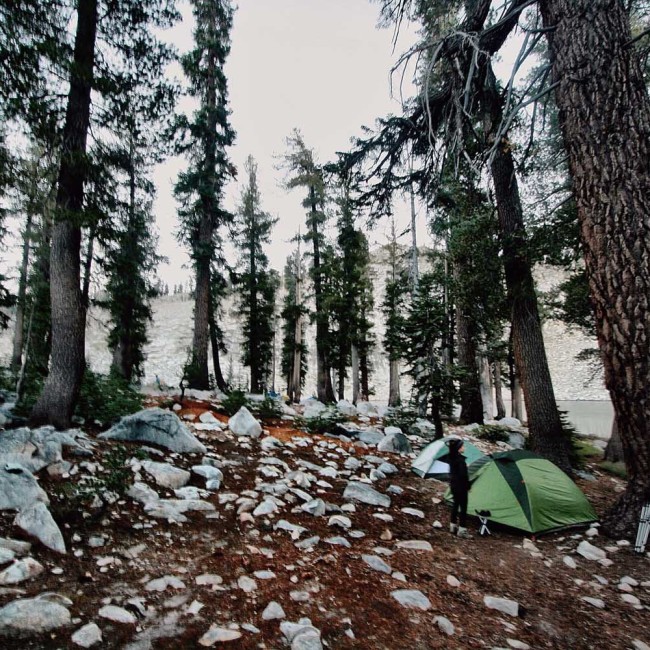 Bernice's tent blends perfectly into the towering pine trees of Jennie Lakes Wilderness.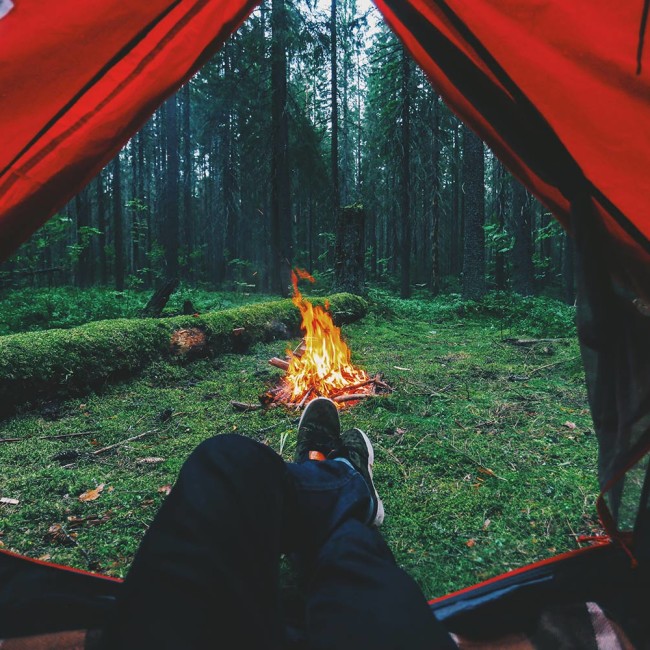 Be prepared for thick forests and moss covered trees when camping on the Karelian Isthmus.