click photo to see full image
"After everyone went off to their tents nestled in the trees, Patches and I talked for a while as we watched the sun sink behind a black silhouette of mountains set in front of a flaming sky that slowly dimmed to darkness.
Venus and Jupiter were the first to pierce the fresh pallet of dark blue, and moments later the sky became silver with stars.
I spotted the constellations - Leo and Virgo - which happened to be mine and Patches's astrological signs - a magical way to end the day."
-Linn Daugherty @TheBraceletSlinger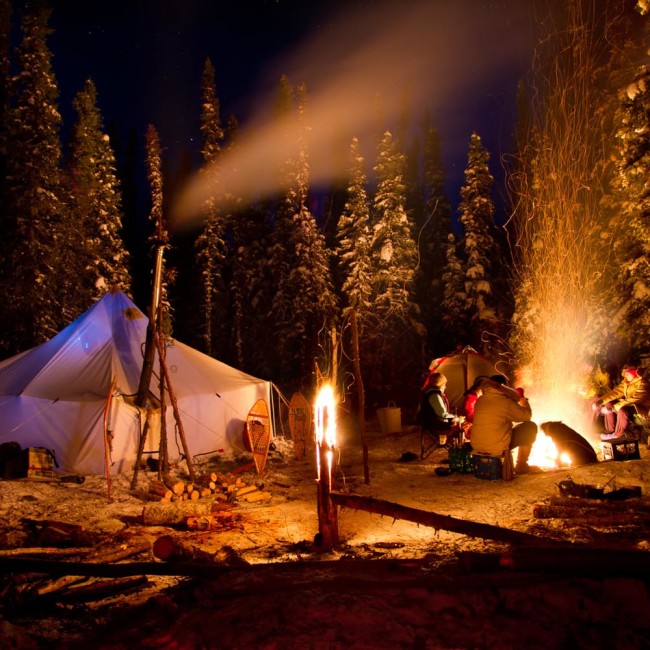 Depending on where you are in the world, winter is either coming or it's already here. Here's an impressive winter setup during a very cold night in Northern Saskatchewan.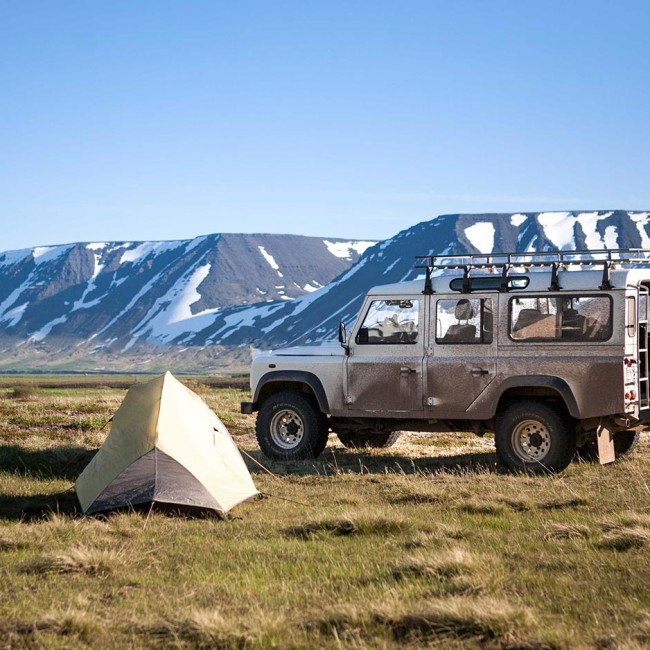 Overlanding is one of the more badass ways to find a campspot in the Westfjords of Iceland.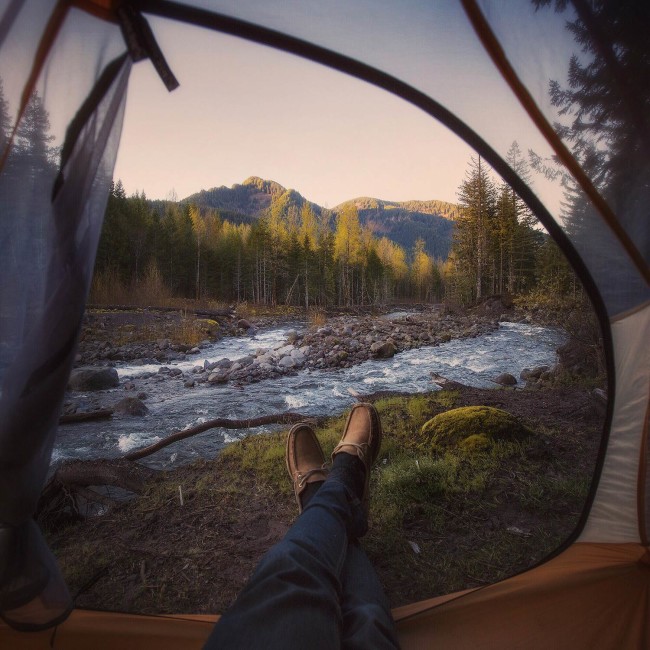 A tentview in Mt. Hood National Forest makes waiting for dry climbing conditions more pleasant.