click photo to see full image
"After everyone went off to their tents nestled in the trees, Patches and I talked for a while as we watched the sun sink behind a black silhouette of mountains set in front of a flaming sky that slowly dimmed to darkness.
Venus and Jupiter were the first to pierce the fresh pallet of dark blue, and moments later the sky became silver with stars.
I spotted the constellations - Leo and Virgo - which happened to be mine and Patches's astrological signs - a magical way to end the day."
-Linn Daugherty @TheBraceletSlinger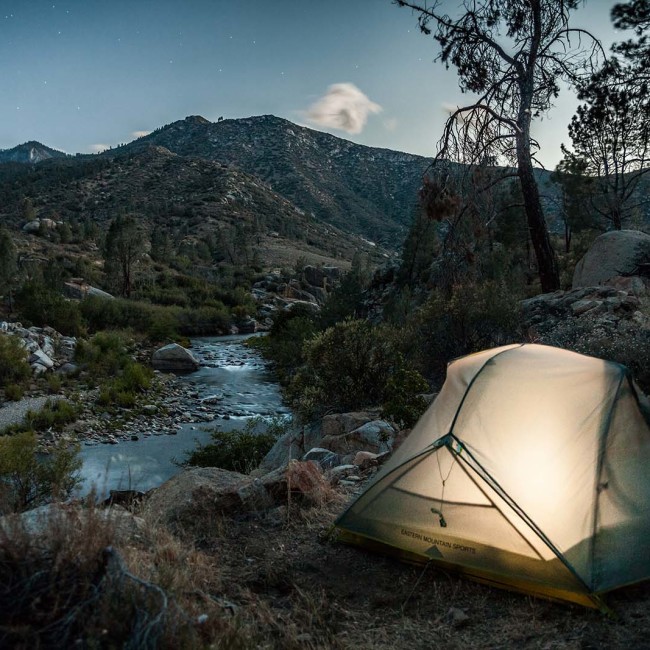 The Kern River flows through the Sierra Nevada mountains and affords a wealth of camping opportunities ranging from developed campgrounds to backcountry dispersed camp spots.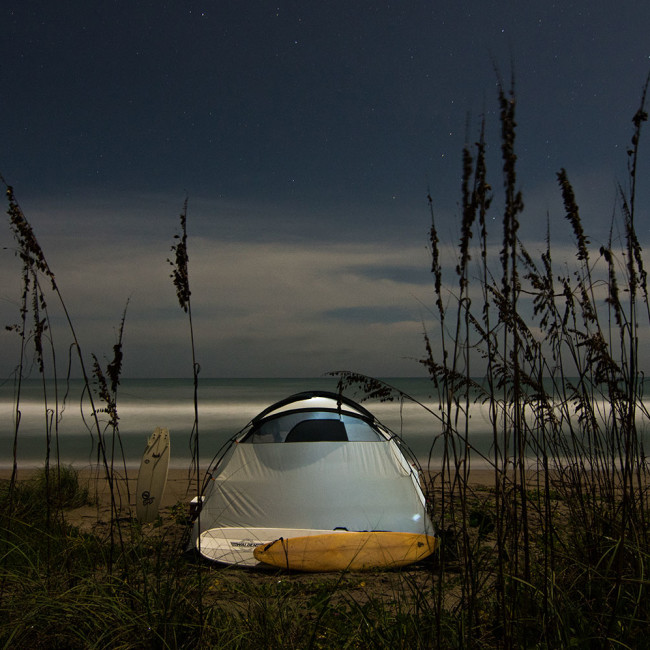 Catching the best morning waves near Fort Pierce means securing a beach campspot late the night before.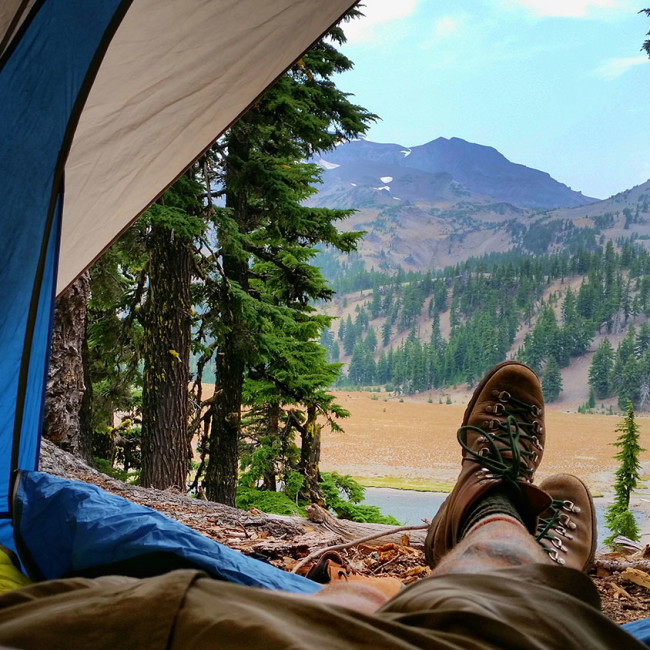 Campers and climbers alike know that Moraine Lake has the best camping outside South Sister, OR.