click photo to see full image
"Shot I took while on a fly fishing trip, barefooted in the river in the middle of the night."
-Jamy Mercier @salomonder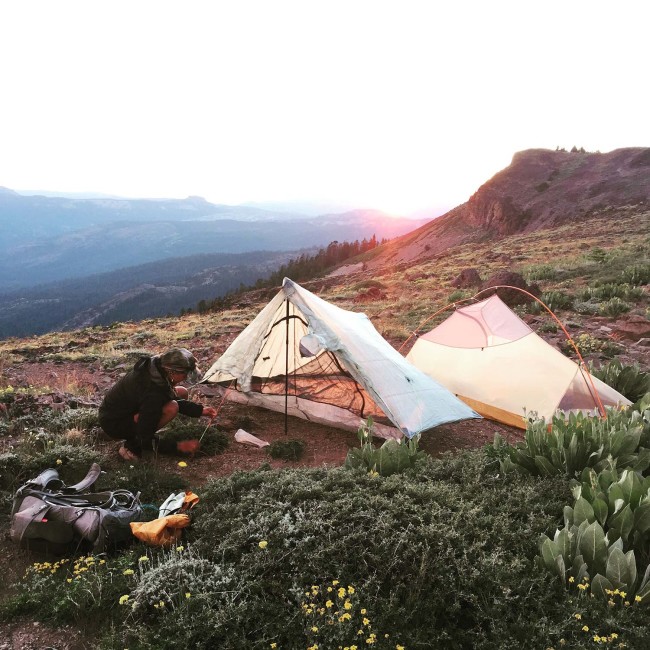 A campspot along the Pacific Crest Trail between Tinker Knob & Donner Pass.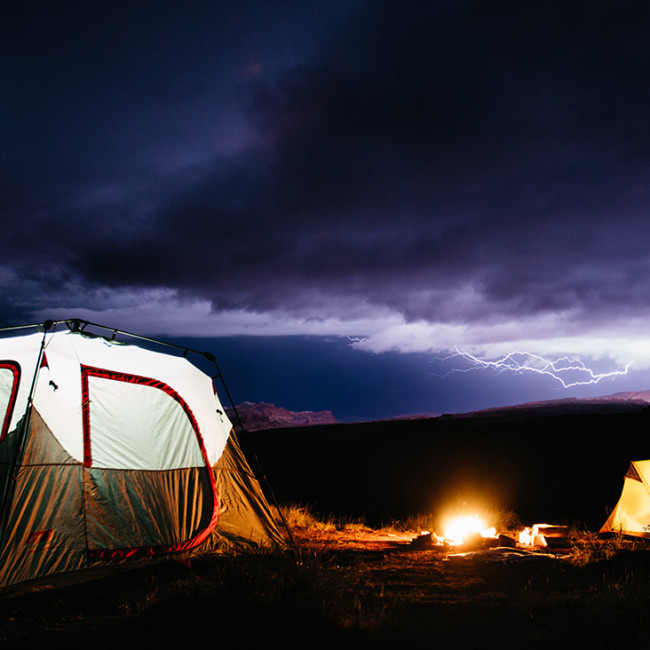 Strong storms are part of the equation at this campspot in Capitol Reef National Park.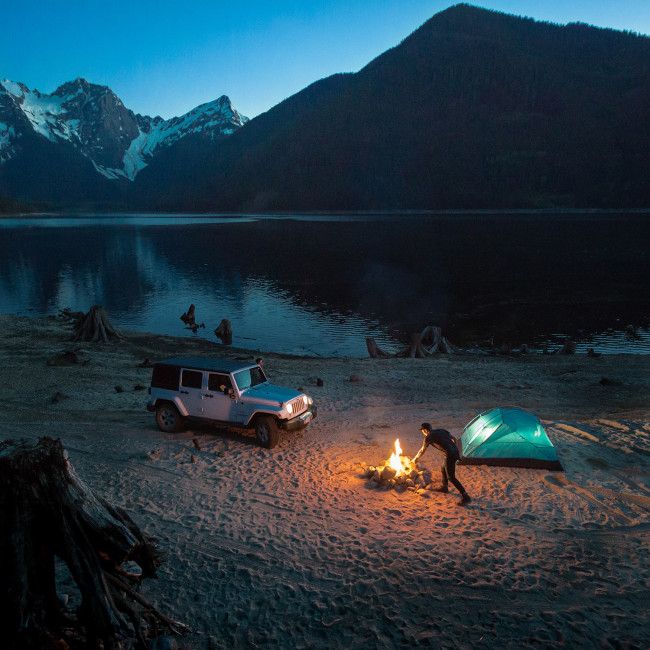 Located in the Skagit Range in the lower mainland of British Columbia, Jones Lake (also known as Wahleach Lake) offers super-scenic camping at the start of the region's efficient hydro-power source.