click photo to see full image
"Shot I took while on a fly fishing trip, barefooted in the river in the middle of the night."
-Jamy Mercier @salomonder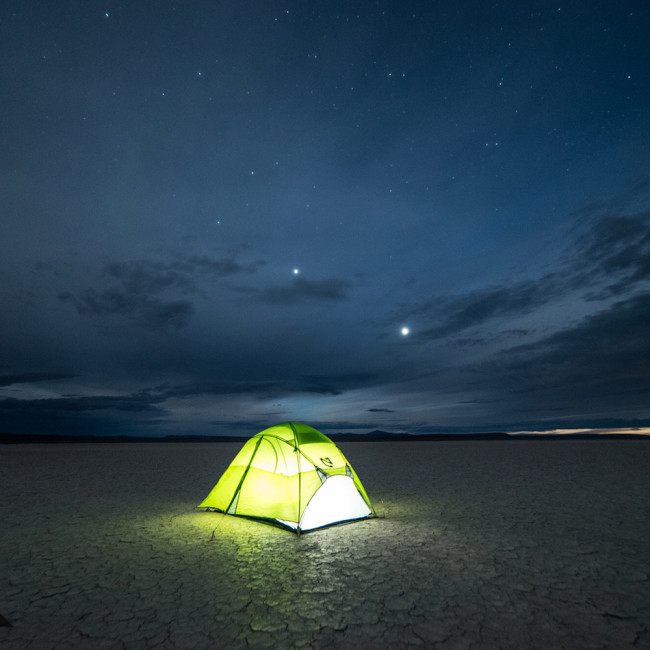 Clear nights complement the camping experience in the vast dry bed of Lake Playa.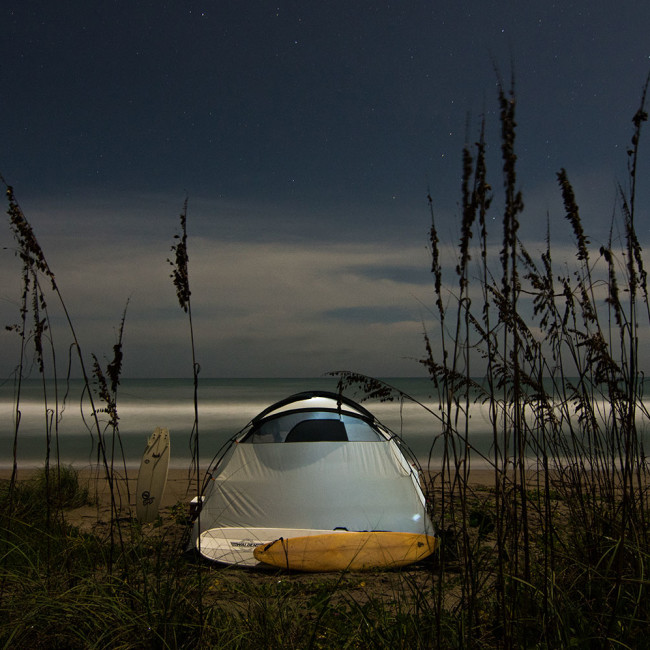 Catching the best morning waves near Fort Pierce means securing a beach campspot late the night before.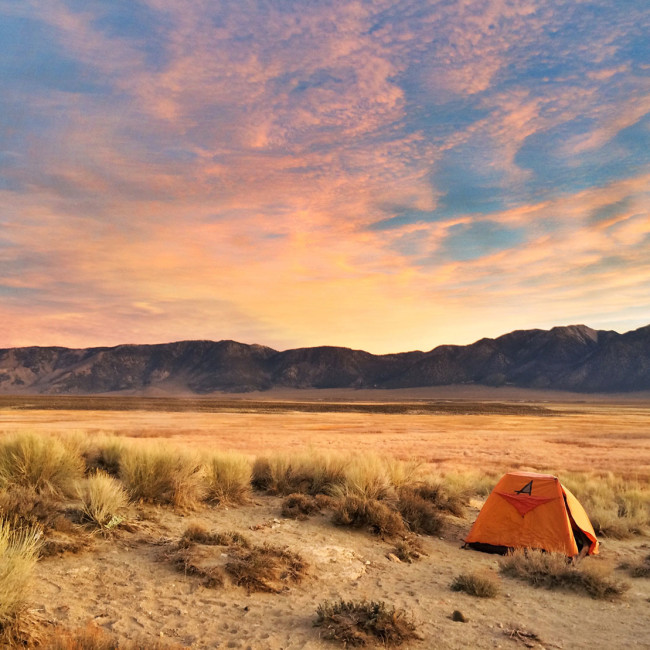 Frosty morning sunrises complement the nearby hot springs at this campspot off Hwy 395.