click photo to see full image
"Shot I took while on a fly fishing trip, barefooted in the river in the middle of the night."
-Jamy Mercier @salomonder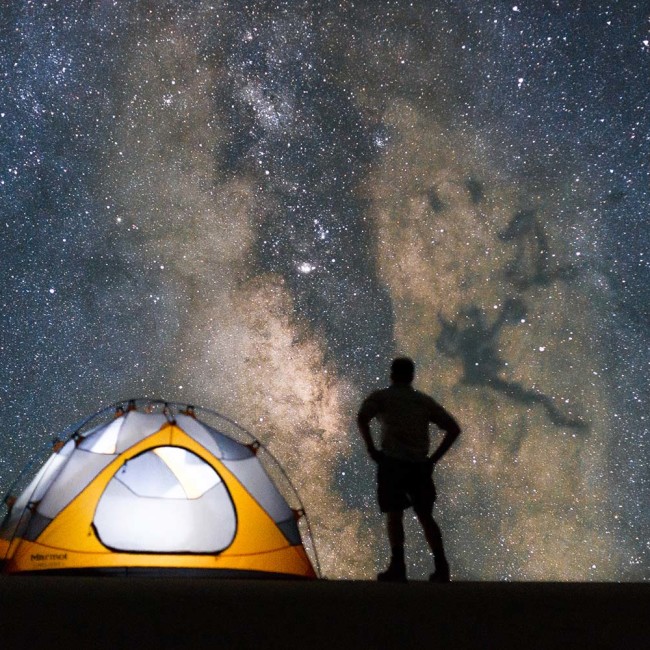 A "star-selfie" that was meant to be at this campspot in Death Valley National Park.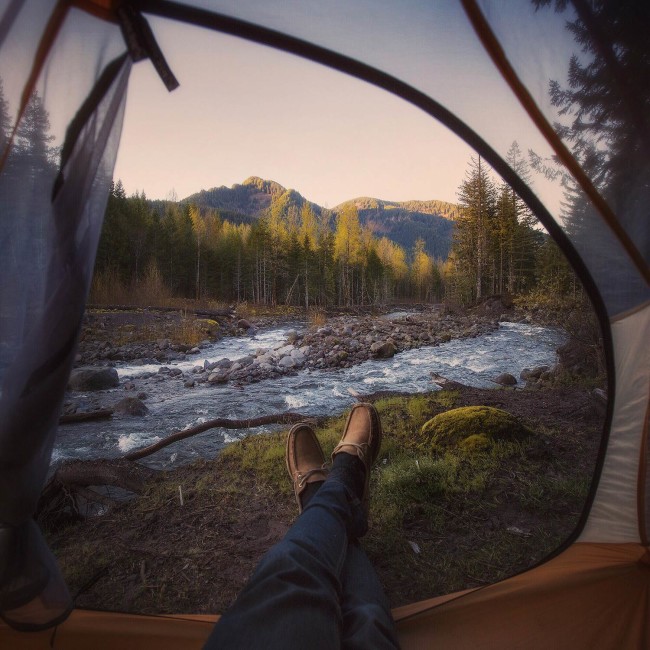 A tentview in Mt. Hood National Forest makes waiting for dry climbing conditions more pleasant.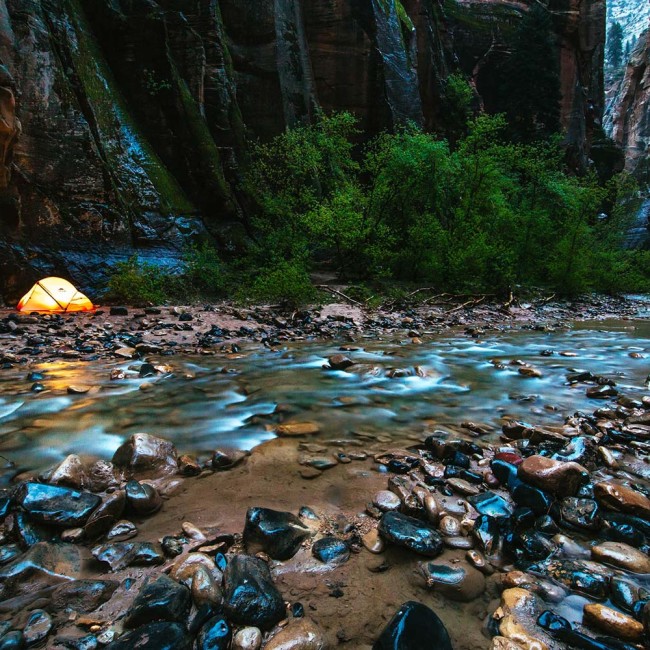 A peek into Campsite #5 deep in the narrows of Zion National Park.