click photo to see full image
"Shot I took while on a fly fishing trip, barefooted in the river in the middle of the night."
-Jamy Mercier @salomonder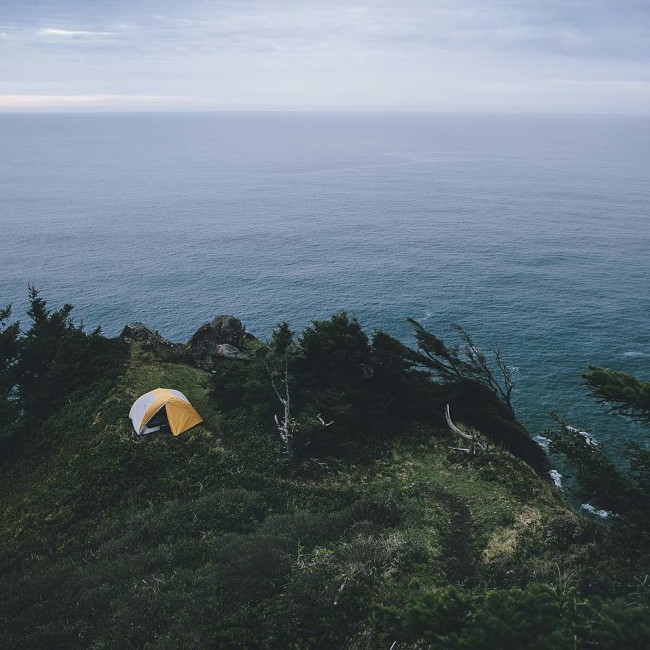 Responsible folks, like Vic and his friend, prove that the best north Oregon coast campspots are those that you have to find and make yourself.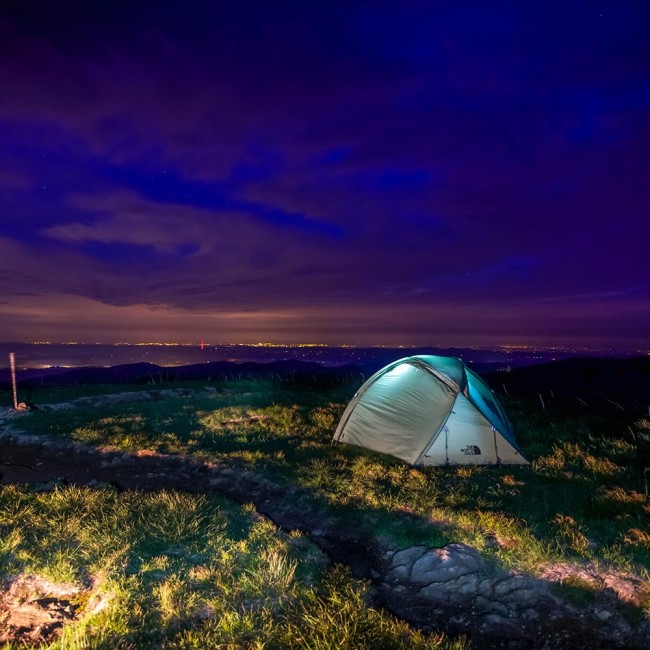 Sometimes, traces of civilization can become impressive scenery out in the distance from an exposed camp spot.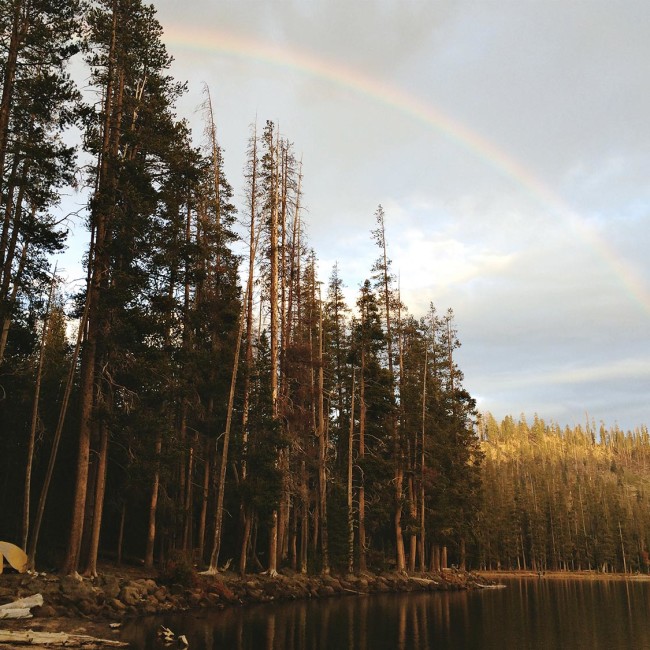 The "lesser" known Lower Twin Lake is a seemingly private camping experience along the trail to the centerpiece of Lassen Volcanic National Park.