click photo to see full image
"The day had finally come. Our roadtrip began at 6am as we set off for Northern California and various spots around Oregon. 
I had grown up in Rhode Island and moved to the SF-Bay Area after my undergraduate degree in Colorado. Having never explored the PNW, I felt like a trip was long overdue to cure a case of wanderlust.
This picture was taken on the first day of our trip after setting up on a forested waterfront of a beautiful lagoon in Humboldt County. It was important that every camp site and location that time was spent in was epic from beginning to end. Mediocre is nothing to settle for - this site brought the goods.
We had a perfect west coast sunset coming down in front of us, while the infamous and beautiful forests of Humboldt stood behind the site. It was the best of both worlds and great way to wind down a day of driving, searching for elk and walking in the sand.
Couldn't have had a better start to a roadtrip that was centered around the natural beauty of Upper Left, USA."
-Michael Battey @shotswithmike
Gear List:
Tent - Eureka Sunriver 3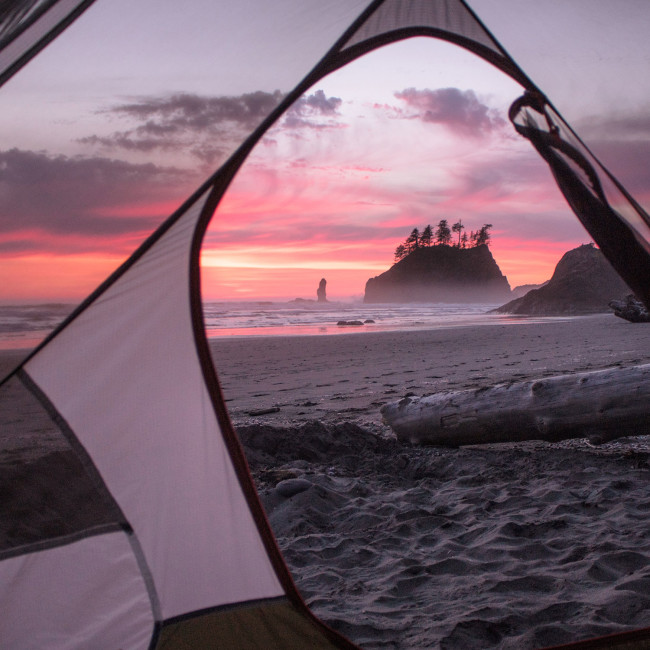 Beach camping in Olympic National Park – if you've done it, then you already know. If you haven't, then picture yourself soaking up that brilliant sunset and you'll be heading to the PNW in no time.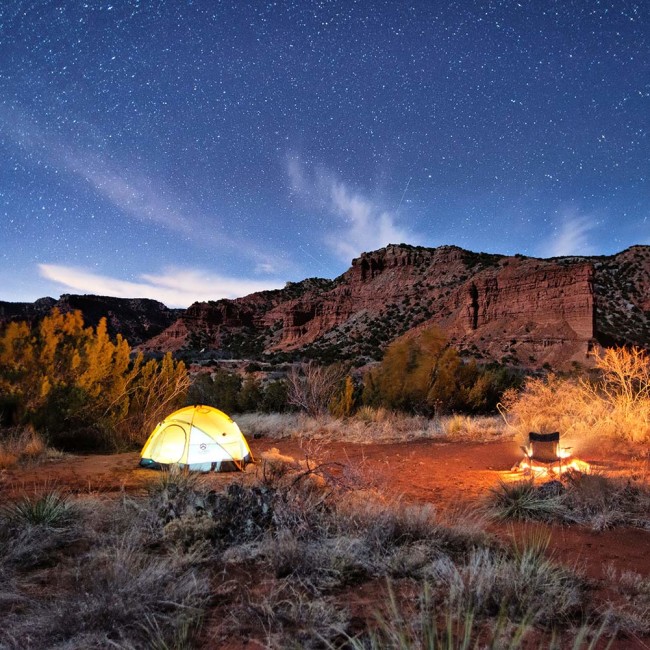 At times it may have more mud than snow, but if winter camping in the South Prong Loop of Caprock Canyon State Park looks this good, then we're all in.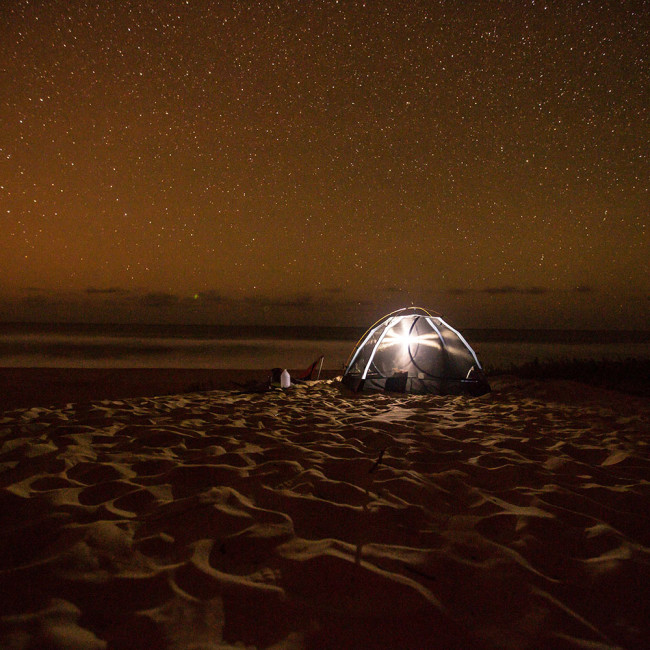 Tough to find where the ocean ends and the stars begin at this campspot in Polihale State Park.