click photo to see full image
"It was my first time up in the Sequoias and probably one of the clearest Milky Way I have ever seen.
My boyfriend and I had heard about a meteor shower happening in the next view days so we knew the sky would be beautiful. We stayed up late enough to see the Milky Way come out from behind the mountain and it was well worth the wait."
Gear List:
Camera - Nikon D600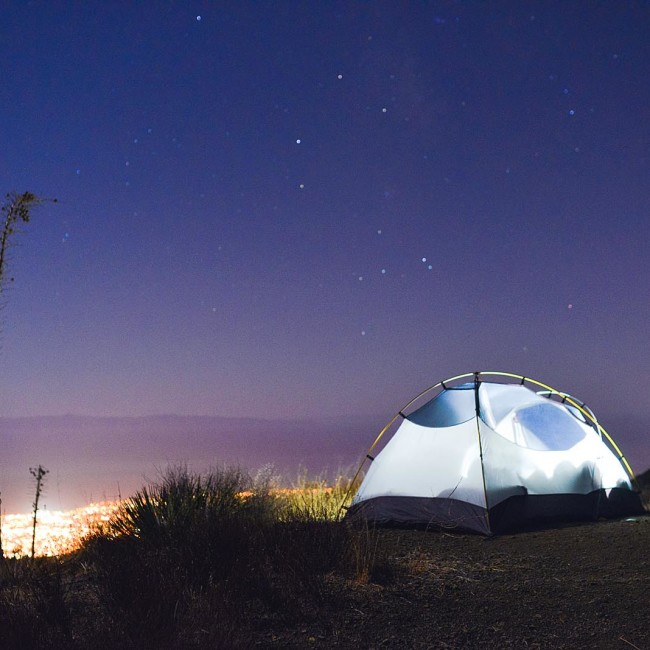 Great camp spots can be anywhere, even in full view of civilization. Blake sent us this photo of his setup looking over Santa Barbara and we hope his lady-friend was as psyched about it as we are.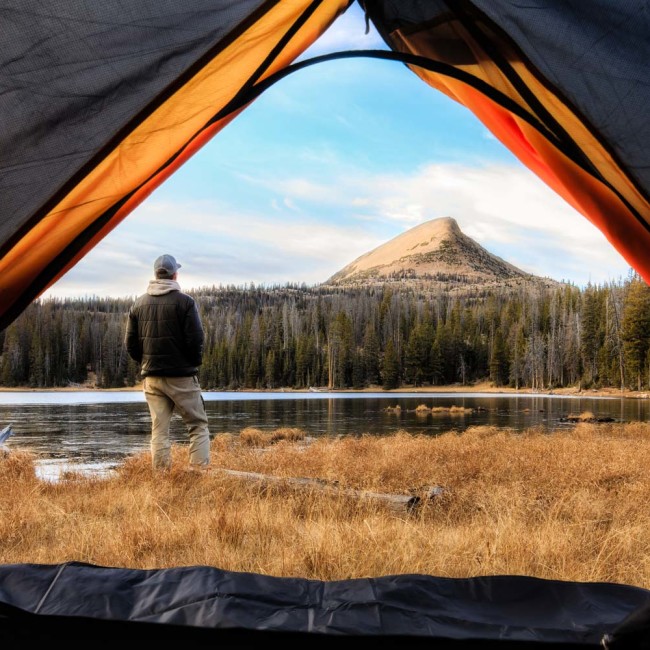 The trails embedded within Uinta have several options for hiking with plenty of terrain to rest for the day or night.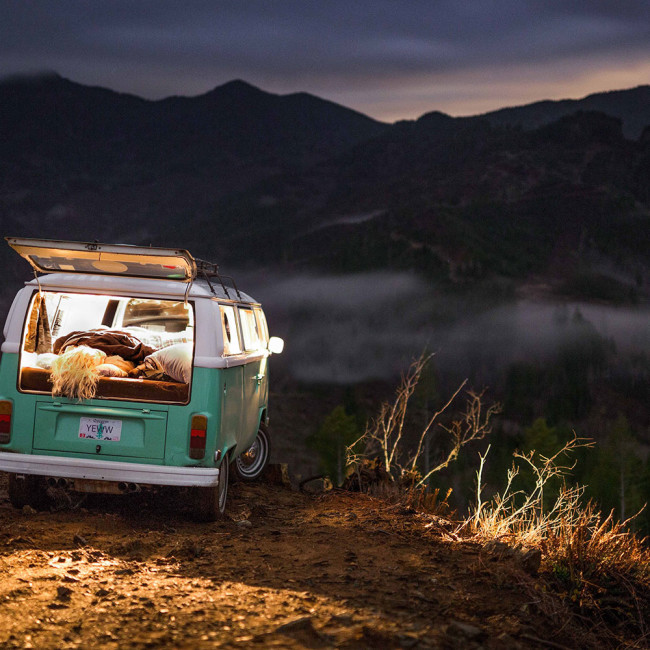 It's a slight bummer when the reverse gear of your 1975 VW Bus craps out while parked near a steep drop-off, but at least you can still camp out in it while waiting for the overall situation to improve.