click photo to see full image
"My best friend and I were backpacking over Memorial Day 2015. The night before we'd camped at Snag Lake, made a detour to the Cinder Cone in the morning, and ended up at Lower Twin Lake.
It was early in the season so there were still tons of downed trees and debris everywhere but this little spot happened to fit our tent.
It was so quiet and pristine."
-Paulina Dao @paulinadao
Gear List:
Tent - REI Half Dome 2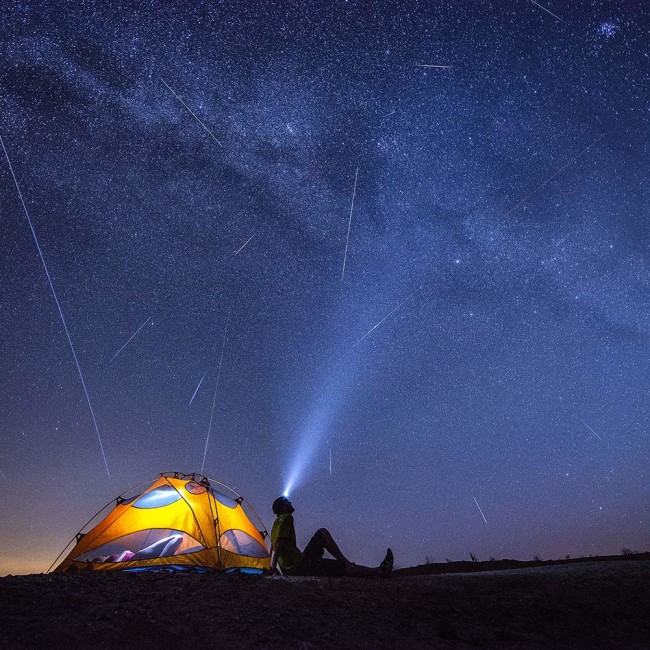 The Slot Canyon at Anza-Borrego State Park was an optimal campspot for viewing the Perseids Meteor shower.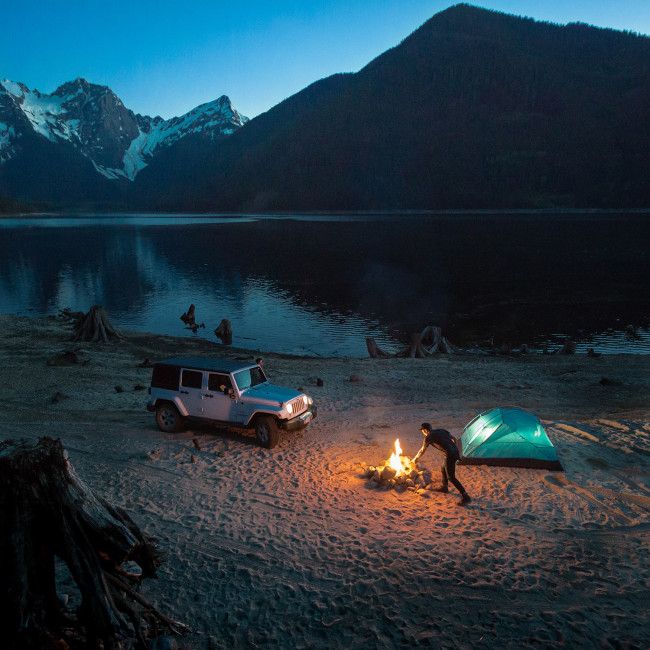 Located in the Skagit Range in the lower mainland of British Columbia, Jones Lake (also known as Wahleach Lake) offers super-scenic camping at the start of the region's efficient hydro-power source.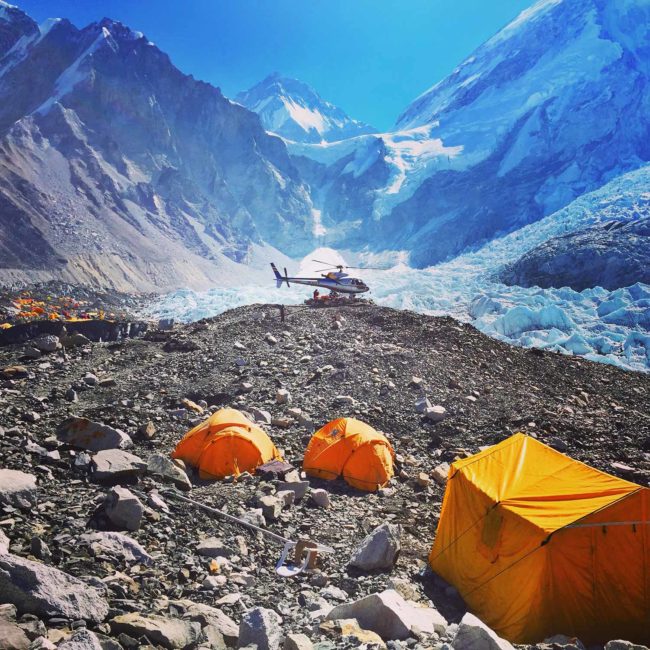 17,000ft. up atop Khumba Glacier is where you'll find Everest Base Camp – a place teeming w expedition members in excitement at their chance to climb the Earth's highest peak