click photo to see full image
"My best friend and I were backpacking over Memorial Day 2015. The night before we'd camped at Snag Lake, made a detour to the Cinder Cone in the morning, and ended up at Lower Twin Lake.
It was early in the season so there were still tons of downed trees and debris everywhere but this little spot happened to fit our tent.
It was so quiet and pristine."
-Paulina Dao @paulinadao
Gear List:
Tent - REI Half Dome 2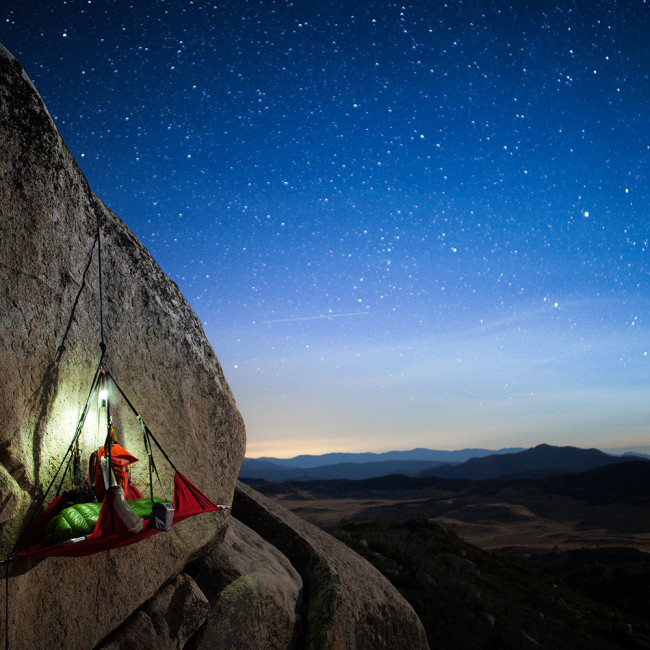 Portaledge camping defines living life on the edge – well technically off the edge, and can be a normal part of the outdoor experience for those in the climbing community.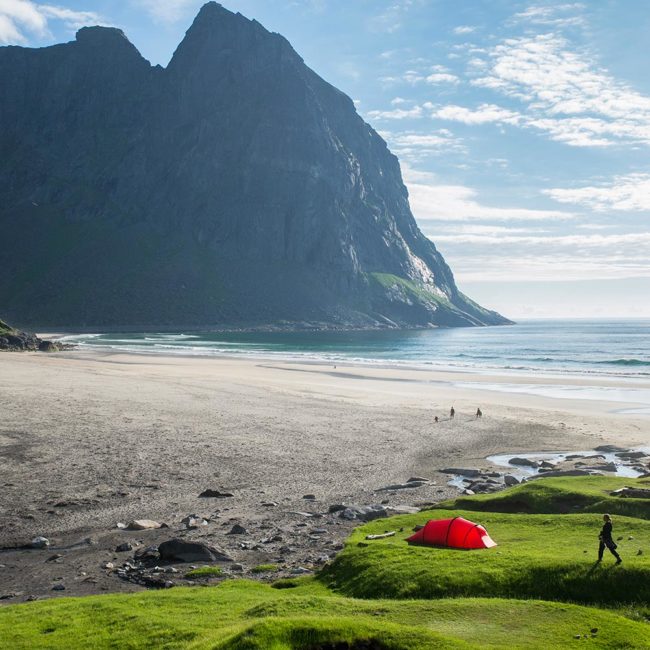 "It was 10pm when I took this photo of our campspot for the night. The amount of sun makes it seem like mid-day, but that's normal when you're camping 'North of the Sun'."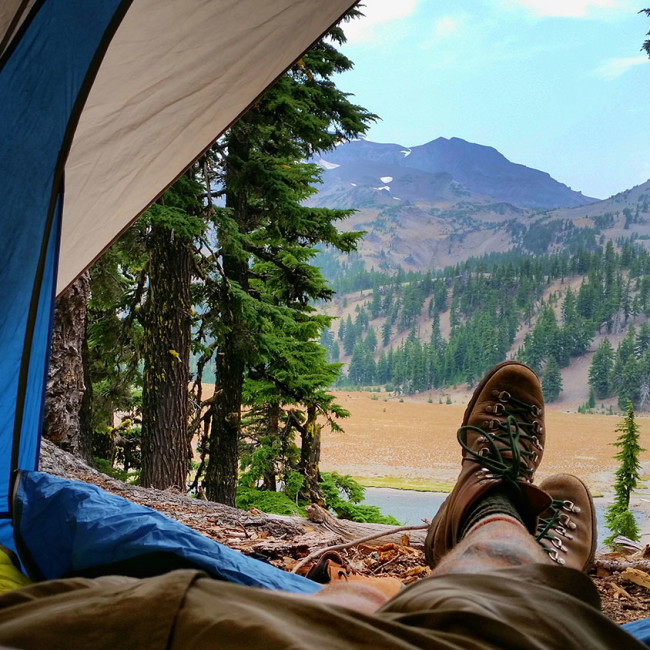 Campers and climbers alike know that Moraine Lake has the best camping outside South Sister, OR.