click photo to see full image
"I only had one night at Crater Lake and was hoping to find the iconic gnarled bristlecone pine tree which overlooks the lake that I've seen in so many photos, but after about an hour of climbing up the ridge looking for it and not finding it, I knew I couldn't go further to find it and then make the trek again with 50+lbs of camera and camping gear.
So I settled for a spot that was still a good distance up the ridge to set up camp for the night. It was cold and windy, so after I got the cameras started on a couple of timelapses, I went back into the tent and slept for several hours until I woke up to a beautiful sunrise over the lake."
-Shane Black @shanemichaelblack
Gear List:
Tent - Nemo Losi 3P
Camera - Canon 5D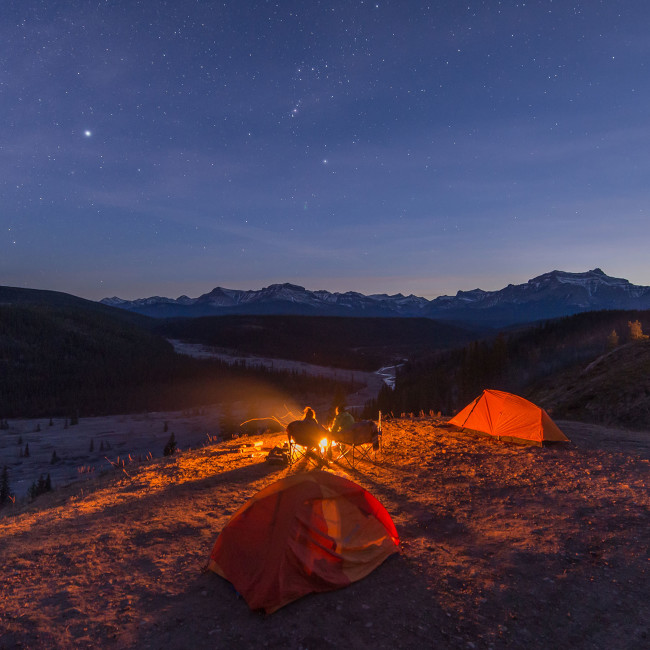 With restrictions to random backcountry camping only, the Ghost River Wilderness Area is an outdoor immersion through rolling tundra, boulder fields, and high alpine lakes.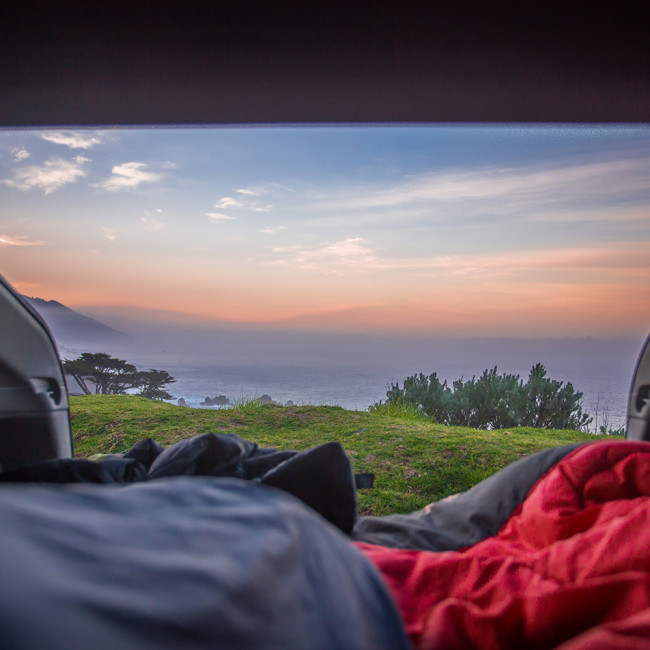 Compact car camping means you can still sleep comfortably along with the gear you actually need, all while taking advantage of the great mileage to get to the best campspots around.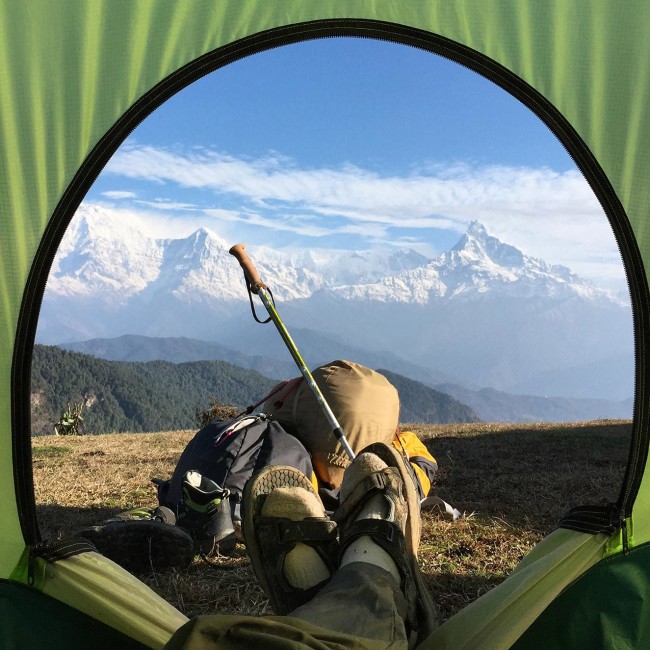 A campspot on Panchase Mountain with the best vantage tentview peering into Nepal.