click photo to see full image
"I only had one night at Crater Lake and was hoping to find the iconic gnarled bristlecone pine tree which overlooks the lake that I've seen in so many photos, but after about an hour of climbing up the ridge looking for it and not finding it, I knew I couldn't go further to find it and then make the trek again with 50+lbs of camera and camping gear.
So I settled for a spot that was still a good distance up the ridge to set up camp for the night. It was cold and windy, so after I got the cameras started on a couple of timelapses, I went back into the tent and slept for several hours until I woke up to a beautiful sunrise over the lake."
-Shane Black @shanemichaelblack
Gear List:
Tent - Nemo Losi 3P
Camera - Canon 5D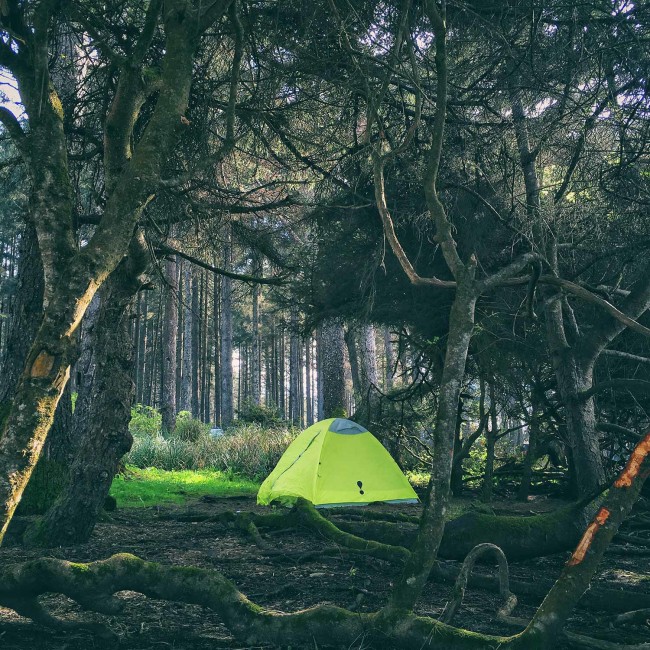 When your campspot is on the forested waterfront of a beautiful lagoon, it's a given that the duration of your stay will be epic from start to finish.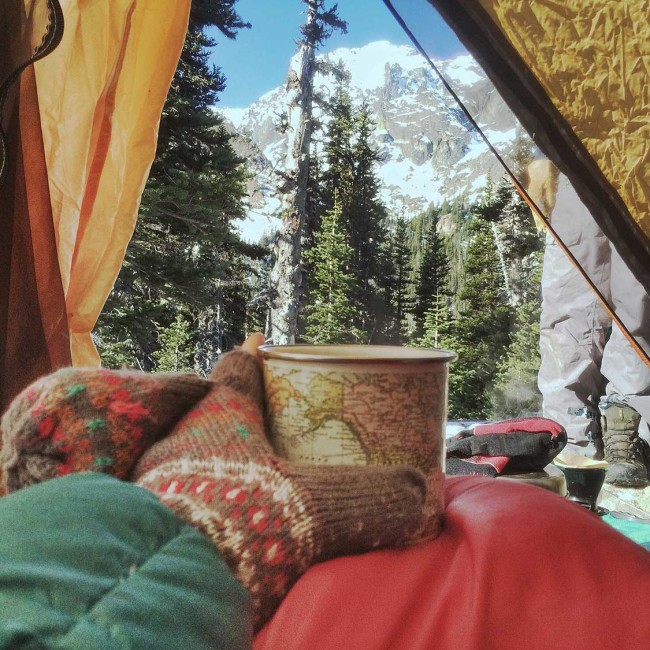 A hot cup of coffee is the perfect compliment to this Royal Basin tentview in Olympic National Park.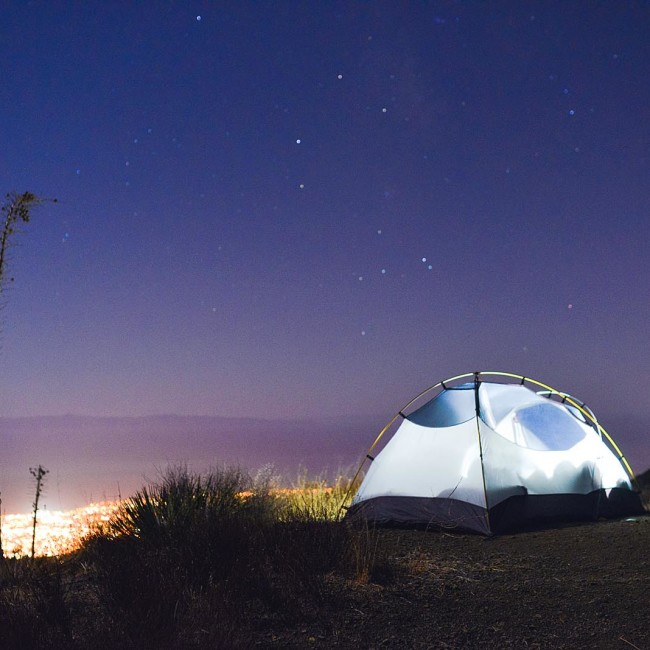 Great camp spots can be anywhere, even in full view of civilization. Blake sent us this photo of his setup looking over Santa Barbara and we hope his lady-friend was as psyched about it as we are.