click photo to see full image
"The View Campground is very easy to find - it's right next to the Monument Valley visitor center and hotel lodge.
The campground is a short hike down some sand dunes where you have plenty of sites to choose from. Be sure to grab some extra blankets to keep warm since campfires are not allowed.
To get the golden light of this photograph make sure to wake up about 45 mins before sunrise, it's totally worth losing a little sleep to watch this. Make sure to have a steady tripod also!
Sit back and take it all in, the views are amazing."
-Kevin Kaminski @kaminskiphotography
Gear List:
Tent - Marmot
Camera - Canon 5DMIII
Lens - Canon 24-105 f4.0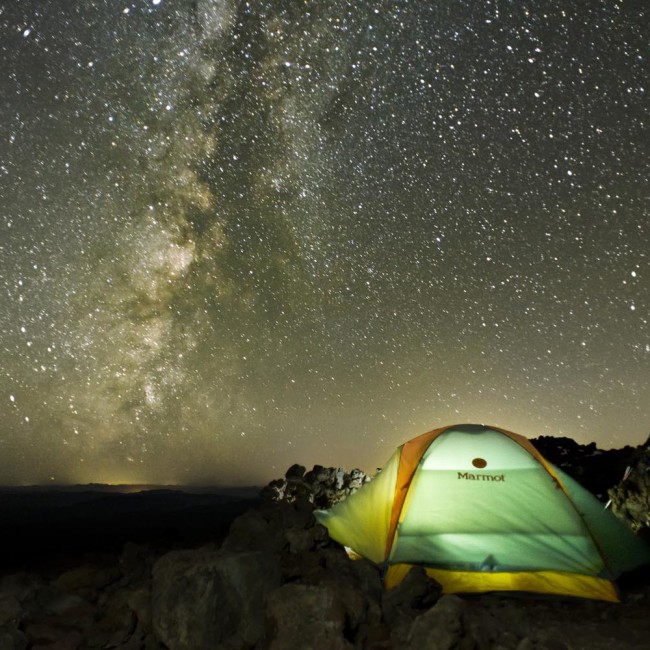 Another incredible shot of the Milky Way taken from a camp spot within the Oregon Cascades.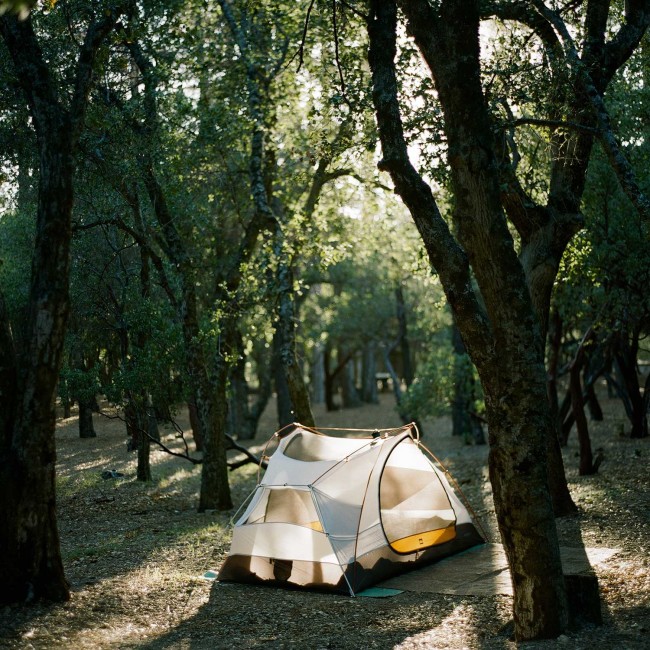 Figueroa campground in Los Padres National Forest is an easy getaway for those in SoCal urban areas.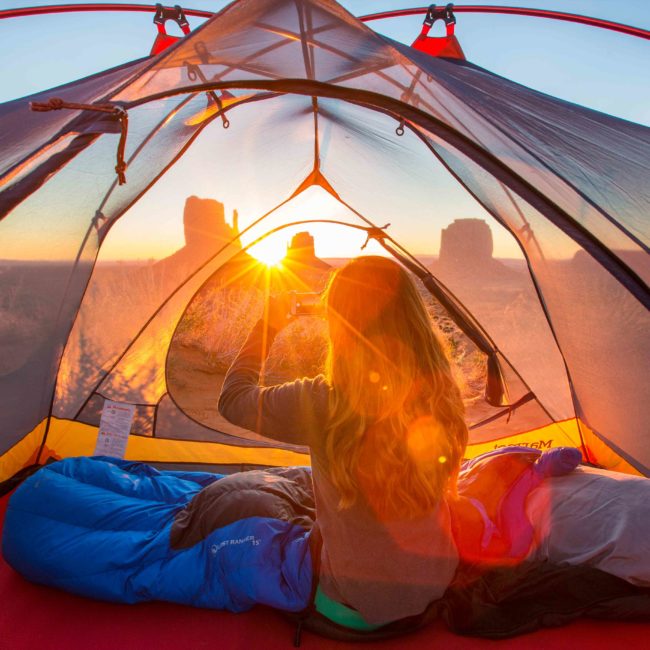 It's totally worth losing some sleep to take in the golden hour of a Monument Valley sunrise.