click photo to see full image
"After a huge wind storm blew through for most of the night, my patience was rewarded with one of the best sunrises I have seen.
It's unbelievable that you can camp here with this view right out of your tent."
-Nick Oman @nickomanphotography
Gear List: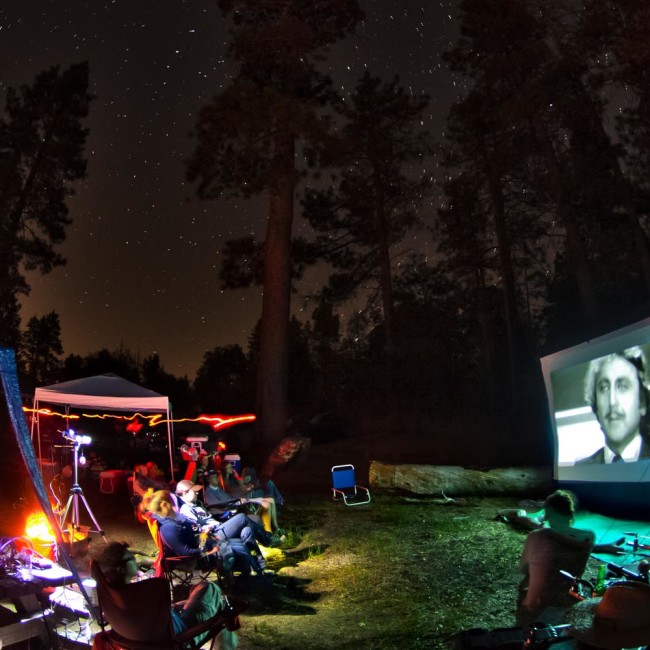 Bryan and his friends take movie night to a whole new level while camping out in the San Bernardino National Forest.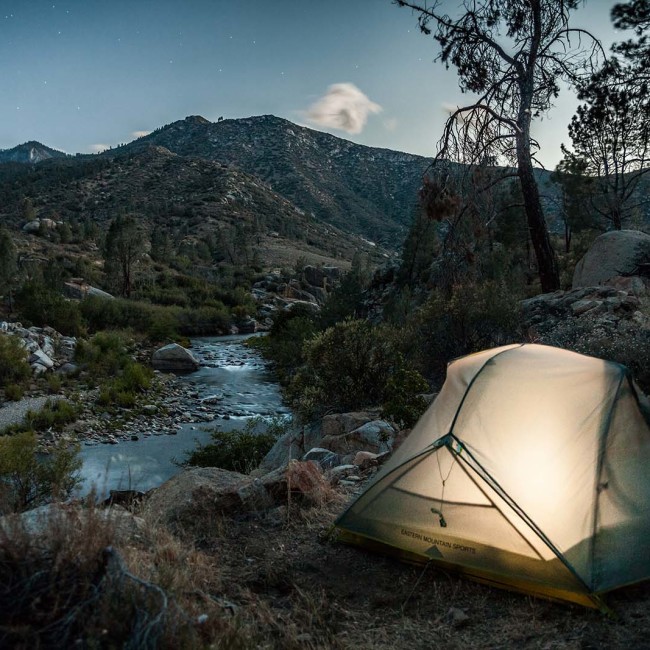 The Kern River flows through the Sierra Nevada mountains and affords a wealth of camping opportunities ranging from developed campgrounds to backcountry dispersed camp spots.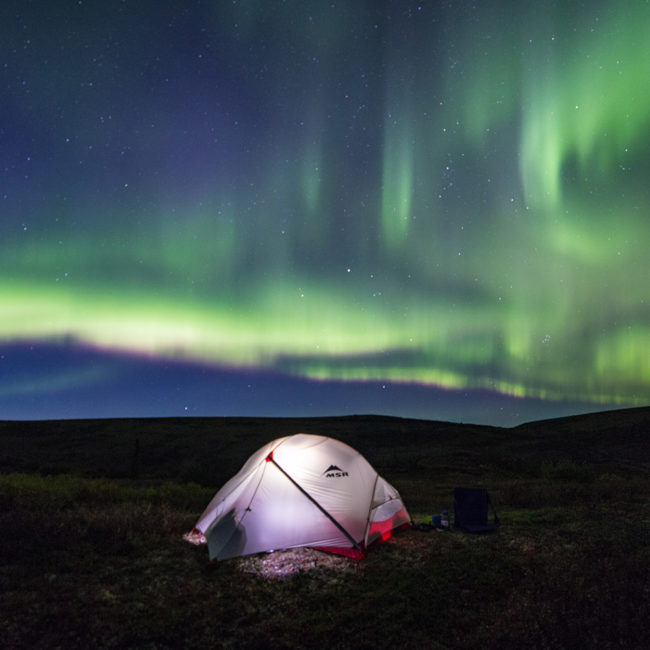 Camping out under the Aurora Borealis up in Denali will always be one of those "holy shi*t" moments we're all looking for in the outdoors.