click photo to see full image
"After a huge wind storm blew through for most of the night, my patience was rewarded with one of the best sunrises I have seen.
It's unbelievable that you can camp here with this view right out of your tent."
-Nick Oman @nickomanphotography
Gear List: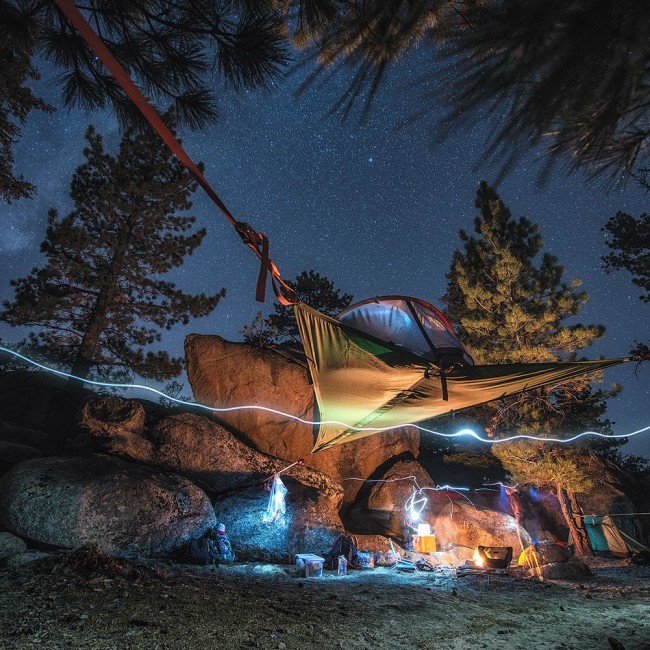 Looks like a fun time at the Holcomb Valley campground in southern California.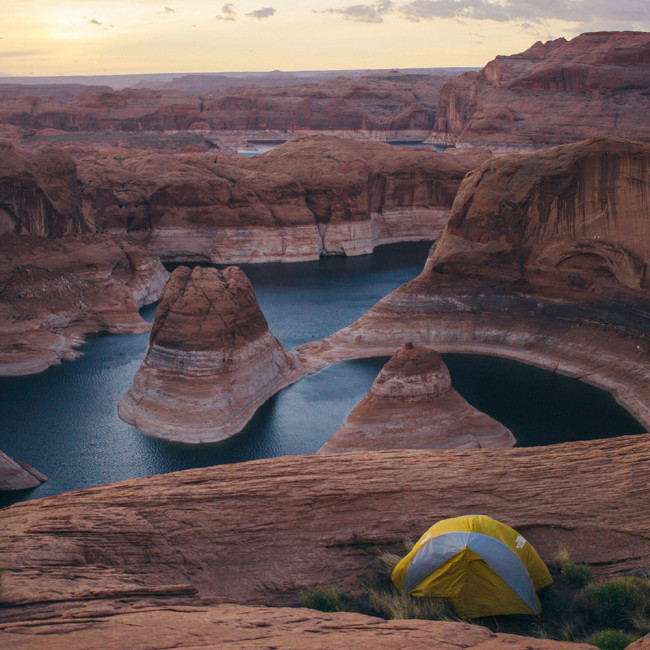 The challenging journey into Reflection Canyon tops off with unrestricted ledge tentspots deep in the Utah backcountry.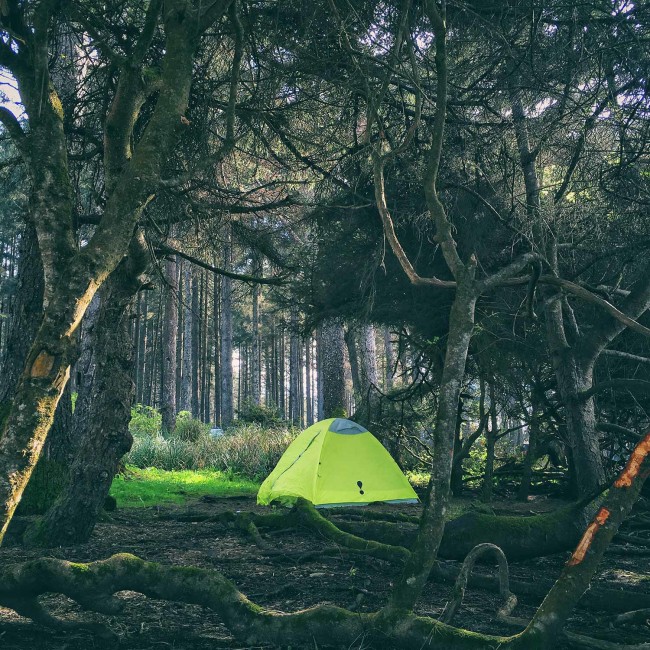 When your campspot is on the forested waterfront of a beautiful lagoon, it's a given that the duration of your stay will be epic from start to finish.