click photo to see full image
"After a huge wind storm blew through for most of the night, my patience was rewarded with one of the best sunrises I have seen.
It's unbelievable that you can camp here with this view right out of your tent."
-Nick Oman @nickomanphotography
Gear List: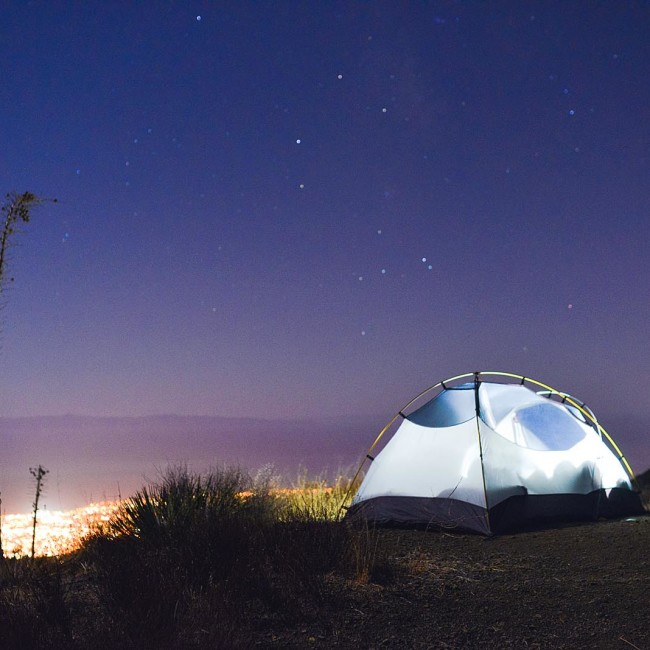 Great camp spots can be anywhere, even in full view of civilization. Blake sent us this photo of his setup looking over Santa Barbara and we hope his lady-friend was as psyched about it as we are.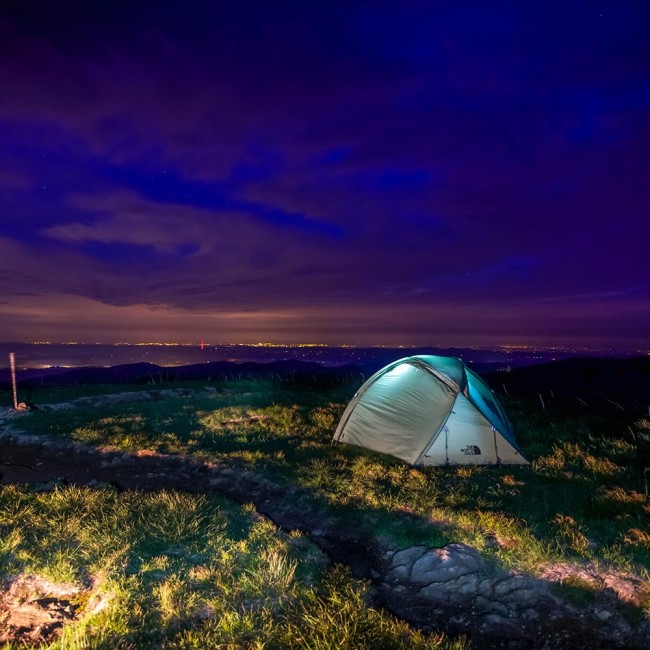 Sometimes, traces of civilization can become impressive scenery out in the distance from an exposed camp spot.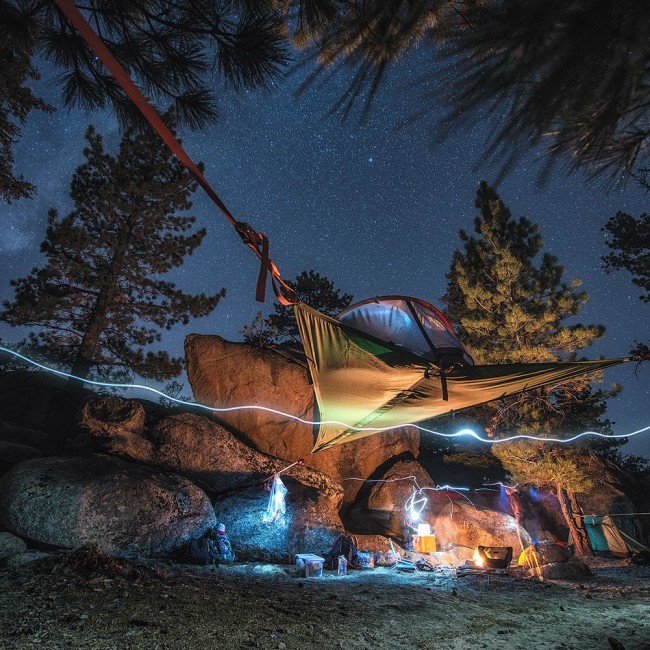 Looks like a fun time at the Holcomb Valley campground in southern California.