click photo to see full image
"After a huge wind storm blew through for most of the night, my patience was rewarded with one of the best sunrises I have seen.
It's unbelievable that you can camp here with this view right out of your tent."
-Nick Oman @nickomanphotography
Gear List: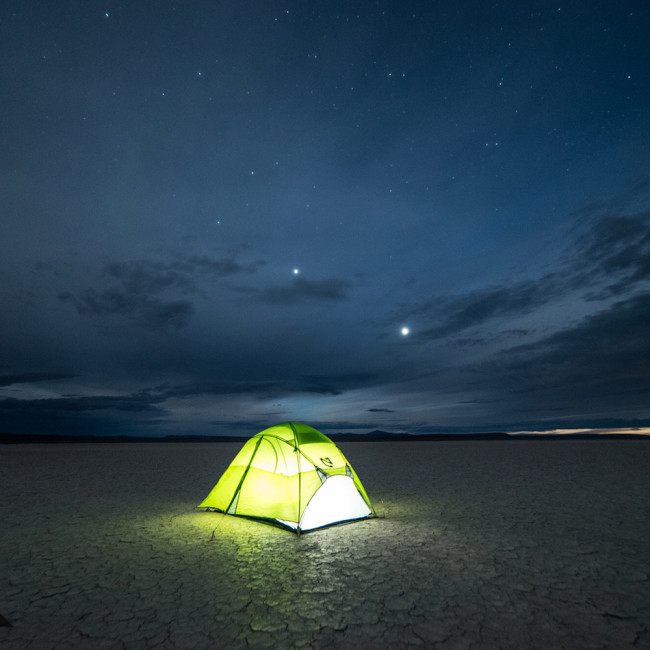 Clear nights complement the camping experience in the vast dry bed of Lake Playa.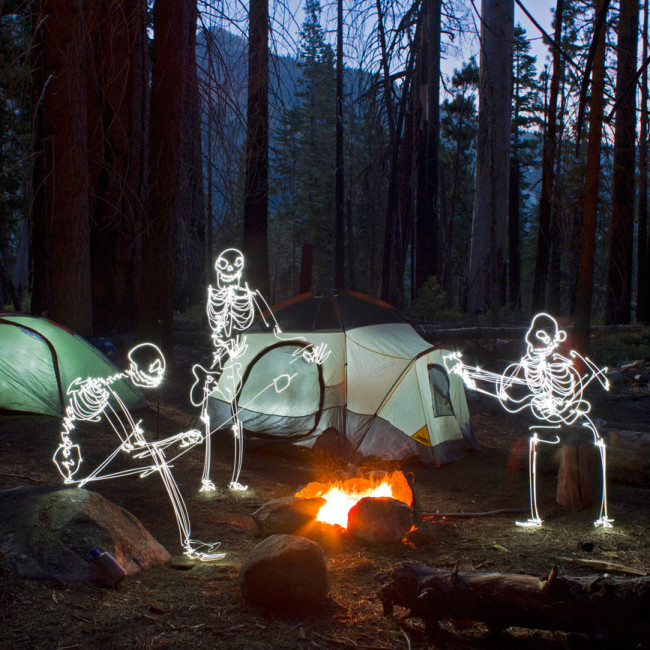 Darren Pearson is a multi-talented artist, and one of those talents is in light-writing. One of his latest creations was made while camping out in Yosemite National Park. This was a 450 second exposure with each character taking between 1-2 minutes to illustrate.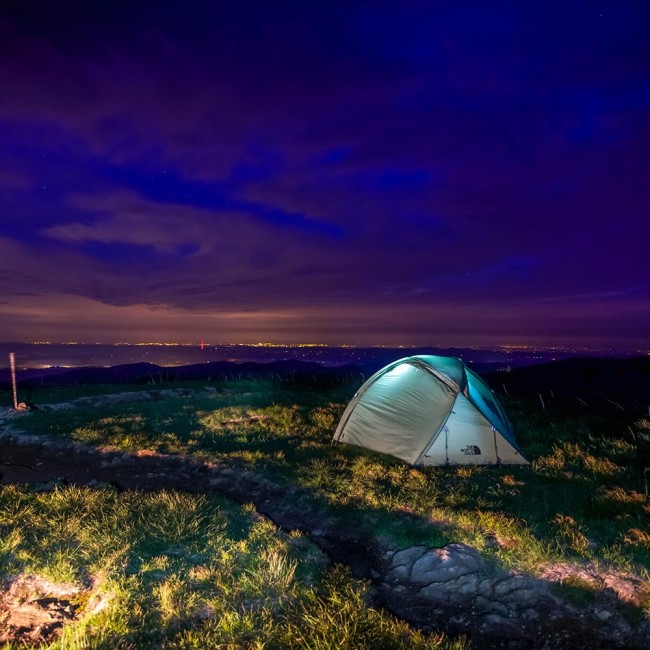 Sometimes, traces of civilization can become impressive scenery out in the distance from an exposed camp spot.