click photo to see full image
"I was beginning to date someone new and wanted a creative and offbeat evening of enchantment to woo her. So I drove her up into the mountains above my town and set up camp on a deserted peak.
The following view ensued."
-Blake Bronstad @posesawkwardly
Gear List:
Tent - Big Agnes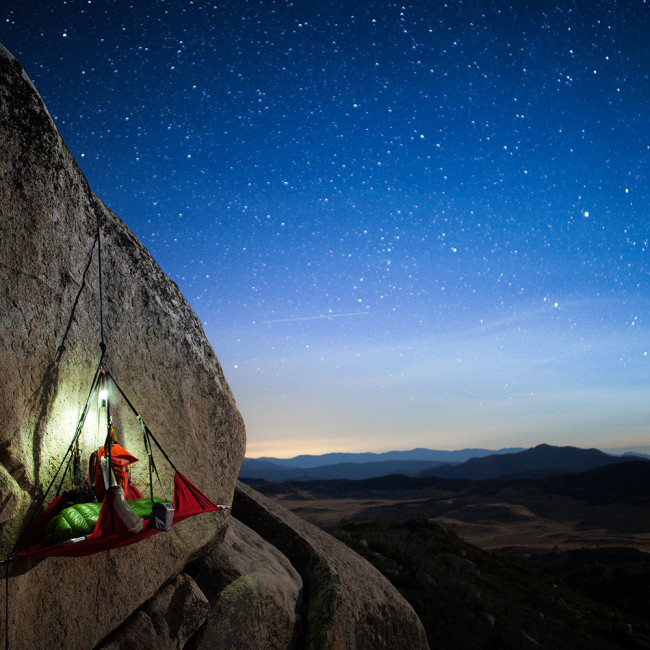 Portaledge camping defines living life on the edge – well technically off the edge, and can be a normal part of the outdoor experience for those in the climbing community.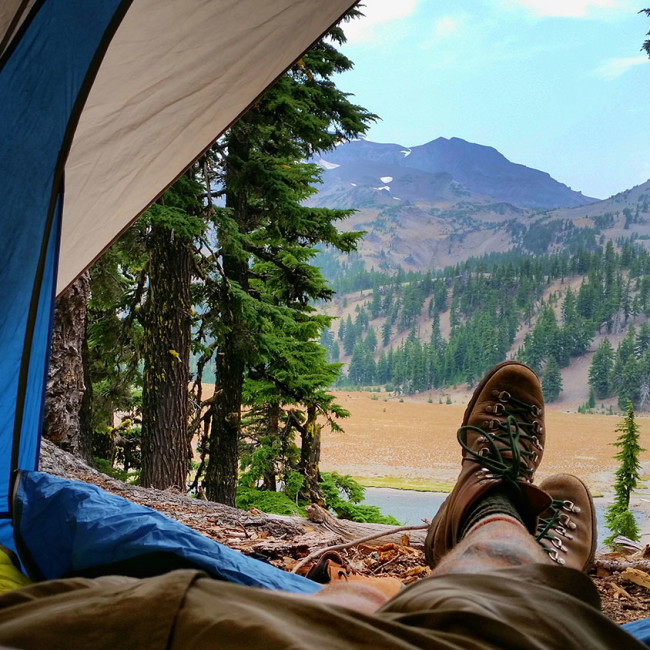 Campers and climbers alike know that Moraine Lake has the best camping outside South Sister, OR.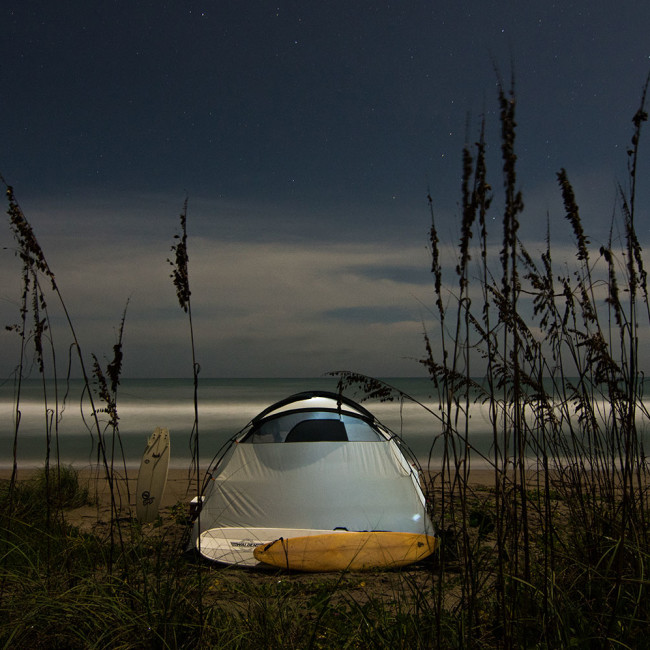 Catching the best morning waves near Fort Pierce means securing a beach campspot late the night before.