click photo to see full image
"I was beginning to date someone new and wanted a creative and offbeat evening of enchantment to woo her. So I drove her up into the mountains above my town and set up camp on a deserted peak.
The following view ensued."
-Blake Bronstad @posesawkwardly
Gear List:
Tent - Big Agnes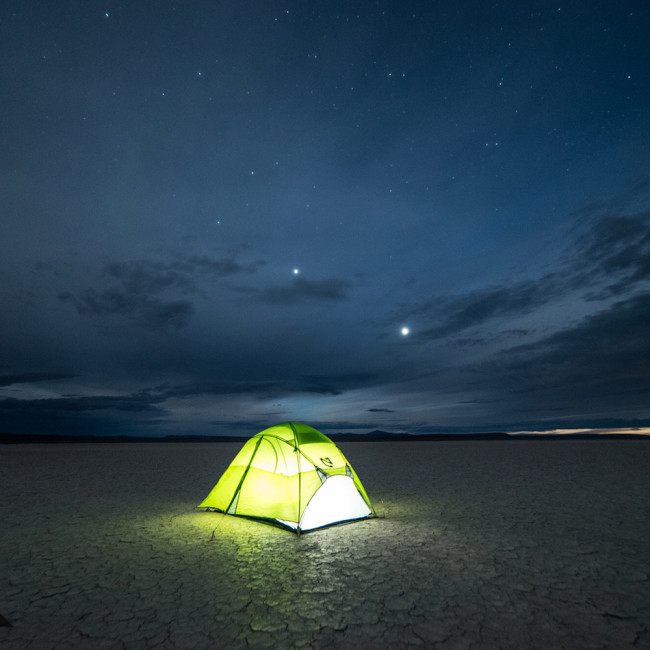 Clear nights complement the camping experience in the vast dry bed of Lake Playa.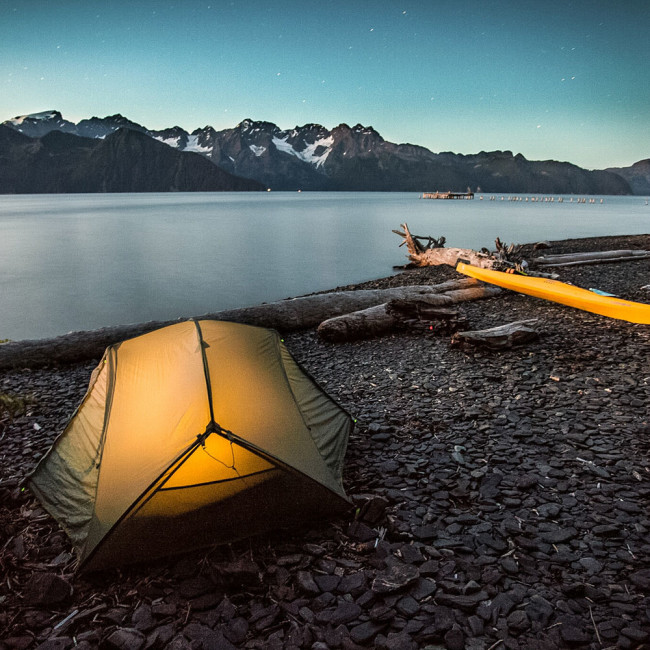 Camping bayside in Alaska is the perfect complement to an overnight sea-kayaking trip around the shale covered, forest-framed beaches of Caines Head.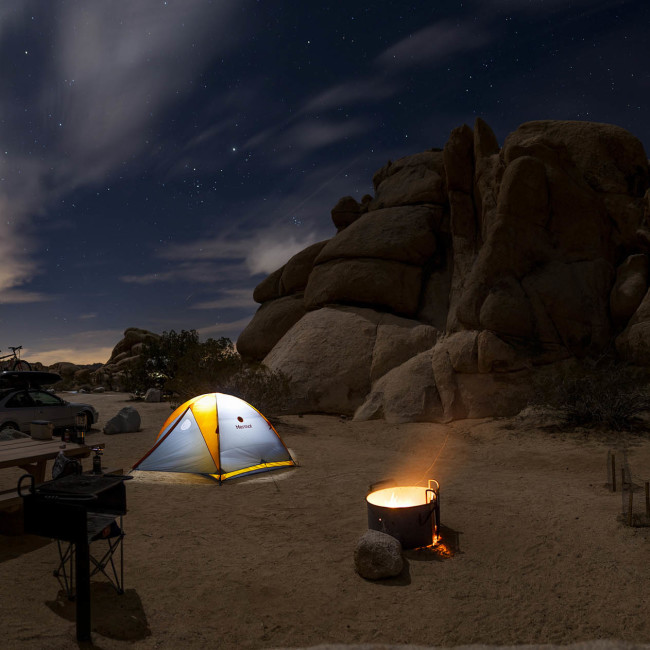 We're not always fond of the rusty-metal fire rings found at established camp spots, but this long-expsoure photo captures the campfire in a dreamlike state.