click photo to see full image
"I was beginning to date someone new and wanted a creative and offbeat evening of enchantment to woo her. So I drove her up into the mountains above my town and set up camp on a deserted peak.
The following view ensued."
-Blake Bronstad @posesawkwardly
Gear List:
Tent - Big Agnes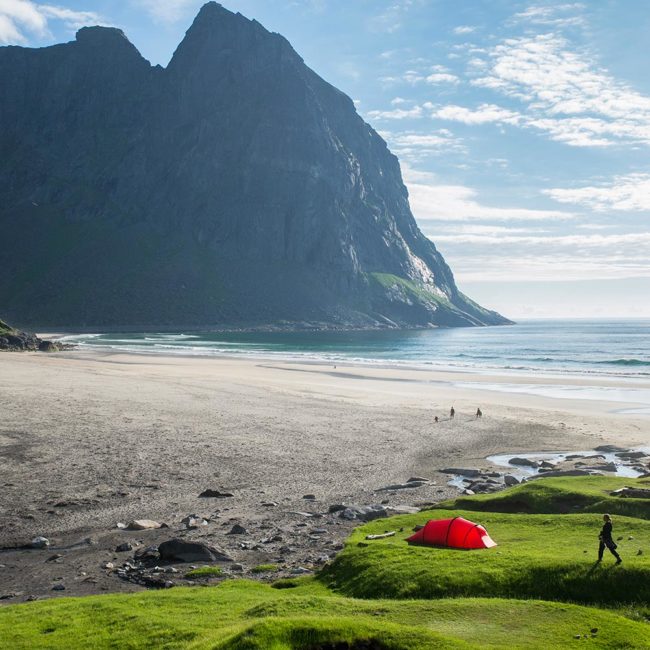 "It was 10pm when I took this photo of our campspot for the night. The amount of sun makes it seem like mid-day, but that's normal when you're camping 'North of the Sun'."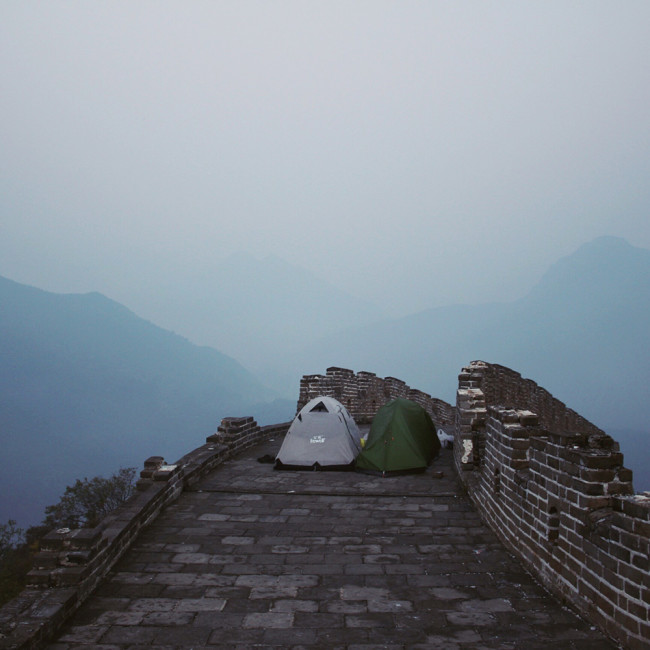 Those seeking an "alternative" campspot can find rest for a night on the Great Wall of China near the town of Huanghuacheng.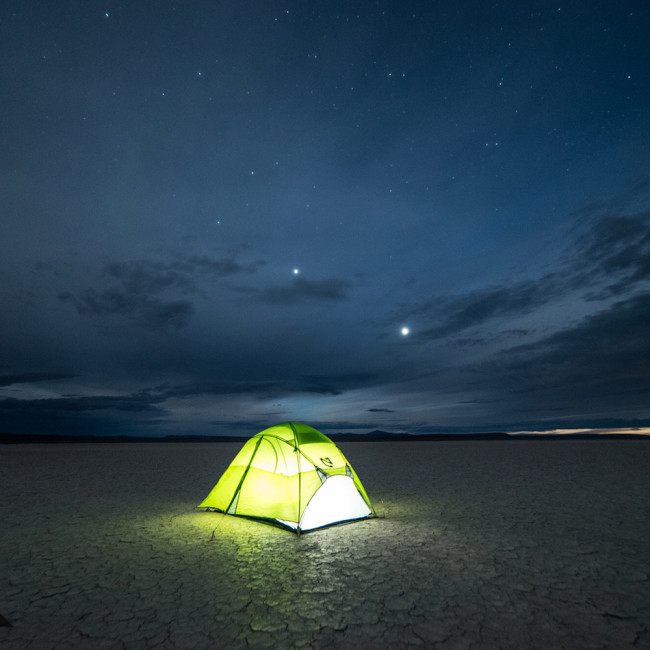 Clear nights complement the camping experience in the vast dry bed of Lake Playa.