click photo to see full image
"After off-roading for about two hours, a friend and I found the road at a dead end on the edge of an incredible canyon. The firepit was already built and we decided to camp on the edge.
The most insane spot I have EVER camped."
Gear List:
Tent - Nemo Asashi 4p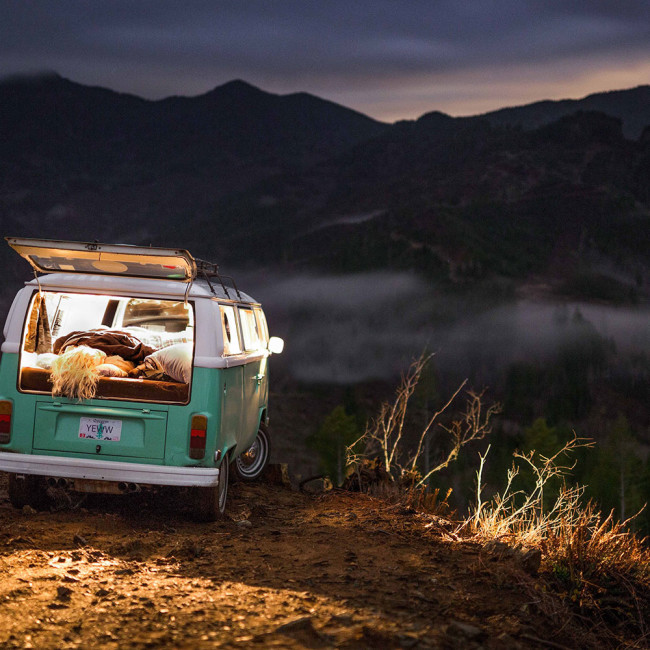 It's a slight bummer when the reverse gear of your 1975 VW Bus craps out while parked near a steep drop-off, but at least you can still camp out in it while waiting for the overall situation to improve.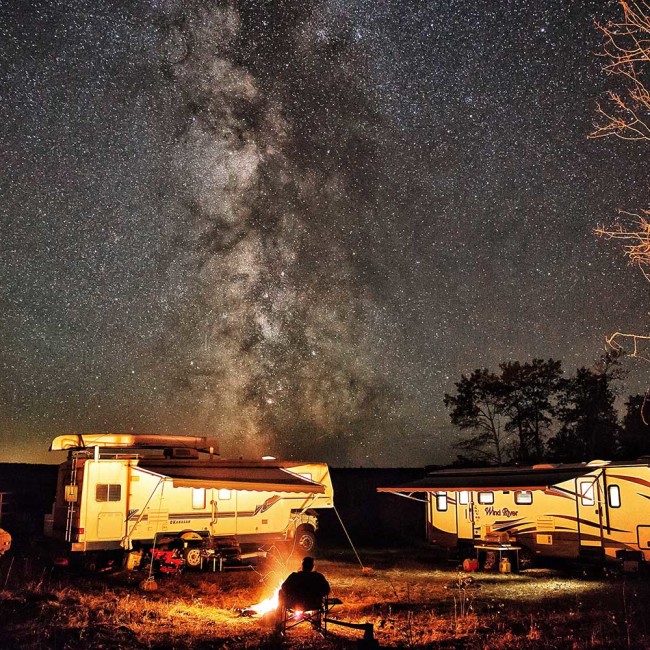 Can't deny the convenience that a RV brings to the table when the camping conditions are just right.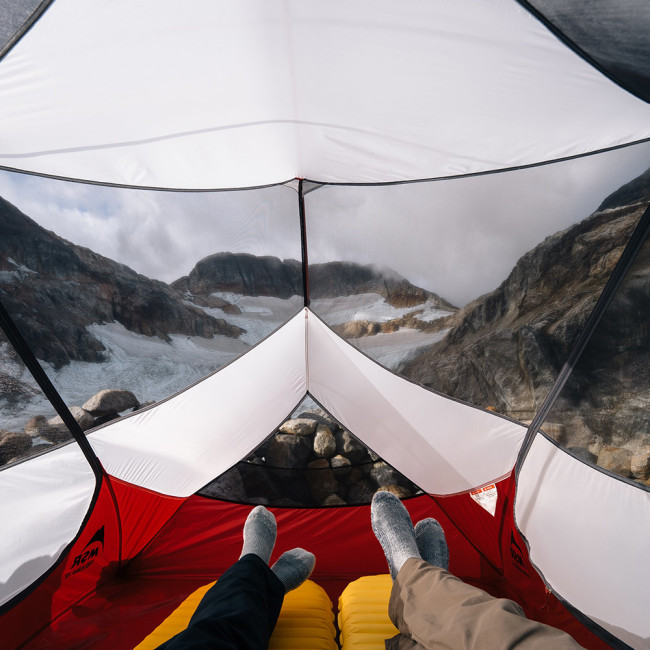 An intense tentview staring straight up at Colonial Glacier in the North Cascades.