click photo to see full image
"We wanted to spend New Years in a place we would never forget. So we hiked up a snowy slope, which towered above the Lauchernalp and gave us an amazing view of the Bietschorn Mountain.
The sky was perfectly clear and we were able to see numerous stars and constellations. As the clock struck midnight, firework shows commenced all around us showering the sky with golds, reds, blues, and greens.
We spent the rest of the night camping on top of the peak, providing us an incredible start to 2014."
-Matteo Trachsel @matteo__14
Gear List:
Tent - Big Agnes Jack Rabbit SL2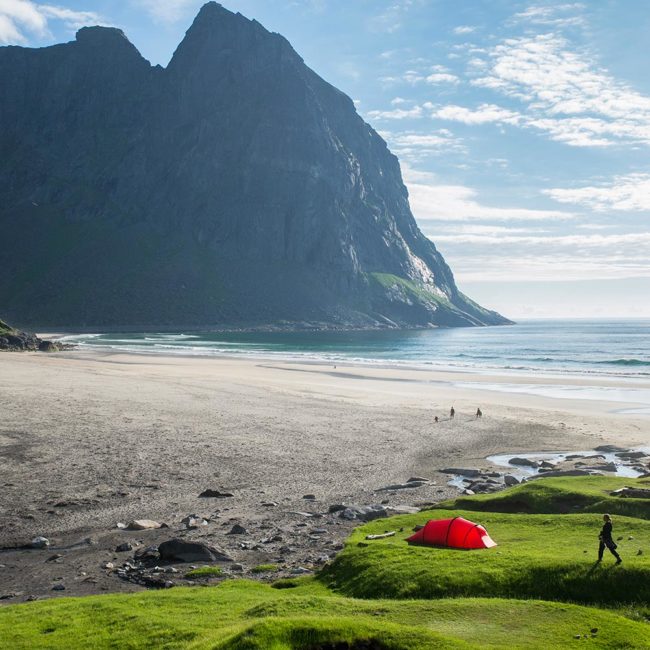 "It was 10pm when I took this photo of our campspot for the night. The amount of sun makes it seem like mid-day, but that's normal when you're camping 'North of the Sun'."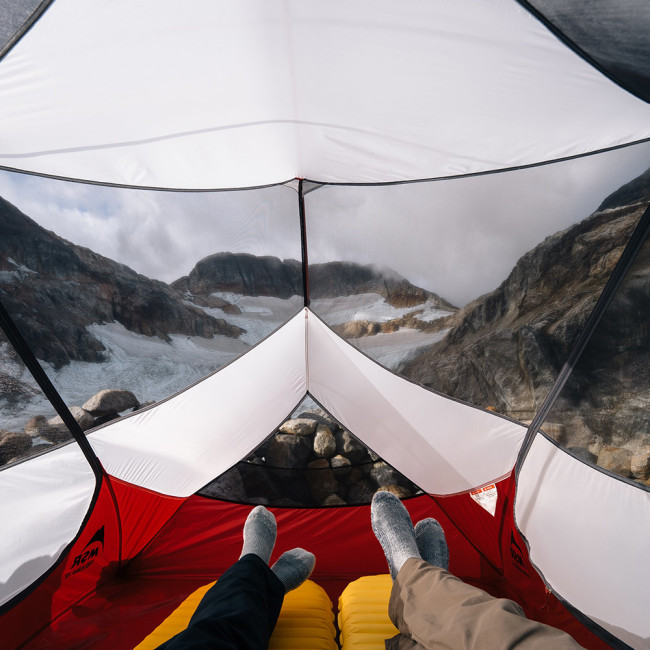 An intense tentview staring straight up at Colonial Glacier in the North Cascades.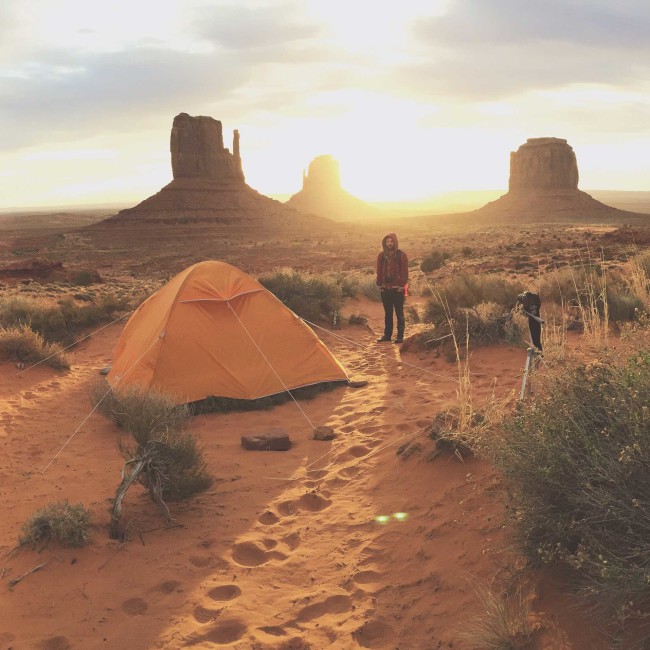 Camping in Monument Valley puts you in the front row to enormous rock features, cliffs, and the famous pair of buttes with "thumb" outcrops known as The Mittens.