click photo to see full image
"I stayed in Joshua Tree for 3 days early in the spring of 2013.
I was lucky enough to have a full moon and a beautiful campsite so I decided to try for one of those "glowing tent" shots."
Gear List:
Tent - Marmot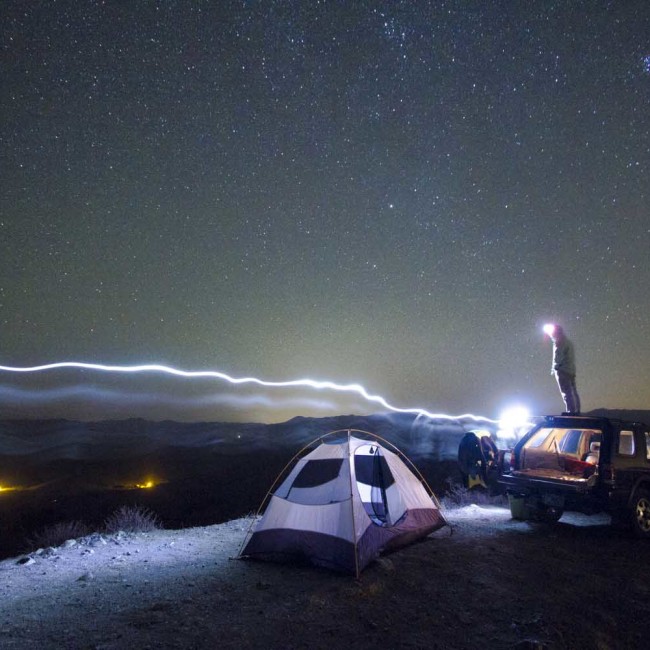 Here's a frame from Dustin's time-lapse video as he and his buddy set out to capture the stars over the central coast of California.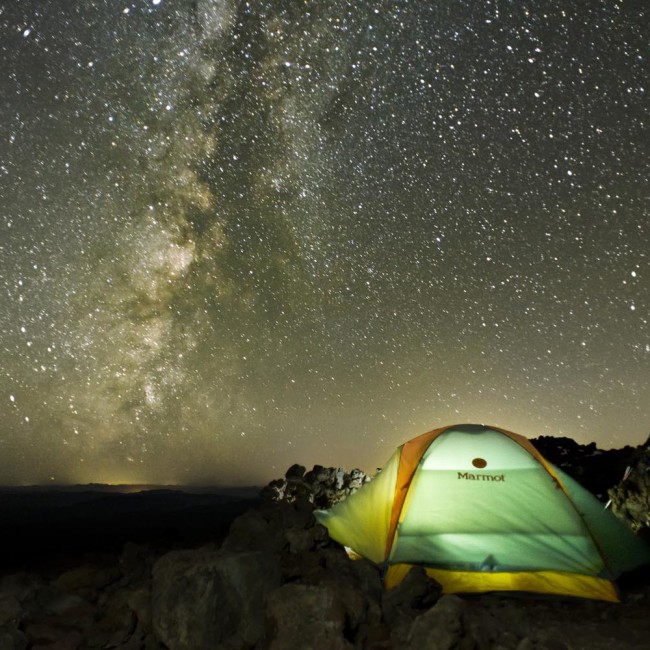 Another incredible shot of the Milky Way taken from a camp spot within the Oregon Cascades.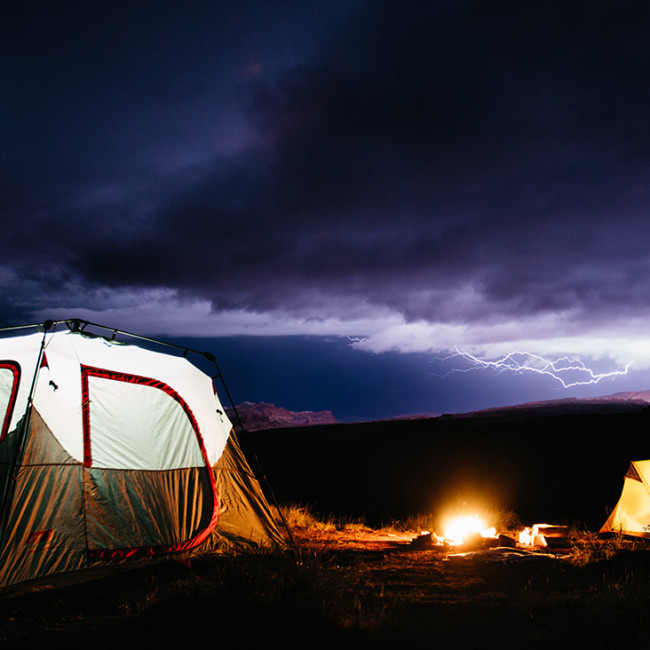 Strong storms are part of the equation at this campspot in Capitol Reef National Park.