click photo to see full image
"I stayed in Joshua Tree for 3 days early in the spring of 2013.
I was lucky enough to have a full moon and a beautiful campsite so I decided to try for one of those "glowing tent" shots."
Gear List:
Tent - Marmot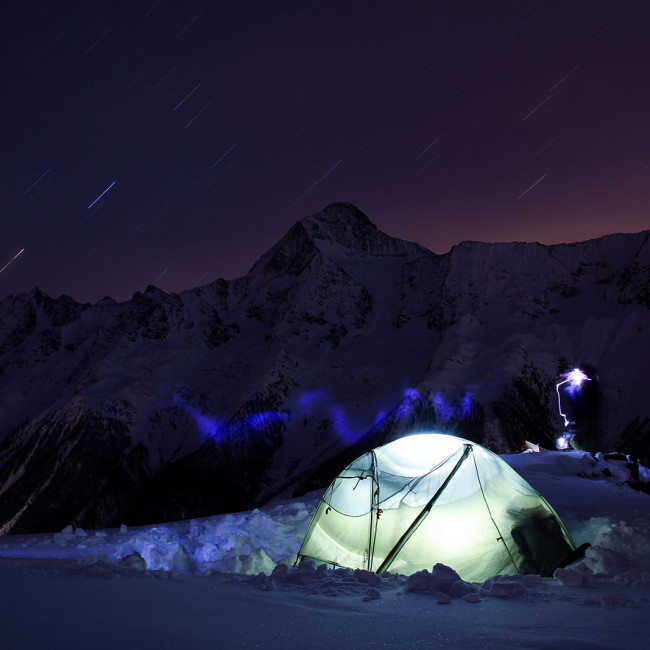 We can't think of a better way to kick off the New Year than at a campspot like this, high above Lauchernalp.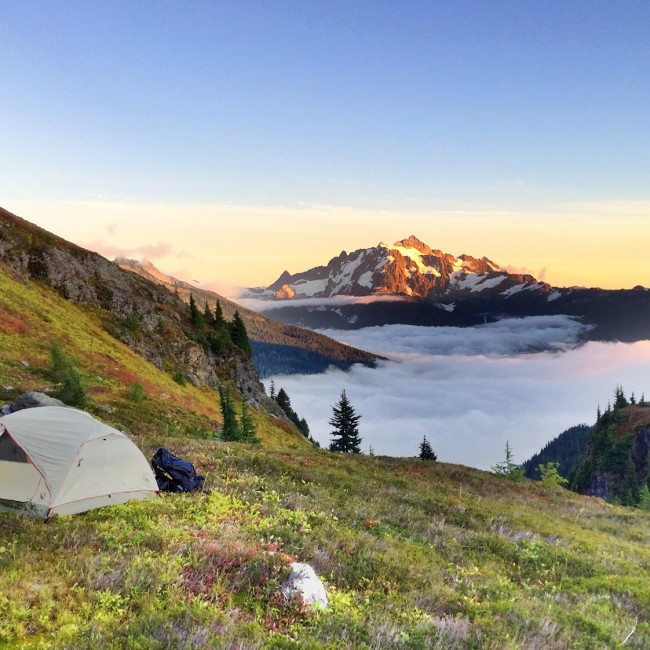 It's advised to hike within Yellow Aster Butte for unlimited breathtaking views of the Mt. Baker Wilderness.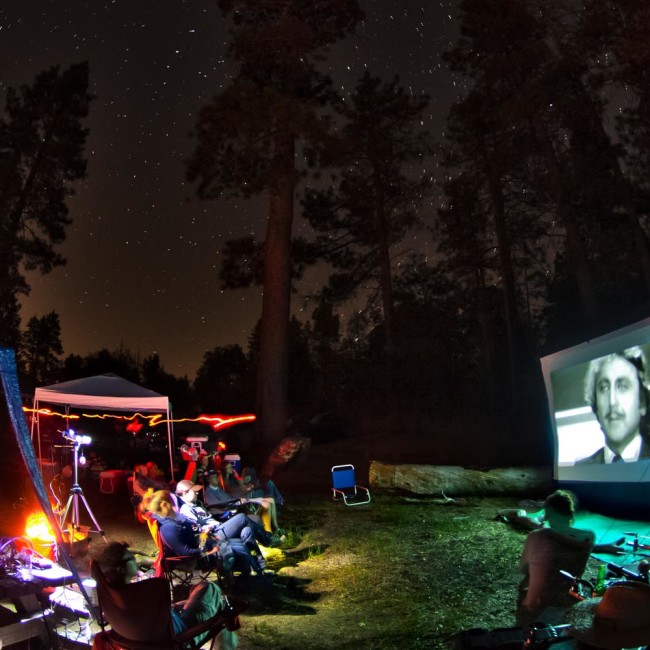 Bryan and his friends take movie night to a whole new level while camping out in the San Bernardino National Forest.