click photo to see full image
"It was 10pm when I took this photo of our campspot for the night. The amount of sun makes it seem like mid-day, but that's normal when you're camping "North of the Sun".
If you have time, check out this incredible movie that took place on the same magnificent beach."
-Bertrand Lannaeau @bertrandlanneau
Gear List:
Camera - Nikon D610
Lens - Tamaron 24-70mm f2.8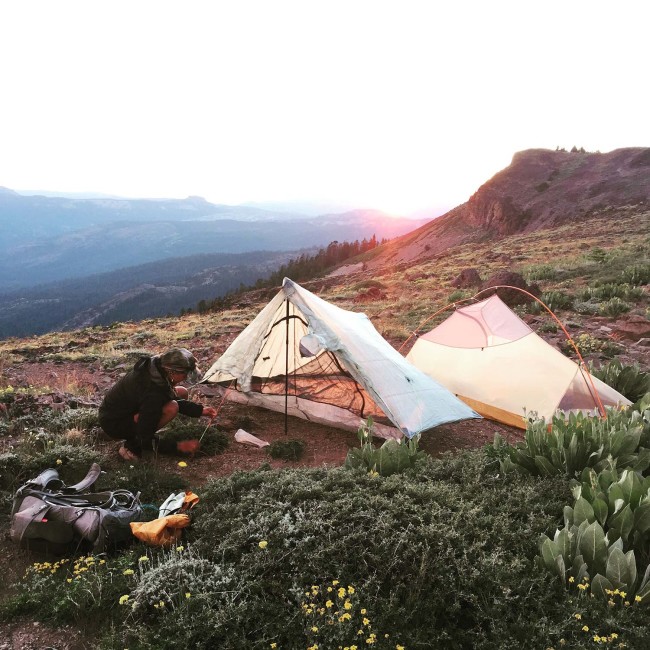 A campspot along the Pacific Crest Trail between Tinker Knob & Donner Pass.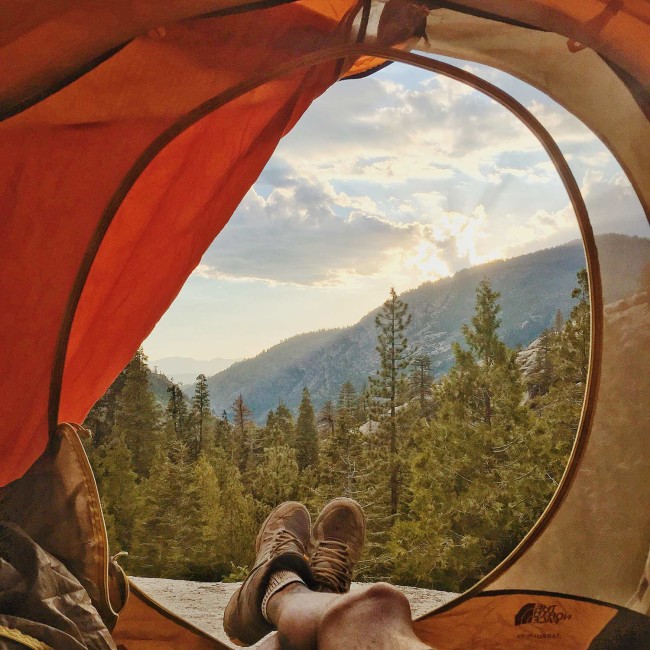 Tentview en route to Iva Bell Hotsprings in the John Muir Wilderness.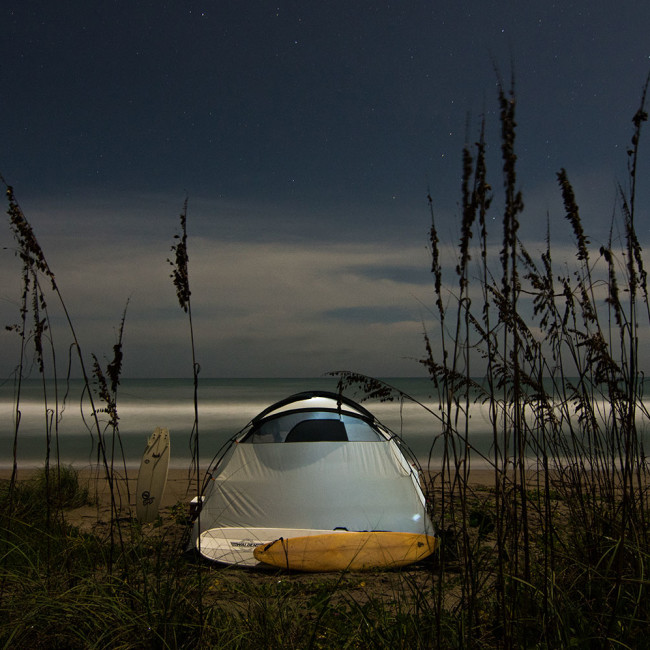 Catching the best morning waves near Fort Pierce means securing a beach campspot late the night before.