click photo to see full image
"It was 10pm when I took this photo of our campspot for the night. The amount of sun makes it seem like mid-day, but that's normal when you're camping "North of the Sun".
If you have time, check out this incredible movie that took place on the same magnificent beach."
-Bertrand Lannaeau @bertrandlanneau
Gear List:
Camera - Nikon D610
Lens - Tamaron 24-70mm f2.8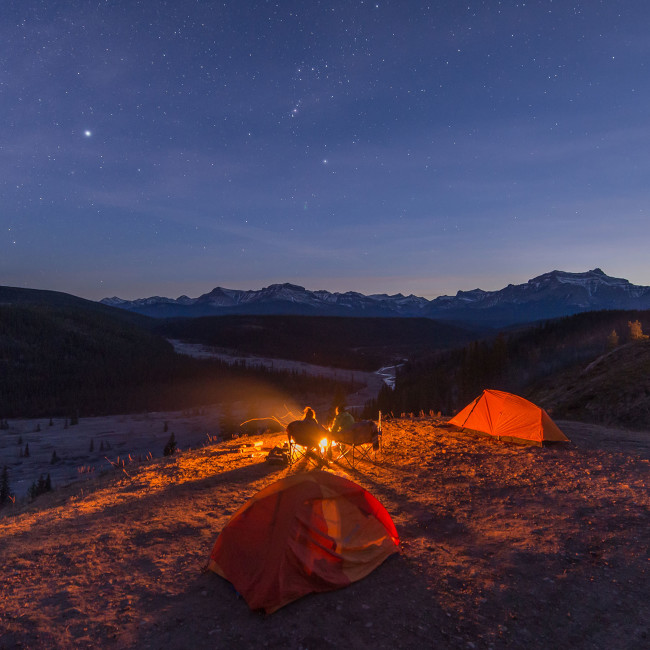 With restrictions to random backcountry camping only, the Ghost River Wilderness Area is an outdoor immersion through rolling tundra, boulder fields, and high alpine lakes.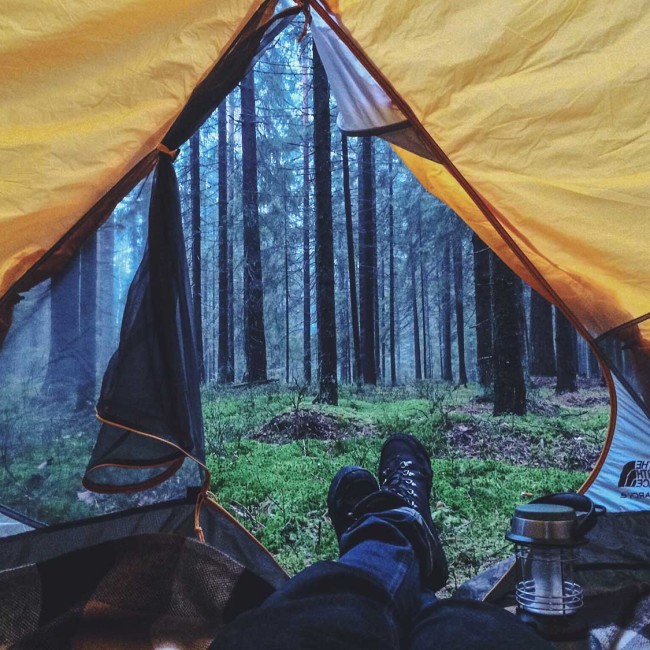 Does your job require regular travel? We recommend having outdoor gear on hand in case there's a camping opportunity like this one at the border of Finland and Russia.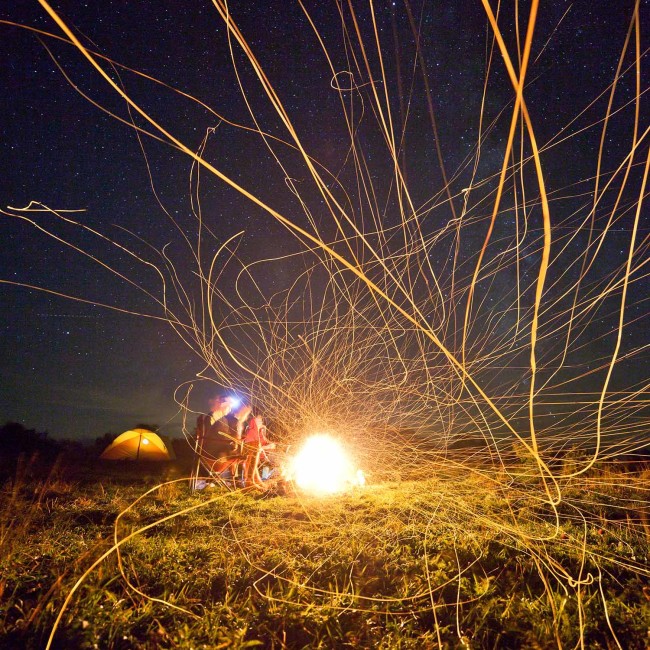 An extraordinary moment captured as the fire paints ribbons of life on a starry night in the Cherokee National Forest.