click photo to see full image
"It was 10pm when I took this photo of our campspot for the night. The amount of sun makes it seem like mid-day, but that's normal when you're camping "North of the Sun".
If you have time, check out this incredible movie that took place on the same magnificent beach."
-Bertrand Lannaeau @bertrandlanneau
Gear List:
Camera - Nikon D610
Lens - Tamaron 24-70mm f2.8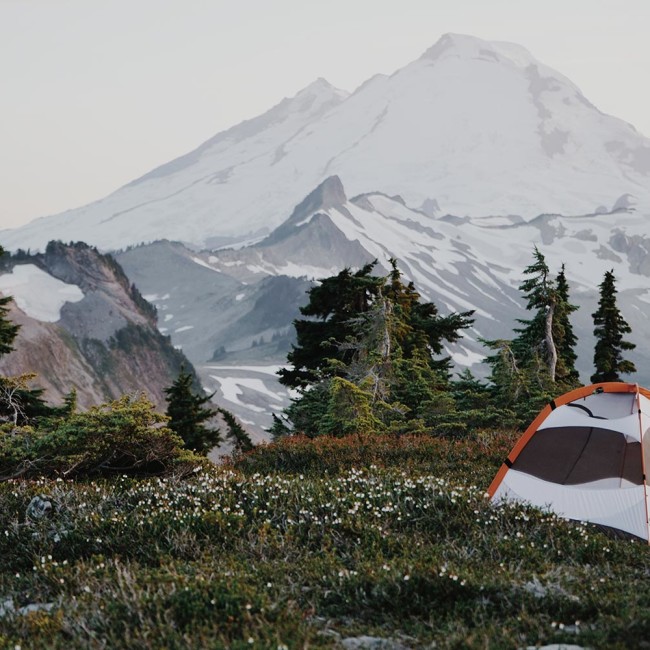 The many trails and campspots on Table Mountain have awesome views of the North Cascades.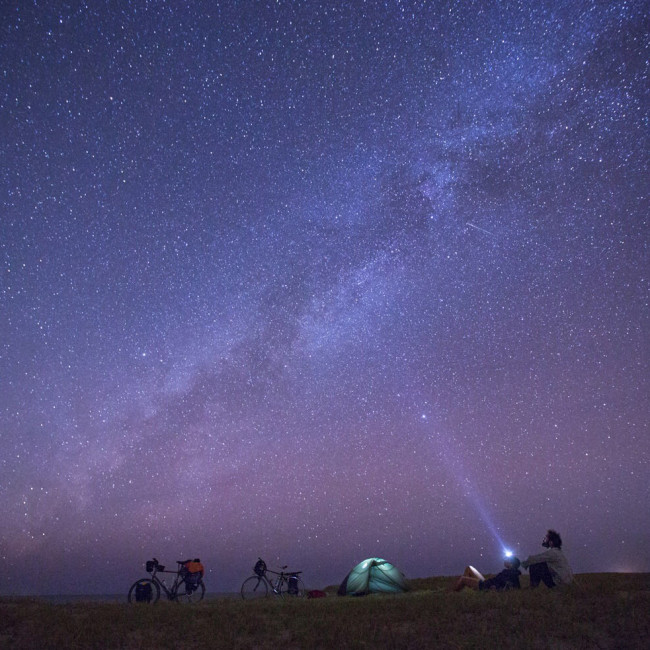 The reward for ultra-light packing means on-demand immaculate skies, like seen here at Todos Santos in Baja California.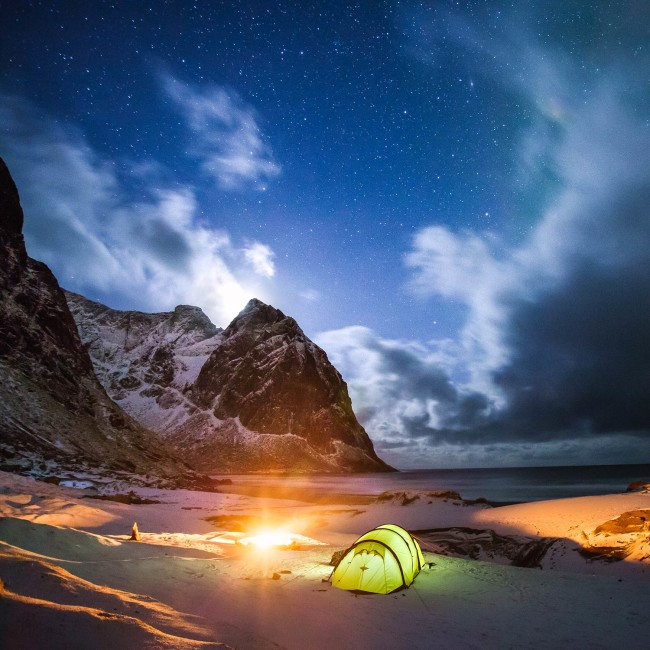 After all the amazing campspot photos shared from Kvalvika Beach, we think it's time to go camping there sooner than later – wouldn't you agree?