click photo to see full image
"After a 9 hour drive from Vancouver, we started cresting the mountain pass into Banff National Park as we noticed a bright cloud in the sky.
After a little while I pulled over, turned the lights off and noticed the color in the cloud. It was not in fact a cloud... it was the Aurora Borealis!
We rushed to this spot and setup so we could watch the lights all night!"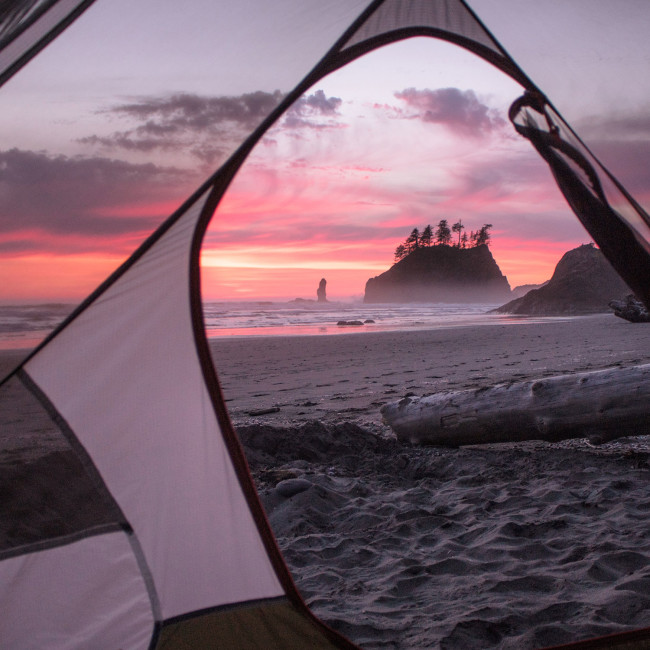 Beach camping in Olympic National Park – if you've done it, then you already know. If you haven't, then picture yourself soaking up that brilliant sunset and you'll be heading to the PNW in no time.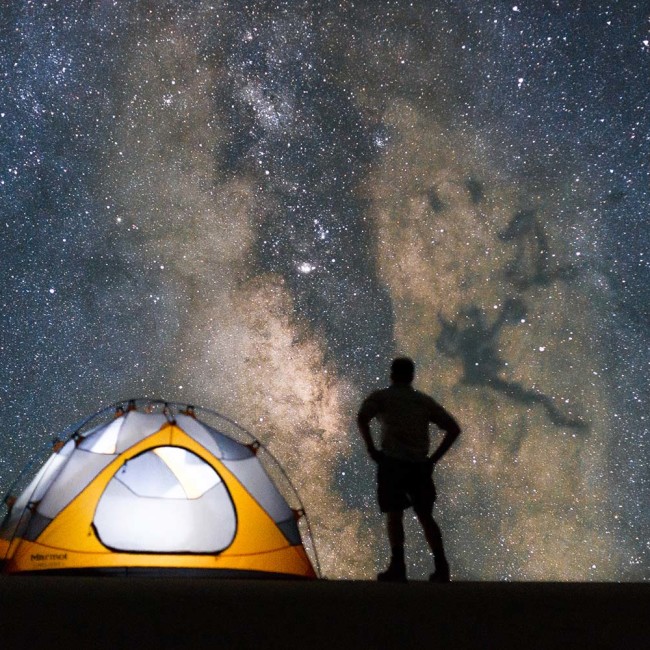 A "star-selfie" that was meant to be at this campspot in Death Valley National Park.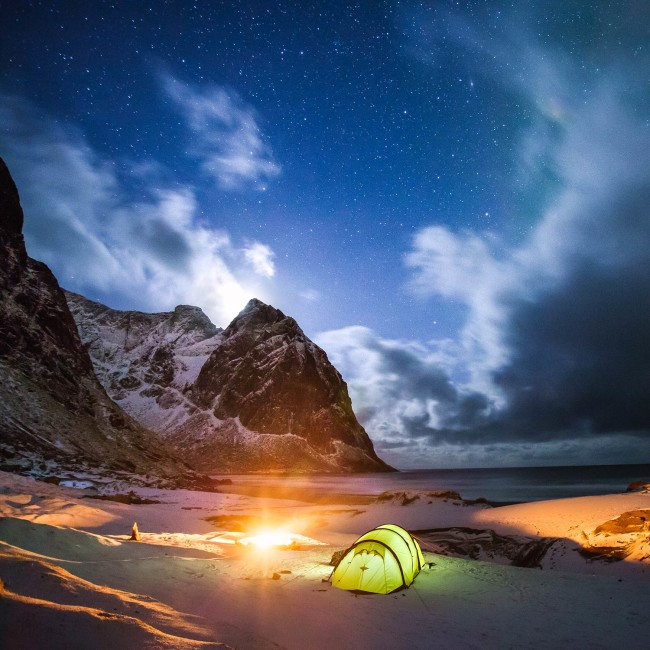 After all the amazing campspot photos shared from Kvalvika Beach, we think it's time to go camping there sooner than later – wouldn't you agree?