click photo to see full image
"After a 9 hour drive from Vancouver, we started cresting the mountain pass into Banff National Park as we noticed a bright cloud in the sky.
After a little while I pulled over, turned the lights off and noticed the color in the cloud. It was not in fact a cloud... it was the Aurora Borealis!
We rushed to this spot and setup so we could watch the lights all night!"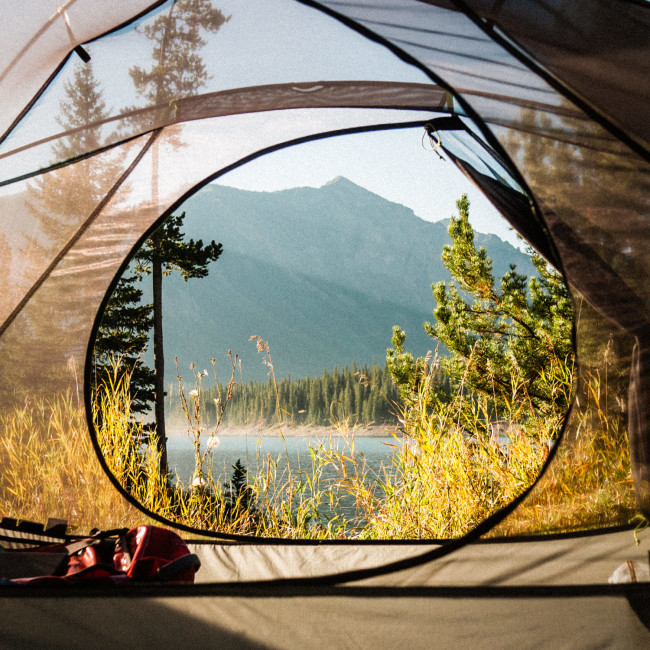 Mornings tentviews in Hyalite Reservoir – just another reason to go camping in Montana!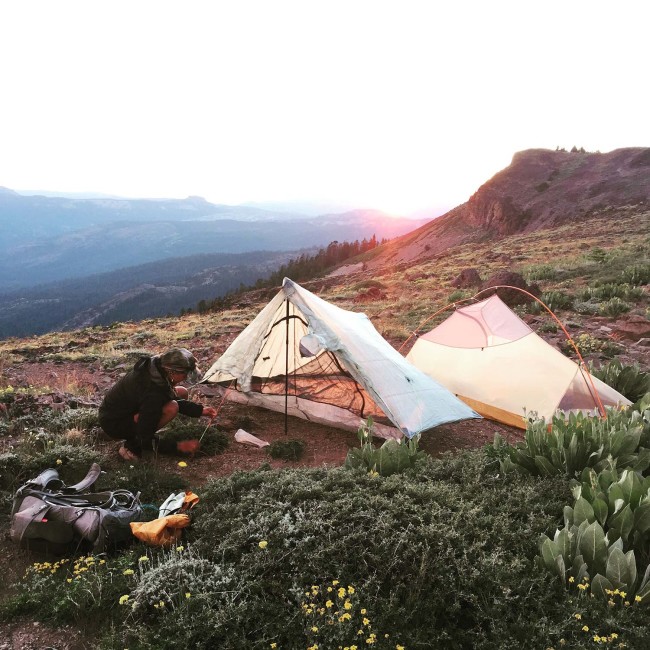 A campspot along the Pacific Crest Trail between Tinker Knob & Donner Pass.
Immediately start your day with a tentview of some of the world's tallest trees at Redwood Meadow Campground in Sequoia National Park.