click photo to see full image
"After a 9 hour drive from Vancouver, we started cresting the mountain pass into Banff National Park as we noticed a bright cloud in the sky.
After a little while I pulled over, turned the lights off and noticed the color in the cloud. It was not in fact a cloud... it was the Aurora Borealis!
We rushed to this spot and setup so we could watch the lights all night!"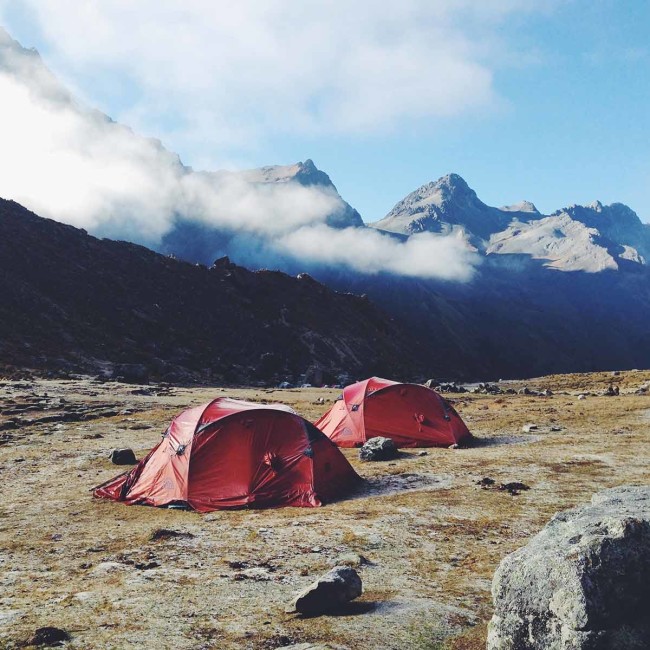 13,700 feet up for a camping pitstop on the trek to Machu Picchu.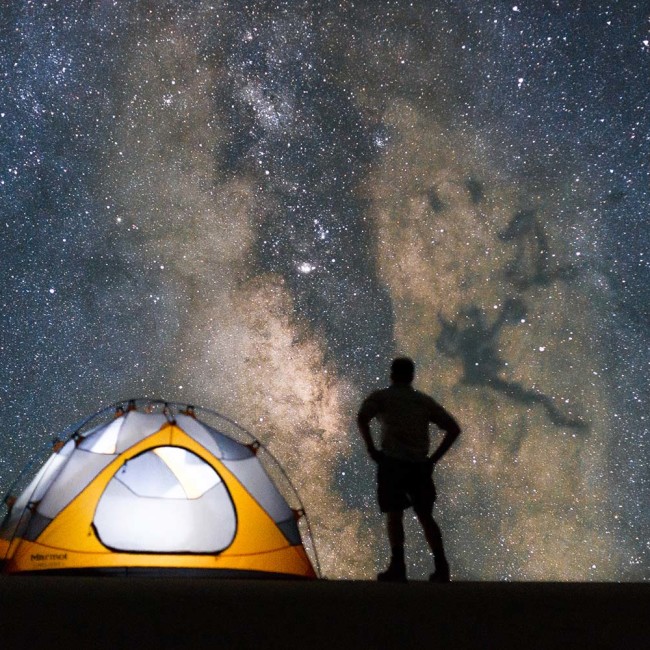 A "star-selfie" that was meant to be at this campspot in Death Valley National Park.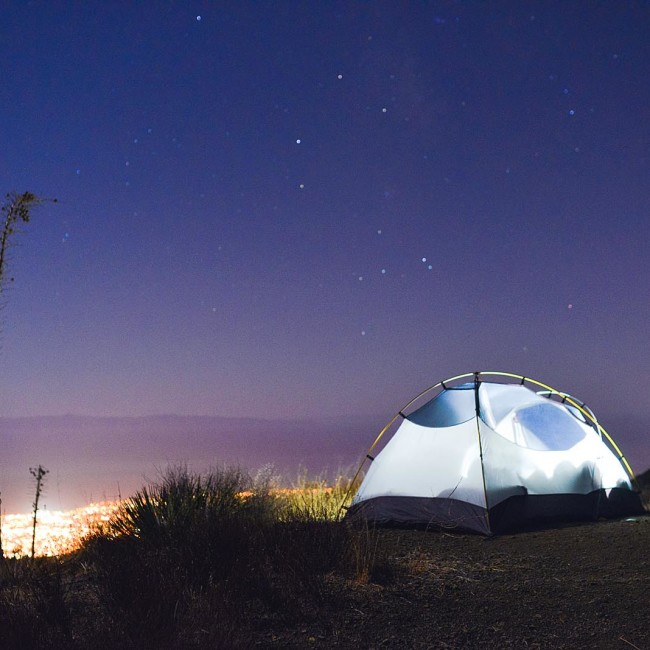 Great camp spots can be anywhere, even in full view of civilization. Blake sent us this photo of his setup looking over Santa Barbara and we hope his lady-friend was as psyched about it as we are.