click photo to see full image
"After a 9 hour drive from Vancouver, we started cresting the mountain pass into Banff National Park as we noticed a bright cloud in the sky.
After a little while I pulled over, turned the lights off and noticed the color in the cloud. It was not in fact a cloud... it was the Aurora Borealis!
We rushed to this spot and setup so we could watch the lights all night!"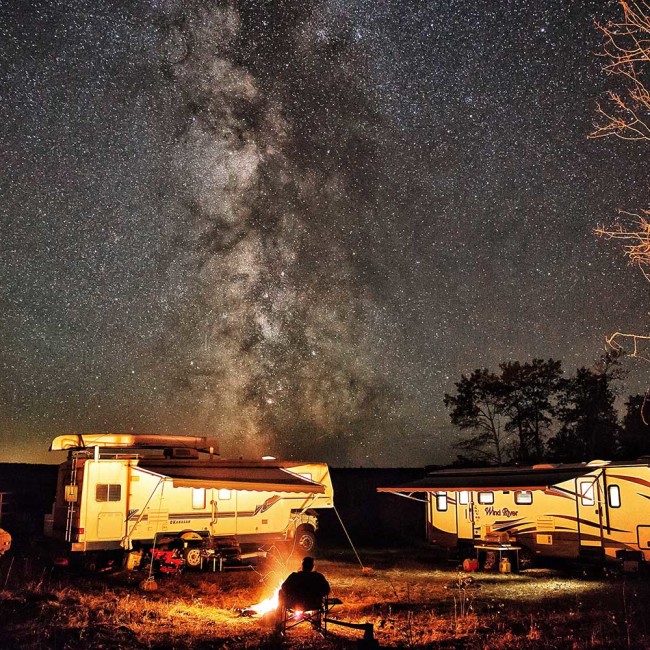 Can't deny the convenience that a RV brings to the table when the camping conditions are just right.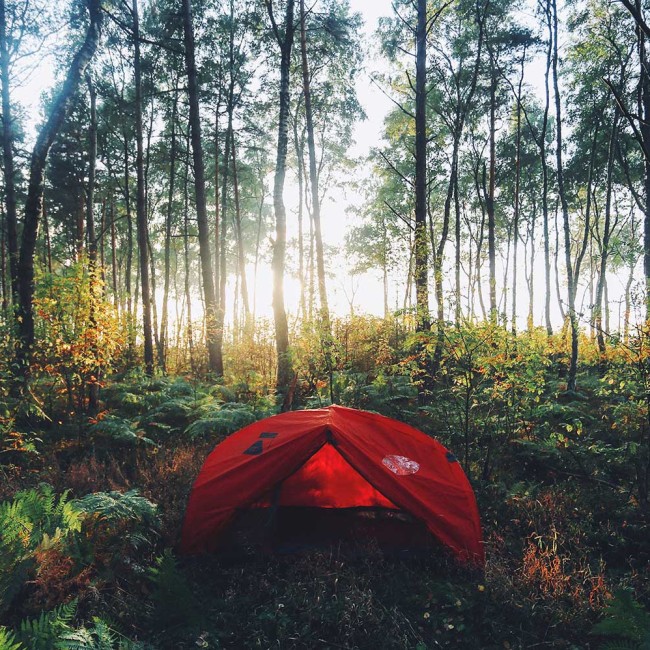 The Curonian Spit is a gorgeous destination for camping in western Russia.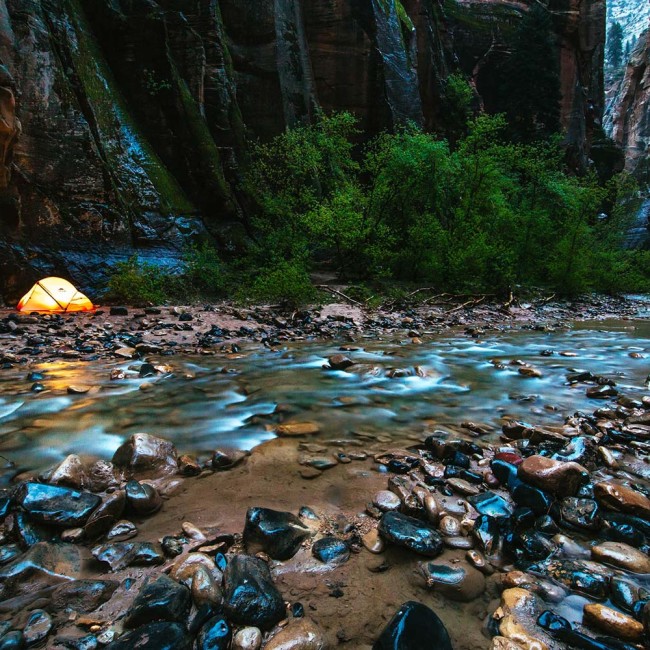 A peek into Campsite #5 deep in the narrows of Zion National Park.