click photo to see full image
"After a 9 hour drive from Vancouver, we started cresting the mountain pass into Banff National Park as we noticed a bright cloud in the sky.
After a little while I pulled over, turned the lights off and noticed the color in the cloud. It was not in fact a cloud... it was the Aurora Borealis!
We rushed to this spot and setup so we could watch the lights all night!"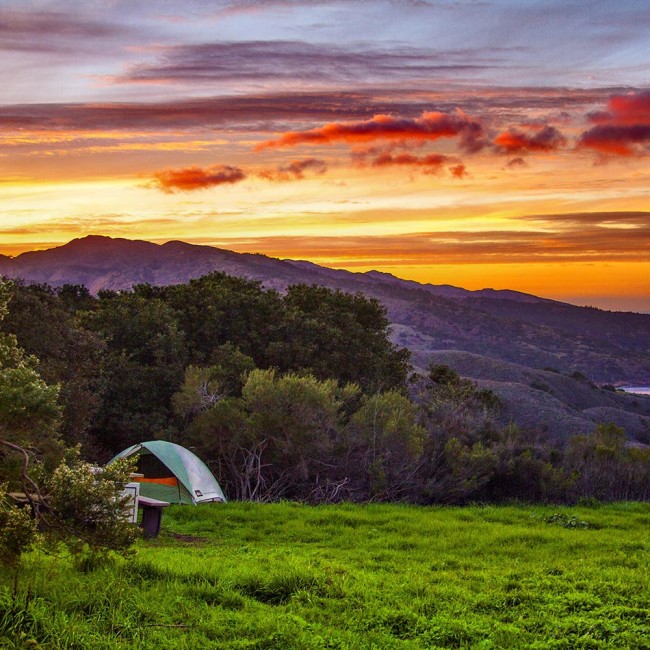 Sunset camping for days on the Santa Cruz Island of Channel Islands National Park.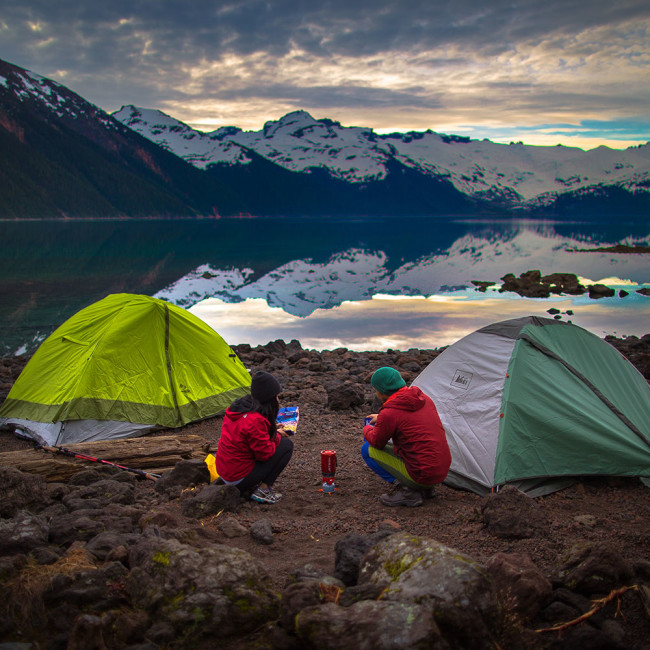 Camping with friends is always an enjoyable experience at Garibaldi Lake in British Columbia.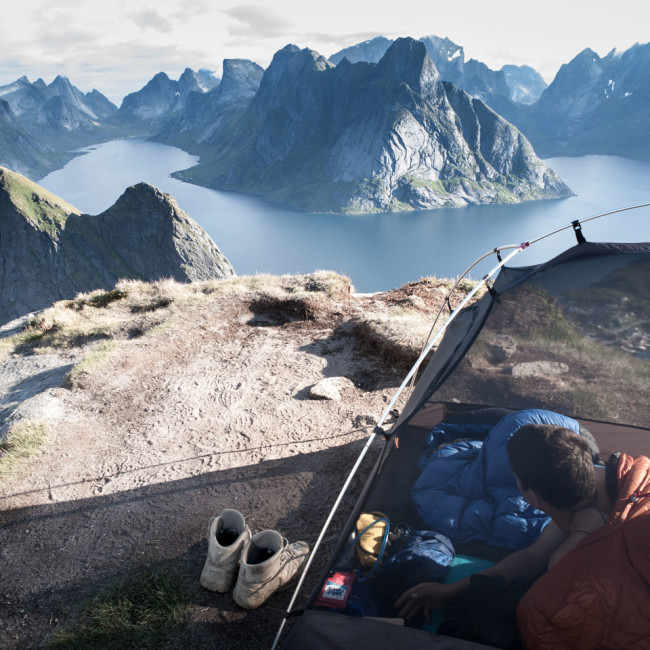 The campspot views in Reine define why camping in Norway continues to be on the rise.