click photo to see full image
"I work as a geophysicist and I travel a lot across the country. The tent is always in my backpack so I'm always ready for camping.
Russia is a huge country, and there are many beautiful places!"
-Igor Cibulsky @igorcibulsky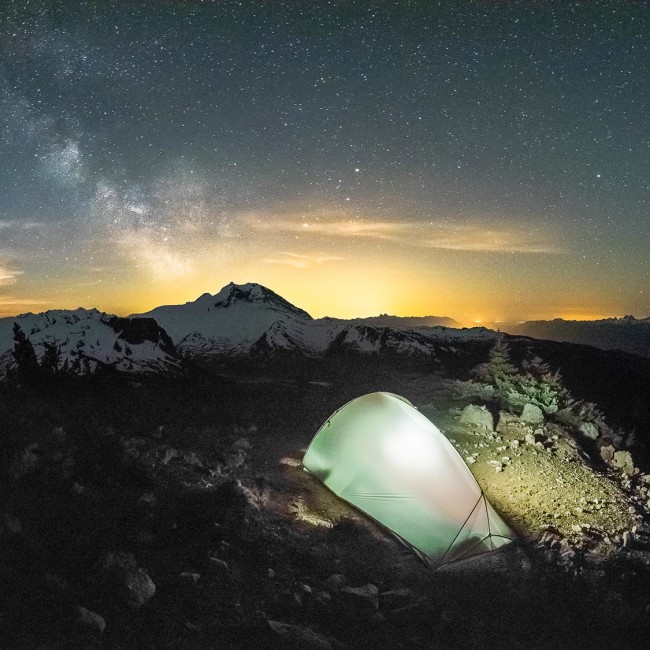 Garibaldi Provincial Park is home to camping on past volcanoes such as Mount Price.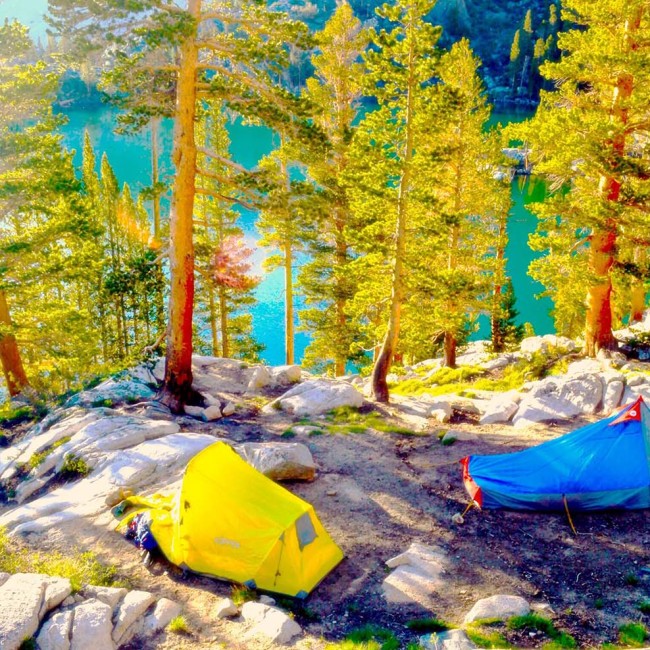 This photo at First Lake captures the spirit of a great camp spot. You can almost smell the fresh mountain air and feel the warmth of the sun through the trees.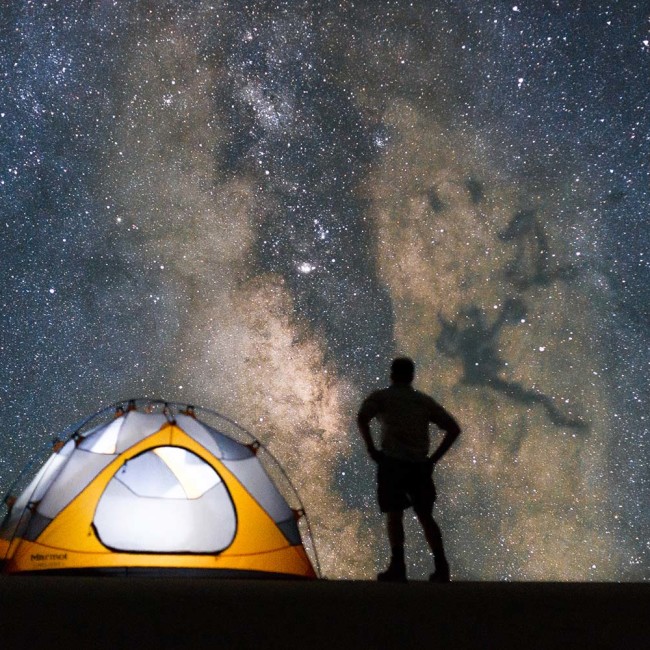 A "star-selfie" that was meant to be at this campspot in Death Valley National Park.