click photo to see full image
"My wife and I trekked through Southern Patagonia for a month and on our second trek through the "O" circuit in Torres Del Paine my Patagonia Venga pants got snagged on a branch and tore a massive hole in my left knee. A little disappointing since we didn't have a sewing kit and still had several more days of trekking.
That day we took a side trip to Salto Grande Falls where our outdated map of 30 years showed a refugio where we were hoping to camp for the night. Well, the refugio wasn't there and while we were figuring out what to do, a Chilean man guiding some elderly German tourists started joking with me saying if anyone asks about the rip to tell them it was a puma attack. We talked and joked a bit more before he took off with his group.
After talking with some park rangers who told us of a campground 10km down the road, we set off to find it. We decided to try and bum a ride so every car that passed us we stuck our thumb out. Little to our surprise a bus stopped and it was the same Chilean man who joked about the Puma attack who remembered the pants. He picked us up and started joking with his tourists who got a kick out of the Venga pants and our travels.
After he dropped us off at the campground, we met another great Chilean that tended to the campground who also giggled at the pants and gave me a stapler to try and give a quick fix for the pants.
The staples didn't last long but we scored a ride with one hilarious Chilean and made another great friend who gave us the best campsite in the entire campground and sat out all night with us, sharing his Pisco on the shoreline of Lago Pehoe and telling us the stories of his homeland."
-Austin Trigg @austin.trigg
Gear List:
Tent - MSR Fury 2
Camera - Nikon D610
Lens - Nikkor 24-70mm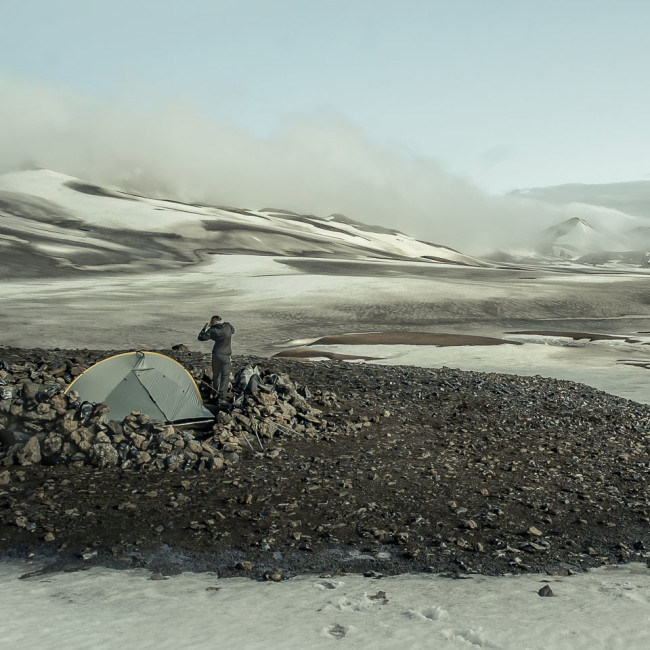 Jason and his wife had to do some long distance hiking in cold windy conditions to get to this lunar-esque landscape on the Laugavegur Trail.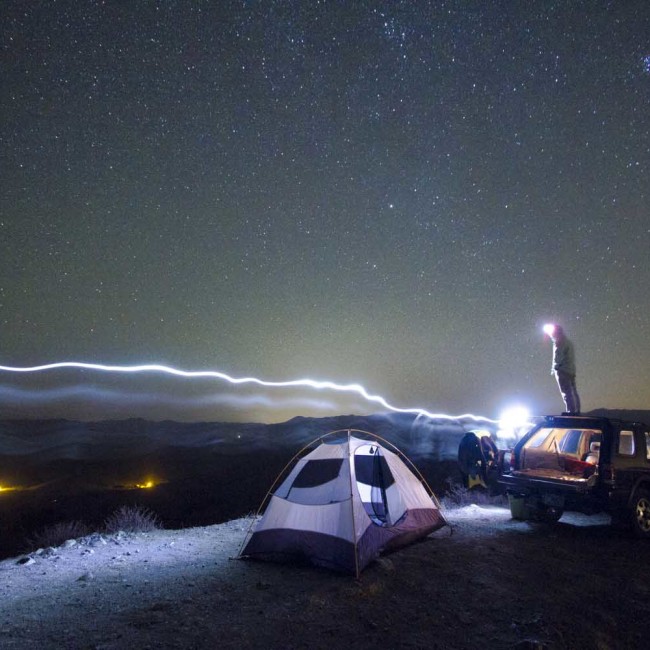 Here's a frame from Dustin's time-lapse video as he and his buddy set out to capture the stars over the central coast of California.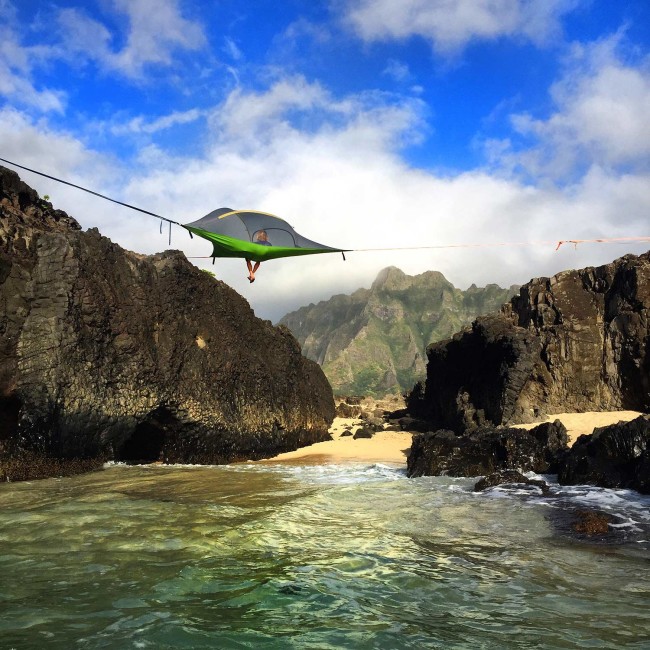 With a tent setup unrestricted by ground conditions and other weather variables at this Hawaiian campspot, we can only wonder: Is this the future of camping?