click photo to see full image
"What a trip!
This was the first night of our month long adventure around the South of France. As the light was changing we were on a mission to find the perfect spot. Annoyingly obsessive about these matters, the pressure was on.
As Alice and I climbed the famous Col de Tormalet, featured heavily in many a Tour De France, I decided to take a random track leading away from the main road. Hoping not to bump into any French farmers, we trucked along literally driving through the clouds. There was a clearing ahead - flat land, running stream, and a view down through the mountains.
Carefully reversing to ensure the tent door would face perfection and minimizing cow pat contact, we turned the engine off. The tent takes about 10 minutes to set, 20 with beer in hand. Within minutes we were surrounded by inquisitive cattle with their musical bells. 
What a night, I couldn't recommend a roof tent setup more!
Keep on camping!"
-Chris Scott @chrisscott_tv
Gear List:
Vehicle - Land Rover Defender 110
Roof Tent - Waypoint Tours Camp Ware Ex Military and Best Made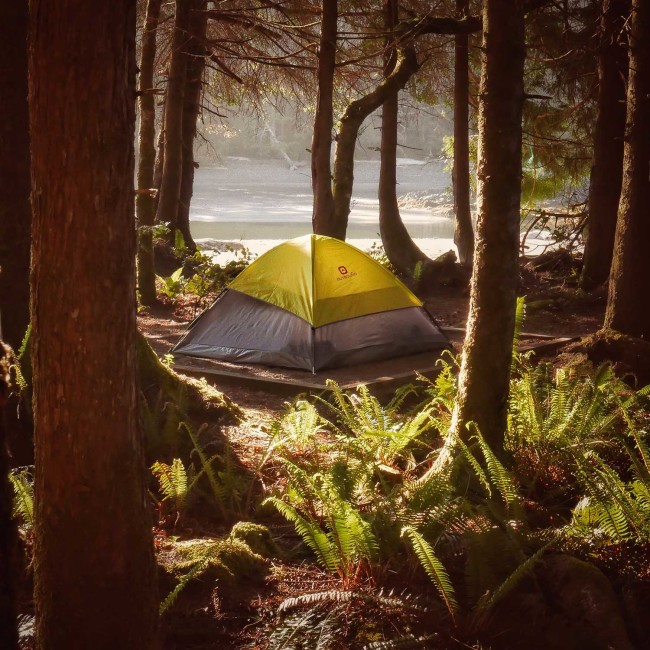 The mild climate of its rainforest jungles and coastline features is a big part of why camping in the abundant parkland of Vancouver Island is so damn good.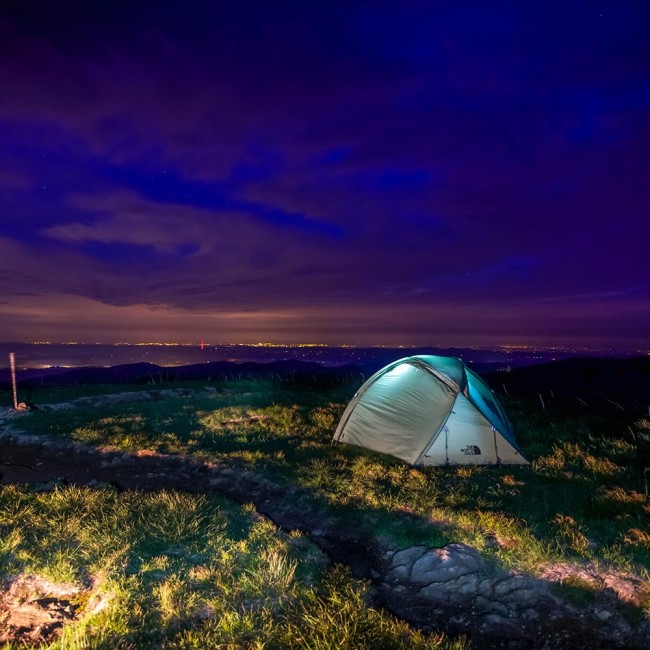 Sometimes, traces of civilization can become impressive scenery out in the distance from an exposed camp spot.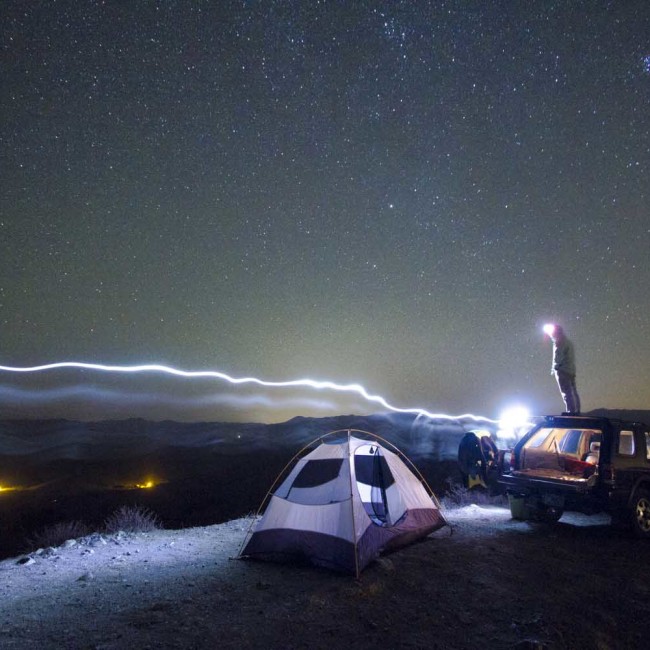 Here's a frame from Dustin's time-lapse video as he and his buddy set out to capture the stars over the central coast of California.