click photo to see full image
"It was the first trip in my new VW '88 Westfalia and I drove towards Mt Rainier on my way down to Portland. Decided to take a random dirt road and camp for the night as I'd never slept in it before.
Pulled to the side of the road above a valley of clouds and watched the Milky Way from my new living room!"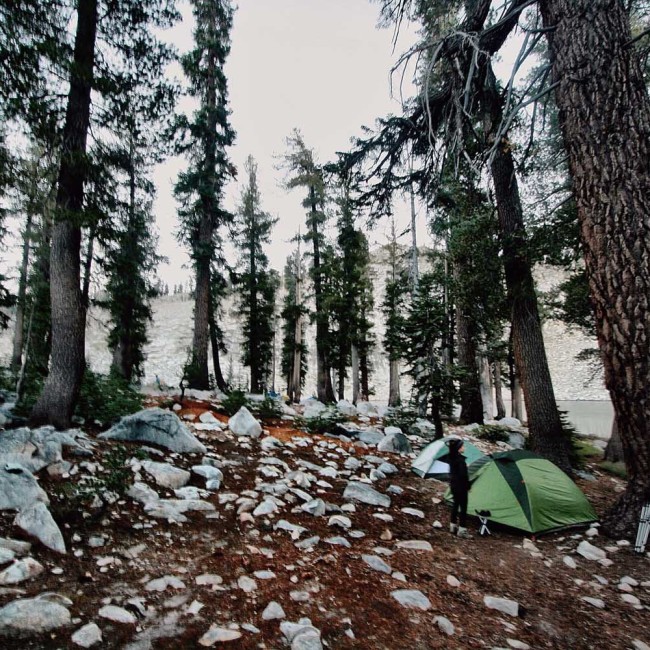 Bernice's tent blends perfectly into the towering pine trees of Jennie Lakes Wilderness.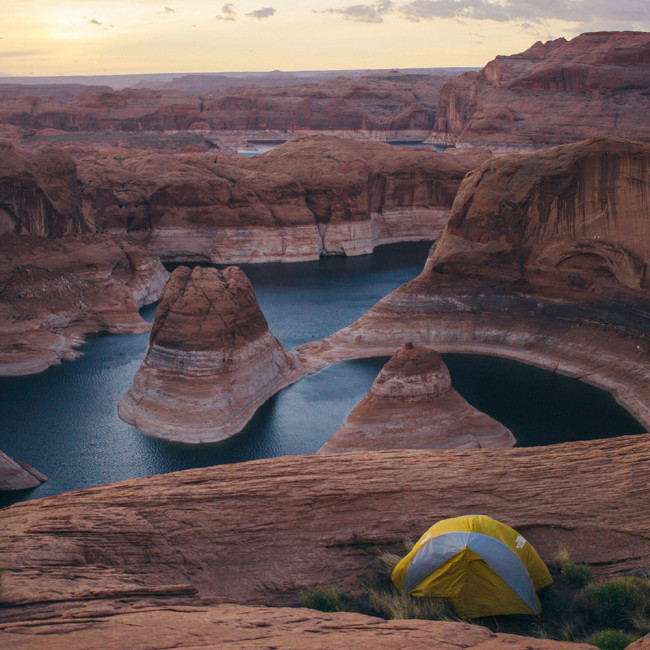 The challenging journey into Reflection Canyon tops off with unrestricted ledge tentspots deep in the Utah backcountry.
Immediately start your day with a tentview of some of the world's tallest trees at Redwood Meadow Campground in Sequoia National Park.