click photo to see full image
"It was the first trip in my new VW '88 Westfalia and I drove towards Mt Rainier on my way down to Portland. Decided to take a random dirt road and camp for the night as I'd never slept in it before.
Pulled to the side of the road above a valley of clouds and watched the Milky Way from my new living room!"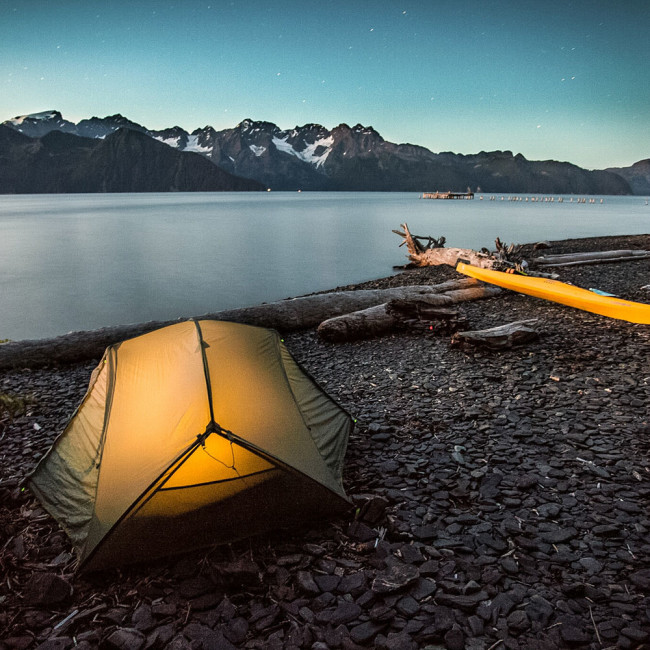 Camping bayside in Alaska is the perfect complement to an overnight sea-kayaking trip around the shale covered, forest-framed beaches of Caines Head.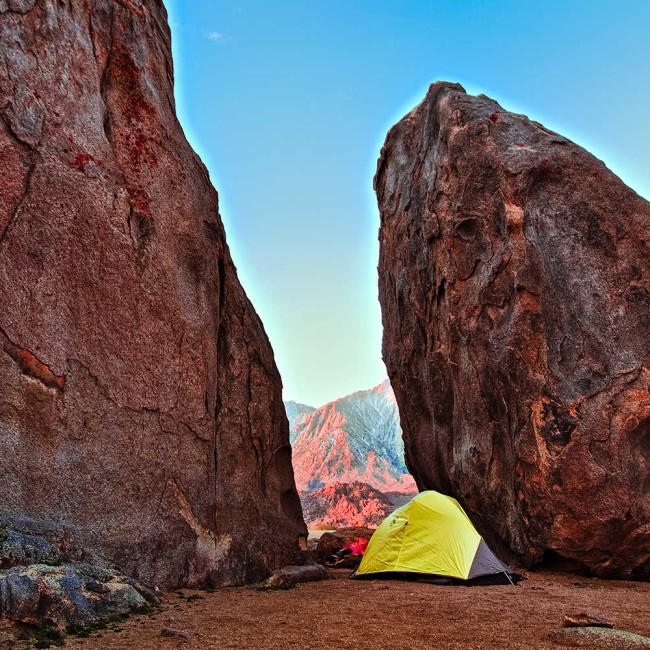 A little bit of research went a long way in helping secure this campspot at a rock climbers paradise in the Alabama Hills.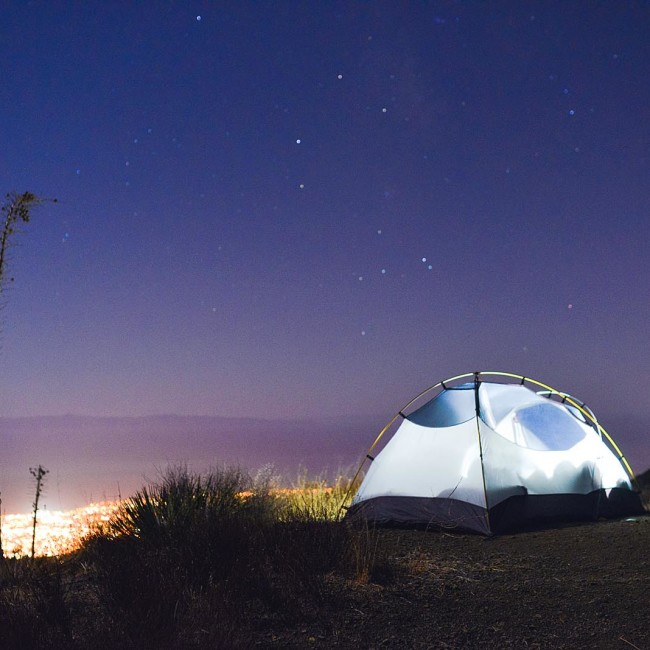 Great camp spots can be anywhere, even in full view of civilization. Blake sent us this photo of his setup looking over Santa Barbara and we hope his lady-friend was as psyched about it as we are.