click photo to see full image
"We arrived in the middle of the night at a spot I'd never been to before. My friends said it was worth it so we parked the car, walked down the beach a ways, and set up camp.
The night was quiet except for the sounds of the waves hitting the outer sandbar.
We awoke to perfect 5-8ft left and right breaks up and down the beach. We surfed until exhaustion, packed the car and headed back the way we came.
Yet another successful strike mission in the books."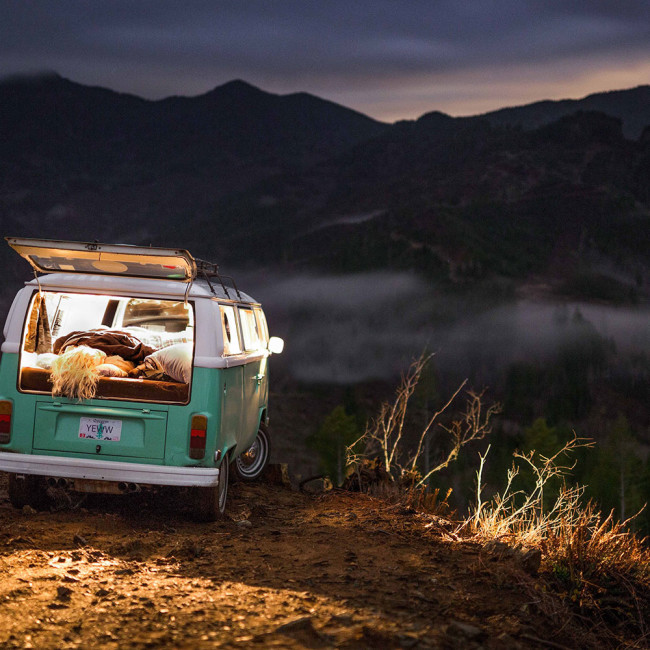 It's a slight bummer when the reverse gear of your 1975 VW Bus craps out while parked near a steep drop-off, but at least you can still camp out in it while waiting for the overall situation to improve.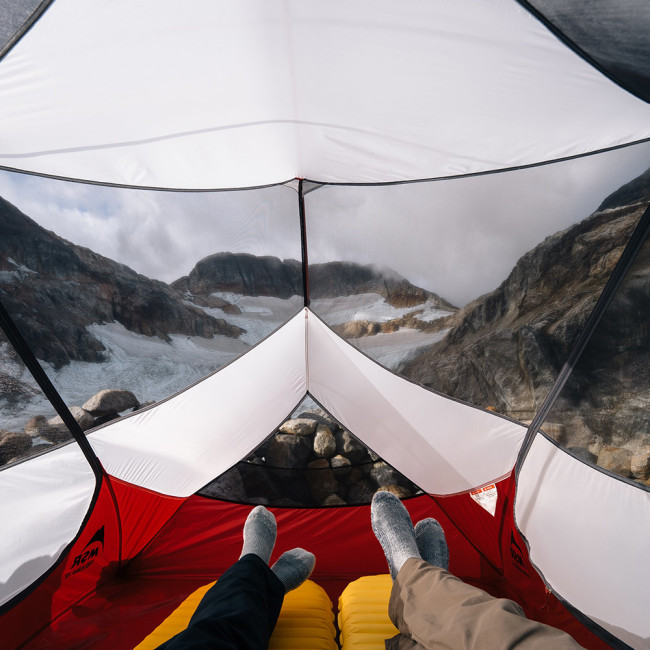 An intense tentview staring straight up at Colonial Glacier in the North Cascades.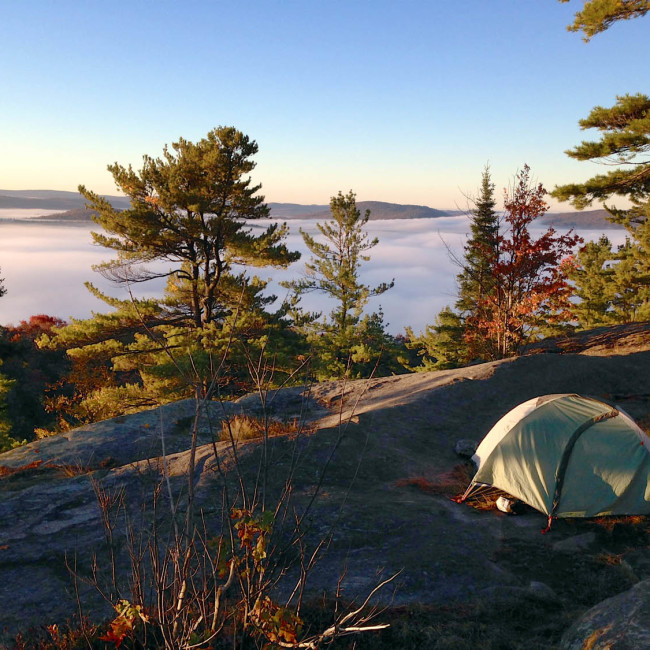 In one of our favorite areas, this beautiful Adirondack photo captures clouds covering Fourth Lake with some hints of autumn color in the leaves.