click photo to see full image
"We arrived in the middle of the night at a spot I'd never been to before. My friends said it was worth it so we parked the car, walked down the beach a ways, and set up camp.
The night was quiet except for the sounds of the waves hitting the outer sandbar.
We awoke to perfect 5-8ft left and right breaks up and down the beach. We surfed until exhaustion, packed the car and headed back the way we came.
Yet another successful strike mission in the books."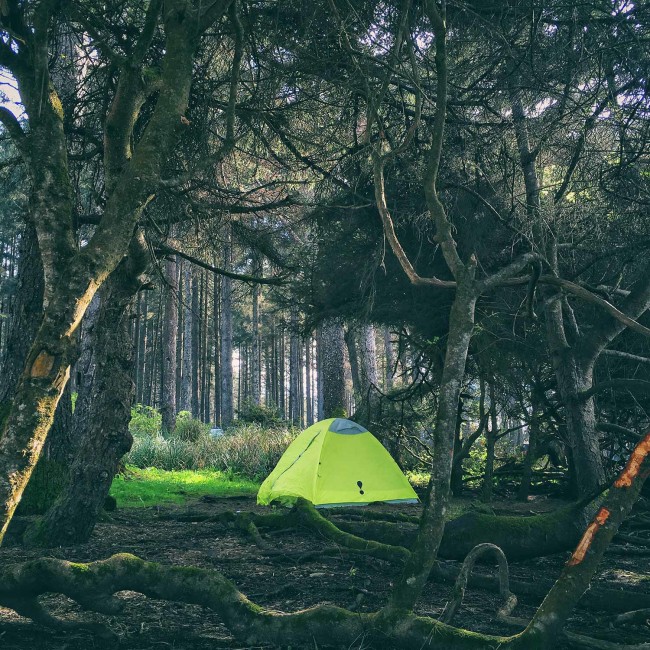 When your campspot is on the forested waterfront of a beautiful lagoon, it's a given that the duration of your stay will be epic from start to finish.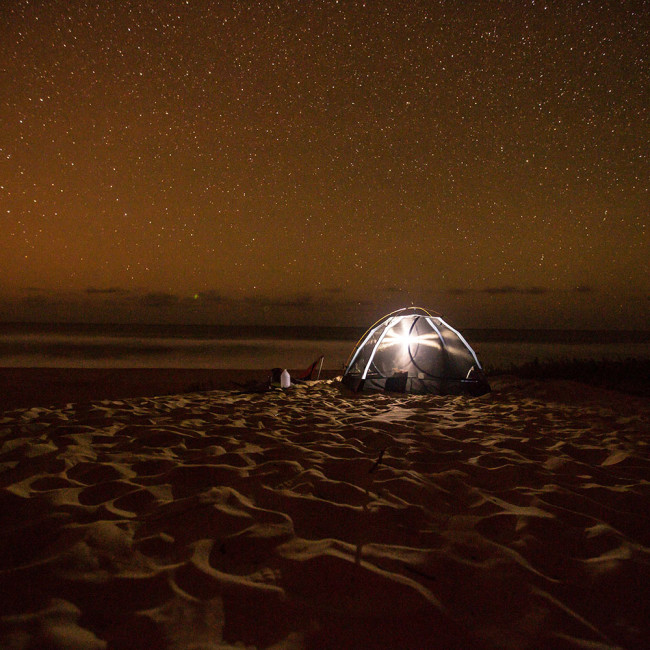 Tough to find where the ocean ends and the stars begin at this campspot in Polihale State Park.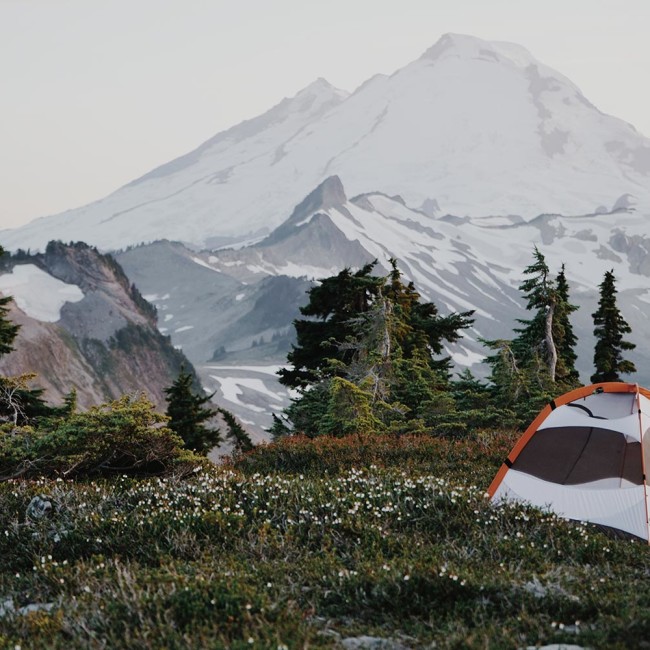 The many trails and campspots on Table Mountain have awesome views of the North Cascades.