click photo to see full image
"While we were enjoying a starry show atop this hidden gem, I opened the shutter of my camera just as a micro burst blew in. Throwing sparks all over my lens, I thought it got blown over.
I went over to check the damage, but came across an awesome photo instead!
Just like exploring a mountain with your pals and finding your new favorite campsite, I'm learning that good photos aren't always composed but rather found."
-Mason Boring @masonboring
Gear List:
Tent - Marmot Limelight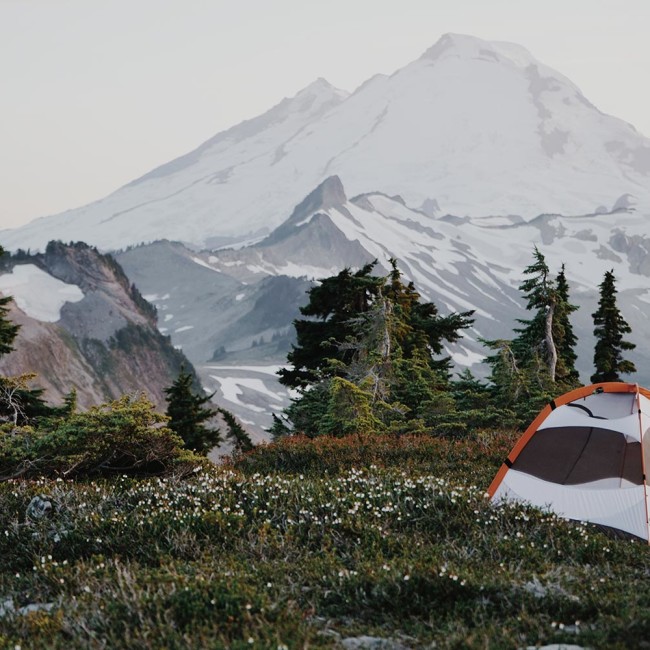 The many trails and campspots on Table Mountain have awesome views of the North Cascades.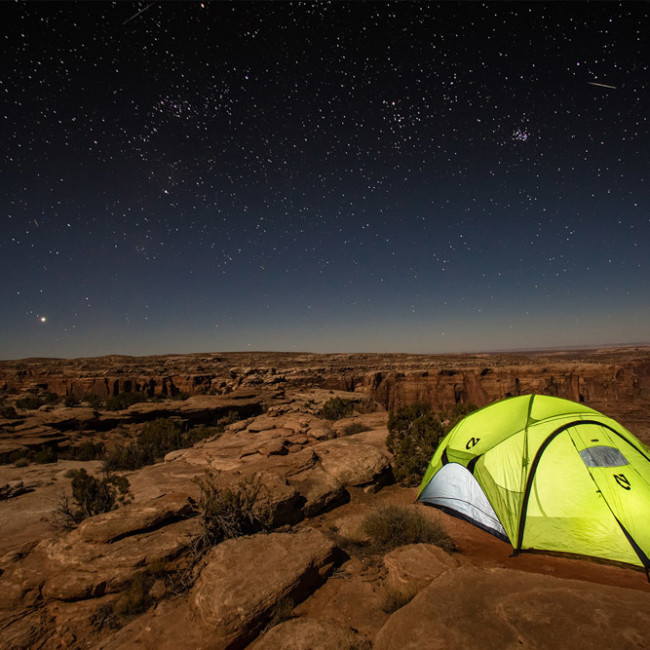 A beautiful night to camp under the stars in Canyonlands National Park.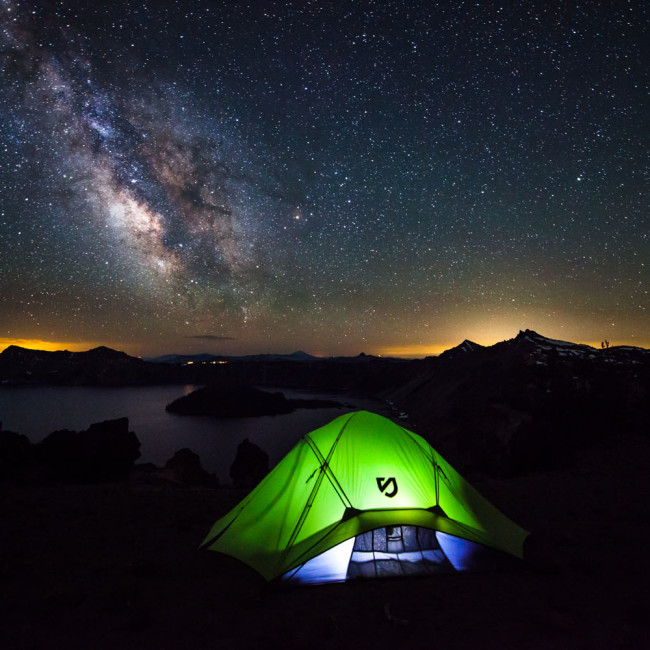 Shane took this time-lapse as the Milky Way made a full appearance over his camp spot above Crater Lake.