click photo to see full image
"While we were enjoying a starry show atop this hidden gem, I opened the shutter of my camera just as a micro burst blew in. Throwing sparks all over my lens, I thought it got blown over.
I went over to check the damage, but came across an awesome photo instead!
Just like exploring a mountain with your pals and finding your new favorite campsite, I'm learning that good photos aren't always composed but rather found."
-Mason Boring @masonboring
Gear List:
Tent - Marmot Limelight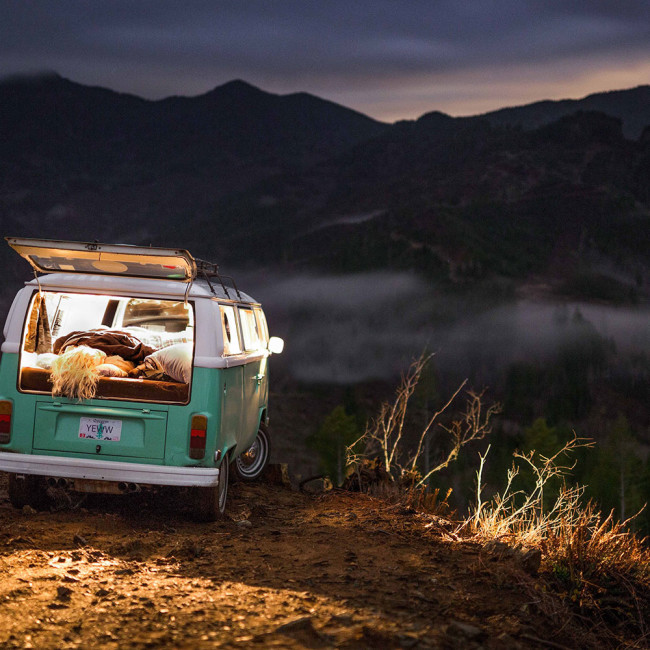 It's a slight bummer when the reverse gear of your 1975 VW Bus craps out while parked near a steep drop-off, but at least you can still camp out in it while waiting for the overall situation to improve.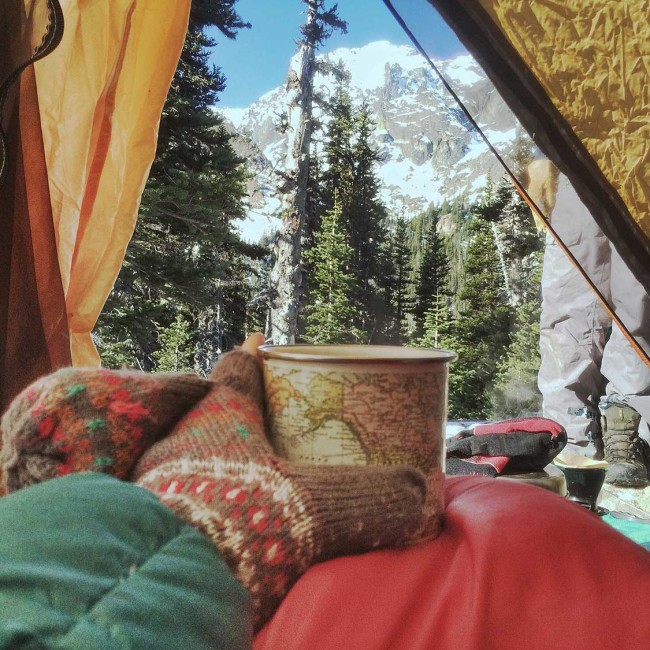 A hot cup of coffee is the perfect compliment to this Royal Basin tentview in Olympic National Park.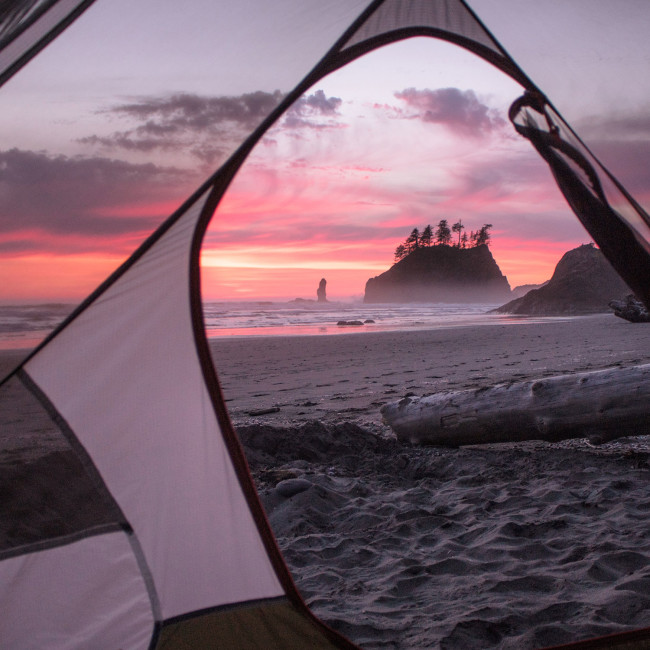 Beach camping in Olympic National Park – if you've done it, then you already know. If you haven't, then picture yourself soaking up that brilliant sunset and you'll be heading to the PNW in no time.