click photo to see full image
"While we were enjoying a starry show atop this hidden gem, I opened the shutter of my camera just as a micro burst blew in. Throwing sparks all over my lens, I thought it got blown over.
I went over to check the damage, but came across an awesome photo instead!
Just like exploring a mountain with your pals and finding your new favorite campsite, I'm learning that good photos aren't always composed but rather found."
-Mason Boring @masonboring
Gear List:
Tent - Marmot Limelight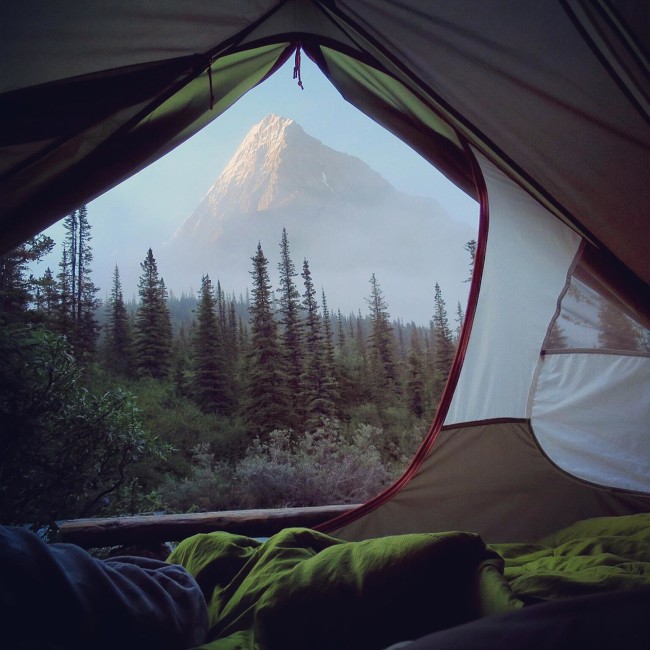 Mount Robson Provincial Park always delivers for a killer tentview, more-so after a successful hike through its strenuous terrain.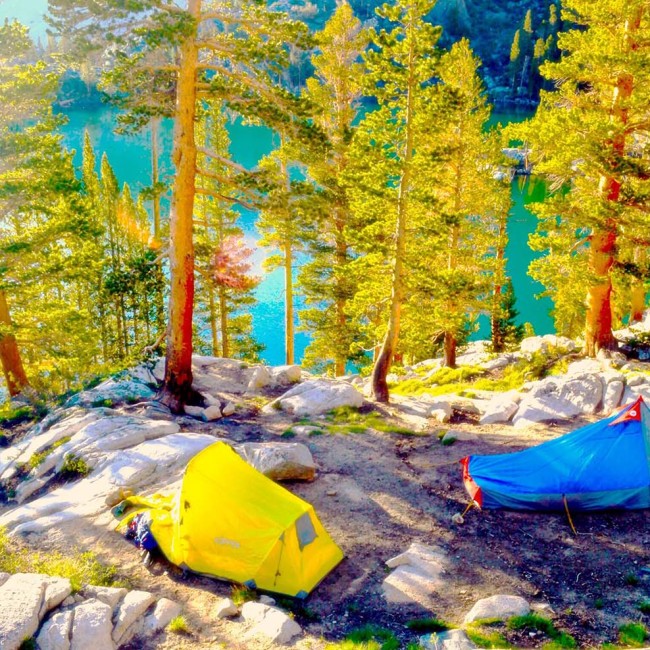 This photo at First Lake captures the spirit of a great camp spot. You can almost smell the fresh mountain air and feel the warmth of the sun through the trees.
Immediately start your day with a tentview of some of the world's tallest trees at Redwood Meadow Campground in Sequoia National Park.