click photo to see full image
"The Back 40 Trail Team explores trails and locations that we want to share with our clients. This is a favorite spot of the team leader and a favorite trip to recommend to our clients.
It's a special location to us because its the first location our Director of Operations ever went on a backpacking trip and it continues, year in, year out, to exceed the expectations of anyone who reaches it. The North Cascades, just a couple hours from downtown Seattle, is a National Park that is arguably the best backpacking in the United States.
This evening, the trail team was happy to find this little pocket of bare land amongst huge snowfields and granite boulders, overlooking Mt Baker and the Puget Sound. One of the most curious aspects of the trip was the way that the team gleaned drinking water from a small trickle of snowmelt down below their position. In the evening, you could fill a liter of water in seconds...but when the temperature cooled the following morning, it took about 5 minutes to fill the same bottle!
Back 40 wants to help you experience moments like these, let us know how we can help."
Gear List:
Tent - Back 40 Outfitters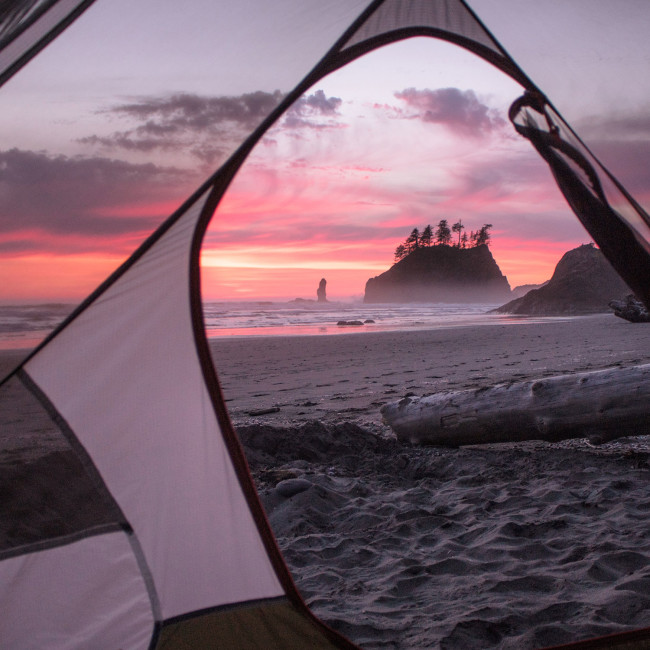 Beach camping in Olympic National Park – if you've done it, then you already know. If you haven't, then picture yourself soaking up that brilliant sunset and you'll be heading to the PNW in no time.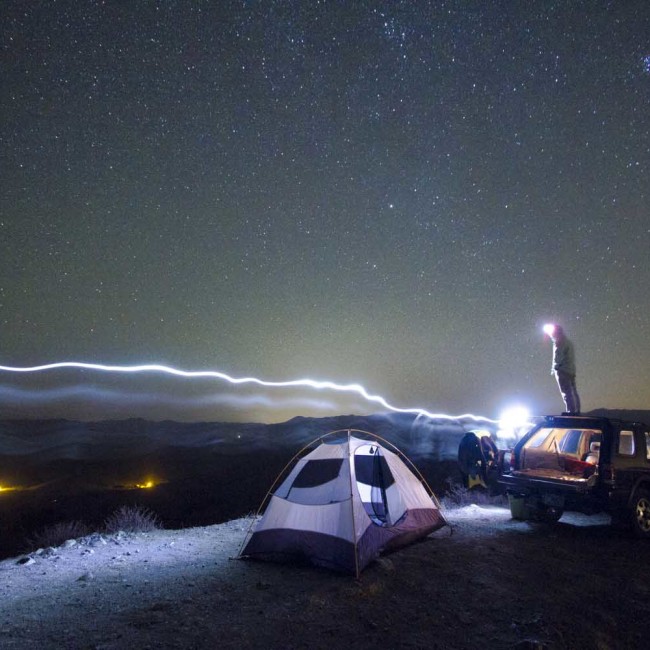 Here's a frame from Dustin's time-lapse video as he and his buddy set out to capture the stars over the central coast of California.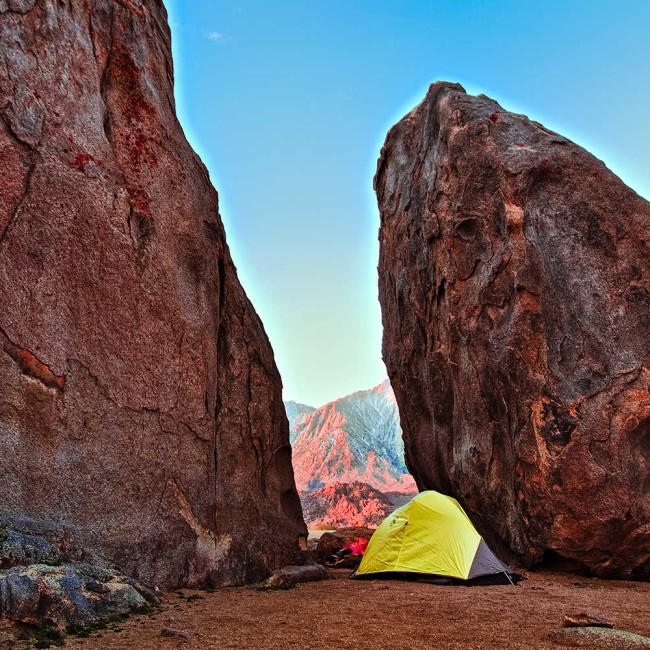 A little bit of research went a long way in helping secure this campspot at a rock climbers paradise in the Alabama Hills.