click photo to see full image
"On the first night of our 5-day trek to Machu Picchu, the altitude was 13,700 ft (4200 m). Temperature dropped down to -10C/14F at night and I had 4 layers under my winter coat. I was still feeling the cold inside my sleeping bag.
Our horse-man, Daniel, woke me up with a cup of coca tea and some hot water to wash my face with. This shot was taken right after I got out of the tent early in the morning."
Gear List:
Tent - Doite Outdoor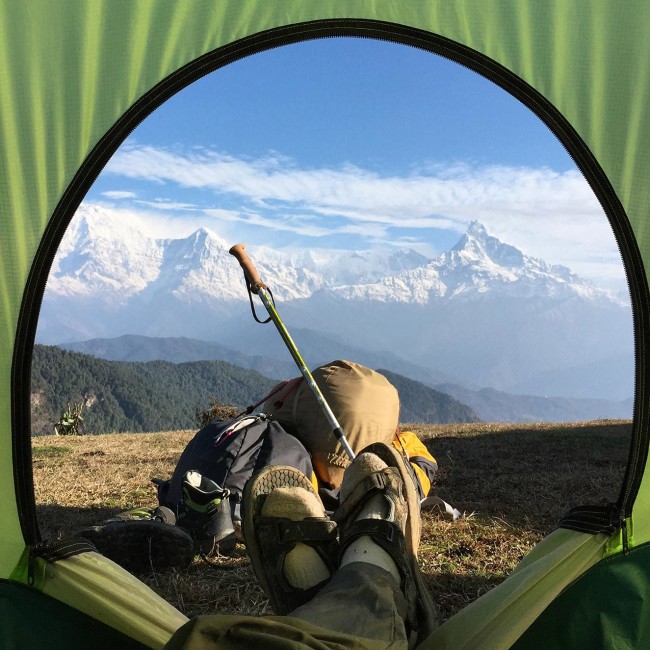 A campspot on Panchase Mountain with the best vantage tentview peering into Nepal.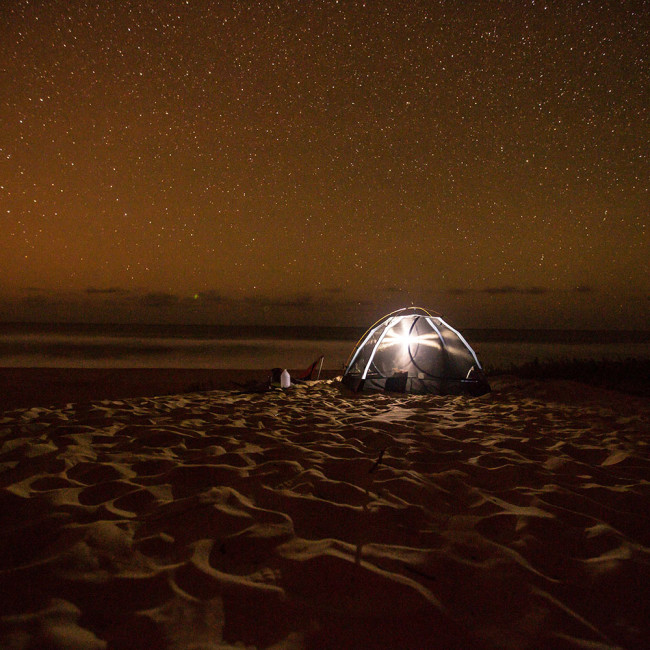 Tough to find where the ocean ends and the stars begin at this campspot in Polihale State Park.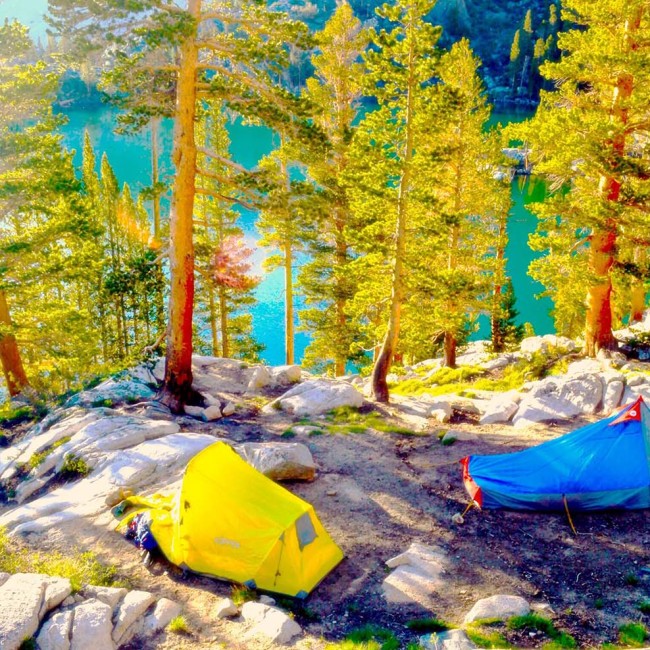 This photo at First Lake captures the spirit of a great camp spot. You can almost smell the fresh mountain air and feel the warmth of the sun through the trees.