click photo to see full image
"On the first night of our 5-day trek to Machu Picchu, the altitude was 13,700 ft (4200 m). Temperature dropped down to -10C/14F at night and I had 4 layers under my winter coat. I was still feeling the cold inside my sleeping bag.
Our horse-man, Daniel, woke me up with a cup of coca tea and some hot water to wash my face with. This shot was taken right after I got out of the tent early in the morning."
Gear List:
Tent - Doite Outdoor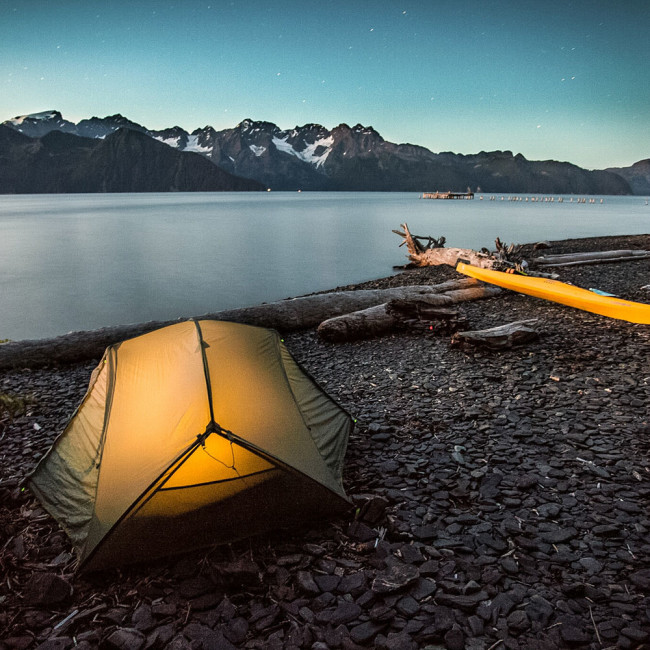 Camping bayside in Alaska is the perfect complement to an overnight sea-kayaking trip around the shale covered, forest-framed beaches of Caines Head.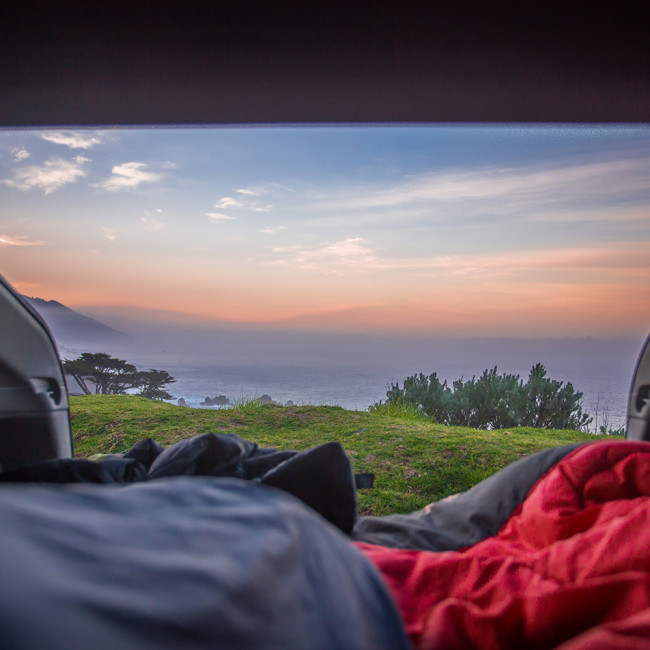 Compact car camping means you can still sleep comfortably along with the gear you actually need, all while taking advantage of the great mileage to get to the best campspots around.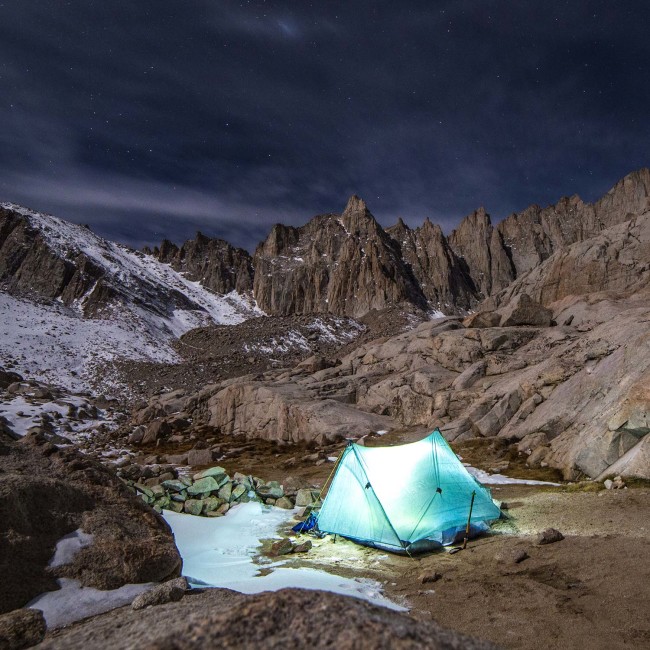 Camping on Mount Whitney is not for the faint of heart, for it raises higher than any piece of land in the USA outside of Alaska.