click photo to see full image
"Our search for dry rock to climb on came up empty so we found a camp site and waited it out until the morning.
Awoke to sunny skies, warm temperatures, and fantastic climbing."
-Leif Smith @leiferiksmith
Gear List:
Camera - Canon 5D MIII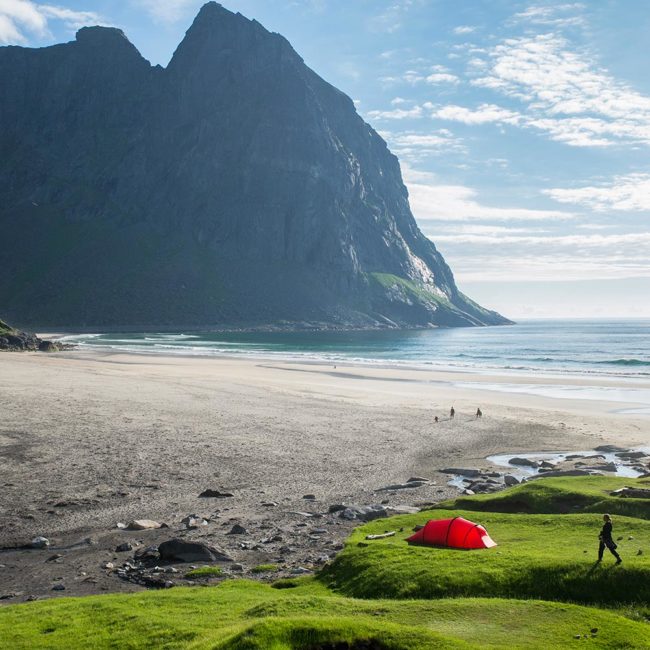 "It was 10pm when I took this photo of our campspot for the night. The amount of sun makes it seem like mid-day, but that's normal when you're camping 'North of the Sun'."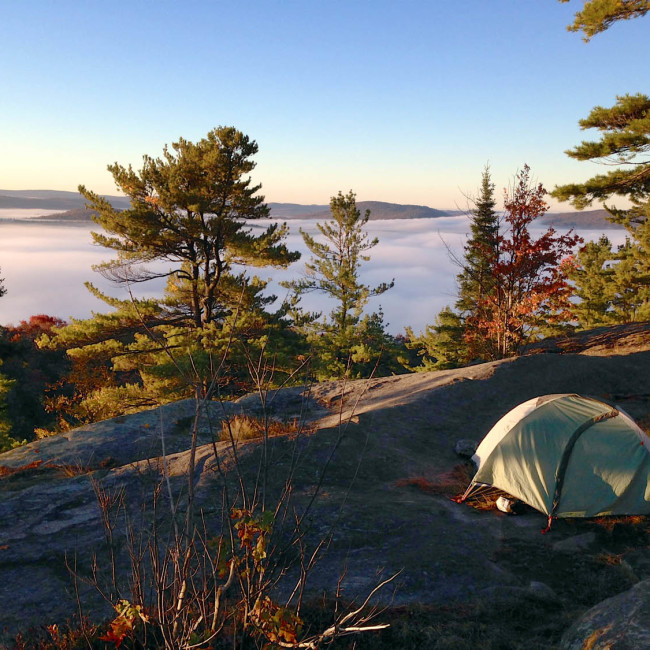 In one of our favorite areas, this beautiful Adirondack photo captures clouds covering Fourth Lake with some hints of autumn color in the leaves.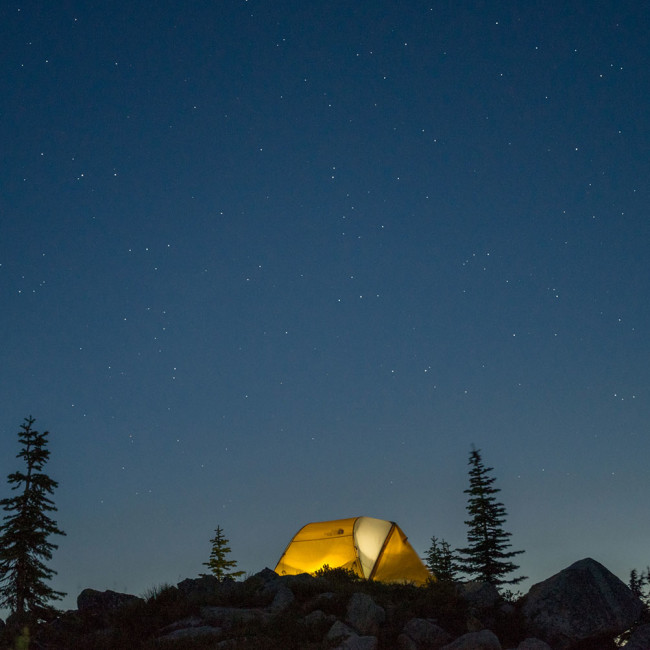 One of the hundreds of campspots found in Clearwater National Forest.