click photo to see full image
"Our search for dry rock to climb on came up empty so we found a camp site and waited it out until the morning.
Awoke to sunny skies, warm temperatures, and fantastic climbing."
-Leif Smith @leiferiksmith
Gear List:
Camera - Canon 5D MIII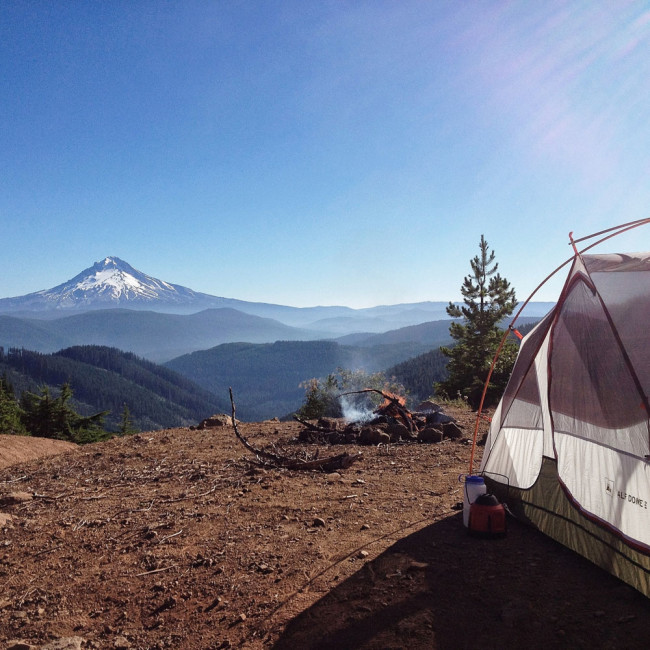 In our very first Camp Spot feature, we are in awe from Lisa's perfect opportunity to leave off the rain fly and enjoy the view in the Mt. Hood Wilderness.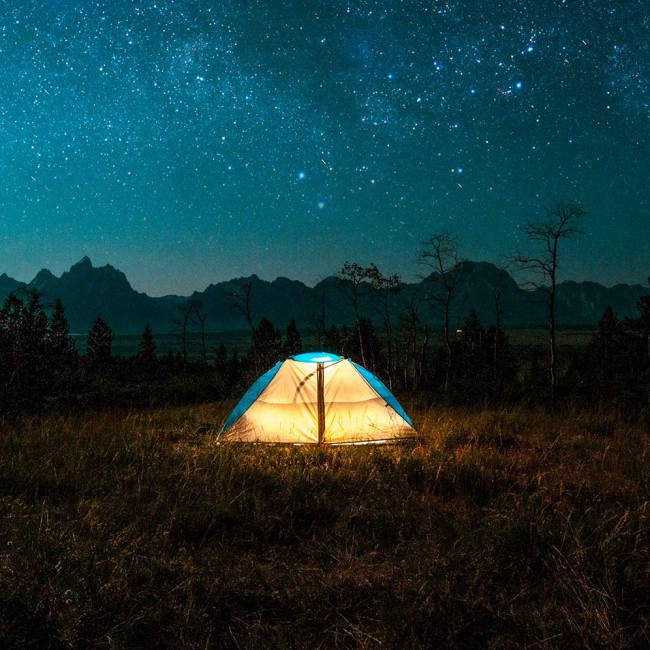 Bridger-Teton National Forest is a great option for free camping with sought-after skies.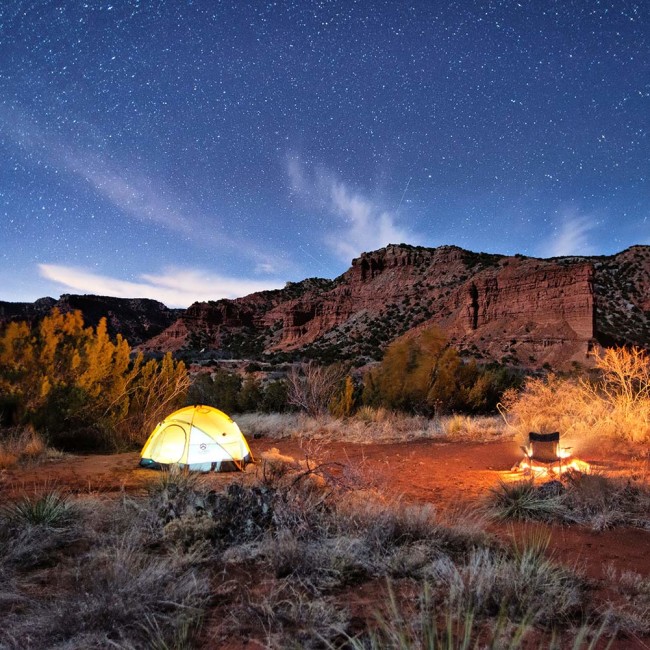 At times it may have more mud than snow, but if winter camping in the South Prong Loop of Caprock Canyon State Park looks this good, then we're all in.