click photo to see full image
"Our search for dry rock to climb on came up empty so we found a camp site and waited it out until the morning.
Awoke to sunny skies, warm temperatures, and fantastic climbing."
-Leif Smith @leiferiksmith
Gear List:
Camera - Canon 5D MIII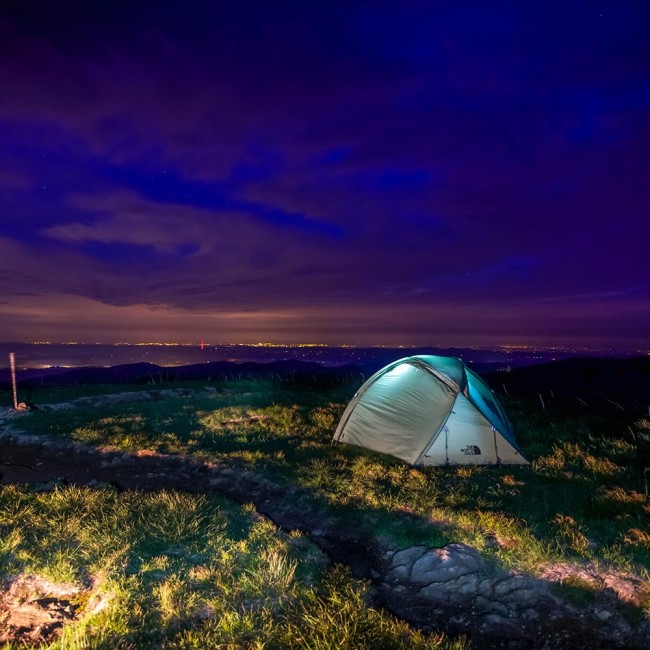 Sometimes, traces of civilization can become impressive scenery out in the distance from an exposed camp spot.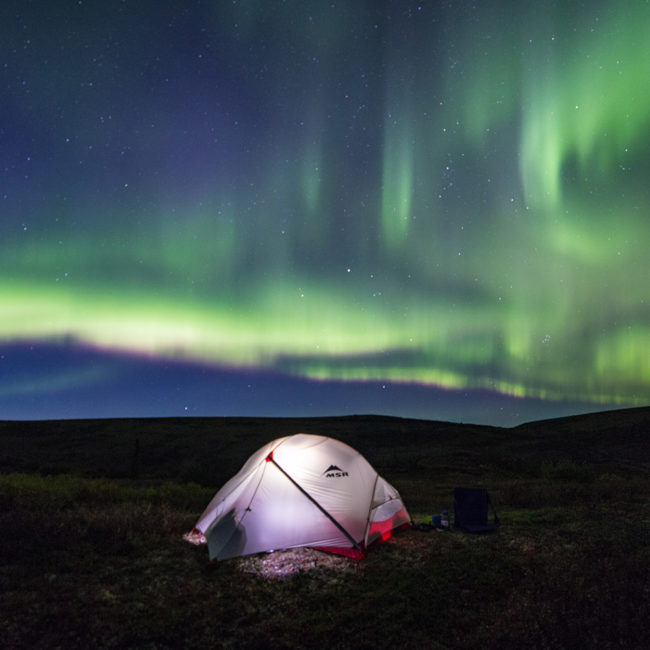 Camping out under the Aurora Borealis up in Denali will always be one of those "holy shi*t" moments we're all looking for in the outdoors.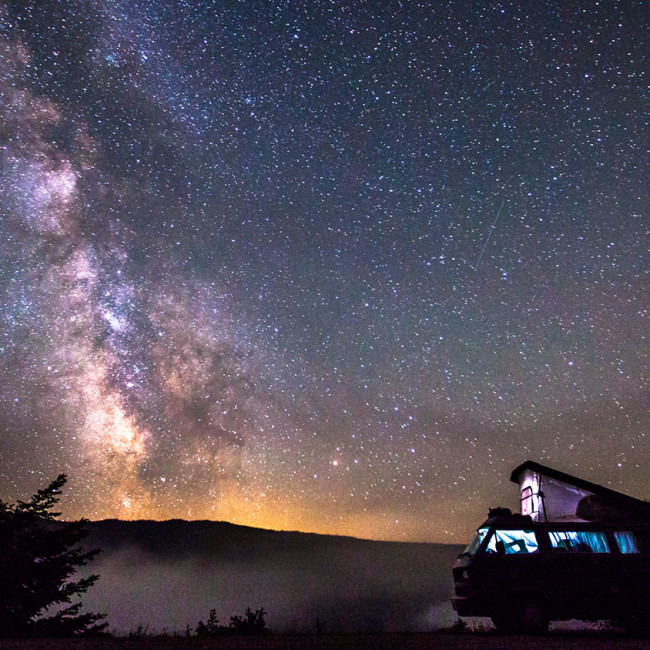 Mt. Rainer Wilderness is a solid spot to spend the first night camping in a new VW Westfalia.